Here is a new episode of our Black Docs series, a video exploration of stories, characters and passions about our community.
We follow Mustafa « Moustique » Ceylan, a swiss of turkish ascent that has been gotten into skiing at 15 years old. Since then, he aims at riding as much as possible, spending his life in the pursuit of his consuming passion for snow, whatever it takes.
« I've just come back from skiing, » Mustafa says, answering the phone with a distinctive Swiss accent.
Born in 1990 in Montreux to Kurdish parents who had discovered Switzerland for their honeymoon, Mustafa did not exactly fall into skiing at birth.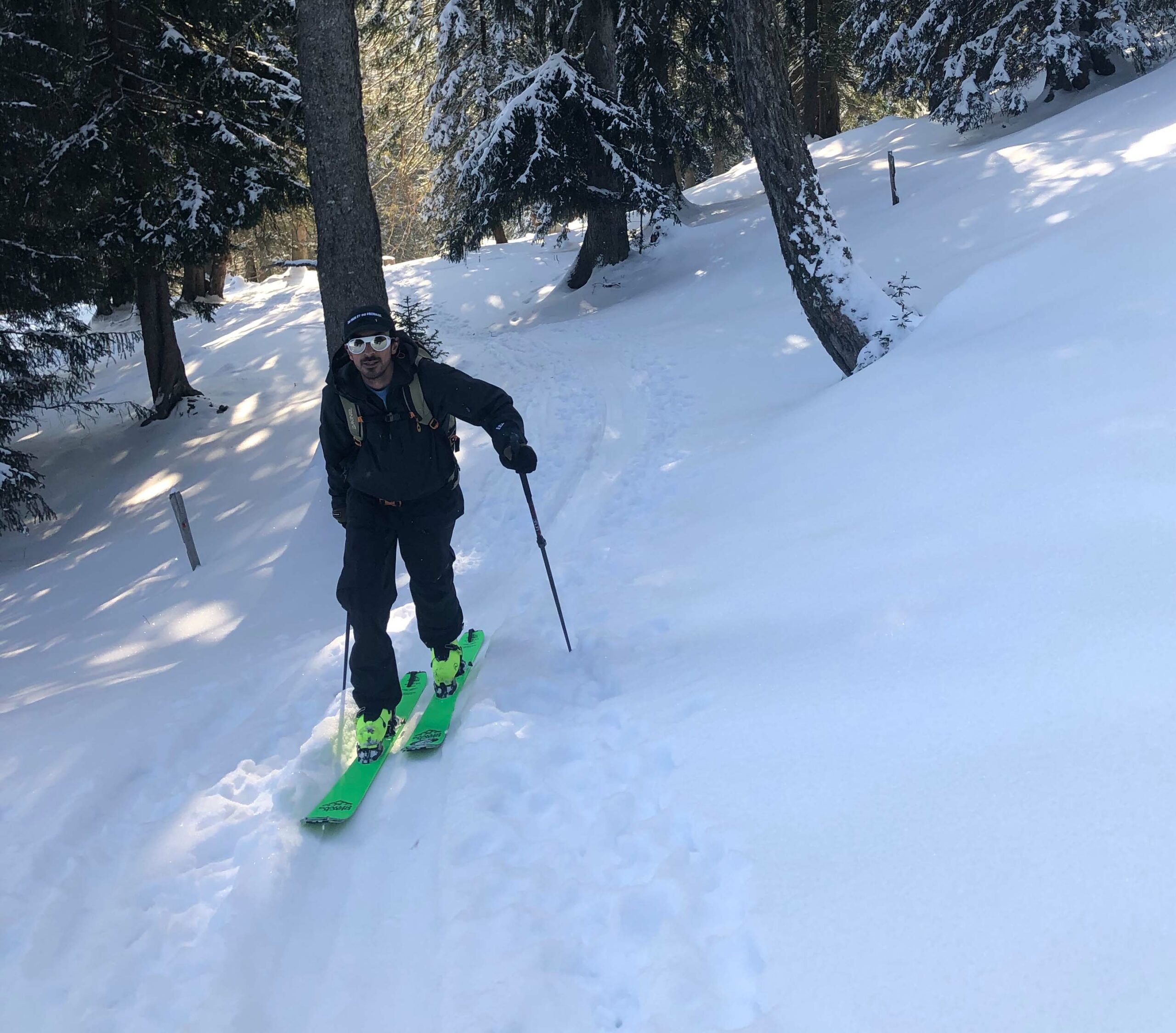 « My parents didn't ski, there was snow in the village but they never skied in their lives. They didn't really have the means, buying a football was cheaper, and so at home it was more about soccer. »
Of course, like all Swiss children, Mustafa skied at school, but he was an eternal beginner who suffered more than he benefited.
The turning point came at the age of 15. « The first time I really enjoyed skiing was with my childhood friend Léo Bottarel, who lived two floors above me. He gave me boots and a pair of skis, and taught me to jump straight away when I could barely turn. »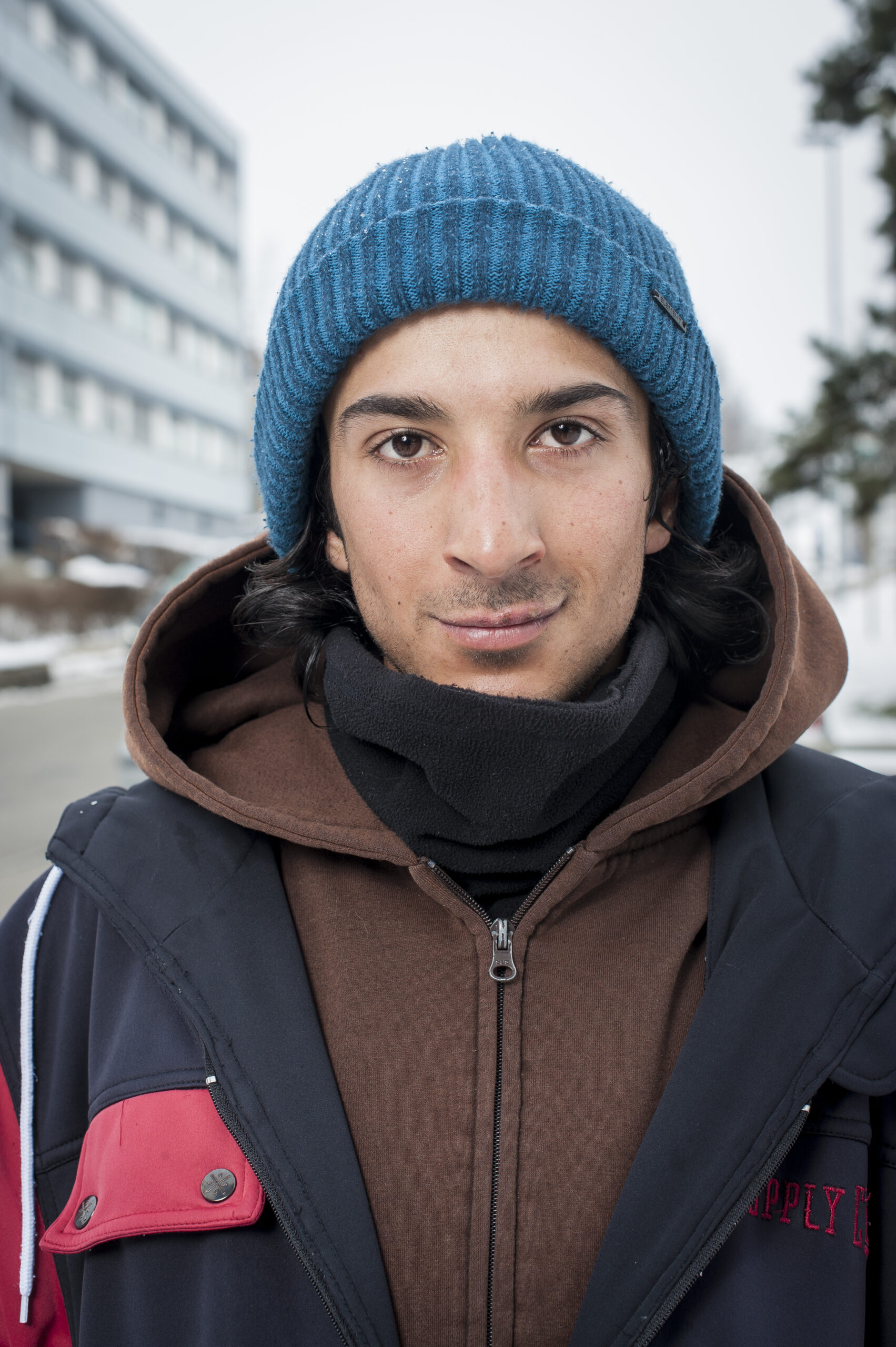 Mustafa started with red Atomics and a pair of shoes that were too small. "I skied for three years with my toes completely cramped". So when he could finally buy a pair of Nordica Ace Of Spades, "like all the other riders at the time", it freed him for sure.
He's been called « Moustique » since his early soccer days, and at 60kg for 1m76 it's not surprising that the nickname has stuck for 20 years, so much so that in high school his exams were signed "Moustique Ceylan". But even though he's a very, very light rider, Mosquito is the toned type, the legacy of a footballing past.
"His body is lean but he is tough" says his mother.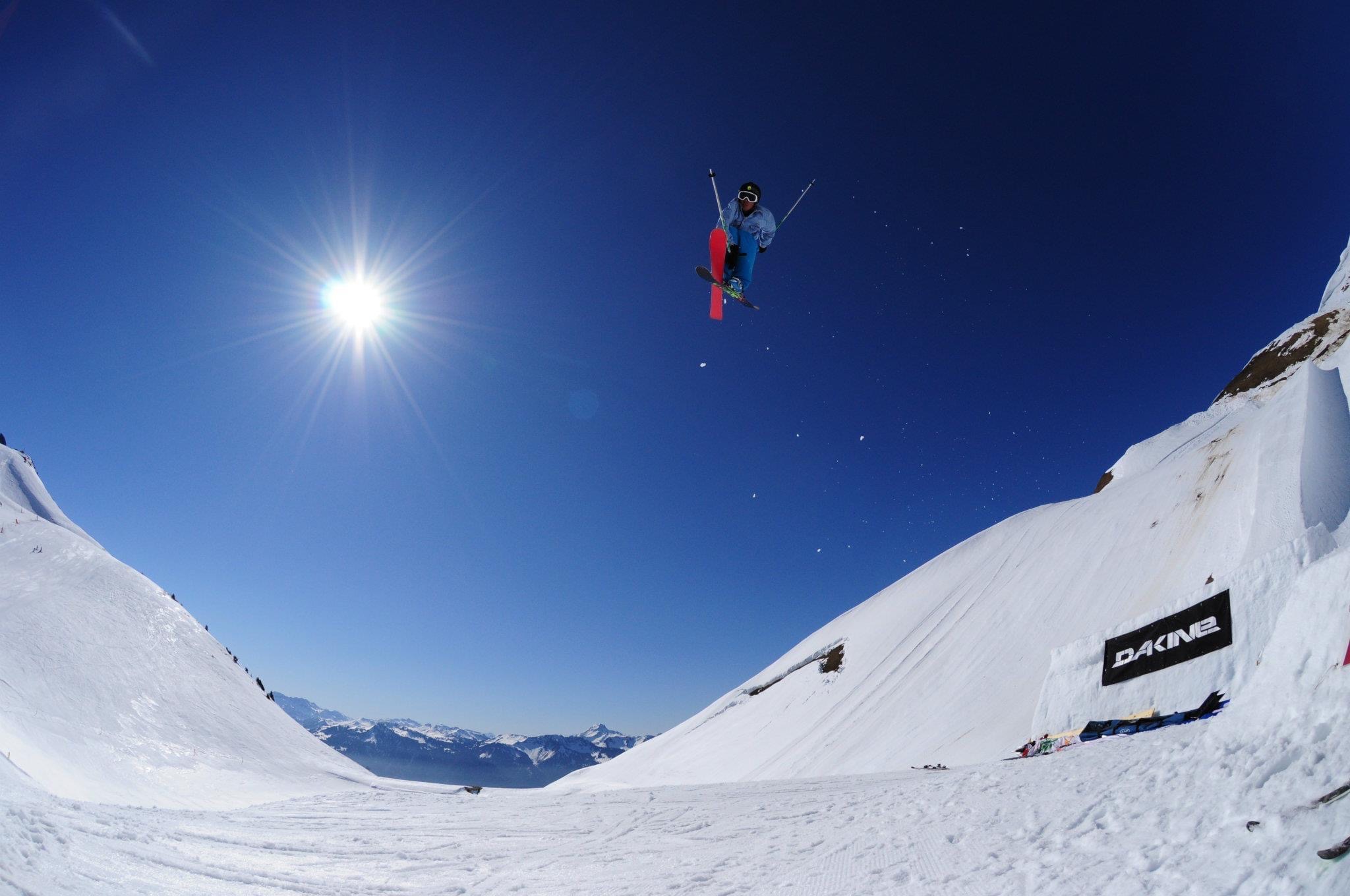 And you have to be strong to take a beating. Self-taught and determined, Moustique built himself up by banging his frail body hard against the snow, the steps and the street features, which he immediately saw as a great playground. He also quickly rode the rails at his « home spot » d'Orgiride, a private micro resort on the heights of Montreux equipped with a small poma lift and a large array of modules, perfect for getting into the swing of things, with night runs twice a week.
When he's not at Orgiride, you can see him a little higher up, at the Rocher de Naye ski resort, or at the Portes du soleil and Leysin (« there's a nice snowpark here »). With his job as a skiman at Sport 2000 in Montreux, Moustique can't be in a park or on a tour every day, even if he tries very hard.
"I've lost jobs and apprenticeships because of skiing, but I don't regret anything."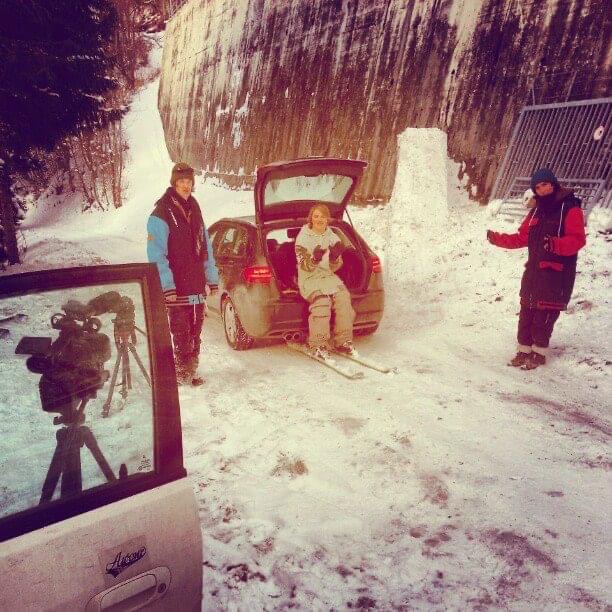 For Moustique, « the advantage of falling is that it's a great way to learn how to ski. That's why I'm going to try things, fall 10 times, get back up 10 times, and on the 11th time it's going to go. »
It's something very personal, a constant desire to improve, which pushes him to refine his tricks and correct his technique to the point of exhaustion. In fact, he has had very few injuries in over 15 years of committed freestyle practice. « I've had a lot of beatings, I've got holes in my knees, I tore both menisci on the knoll you see in the video, but I got back up and jumped it again. »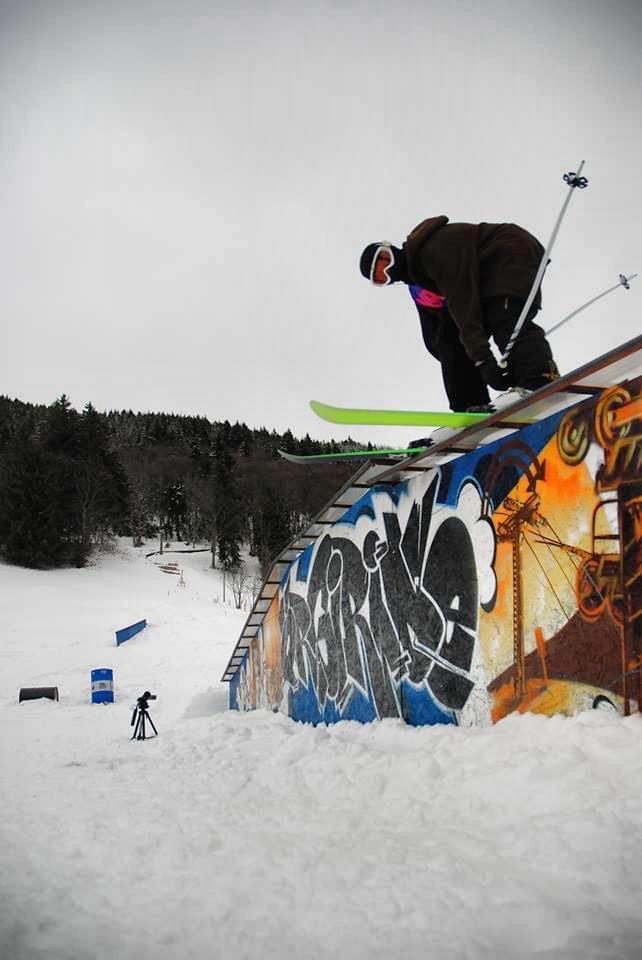 When asked about his style, Mosquito is well aware, "I don't have an academic ski technique."
But as he says, "I still lack a lot of things, but I have my own style." After all these years of skiing, Moustique still asks himself a lot of questions at the top of bigger features, even if he can 1080 out of big features. In his constant quest to progress, he had the click of riding switch last year, during his traditional spring week in Laax, when there is less work at the shop.
At 32 years old, he still has this passion running, shining through his every run, and that's a blast. To be continued, with his blackcrows, day and night. Because Moustique never gets tired.
Bzzz.
Par @mathieuros