This Swiss citizen of Dutch descent, who played field hockey «quite seriously», is a real locomotive for the most unbridled youth. He traces a path that is not always on the rails, because he is a snow aesthete, a fan of uneven curves and counter-intuitive tricks. Full steam ahead.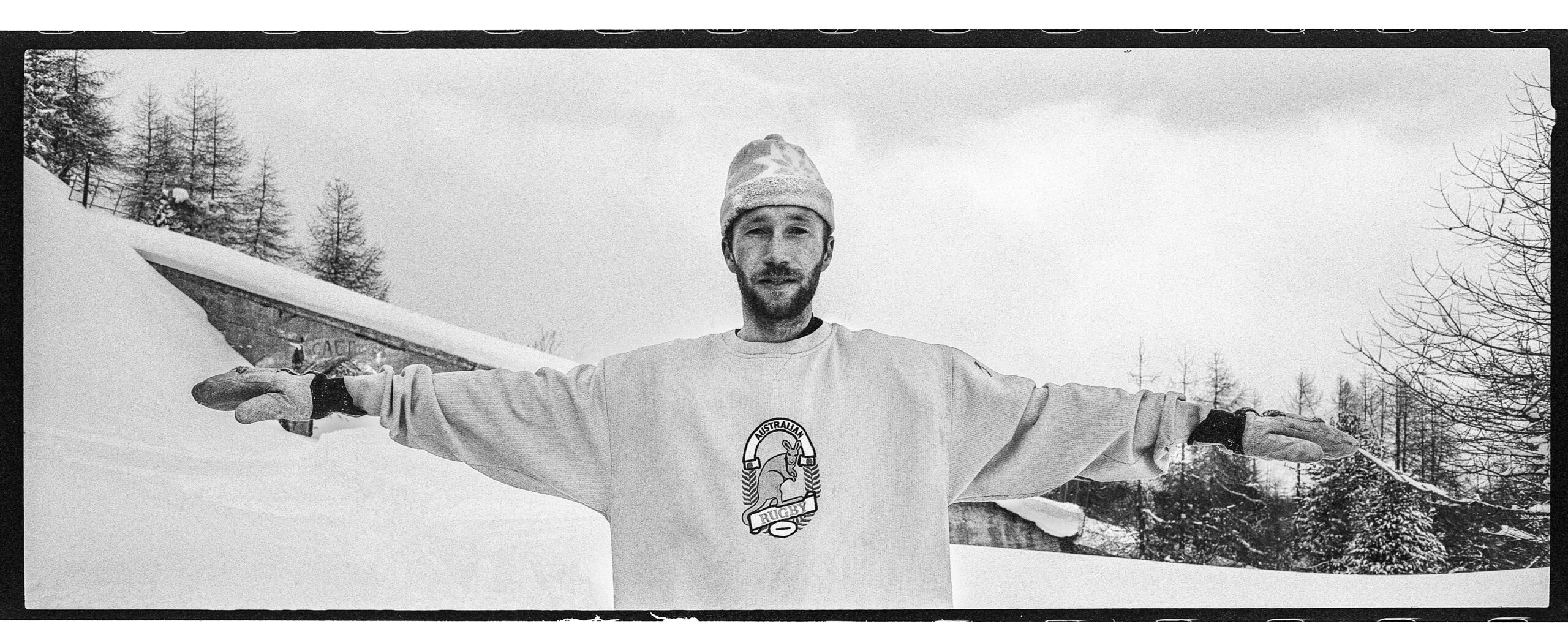 Remco Kayser is a recent recruit who joined blackcrows squadron from his home in Lausanne (CH), where he thrives on scraping his skis on the most sensual urban modules. Remco earns his powder turns by touring away from the lifts (he can gladly use mechanical support) and filming his crazy rants on the parks and slopes of resorts accessible by train (Switzerland has a lot of those). Because, yes, Remco has the particularity of travelling almost exclusively by public transport.
REMCO QUICK FACTS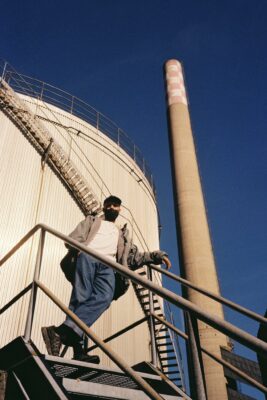 Place of birth : Geneva, 3 October 1994
Height/weight: 1m74 65kg
Main quality : I make the best caprese (tomato-mozza)
Main defect : I eat tomato-mozza all the time.
Studies: Bachelor in International Economics and International Law in Geneva
Ongoing: Master's degree in Politics and Public Management in Lausanne
August program :
Working little but just enough.
Attending a live performance by NTHNG and their label Transatlantic in an old church in Ghent, Belgium.
Enjoying a few escapades with what's left of my Interrail European train pass.
Having a good time with friends and family.
Swimming every day.
Improve my DJ skills.
Hosting parties at home.
Getting ready for the start of the university year.
blackcrows : Remco, tell us about how you started skiing, how did you become such a stylish skier? A Dutchman with a Swiss passport is not that common…
Remco Kayser : I learned to ski very early. My father loved it, especially telemark. My mother was more into skating. When they met, my father took my mother to top of the mont Blanc and she got stuck in a crevasse, so he had to go and get her, this naive hero.
My parents recently bought a chalet in Saas-Fee, but when I was young I learned to ski in La Clusaz, Avoriaz, Ovronnaz, Praz de Lys Sommand, all those resorts not too far from our house…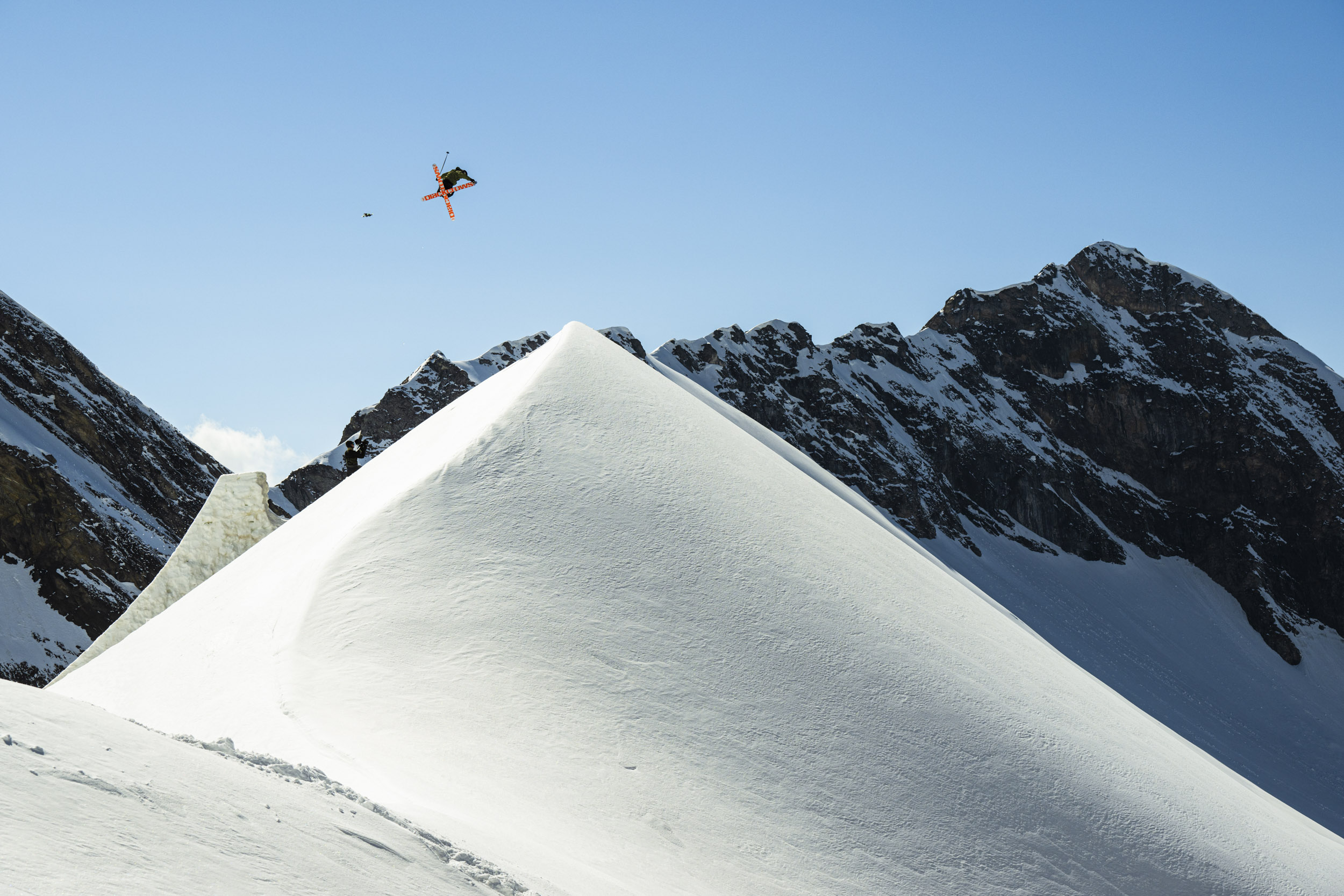 My parents are both Dutch, I speak the language without an accent but not like those who grew up there. Once, at a party in Amsterdam, it was 3:30 in the morning in a dark club, I was told "you speak in a very polite way", it made me laugh and it stayed with me. I learned with my parents, so I don't have the slang of young people, I speak like a university professor, with sometimes a bit dated sentences. I also played field hockey seriously, it's one of the national sports in Holland, almost on a par with soccer. My sister, who used to work for the Freeride World Tour, now works at the office of the international field hockey federation in Lausanne.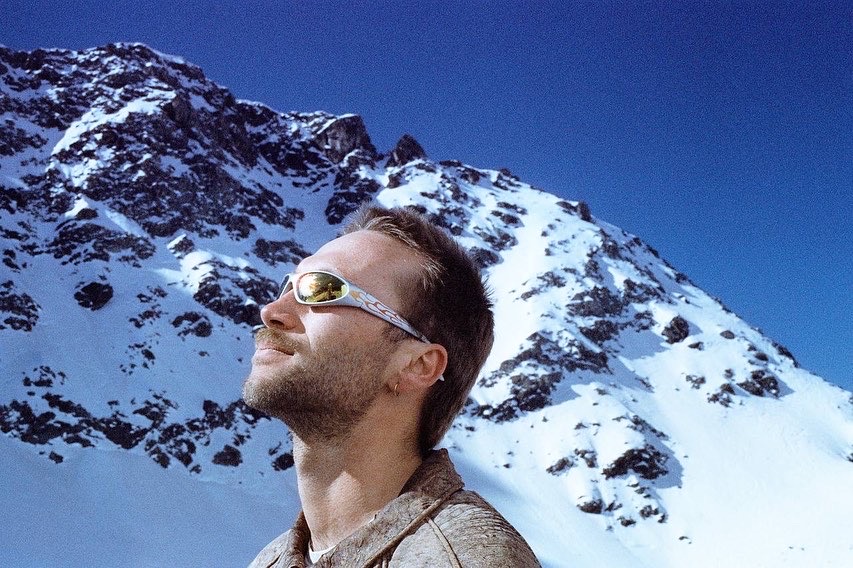 To come back to skiing, my parents quickly saw that I liked to have fun and do jumps. I joined an association run by Pascal "Paski" Chanson in Geneva, which took young people out riding. We would go to Avoriaz or Les 2 Alpes in a couple of vans, with some of the older guys who inspired me, snowboarders in particular, like Matt Schaer and others.
I was really immersed early in this culture of freestyle skiing and snowboarding, with very nice people.
The association is called Geneva Snow Sport today, and I try to accompany the youngsters once or twice a year. I recognize myself in the kids who are basically happy to spend weeks on the ski slopes.
blackcrows : How would you define your style today, and how did you develop it? Do you look a lot at what others are doing or do you like to be a forerunner, creating things that don't exist?
Remco Kayser : I try not to think too much about my style, even if when I produce my own videos I'm quite demanding. I don't want certain shots that I think are bad, I want it to be beautiful.
"Regarding what I watch, there are things that I think are great and that I want to do, and others that I don't like at all. But good for those who do, the most important thing is to have fun…"
For a few years now, I've been watching more and more snowboard videos. I like the segments where there are many different aspects street, jib, freeride, fun in slush… Snowboarders shoot a lot with zoom/dezoom, fisheyes, 16mm, I'm sensitive to this kind of very "on board" shots, to this aesthetic too, a bit "dirty", that you don't really find in skiing.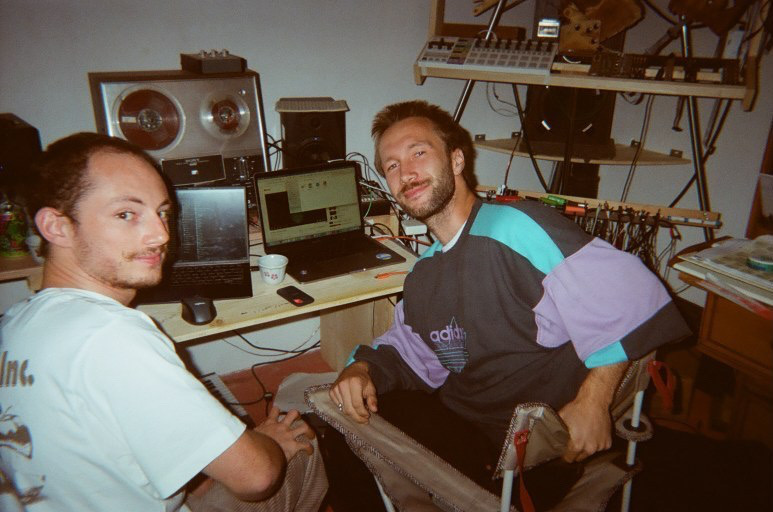 I really like what riders like Louif Paradisdo, and especially Arthur Longo who is a mega inspiration. No wonder, he really is the best with his transfers. I also watch videos from the Dust Box team or Good Sports from Torment Mag
Ski movies are generally more polished, except for movies like Zabardast, La Liste, etc, which make me feel good and have inspired me in a certain way. But it's not yet what I'm looking for personally, I don't recognize myself in the practice/research behind it. Maybe one day. I like "relatable" films, in which I recognize myself.
Most of the production companies I used to love don't exist anymore: Level 1 makes branded films, Stept makes videos for the super bowl, etc. But I also love the crews of friends who work hard all season to shoot everywhere, there is a real renaissance of this kind of films, which my crew Buldoz and I are part of.
« I'd rather see a segment without tricks, or with only straight jumps and 3.6's, if the spot selection is cool.»
blackcrows : You have a very aesthetic vision of skiing, what does other skiers bring to you? What about snowboarding?
Remco Kayser : You get inspired by skiing with other people and watching them, and they do also see stuff that inspires them. Watching videos teaches me a lotabout spot selection, the idea of doing certain tricks in certain places, and filming/editing ideas.
In snowboarding it's not the same moves, but for me the tricks and how to do them are less important than the spots. I'd rather see a segment without tricks, or with only straight jumps and 3.6's, if the spot selection is cool: that's a big part of the creativity.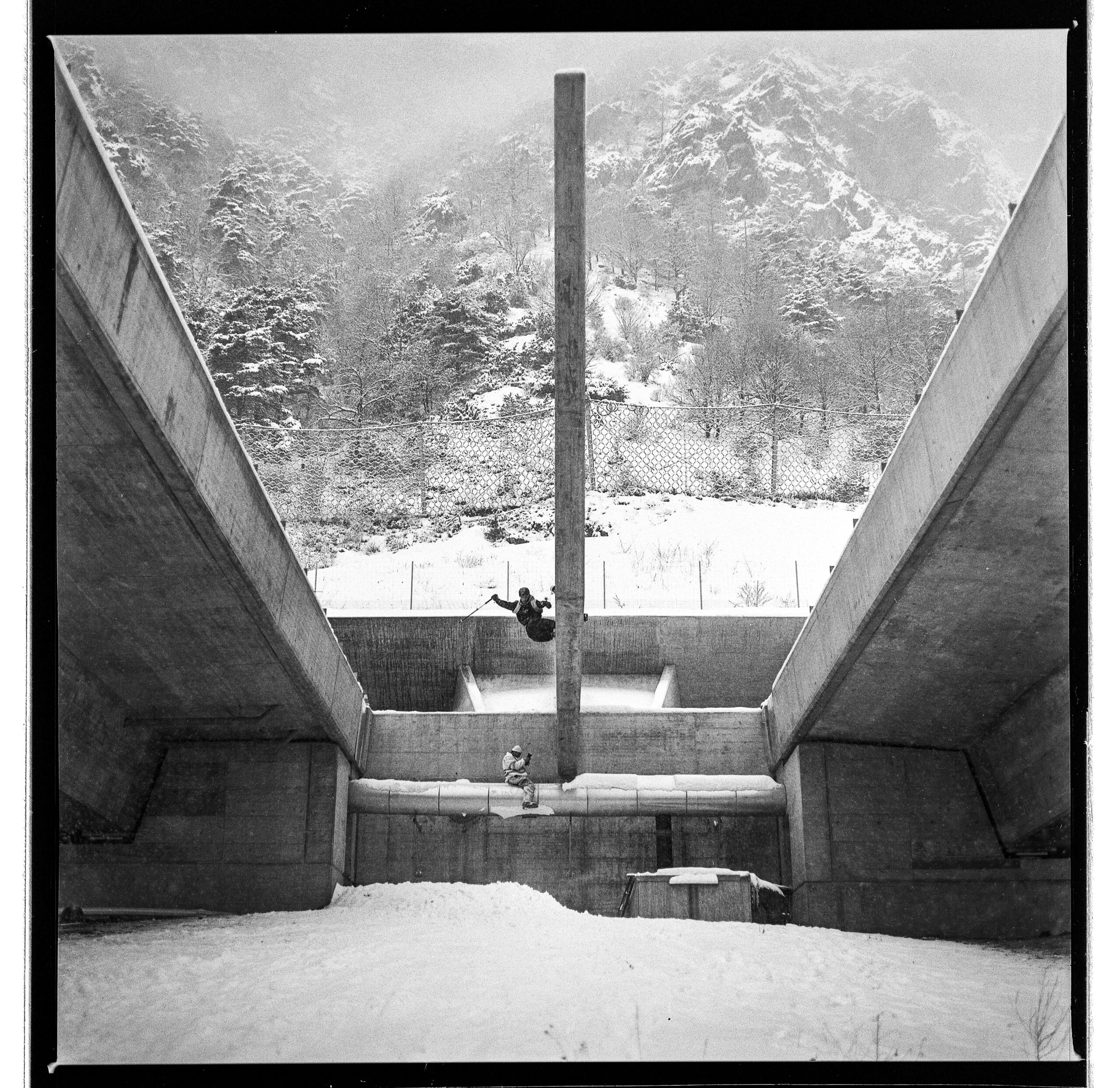 Most people will walk by great spots and never figure them out, even the small niche of people who think of weird stuff might not see the potential.
I'm talking about urban skiing, but it also applies in the mountains: finding a nice rock, a nice freeride or backcountry line, thinking « I'm going to ride this like that ». I do this a lot with my riding buddies, especially on snowparks, like finding the transfer that nobody had thought of, not even the person who shaved the park.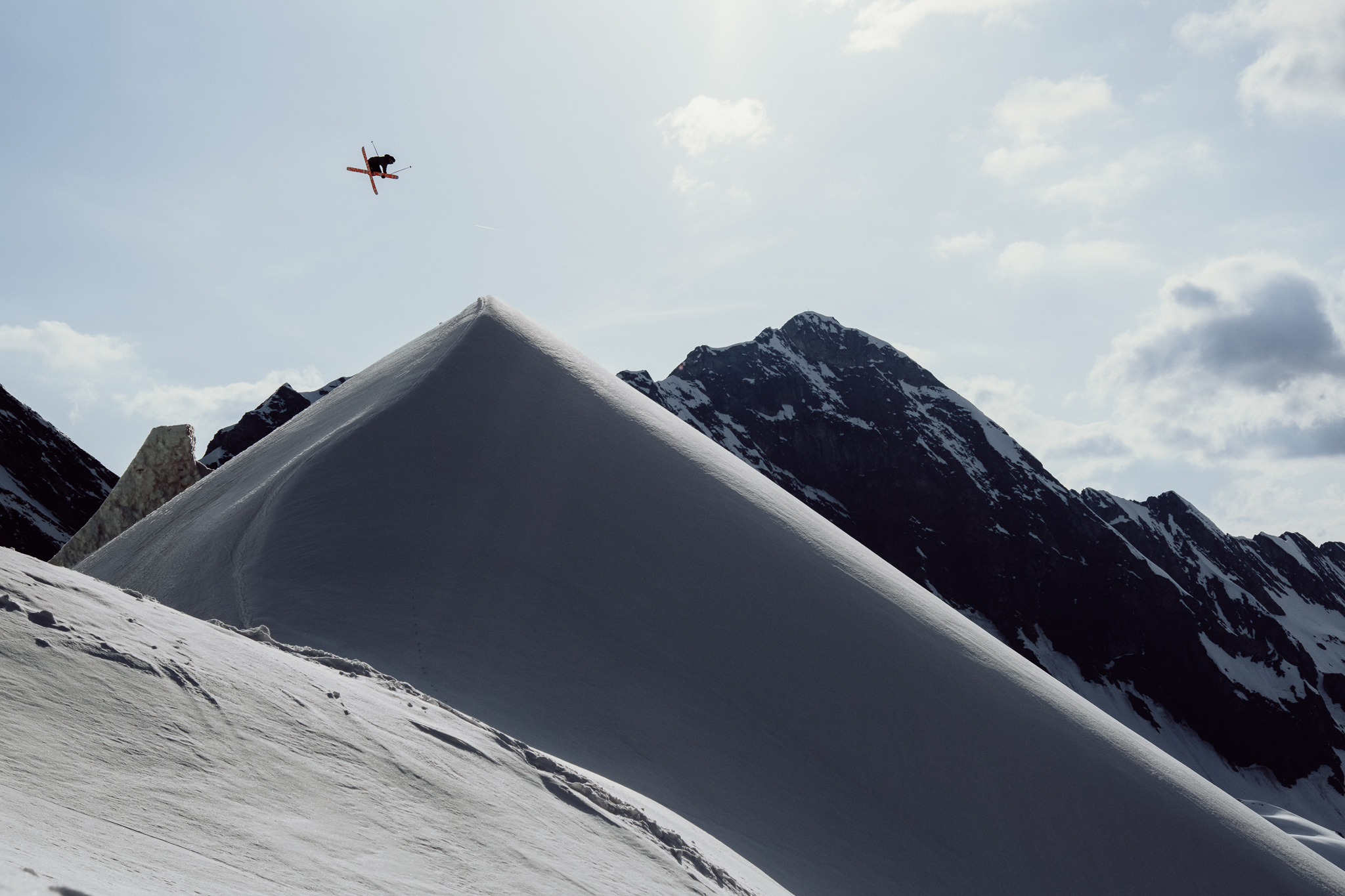 I've been doing the same tricks for 5 or 6 years.When I think about my bag of tricks », it's a joke. Of course I've learned a few recently, but I've mostly refined the ones I like best. I have the double back 1260, but I haven't done this one for 3 years, it's pretty scary. Usually I mostly land cork 3s, cork 5s, rodeo 3s, rodeo 5s. Recently I learned theswitch blender misty, which could become my new favorite trick. For the moment I would say it's thefront flip blunt, I love it.
"If I dared to do a double front flip blunt, after that I could stop skiing."
I'm really more inspired to refine and improve the not too complicated tricks I already have. For example the switch blender misty, I already had it, it's a 540 basically, but I never had the guts to try it. I'm interested in taking these tricks to complicated or pretty spots. For example a 7.20 on a freeride line… I've been doing 7.20's since I was 17, but landing them in the pow, or aiming for a small landing that's 2m long like Arthur Longo that's something else entirely. The most amazing things in his movies are those tricks that are laid down in a tiny handkerchief, sniper mode, with a super small kicker that sends it very far. To me this is a "trick" that I find more interesting than a lot of sophisticated rotations..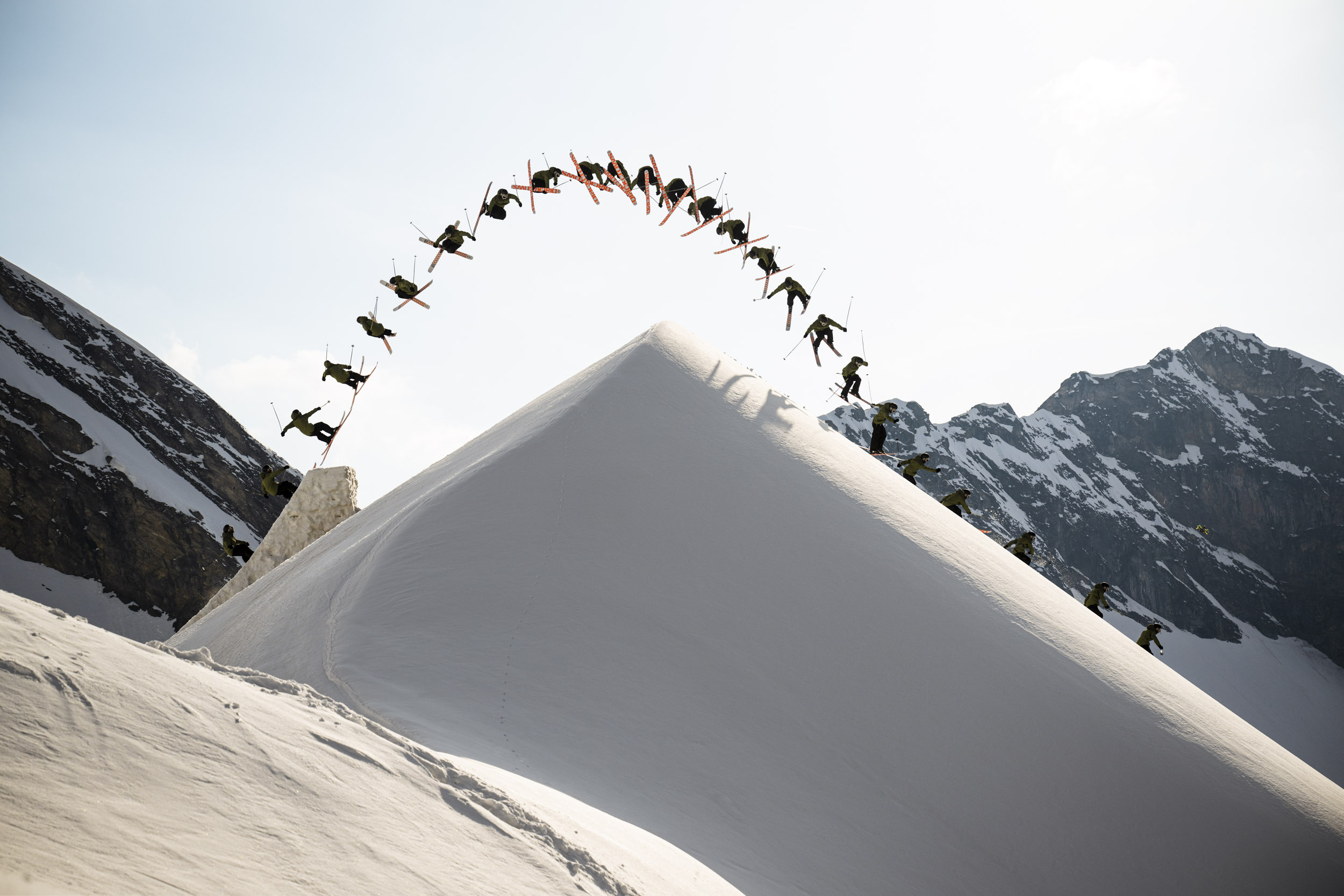 blackcrows : You have had your share of glacier skiing, how do you see its future, especially for young people?
Remco Kayser : I used to go glacier skiing a lot when I was a kid, for summer camps in particular. I remember that it gave me a lot of pleasure. Later I was in the C group of Swiss Ski, the lowest level of the national team, so we had a lot of training. But from the last three years, I've been doing an average of one week per summer. In any case, they will disappear quickly, in 20 years glacier skiing will be finished. I really enjoyed it, it was incredible, a privilege, but the gravity of not skiing on a glacier will be so minimal compared to the other problems caused by climate change..
I was at a conference a year and a half ago, organised by Protect Our Winters, and a glaciologist was explaining that even if that even if we stopped consuming energy altogether, not a phone that charges, the glaciers would still disappear, because there's a lag time. It makes me sad but that's just one of the problems we have to deal with. I had motivated myself to read the IPCC report, for 2 weeks I was not well, I advise because it is necessary to move, but I warn….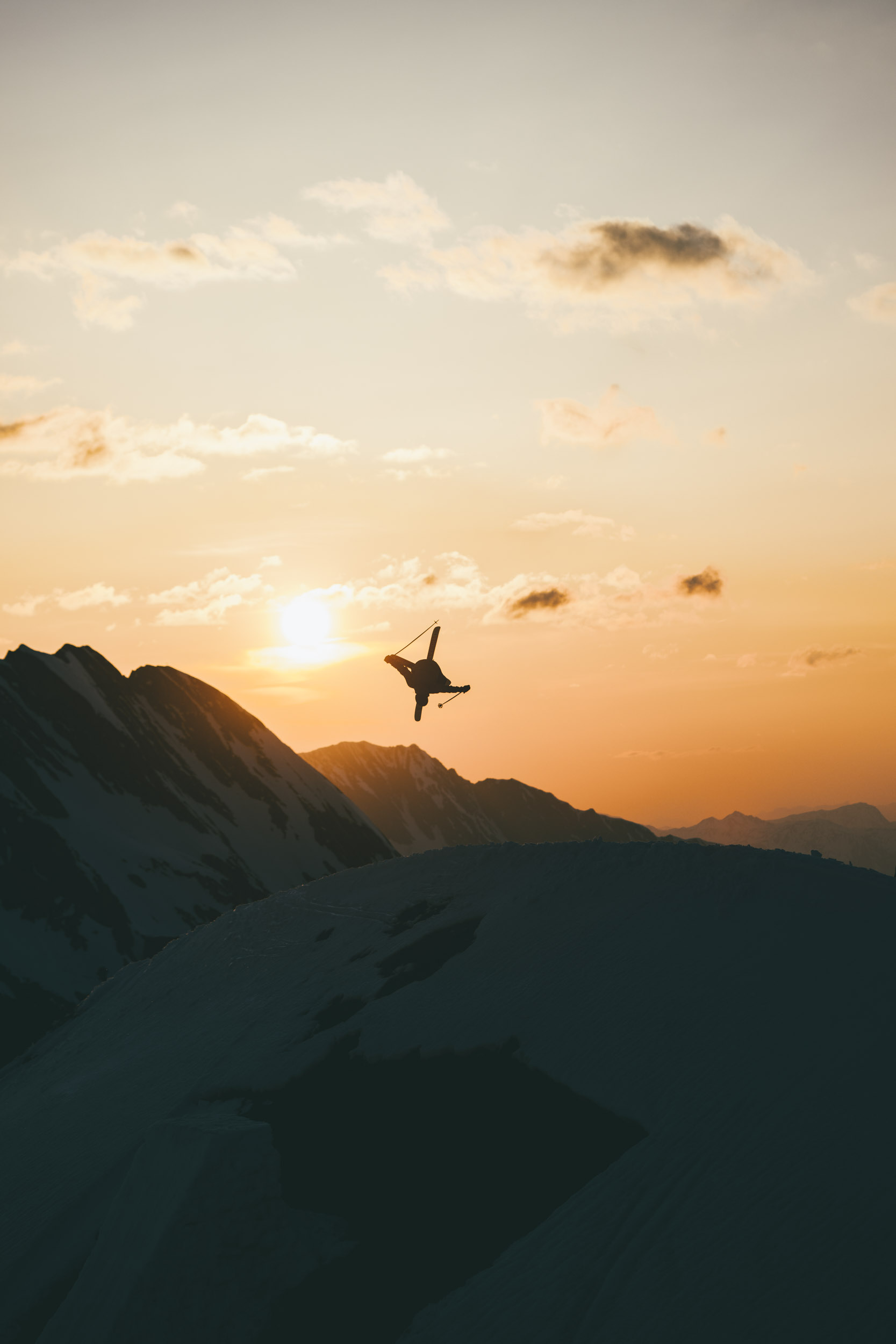 « In general, drugs in Switzerland are of good quality, but sometimes there is a lot of rubbish »
blackcrows : You have a rather unusual job, can you tell us about what you do for a living? How does it infuse your skiing?
Remco Kayser : If we go this way I can go into a lot of deep stuff! See, I am a skier, but I grew up in the city, in Geneva, with parents who have money, a privileged environment. I mean, to be a skier is already to be privileged, but the difference with many of my friends is that most of them grew up in the mountains, they didn't necessarily have the opportunity or the desire to study a long time beside college. As for me, I have a bit of a dual personality, on the one hand I'm a skier, and on the other I cultivate this very urban, cultural and academic style. And I think that's what gradually led me to the work I do today.
I like music and partying. Ever since I was little, my parents have talked a lot at the dinner table about theories on the war on drugs. My mother is an addictologist, and my father is also a medical specialist, although he works on physiology in the mountains. The fact is that I grew up knowing from a very early age that people do drugs, legally or illegally, and that there are riskier behaviours depending on the quality and quantity of what you use. I also knew that it was important tobe informed so as not to take anything bad. Growing up I had my own experiences at parties, I took illegal products in a fairly informed way, and I saw around me that people sometimes had no idea, didn't pay attention to what they were taking, and why they were taking it.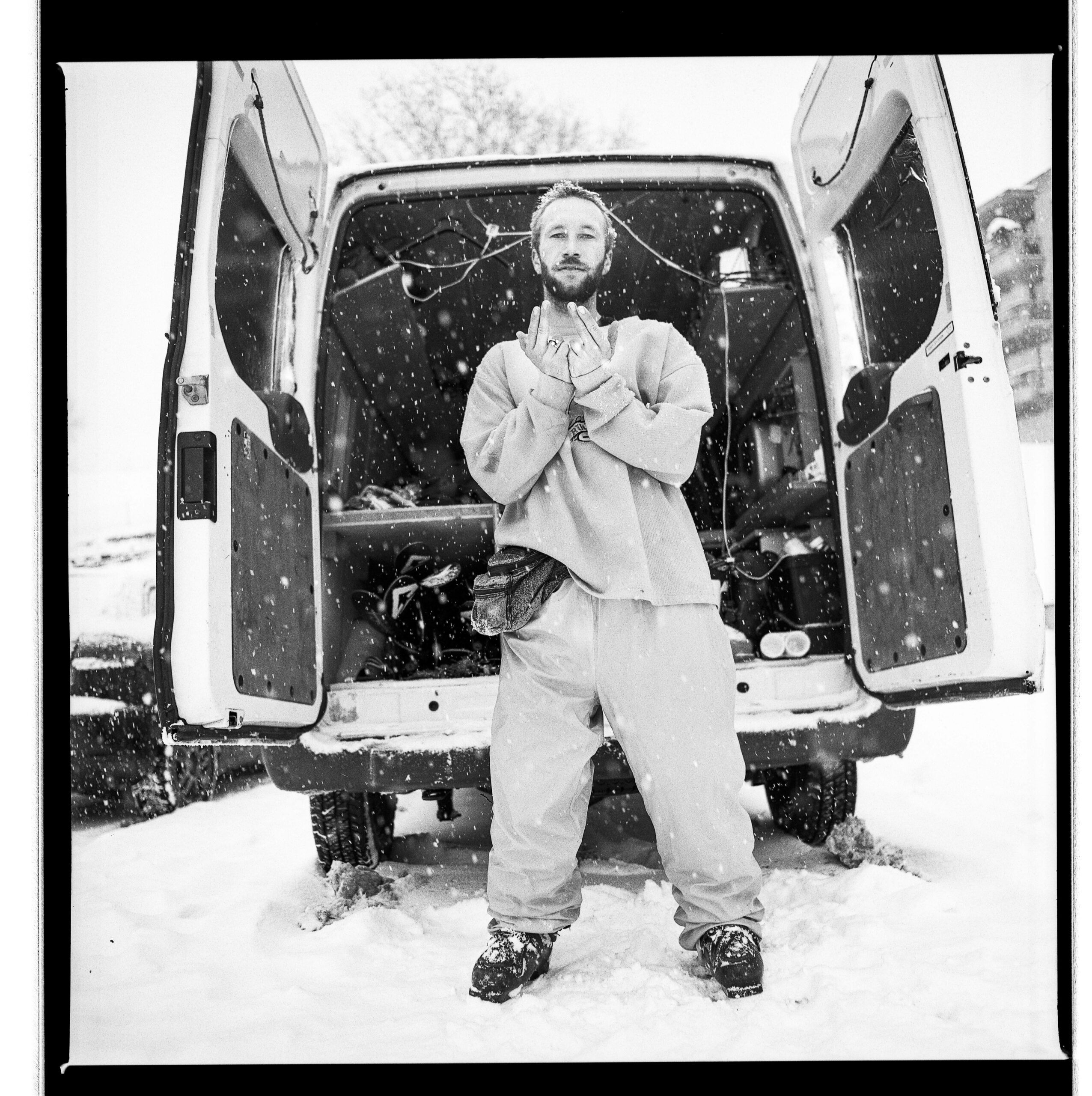 I had already heard of and come across the Nuit Blanche association, for which I have been working since I finished my studies. The aim is not prevention, but to provide information and help reduce risks. We go out to clubs in Geneva and give out information and ,risk reduction kits (with straws, nose and telephone cleaners). We have a full-sized lab where we analyse substances. Even if Swiss policy is very advanced on the subject,it was still complicated to set up, because people give us something illegal to analyse, we test it and return the product… We do a qualitative and quantitative analysis, no judgement or questions asked.
In general, the drugs in Switzerland are of good quality, but sometimes there is a lot of rubbish, so we try to explain and give points of comparison.
One advantage of this work is that it takes very little time out of the ski. Apart from « drug checking » which is done during the week, I usually only work the weekends, and that's pretty free, I can plan to not be there if I have a ski trip planned. I often ski less on weekends but that's when there are the most people on the snow...
« Last year I was still a student, and I realize that I like to have more than just skiing in my life, it makes me ski better, I'm hungrier.I like to have this balance, and I will continue my studies part-time in September »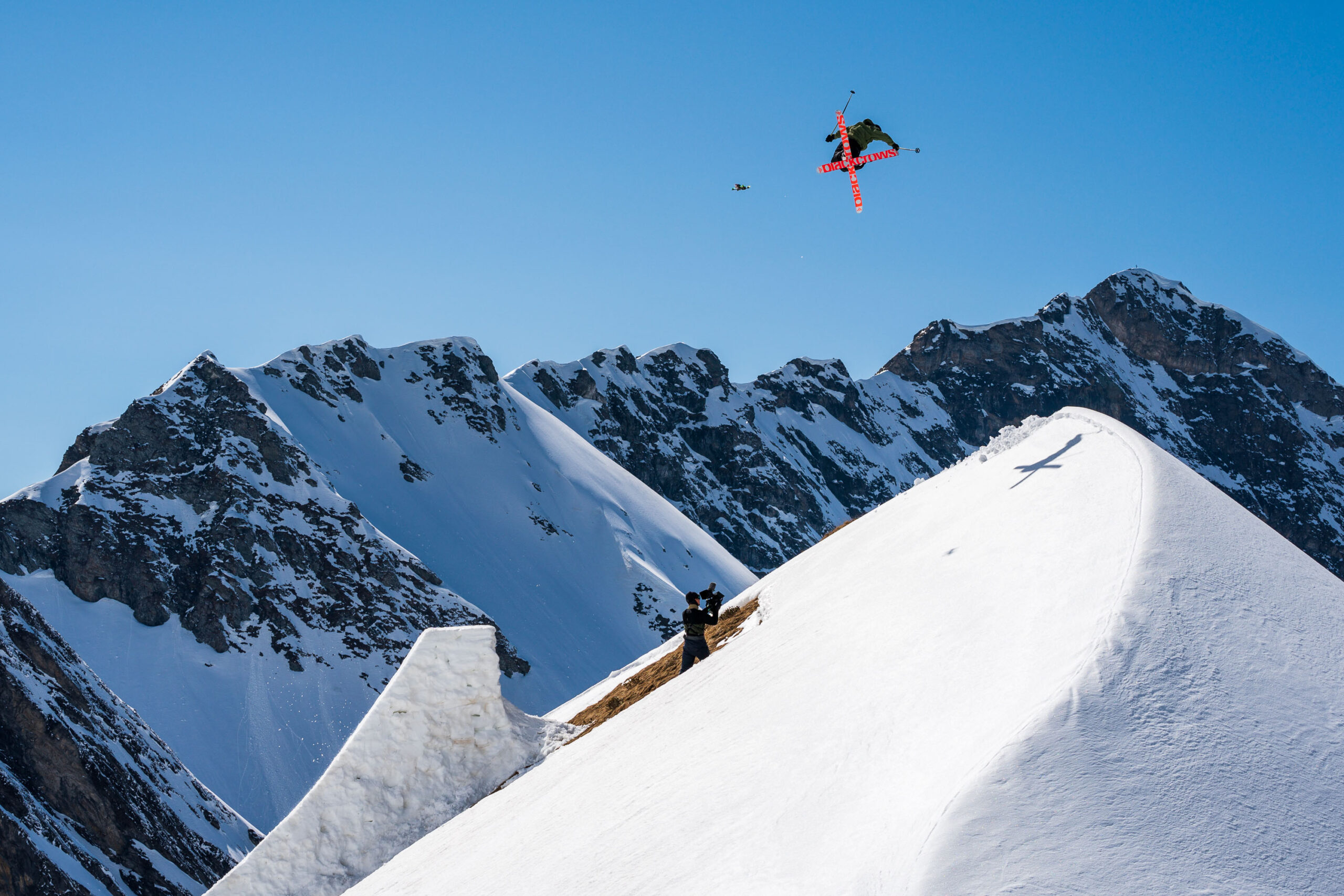 blackcrows : Flo Bastien (blackcrows team manager) says you are an «eternal rookie», it's true that you won the prestigious Level 1 Super Unknown like Tom Wallish or Corey Vanular, without becoming as world famous…
Remco Kayser : There are a lot of things that go into this. In the last 4-5 years, if you look at the history of the Super Unknown winners, they have not been as big a deal as they once were. Before you won the Super Unknown you could film with Level 1 for the rest of your career. I was lucky enough to do two movies with them, or rather one and a half, ZigZag where I had just a few shots because I was able to follow the team to Canada just after the contest, and Romance, their last one, where I have a real part.
It's harder now to become a superstar, to stand out, there are so many great skiers. But to be an eternal rookie, for me it's a compliment. I like the approach, you can always learn.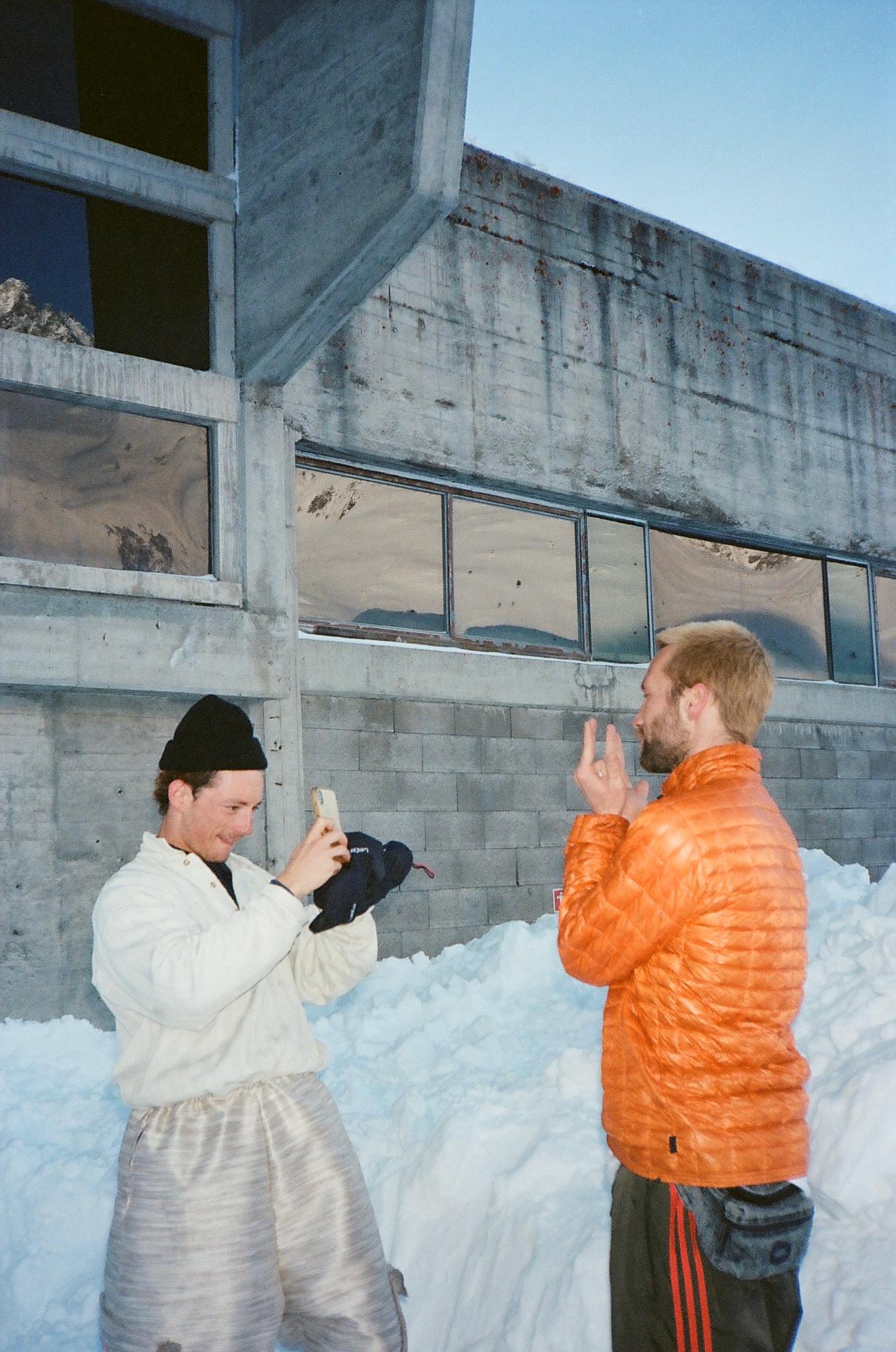 My friends Ruedi and Sam Ortlieb edit a magazine called Knuckle Mag, which focuses on skiing and culture. Every year we try and contribute an article with my friend Mae Biedermann (another crow). I was in Bern to think about the next one, and I had in mind this drawing which illustrates Darwin's theory of evolution, with the monkey standing up and becoming a human.
My idea was to make a similar drawing with skiers like me, at the beginning we start in baggy trousers, then we ride without poles, nose press in the park, then the poles come back, we start riding powder outside the park, and it ends in the steep, we buy crampons with technical pants and jackets to do mountaineering. It's the Darwinian evolution of the skier, and it's also a bit like being an eternal rookie.
As a skier you like to evolve in different styles of skiing, so you always have different techniques to learn.
It's important toaccept to learn every day, it helps not to get a big head.
Today I have two pairs of skis that I use for touring, but that doesn't stop me from wanting to do 3-4 street shots during the year. I just have a wider range. And that's good with blackcrows because there are skis to do everything.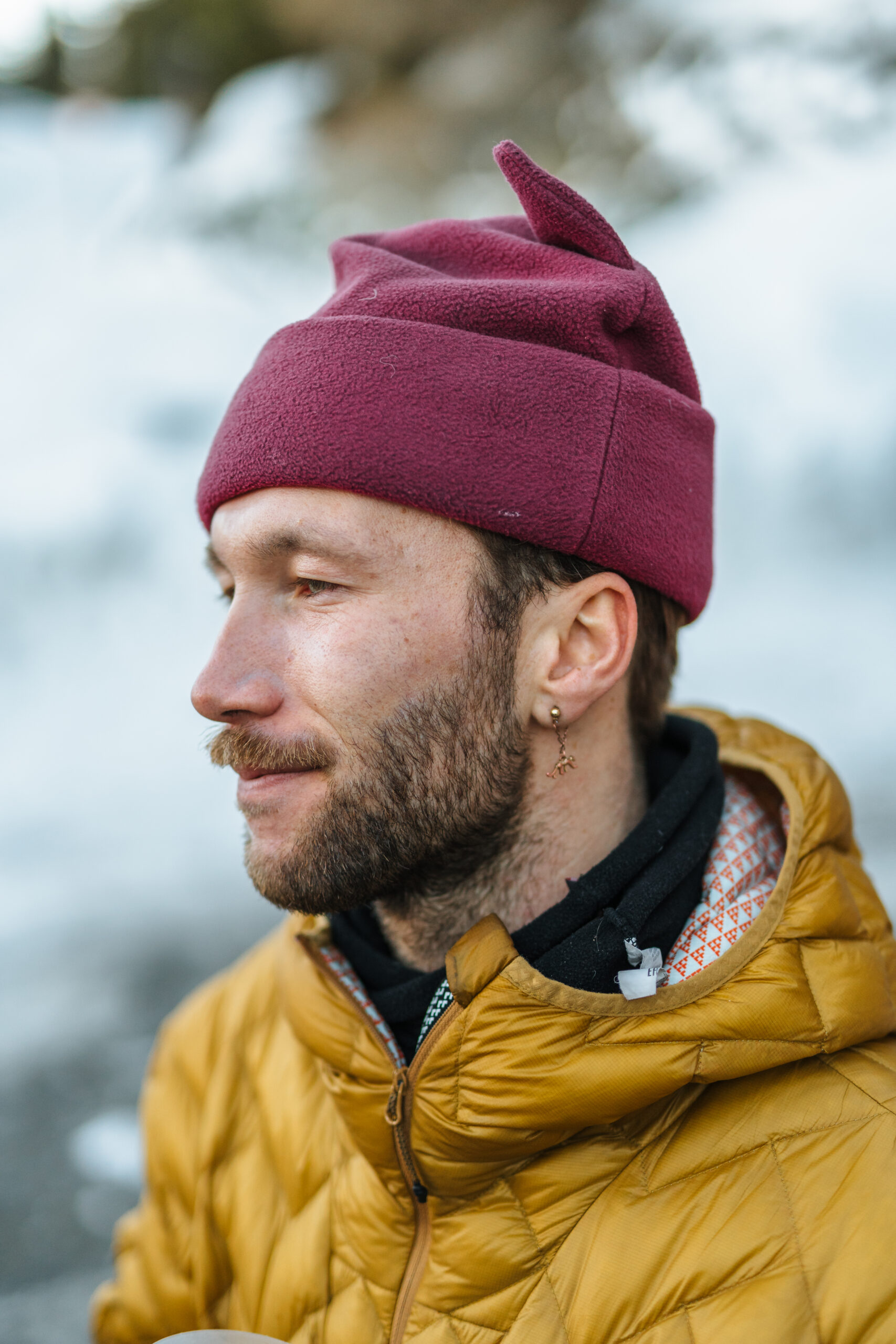 blackcrows : What does your quiver look like, do you use a lot of different skis in the season?
Remco Kayser : The Nocta has long been my number 1 ski, I use it a lot, unless the snow is too hard. It was perfect for the trip we did in Riksgransen at the end of this season, very light for the way up, and not too stiff so you can have fun on it on the way down.
I also have an Anima for touring which is the ski I use for climbing and doing faces where I'm going to charge more.I mainly use it for shorter tours, less than 3 hour, usually from the lifts.
The captis is my new main one, my favorite park ski, which I only got at the end of the season because it is the 2023 model. It was perfect in spring conditions for 2 months. I had the camox until February, but the captis replaced it after that, and I found it really interesting, it's been a long time since I discovered a ski that I liked so much. I don't know if it's because I filmed with it for this trip with Anttu Oikonnen (to be continued…), but I really adopted it and rarely parted with it.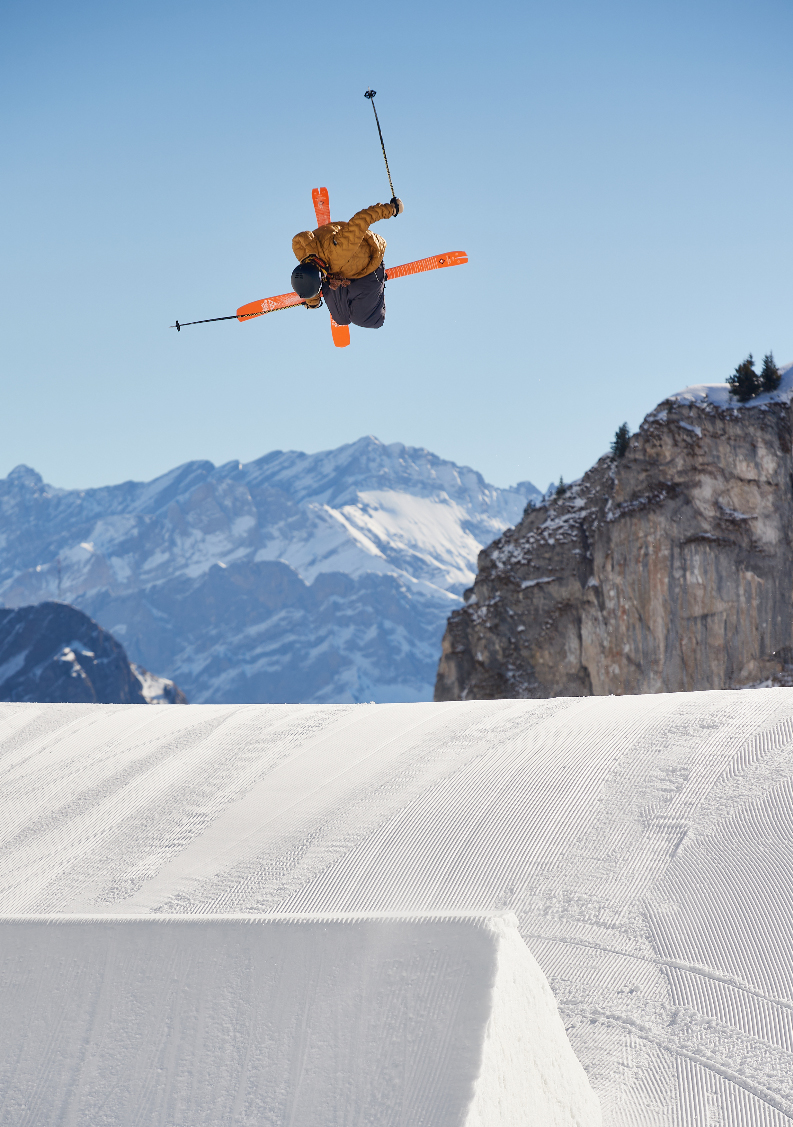 I also have a Mirus Cor, for the park and on piste, it's really fun to carve. It gave me a lot of fun this season, I must have skied it between 10 and 15 days in total. I skied with some friends who are ski teachers, very technical, and there was a slalom course next to the park in Champéry. I like leaning on this ski, putting my hand down while carving, but in a slalom the goal is to go fast. So as I don't have a lot of alpine training, they explained how to go 3 seconds faster on a course like that, and it was fun too…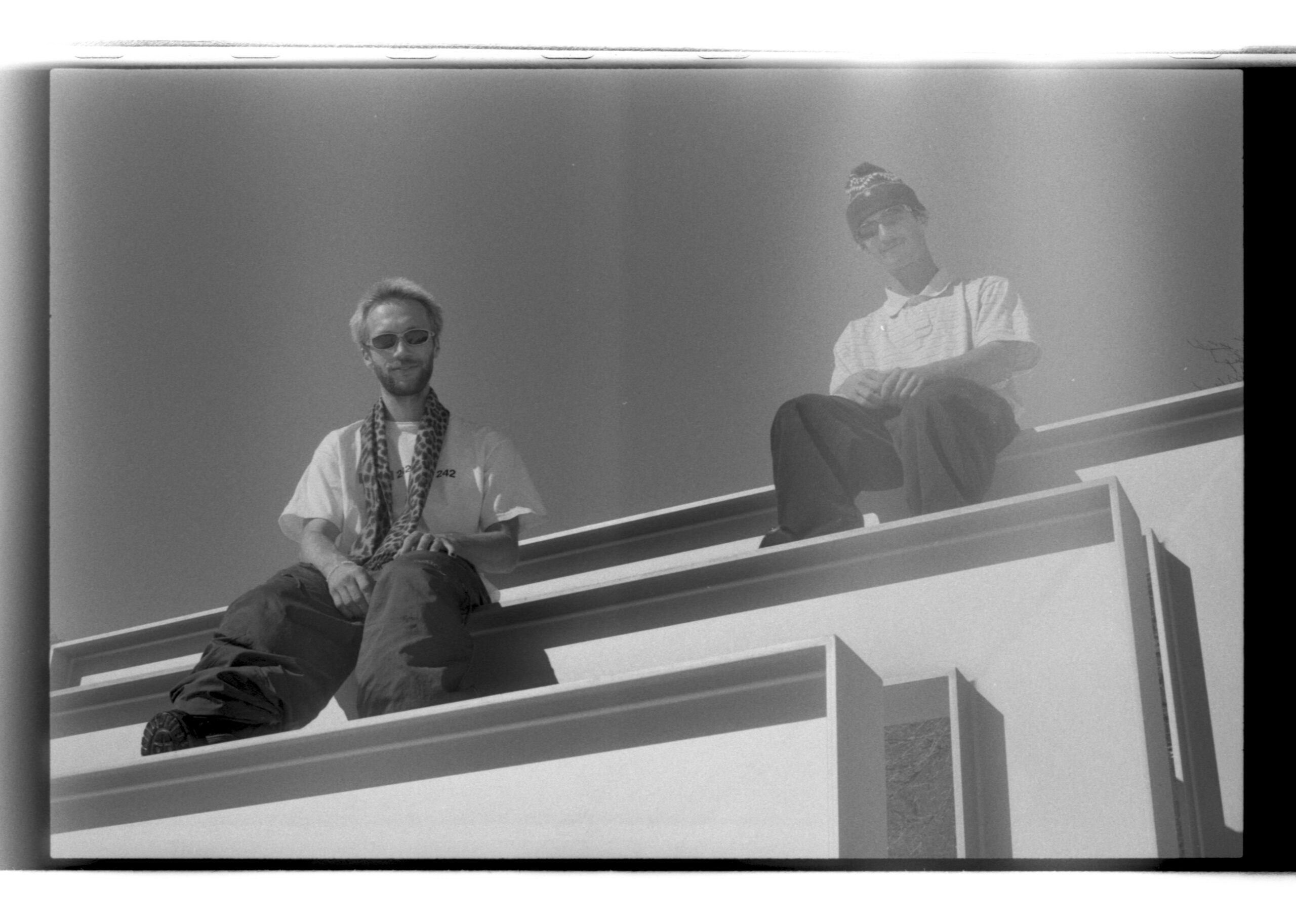 blackcrows : You have this reputation of only travelling by train, how does it feel to go skiing at Riksgransen by rail? What about the daily commute to go riding?
Remco Kayser : I have a driving licence but no car, same as my parents for a long time. In Geneva we did not really need one. In Switzerland with the train and public transport you can go everywhere easily. I pay a quite expensive annual pass so I can do everything with public transport.
When I am filming for projects and I have to be in a valley at 7am, it's better to go by car. In those cases, we meet down in Sion, Martigny or whatever station in the valley, and we carpool. With Buldoz, my skiing crew, we also bought a van, to go out riding street, like that trip to Madrid last year, when they had their biggest snowstorm in 50 years.
And it's true that I went to Riksgransen, in the north of Sweden, by train at the end of the season. It normally takes 47 hours from Geneva (about 3300km), but it's great because you can stop on the way, and it's always good surprises. On the way out we were late in Hamburg and I missed the night train to Stockholm. The Deutsche Bahn paid for the hotel, so I took the opportunity to see some friends, and that night Europa, a DJ I love, was mixing. On the way back I planned to stay one night in Stockholm. I met people, enjoyed life, and finally I stayed for 5 days. I would never have been able to do that by flying. Plus I got a great discount on an interail pass : I paid 330€ and I can take all the train in Europe for 3 months, until the end of August.

Our individual choices won't change everything, but I've made it a rule not to fly in Europe when it's possible by train. And going to the north of Sweden for example is possible, you take more time but in the end it's almost absurd to go to Stockholm in 2 hours. By train you really feel the distance, and you can read, watch a movie, think by yourself, it's an adventure…
blackcrows : Can you tell us about this film with Anttu Oikonnen that will be released in the autumn?
Remco Kayser : Blackcrows was contacted by this filmmaker, Nick Meilleur, based in Seattle, who wanted to shoot with us. I already had a plan to take Anttu to my spots by train, and since Nick likes to interview people and incorporate these elements of dialogue into his films, it was a good fit for him. I feel skiers like us, who make movies that reach a younger audience, have a way of showing that this kind of lifestyle is feasible and fun.
We went skiing in six or seven different swiss resorts, quite a few in the Valais region and as far asLaax. We stayed one to three days each time, and skied every day. We moved around a lot and we had a lot of luggage, I had to carrytwo ski bags, the filmers had their mega heavy bags, but we never had any real issues. From the station to the resort, there are always shuttles by bus, it was very easy most of the time.
We even took the luxury version of the Glacier Express, the one with the bay windows. We watched the landscape go by through crazy passes, we were served great meals, it was funny to see us, 4 tired skibums, in this palace on rails.
Recently there's a film with Kye Petersen and helicopters everywhere that I haven't even watched. I'm sure it's beautiful and crazy, but there are so few people who can use a chopper to ski it really is not relatable. And then the approach gets me fed up, I don't want to endorse it, even just by looking at it. Not far from home by train there is already so much to do.
Par @mathieuros