For the Swiss crow Remco Kayser, the train is the most obvious way to reach the snow. And to show Finnish prodigy Anttu Oikkonen his favourite spots, Remco naturally took him on a rail journey from the shores of Lake Leman to the deepest valleys, ending in Laax, the land of snowboarding, where they infused their skiing magic with their brand new Captis.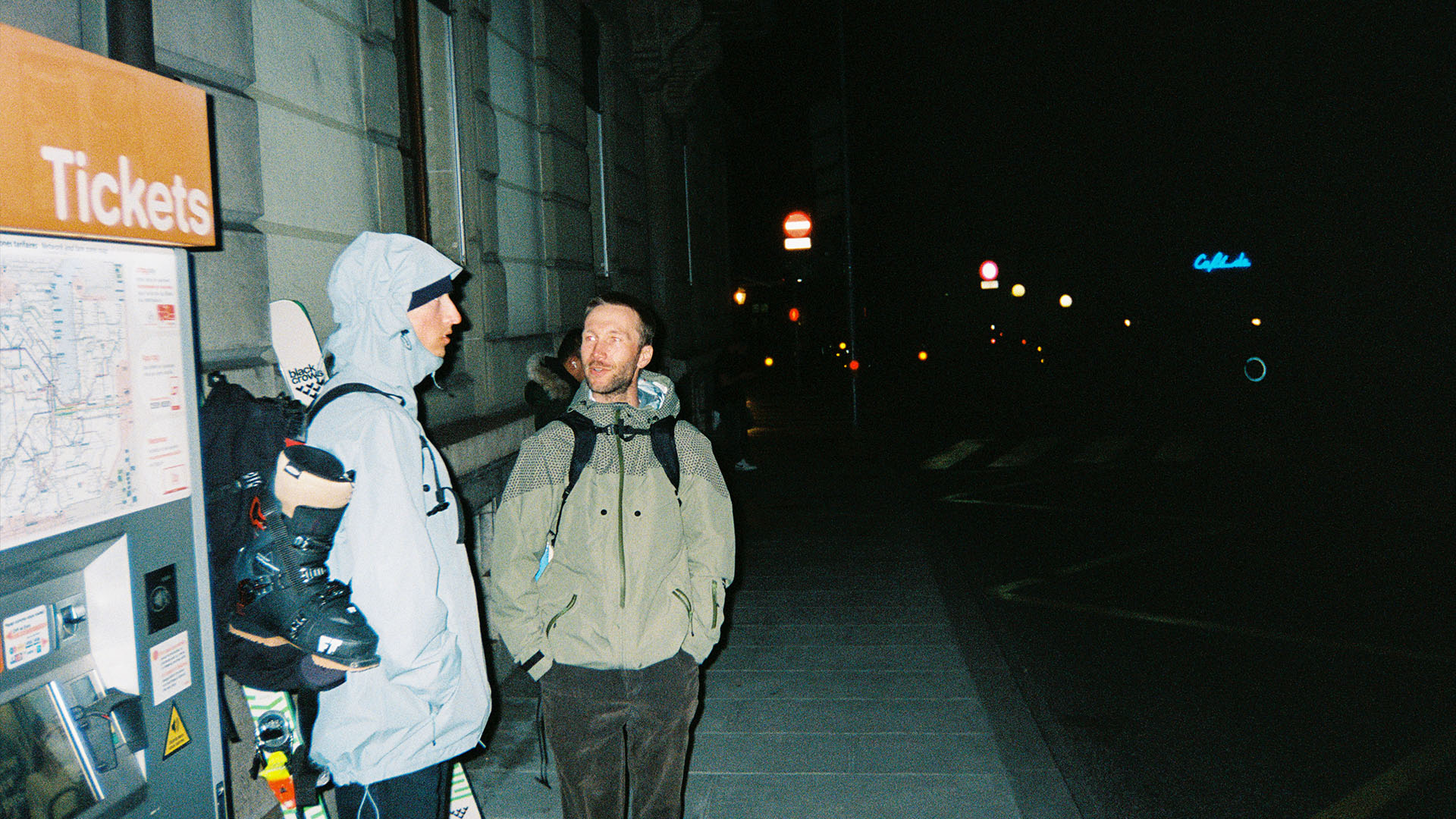 Figures
12 days trip, 7 resorts, 26 hours in public transport (trains and buses).
Team
Remco Kayser (ski), Anttu Oikkonen (ski), Nick Meilleur (director) and Corey Grant (cameraman).
Journey
Leysin (1 day), Les Crosets (1 day), Les Marecottes (1 day), Ovronnaz (1 day), Crans-Montana (3 days), Lauchernalp (1 day), then Glacier Express to the Grisons and ski for 3 days in Laax.
Equipment
6 pairs of skis in 4 bags. 2 backpacks of video equipment (drones, cameras, etc.). 4 duffles bags of ski equipment (boots, helmets, clothes).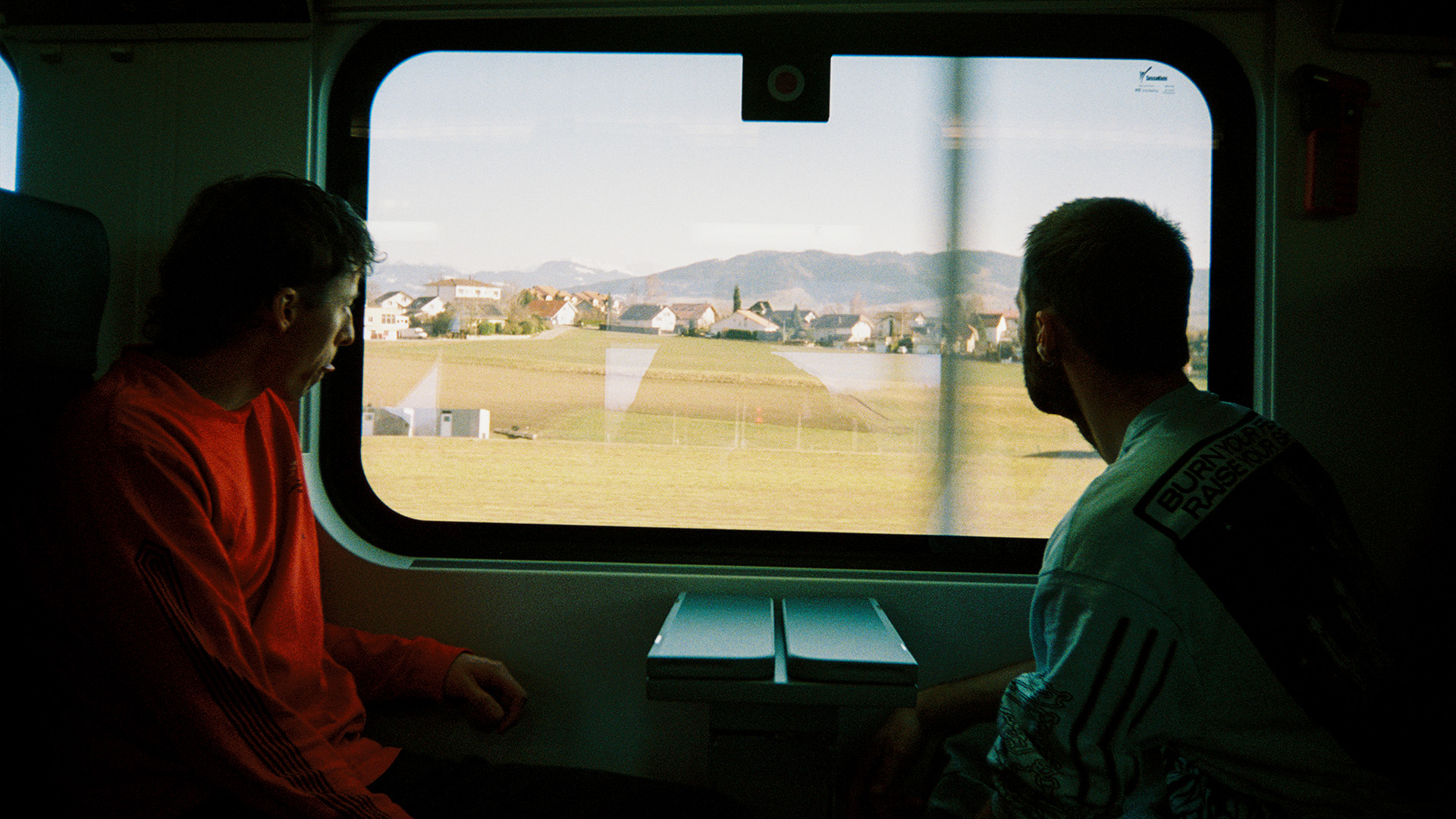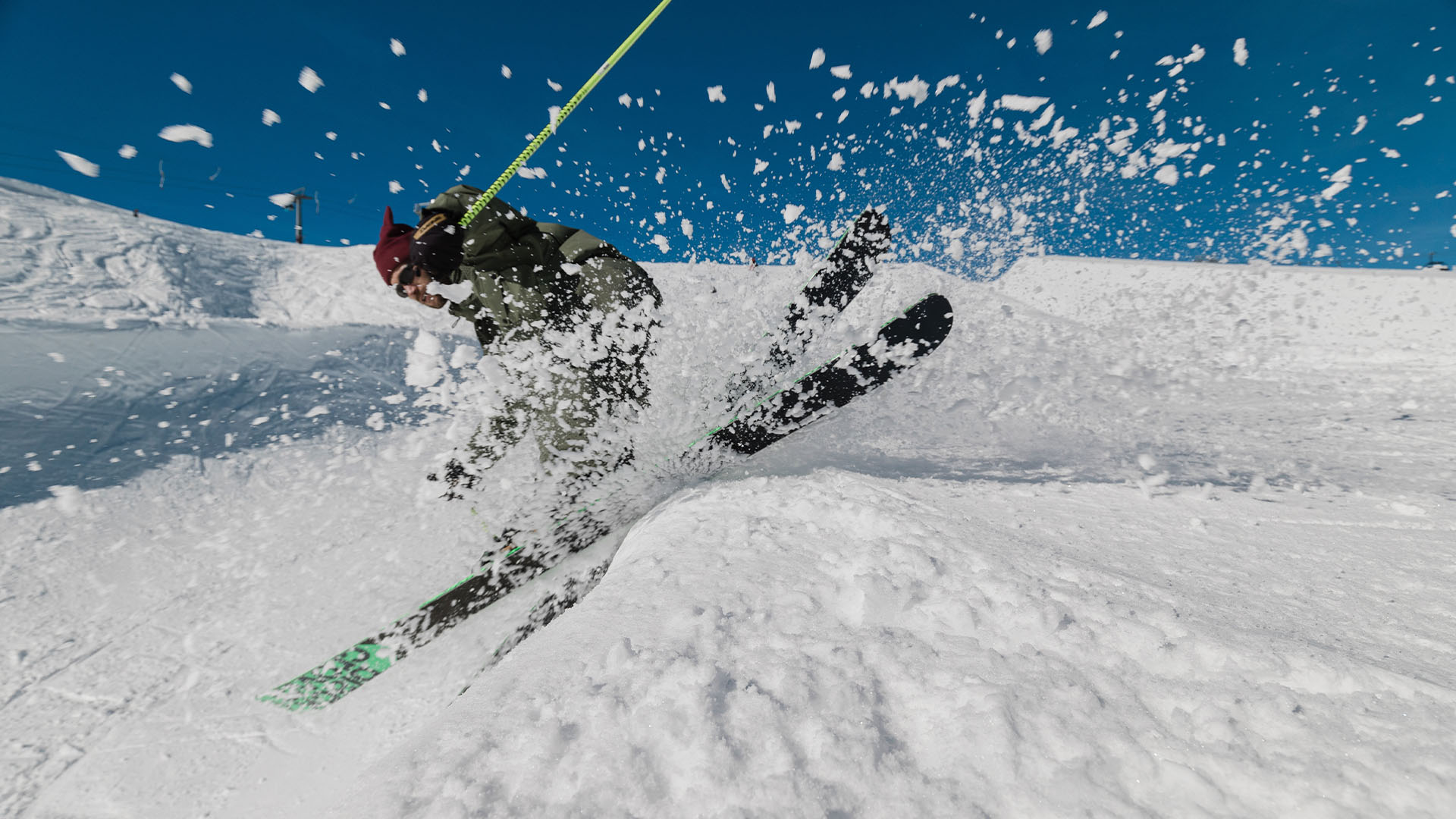 Post park style 
Anttu Oikkonen and Remco Kayser didn't know each other before, but already shared a very similar skiing style. "We used to ski street, backcountry, we like to do some easy freeride. As blackcrows' teammates go, Anttu was an obvious choice, we have the same vibe," says Remco. "When you plan a trip like that you don't know how it will go. Luckily, it clicked both in terms of the skiing and what we were looking for, and we both ended up in clubs partying." It's a match, as they say on dating apps.
The two skiers are at the forefront of the "post park" skiing movement: after having skied a lot of snowpark and slopestyle, they continue to practice freeski, but without the limited space allocated to snowparks. "You don't need a snowpark to have fun, you can find side hits everywhere," explains Remco, "and the same goes for the skis, the ultra-exclusive planks are outdated, we like to have directional skis with a freestyle inspiration, which allow us to do solid skiing above all."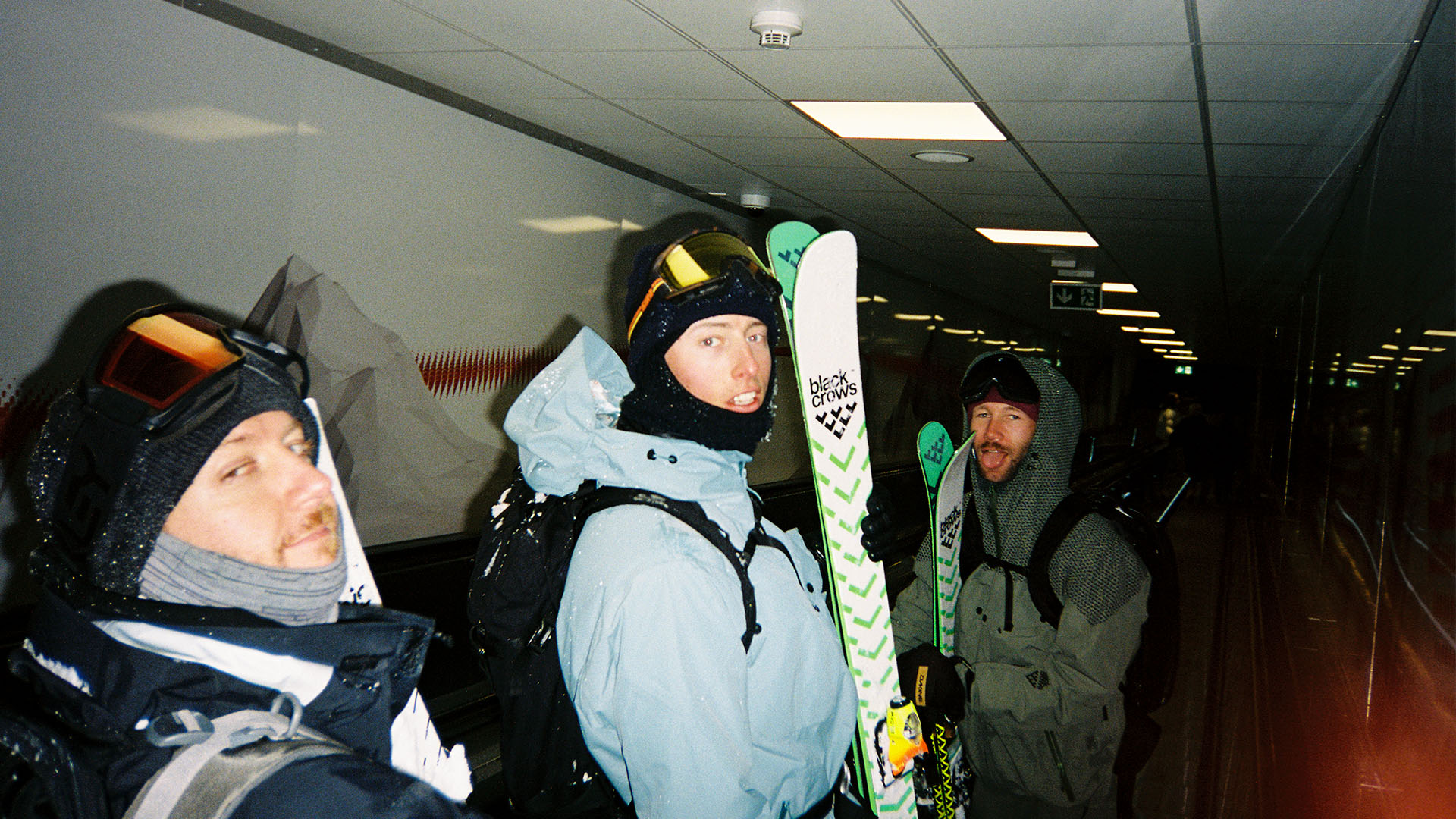 The train to get away
For a Swiss, using public transport to go skiing may be obvious (even if it's still expensive), though it is not necessarily the same for Americans or even Finns, far from it. But with the 2-week "swiss pass" offered by Switzerland Tourism for the 3 international accomplices, the thing took on a much more attractive turn. The idea had quickly germinated while speaking with Flo Bastien (blackcrows athlete manager), that it would be interesting to show a certain practice, in an educational spirit. Because if you can do good skiing by train with so much luggage and the constraints of filming, anyone can feel inspired.
"I admit that for this trip it was good that I was there, because I was used to connections and schedules," says Remco. "Sometimes it was intense, we had agreements with certain hotels so we ended the day's skiing and took the train directly to the next resort, which explains why our route has some zigzags. But clearly by car it would have been more tiring, after an intense day of skiing you want to be able to close your eyes! »
With two Americans and a Finn, chance encounters are even more obvious on the trains: skiers and non-skiers, who ask the team what they are doing, and are generally enthusiastic about the project. "At the very beginning of the trip we were checked by a train crew member and the 15-day passes for foreigners didn't start until the next day. In the end we paid the fare with no fine, but I think she regretted not to let us be afterwards," says Remco.
The Glacier Express was a highlight of the trip, literally and figuratively. This iconic train is more than a means of transport, with its 3-course meals, its panoramic glazed carriages and a journey that for the skier looks like the road to paradise. It's easy to figure these 4 ecstatic skibums filming everything, surrounded by people who can afford this kind of ticket, like an enchanted hiatus.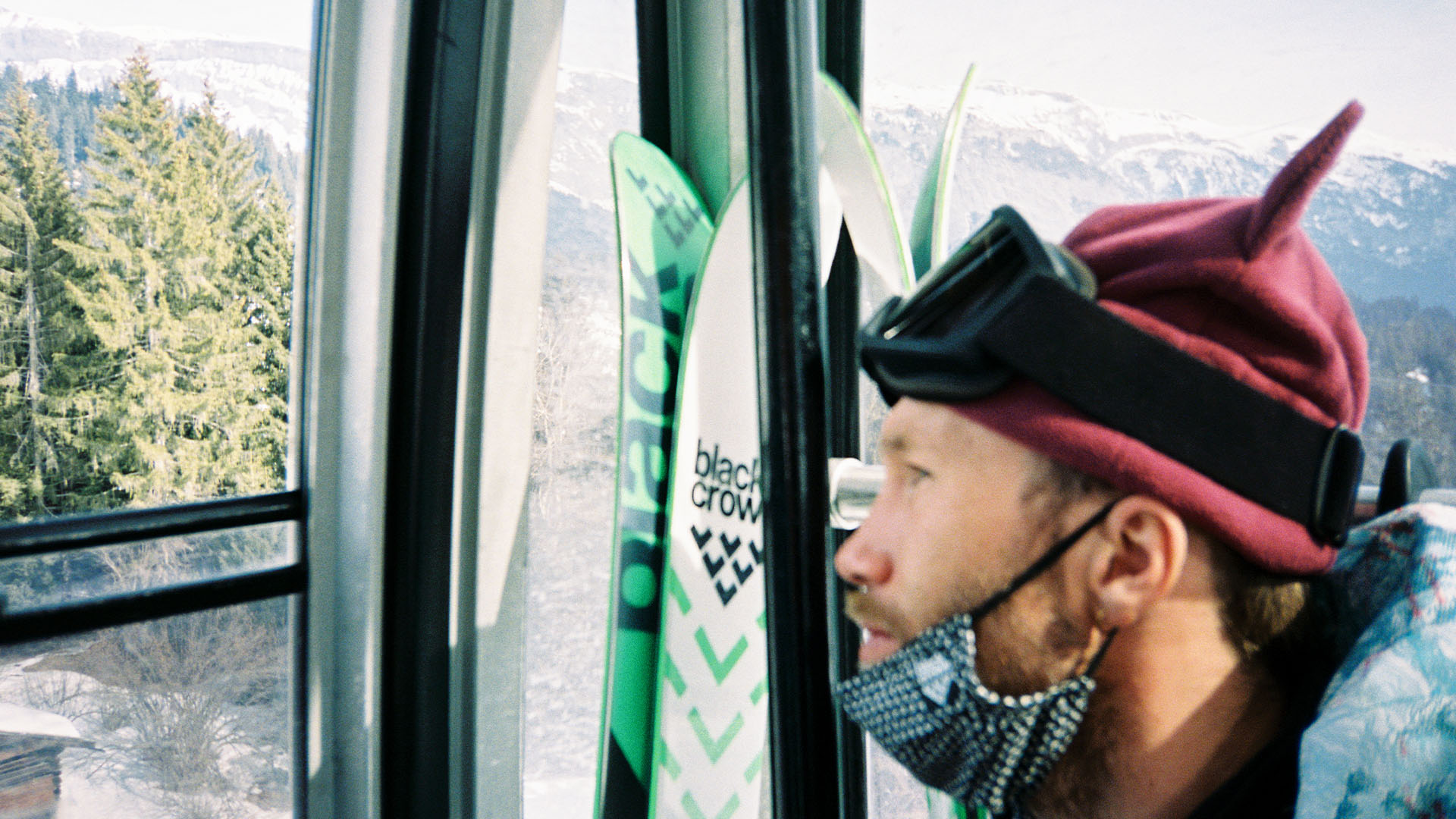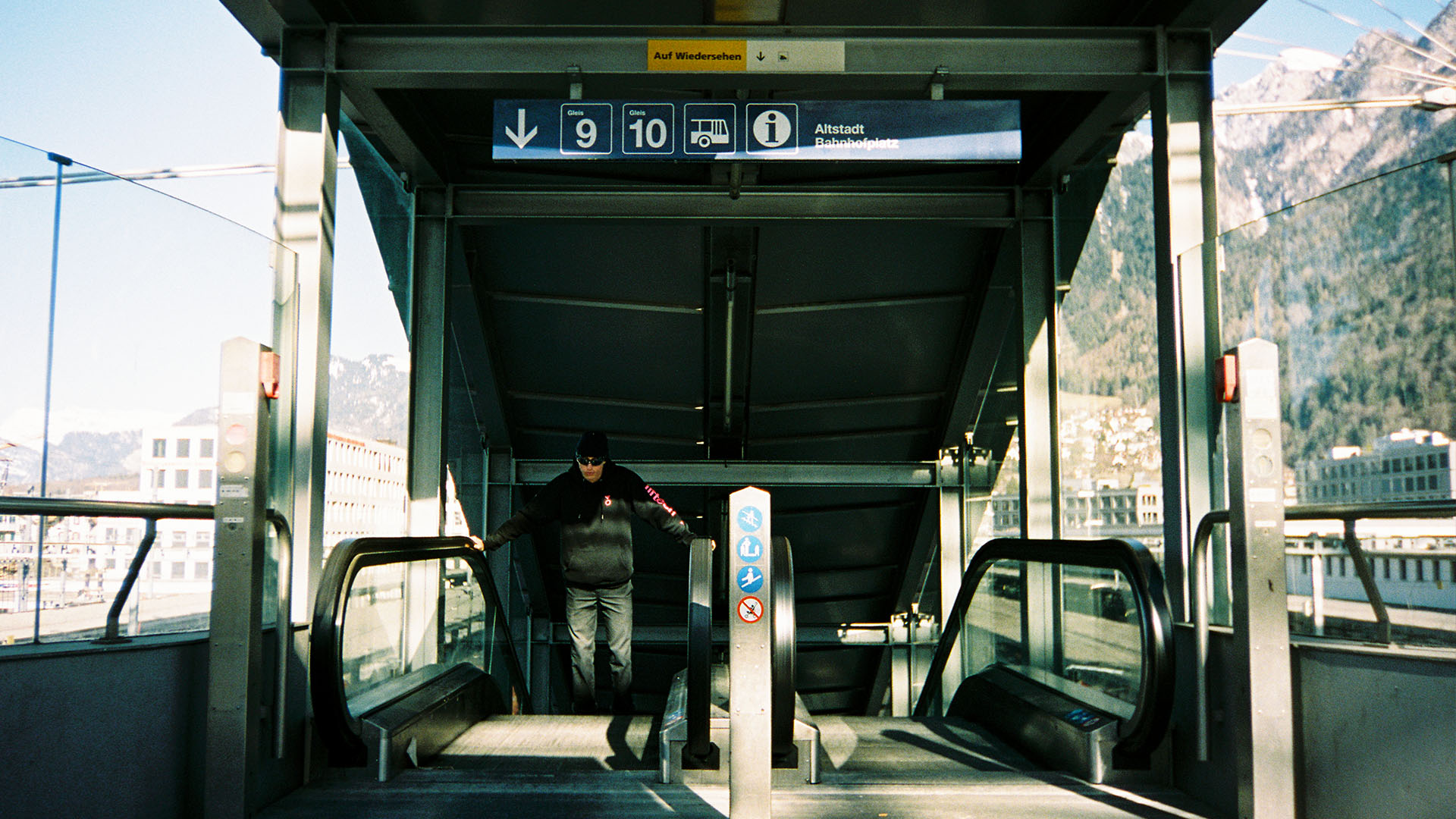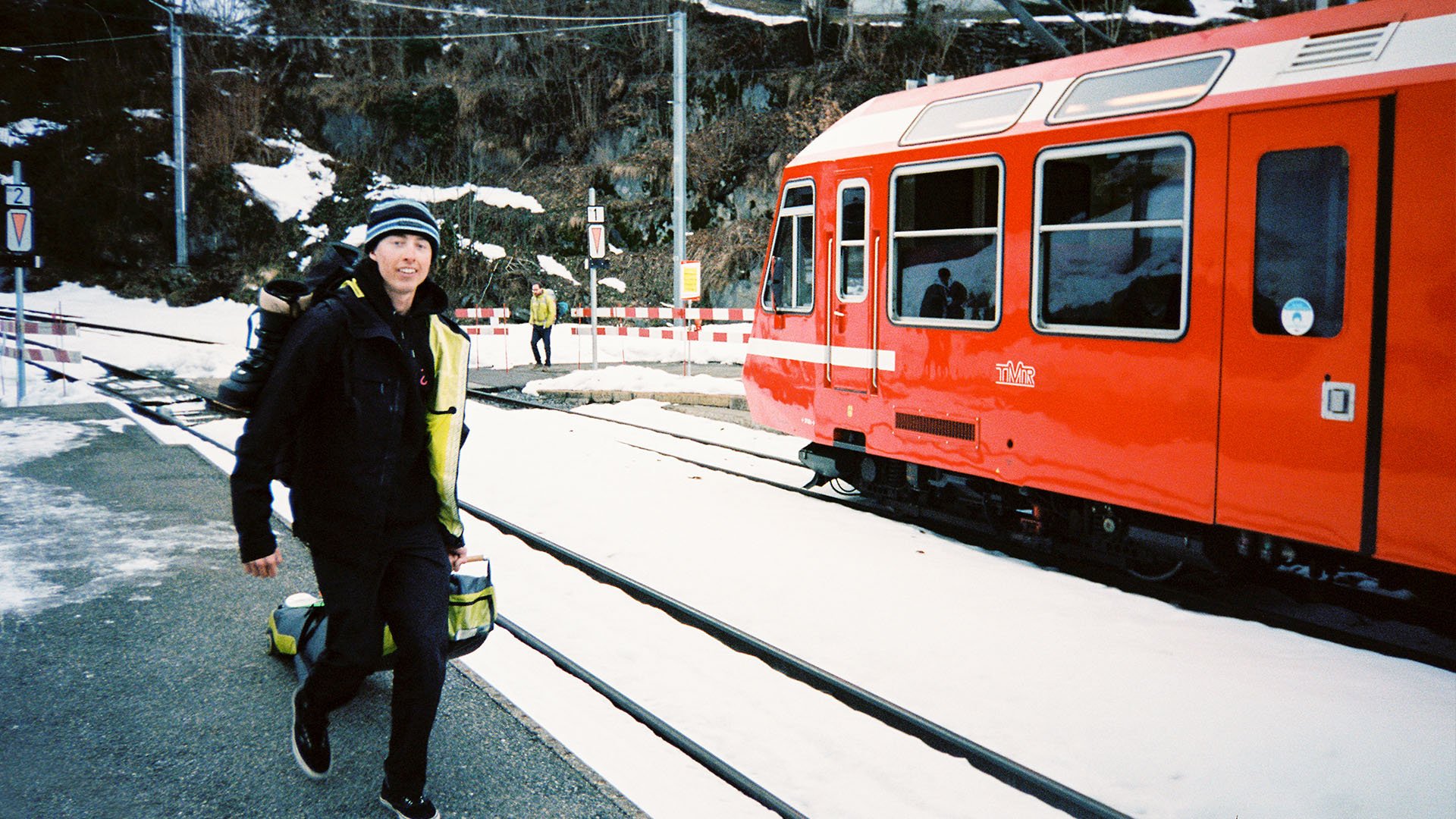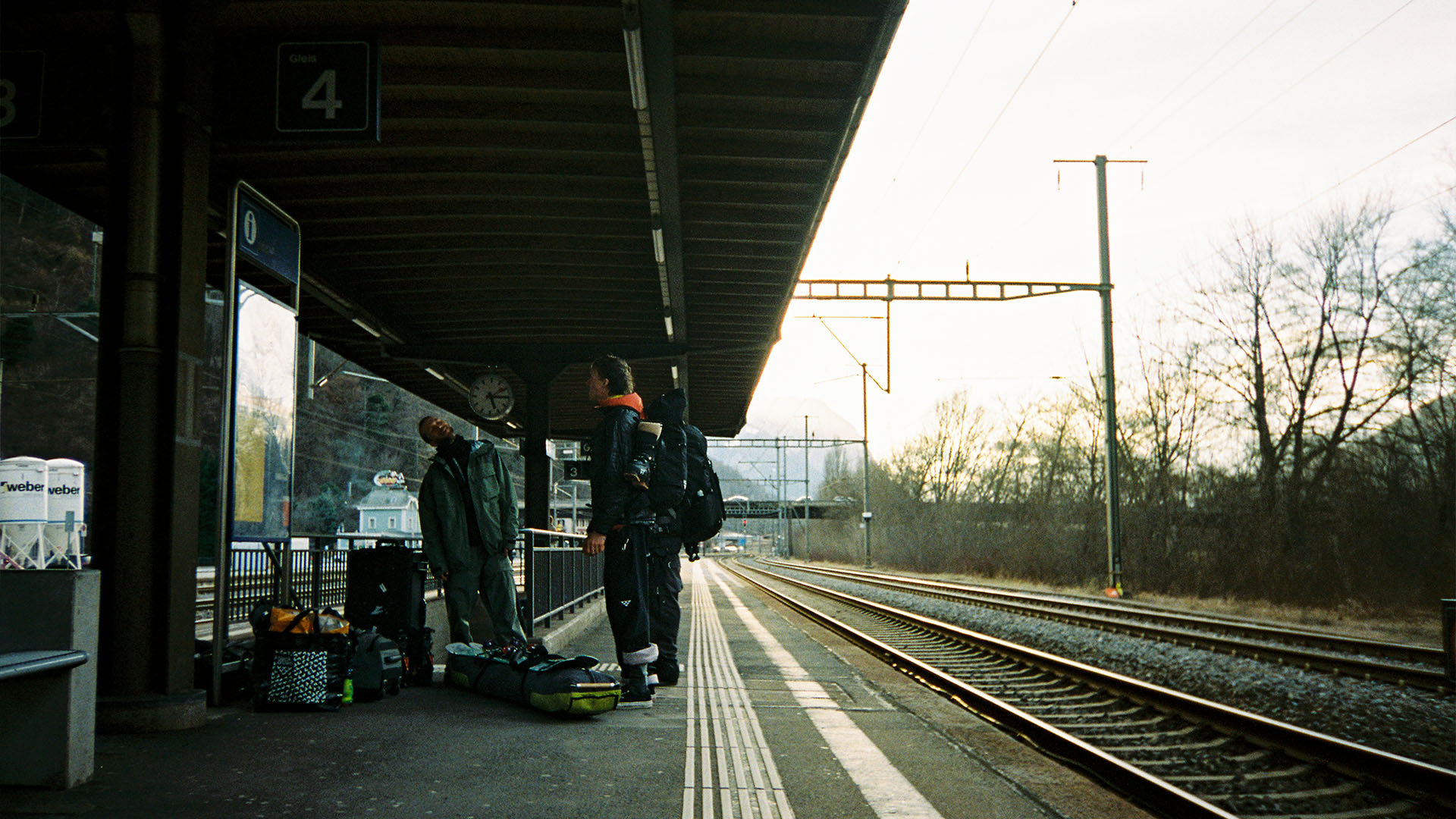 Easy-to-reach Swiss resorts
The 7 resorts they visited are all places that Remco knows well, and most of the spots filmed are a mix of two-man exploration and local knowledge. "We were just skiing around and looking at what we could do."
In Leysin, the team went up a closed area for half an hour to find a beautiful wind lip on which they were already imagining their future tricks. It was 200m long, with perfect aesthetics. 5 minutes before arriving to the top, a huge snow groomer passes, the driver greets them, "hey hi!"… and goes to destroy the lip right in front of them.
Remco and Anttu know how to read the terrain, and listen to its most intimate movements, to find the trajectories that stand out. Like this long rock jump in Les Marécottes, the mini pipe ridden together in Crans Montana, or the gap on which Remco sends a rodeo on the Crosets park.
The destinations are uneven in their ease of access, but Crans Montana is without doubt one of the easiest, with a lift that leaves directly behind the Sierre train station and reaches the snow in 12 minutes. Unbeatable. Some mountain trains are quite slow, for Les Crosets or Leysin, but when the arrives almost to the snow front, who cares? Laax requires to take the post bus from Choire, "but it works great" according to Remco. The hardest part was maybe Ovronnaz, "you have to change in Martigny and then go down to the small station of Riddes to take a post bus."
Laax marks the end of the trip for the team. Nick Meilleur and Corey Grant return to the US, while Remco and Antti party in Geneva three nights in a row, to seal a new ski friendship as they got to like each other's vibe both on the skis and in the club. In Geneva Antti admits "I missed the city", as he spends the winter wandering from ski resort to ski resort.
The two riders part ways, now united by what a trip of a few days can bring to skiers, a strong and unique bond.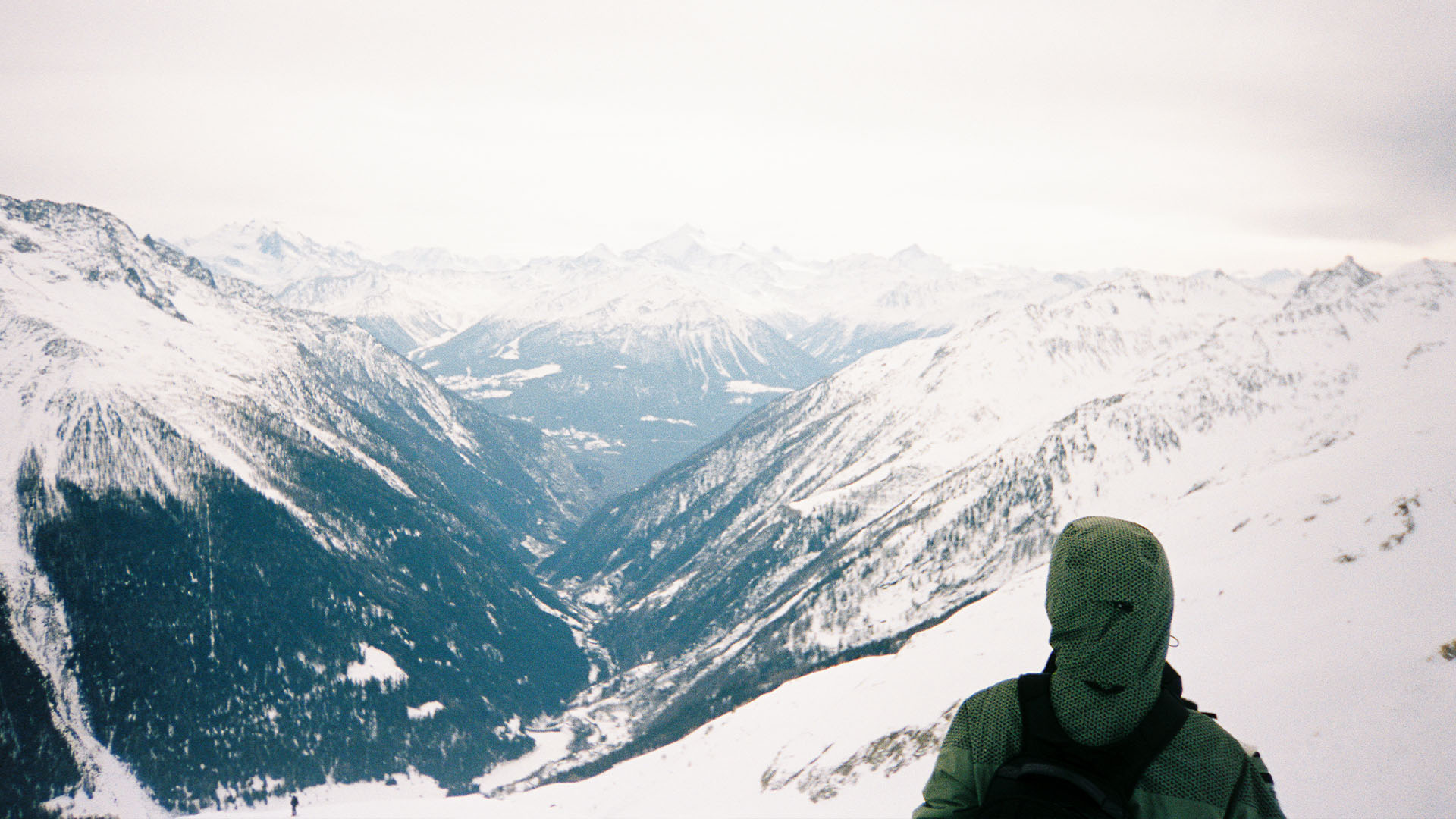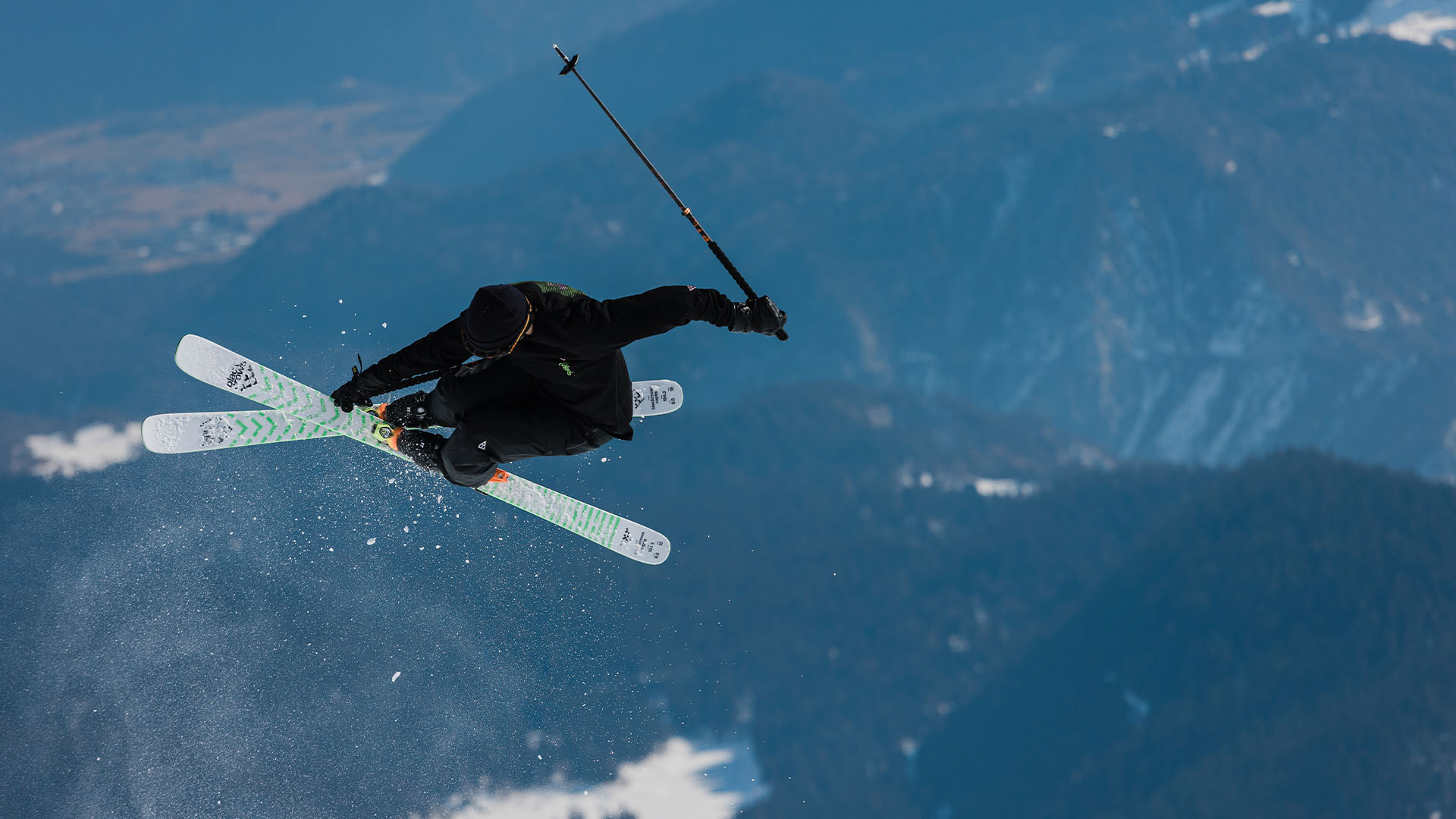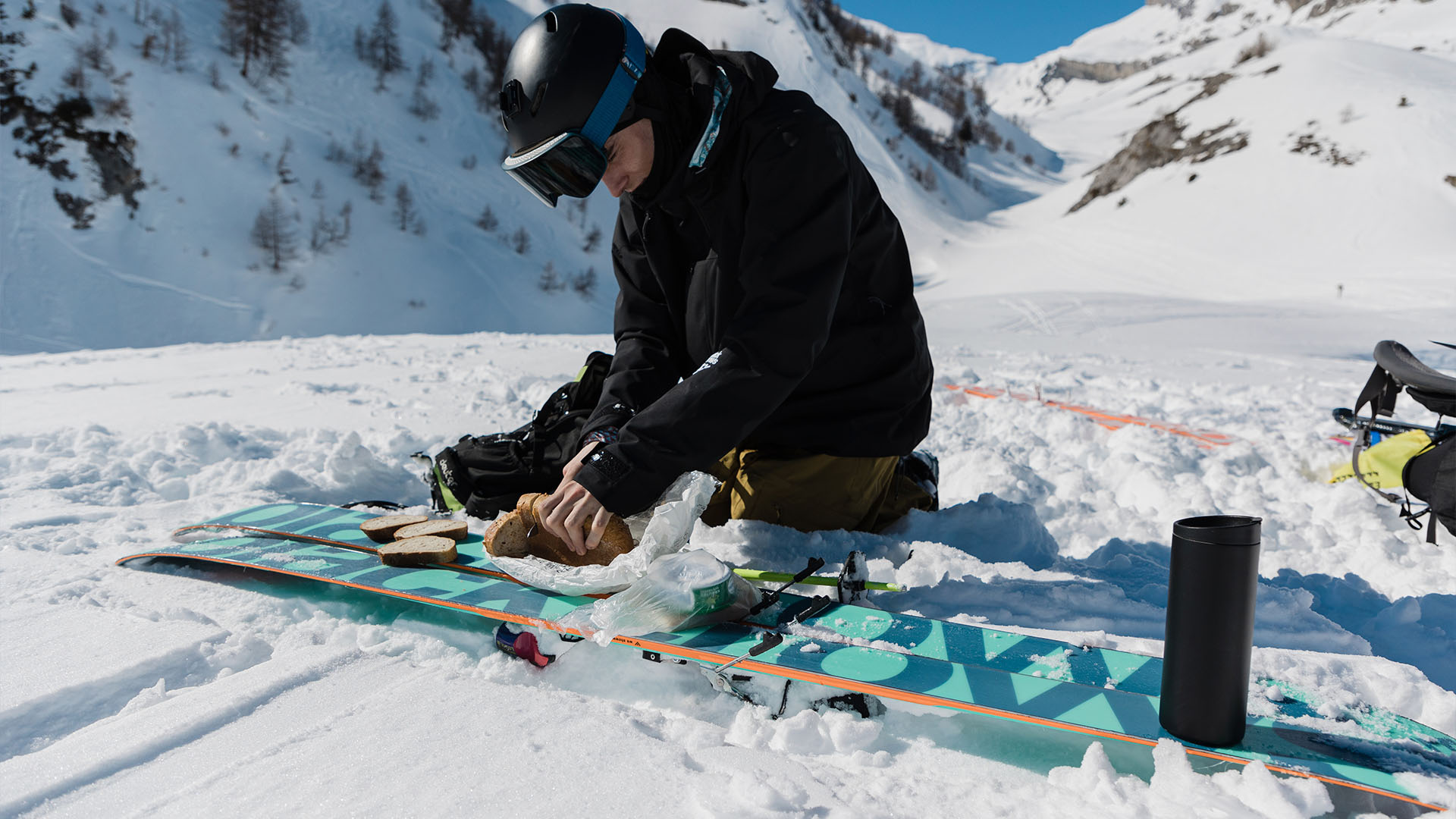 What's next, tomorrow?
Remco finds the limits of public transport when he wants to go full street mode, and he he does not own a car but shares 1/5th of a van with his friends from the Buldoz Crew. He uses it to fetch furniture or to go skiing if there is no other possibility. "In street riding it's cool if you have a winch, lots of shovels, and a car to drive around and find the spots, and when we go on a trip we can even sleep in the van."
That said, going by train opens up so many possibilities. "Even when things go wrong, you always find a way to make it interesting or fun, like when I went by train to Riksgransen and spent two days partying in Hamburg on the way. For Remco, the train is above all a way to stay open to surprises and encounters. "If I have to go somewhere in Europe, I'll do it by train", says Remco, "I'm particularly keen to see what it's like in Eastern Europe."
To be continued, book your tickets.