Attention: heart-impulsive high-flying ejector skis. Matthias Giraud is currently celebrating the release of his movie Super Frenchie. The mere title implies the sanctification of a skier wishing to live high in the sky, beyond his limits and far from normality. Pulling into focus the testing life path of a ski-base jumper possessed by a drive to do what he loves most, unpacking eleven years of his life onto film, from his adrenalin-drenched career to the pursuit of a risky but gratifying existence.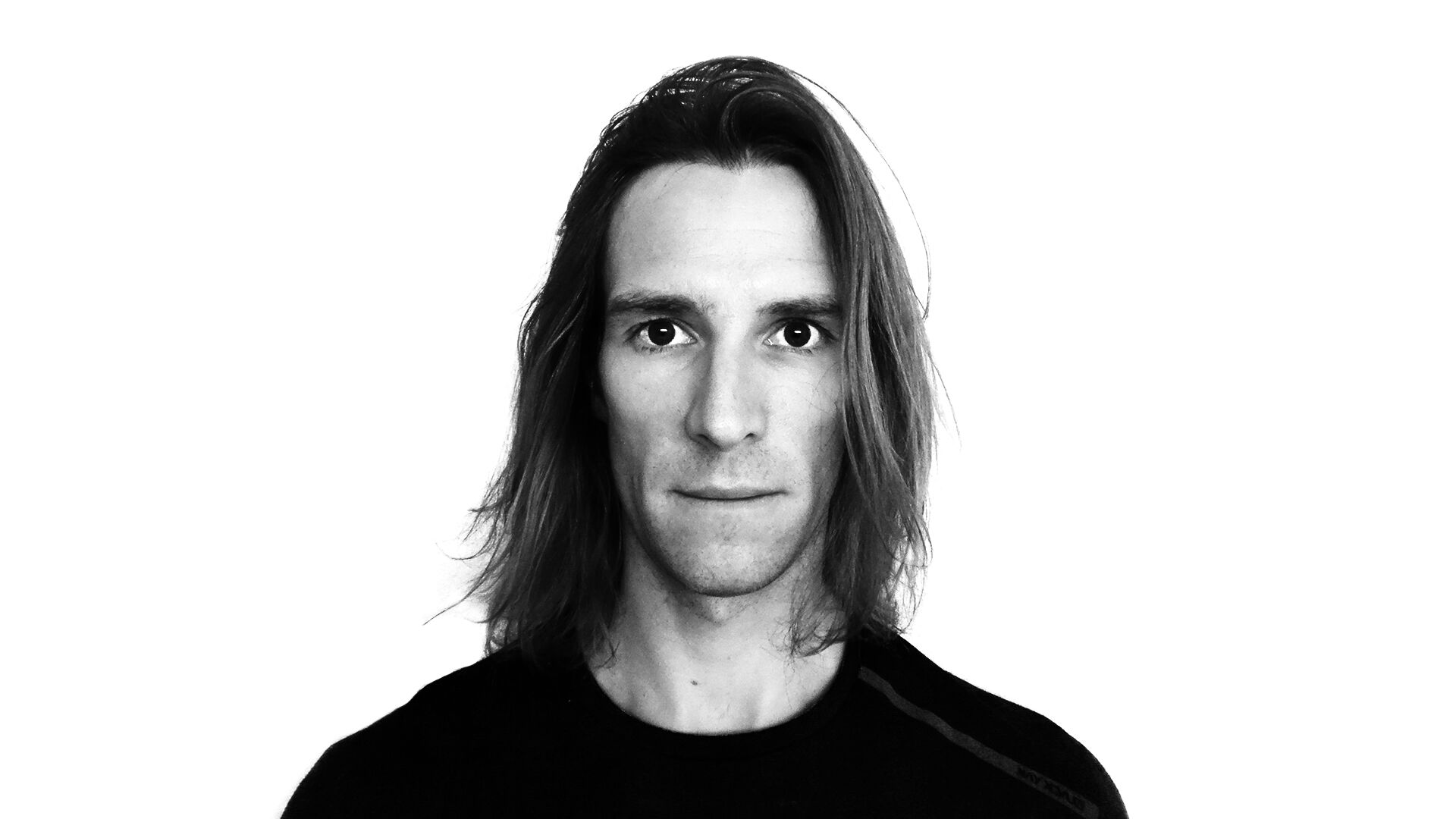 "We all have an expiration date so you might as well have the courage to honor your passions and live life to the fullest", confides Matthias.
The latest release from our high-flying crow will be out on June,4 both on the Internet and in cinema halls. Orchestrated by filmmaker Chase Ogden who has followed the athlete's highs and lows for a decade, this documentary film hits hard and leaves a mark. Matthias Giraud, aka Super Frenchie [a superman front flip Matthias pulled off in the USA wearing a French flag as a cape gave him this self-mocking, wacky nickname] is known for his exploits as a ski-base jumping birdman. In this film of his life, the hedonist takes you with him over the edge. For the first time ever, his story has made the leap to the silver screen, taking us behind the scenes of a discipline often wrongly viewed as mindless insanity. Matthias bares all and retraces the stages and accomplishments of his life as a skier who jumps off terrifying, and sometimes callous, cliffs. Often portrayed as an invincible, freak skier, here we see the raw materials, more human than ever. Punctuated by full-power shots recounting the ski flights that forged his fame, here he offers himself up with intimacy. Unique but just like everyone else, he outlines his mental preparation, his training for every eventuality, anxieties, fatherly responsibilities and the philosophy that has guided him through his career in the air. This man lives under his own rules. Fear is part and parcel of his everyday life but he perceives it differently over time.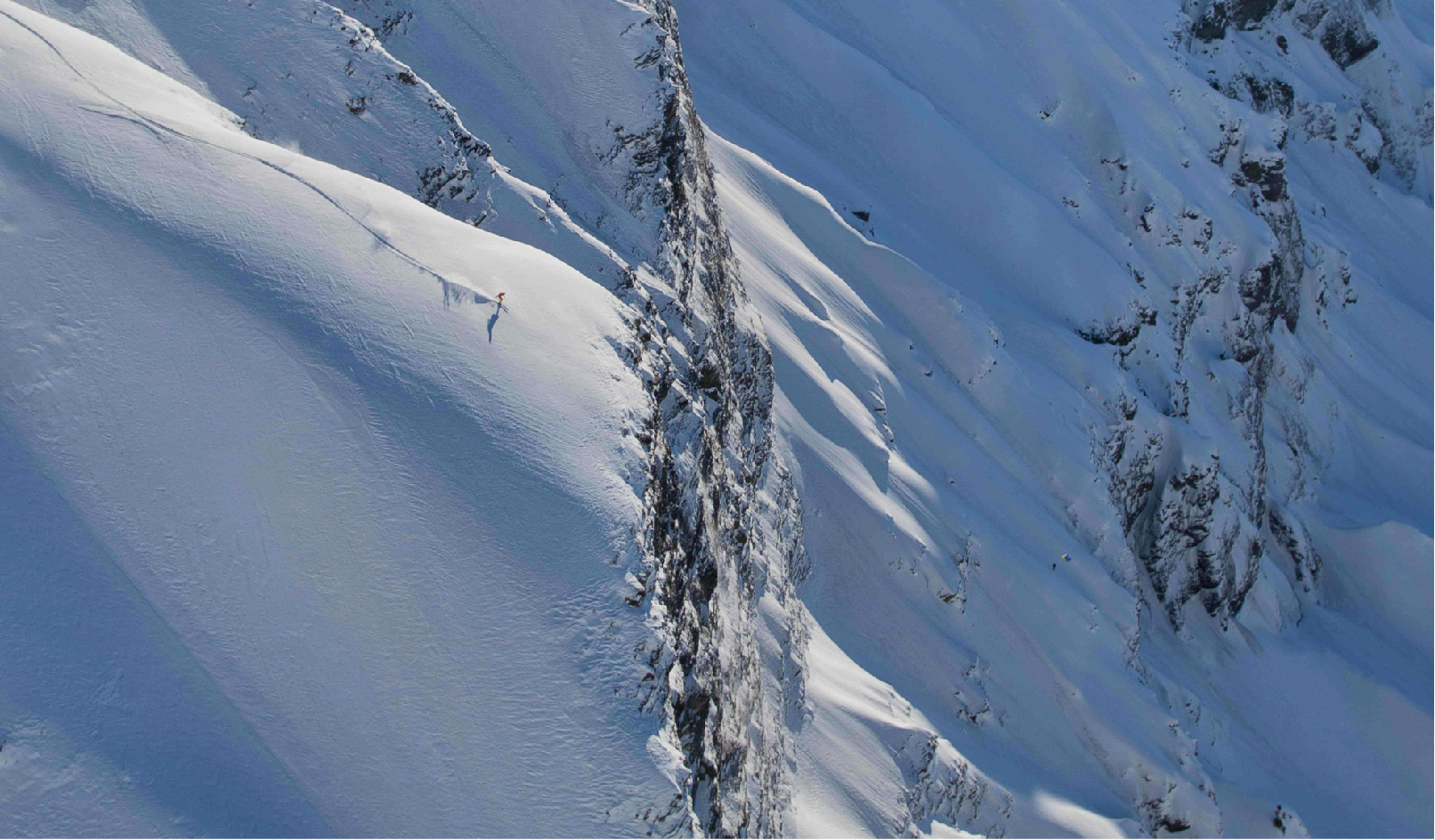 A pervading clear-sightedness now dictates his decisions and leads him down the path of wisdom after a near-death experience against the cliffs of Pointe d'Areu in the Aravis range. The accident, which happened in 2013 three weeks before the birth of his son was a reality check but one that didn't drive him to give up on his goals. After thorough rehabilitation and a lot of soul searching, he had to reconcile himself with the lure of the void. Having always dreamt of skiing and jumping off Mont Blanc to claim the record for highest altitude jump ever made, this would round off an epic part of his story. For him, this movie is the culmination of a life spent launching himself into the air searching for wholeness and a happy ending to a chapter he felt was unresolved. A full-send philosophy seasoned his childhood dreams: test your limits to the fullest, sometimes for the worst and eventually, for the better. At the height of his 37 years, the kid from Megève relocated to Oregon has an aura drenched in liberation and scented with love for the mountains, which makes him just glide weightlessly. Through his film, he hopes to inspire human adventure, the unwavering support of those close to him-to whom he owes part of his success-and his own ultimate desire of accomplishing great things in the mountains.
Hi Matthias, your film has definitely seen some changes of direction over the years shooting with Chase Ogden. Are you happy with the final result? How did it start and what was your original idea in 2008?
It's a big page that's been turned for me and in the best possible way. Today I am at the culminating point of my life. Overall, the idea for our film stayed true to the guiding thread but there were of course some changes for sure. In fact, Chase and I were both pretty naive about the original idea. I went to live in Colorado to ski and do my advanced education and we met when I was 24 years old. I had just done the first ski-base jump of my life on Mount Hood in Oregon which was also a ski-base jump route-opener over there. The American interest in this 'first' was huge. I found myself on TV shows in the States and I did an interview on ABC news. My jump soon made some noise and the spotlight on my success shone way beyond the ski world.
I was looking to catch my first breakthroughs in the media world when I was 24 and I was excited about getting known. I went on the TV show Good Morning America as well as others over there and when I did the ABC news interview, Chase Ogden was the cameraman. When we met he suggested making a film and I was all over the idea. To my amazement, Mr Shane McConkey joined us on the project. The aim was to get sponsored by Red Bull. We had to focus the documentary on Shane, who was at the forefront of ski-base, and I just had the best role as I was seen as the next generation of the sport in his eyes. But fate decided otherwise. He died in a ski wingsuit accident one year after we started [a combination of jumping off a cliff on skis using a stretchy suit in the shape of a wing with a parachute for the landing].
It really hit me hard because he'd taken me under his wing so to speak, he'd become my mentor, I had a lot to learn from the lessons he gave me. So the initial project changed direction. At the time, I got into ski-base with the ultimate goal of jumping from the summit of Mont Blanc. Our footage retraces the various stages in my development and the road to get there was a long one. My accident at Pointe d'Areu in 2013 (Aravis) significantly extended the length of the shoot. We couldn't force the story's progress anymore.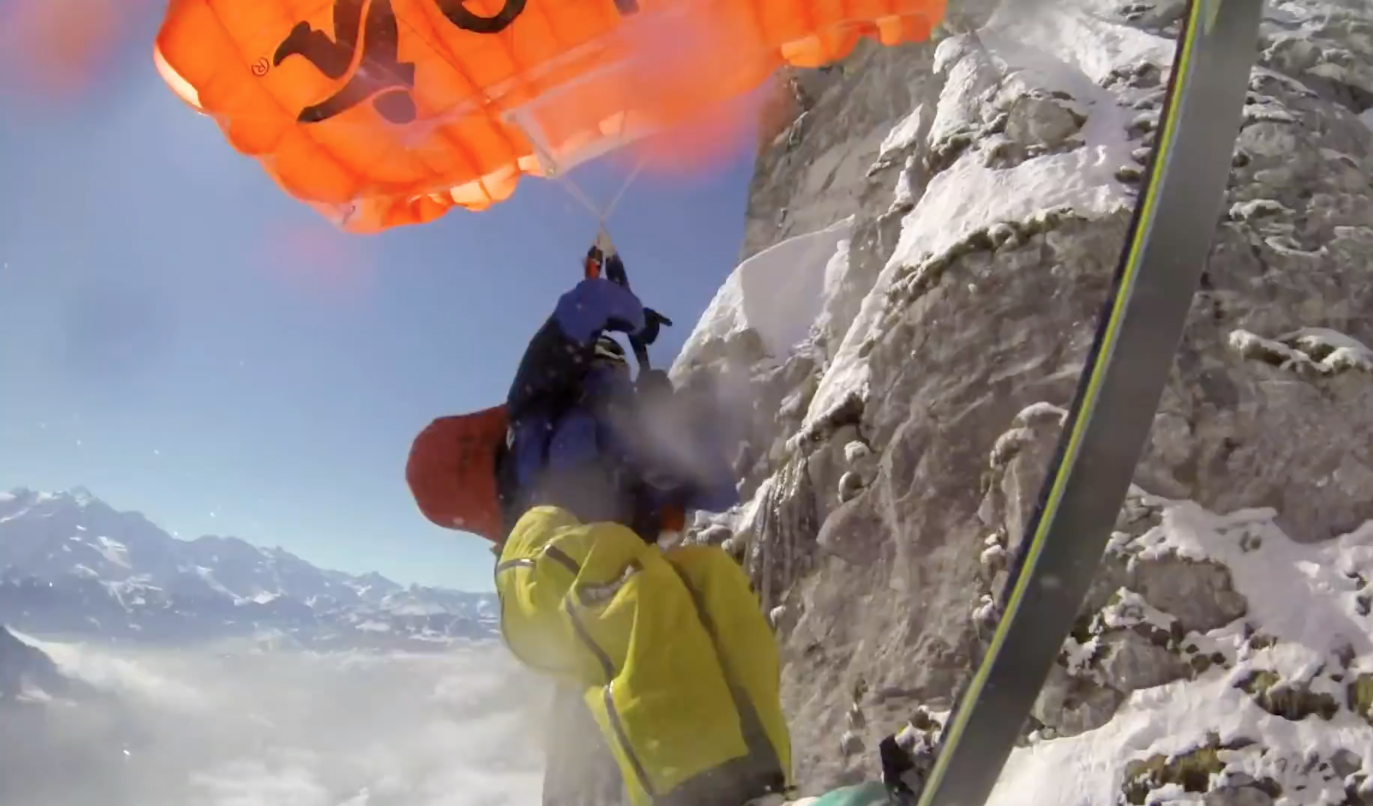 My rehabilitation lasted four years and we wanted to take our time. I was hesitant to go back because Pointe d'Areu is not the ideal mountain for base jumping, there's a blind approach angle, the wind that channels through the valley and it often disturbs the conditions on-site. But my successful return to this very mountain in 2019, then two months later the final jump off the roof of Europe, were major accomplishments in my career as a skier and the end of a major chapter in my project. Chase Ogden condensed down eleven years of recording onto hard drives and had total control over the creative process and narration and now we have finally managed to finish the film, which is an intense introspective adventure about these years of my life. I am super happy with the results and I already can't wait for the next phase of my career on film to take shape…
Is ski-Base Jumping from the summit of Mont Blanc a crowning glory for you or just a step on your journey? Have you got your eye on other mountains to ski-base off?
It was crazy just to get past this stage. It opened my eyes to dreams that I thought were unattainable before. I have a big list of things I want to jump in the Alps, in the Andes and in Pakistan. If I get the chance to do them, these summits will be the subject of a second film, this time made for a French audience. When I jumped from the top of Mont Blanc, I took it on with an alpinist's approach. That's not to say I'm trashing the helicopter, which I use as an organizational device for general safety and as a possible rescue tool for my projects. If I need to reccy the route, I go up for a scout about. I once went up in the heli to check out the shape of the seracs before launch but that's where it stops. I carried out this project in the alpinist's style with the Megève guide Alexandre Perinet. This gives a purer dimension to my discipline that match my current aspirations. Ascending from A to Z with twenty kilos of equipment on the back is really hard physically and mentally but only enhances the human exploit aspect, even more so as I put particular importance on making my ascents clean for the planet.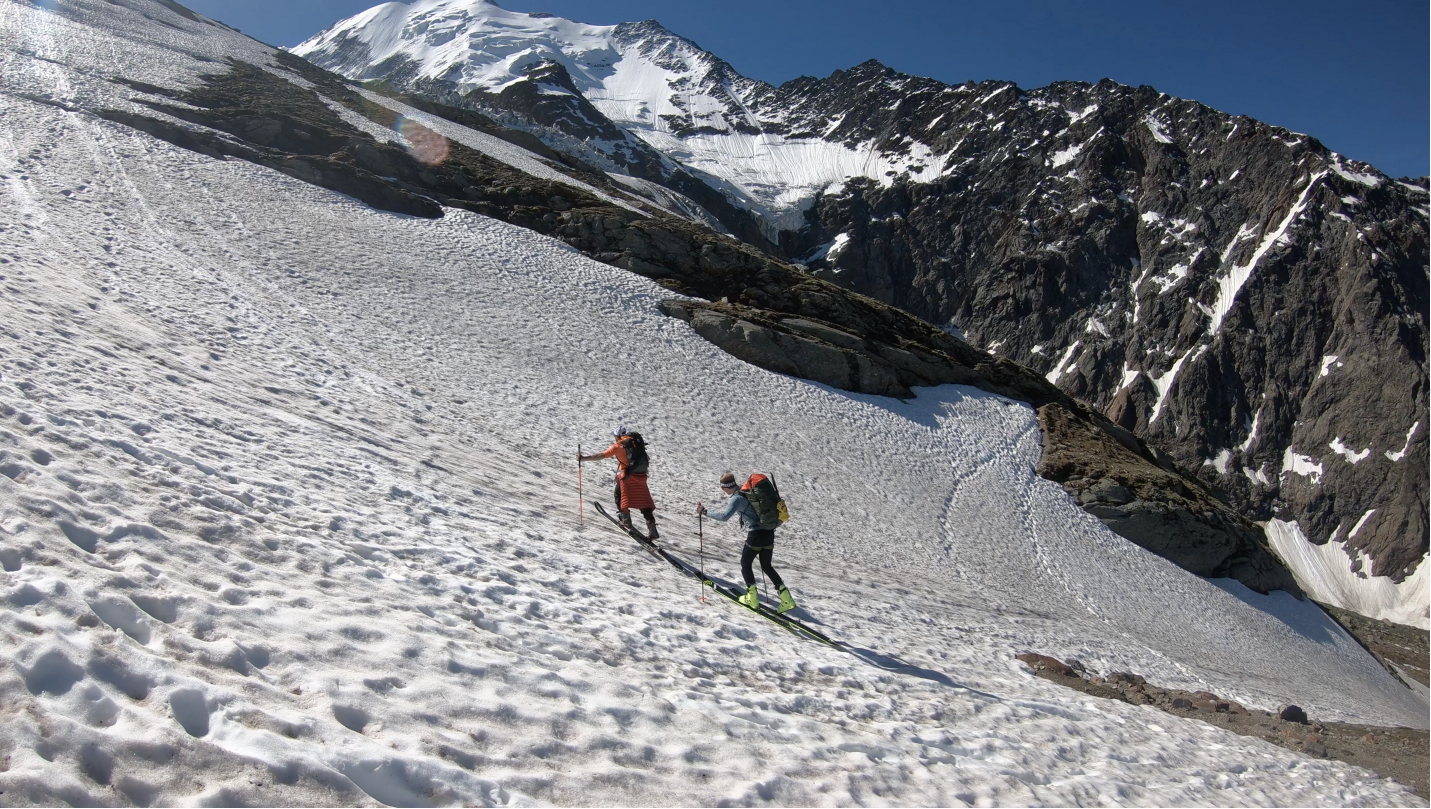 When I was younger I dreamed of going heliskiing all over the place. My idols like Seth Morrison and Shane McConkey in freeriding concentrated mostly on the descent and in a context that made a heli worthwhile. It was an extreme approach just like I was searching for but mountain guys like Pierre Tardivel amongst others helped me to see things differently. These days I want to get back to the source of alpinism and tune in to my primitive desires and seek out the physical, emotional and mental sides. Feeling the snow under my feet on the way up and observing the wind direction and strength help me get to know the conditions for my jump in real time. I can grasp the feasibility of my plans on the actual day and I want to pursue that direction. I'd say my discipline is more like Para Alpinism, consisting of integrating my ski-base jumps into an overall performance with a mountaineering logic from start to finish.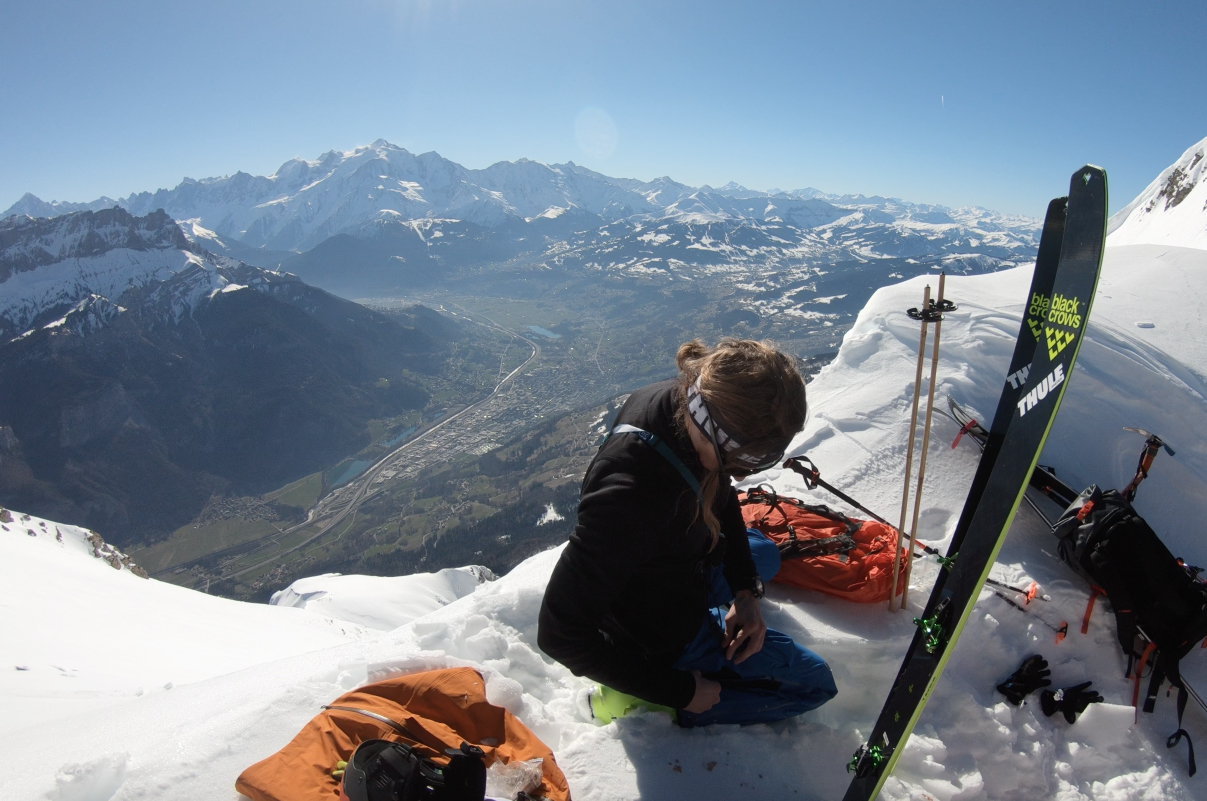 How did you screen the film? Will we see it in upcoming festivals or just on Internet platforms?
We've been doing an international tour at the festivals for a year and a half. We did a U.S. tour, went to Katmandu in Nepal, England, Spain, Poland, Italy, then the time came to show the film online and on the small screen.
From June 4, you'll be able to find the film on the major Internet "on demand" platforms. We were also able to arrange a cinema release through the distribution company Greenwich Entertainment who successfully broadcasted the climbing film Free Solo and who opened the doors to the big American theatres for us. As for France, Antoine Frioux will be making the next film in the pipeline and he will be in charge of getting the Super Frenchie film into the French festivals. I can't wait to see how the film is received at home, even though it was originally conceived for an English-speaking audience. I'm super excited about the idea of starting the next one and to offer the French audience an enriched vision of my ideas and a new view of this constantly evolving sport, my projects are already bubbling.

How have you managed to overcome your fear and lift your emotions throughout the film, to keep coming back on the front foot despite the highs and lows of this double-edged sport?
Fear is something that you can't deny. At first I was a cowboy and didn't want to accept that I felt fear. Then came a phase where I learned to live and I utilised it like a force for listening to myself, to get to know myself and improve in the mountains. Nowadays I am terrified the day before a jump because I'm harbouring good and bad memories. But in the execution phase, experience and practice mean that I let go of it, a sort of detachment. I use the air pressure on my body and skis to create a stability and I feel myself gliding, in step with my desires. There's a digestion phase for all the stuff that happens to me, to rebuild emotionally and get back on my feet. A month after the Mont Blanc I was a real zombie because I was processing the jump and even though it was all positive, I was reliving this very special moment euphorically.
On the other hand, the accident at Pointe d'Areu turned me inside out on all levels and it took me years to reconstruct myself and struggle with my emotions. This is a kind of special side to the mountains. You acquire so many intense experiences up there that the digestion period can be long and the moments you live will always stay intact in my opinion. Ski-base is a way for me to make my existence elegant and pleasurable, to live fully, escape from this sanitised kind of life that we can encounter at any given time and particularly at the moment with the health crisis we're all in right now. Base jumping is my outlet and that's where I can flourish and give some meaning to my time on earth. I sincerely hope that when I am 60 I will still have a connection to my past life, feel wiser as I grow old and have the sense that I've given it my all. In any case, by doing this film, what we wanted to present anyway, is the testing of our existence. Chase Ogden didn't want to make a film focused on skiing but rather tackle the bigger questions of life through skiing and base jumping.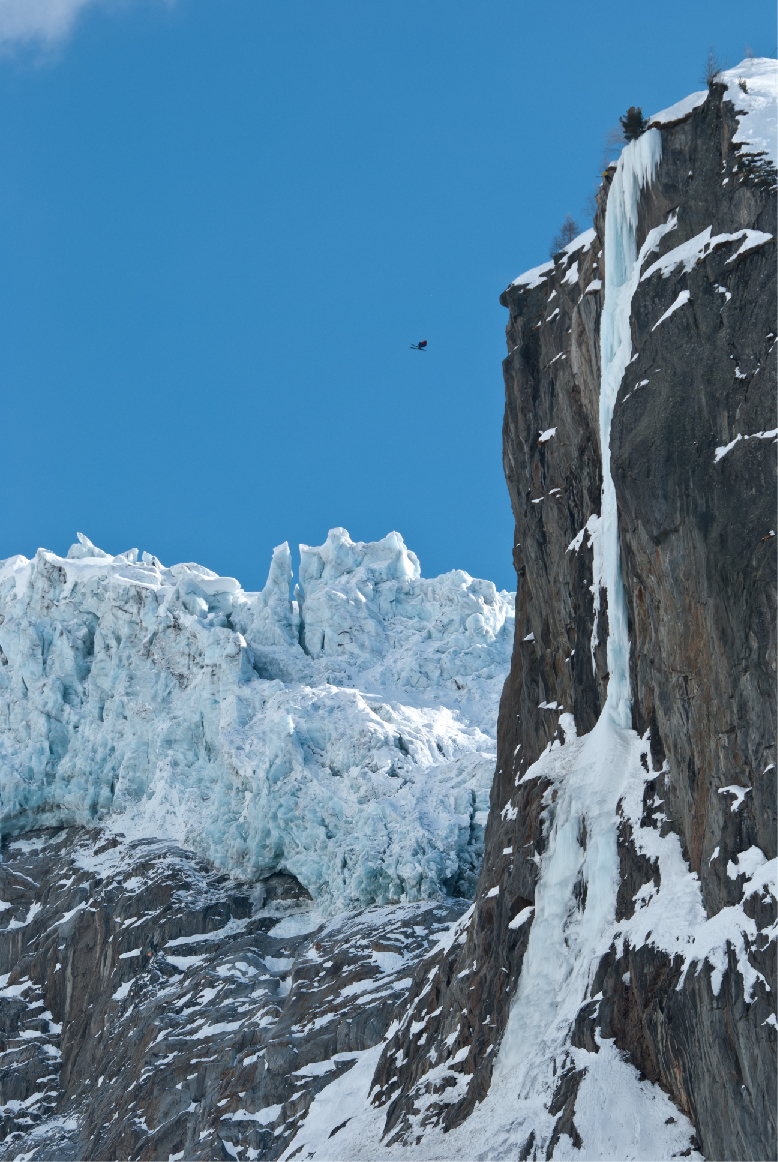 So do we have to wait until 2030 to see your next film then?
So this time we are going to make a French documentary that will present my vision in a different way. I really want to put my own mark on the creation side of the project this time so I am going to be more involved in the production of the film, the story, the direction and the narration. It will be made by a really good friend of mine Antoine Frioux as I said before, the ex-founder of PVS productions with Davide Lacote. Antoine now works under the name Ivresse films. He was the one who filmed my jump from Mont Blanc and we will work together on the next chapter of my life with these new summits I have in my sights. I'm fully into the idea of showing this new mountaineering side to my discipline and developing the sport in a more rounded way. We'll both be fully committed so we have every reason to believe it won't take ten years this time [laughs].
Shane McConkey was a hero for you and the making of your film. Who else inspired you to get to where you are?
Shane McConkey was and always will be my mentor. This film should have come out when he was here but life had other ideas, he had a big influence on my career and I'm still inspired by what he taught me about the approach techniques of jumping, how to manage my career and I'm eternally grateful. We got on super well and I learned so much from him in a short space of time. JT Holmes also had an influence on me too. I would add that life is a cycle and that there are other pioneers who showed me the way. Chamoniard Jean René Gayvallet was one of them. Inspired by Rick Sylvester who was the first to ski-base jump as the body double in the James Bond film The Spy Who Loved Me, Jean René was the first to ski-base jump off the north face of the Eiger in 1991. Shane saw the footage of Rick Sylvester for the James Bond stunt, and Jean René, and was inspired to try it and bring a freeride element to it. Recently while having lunch with Jean René in Chamonix, he confessed that he wanted to get back into base jumping after seeing my double backflip over the seracs on the Argentière Glacier. If that is the case then I'm happy to get my turn at inspiring the legends who made me want to do what I love most in the world. Ski base is a bit like the mafia, once you are in it you never really get out! (laughs).

What are your best memories after all these years of shooting? What do you retain after touchdown?
The opening sequence from the film at the aiguille Croches clearly marked my existence. The avalanche that followed me and me flying right above the face that releases is something that I know I'll never see again. We often talked about it as a joke, to jump over an avalanche while it chases you but it ended up happening for real. The jumps in Iceland were really memorable too. Above and beyond everything though was returning to Pointe d'Areu, which is an indelible memory. I made great friendships with Stefan at Areu and Alex Perinet on Mont Blanc between my triumphant comeback and the fulfilment of a dream. These unifying experiences made us live like it was the last moments of our lives together, the stories have united us forever, moments too intense to ever be forgotten. We've tried to transmit this in our film, I hope the audience will feel it too, it's my way of paying homage and thanking the friends I've had around me for so many years.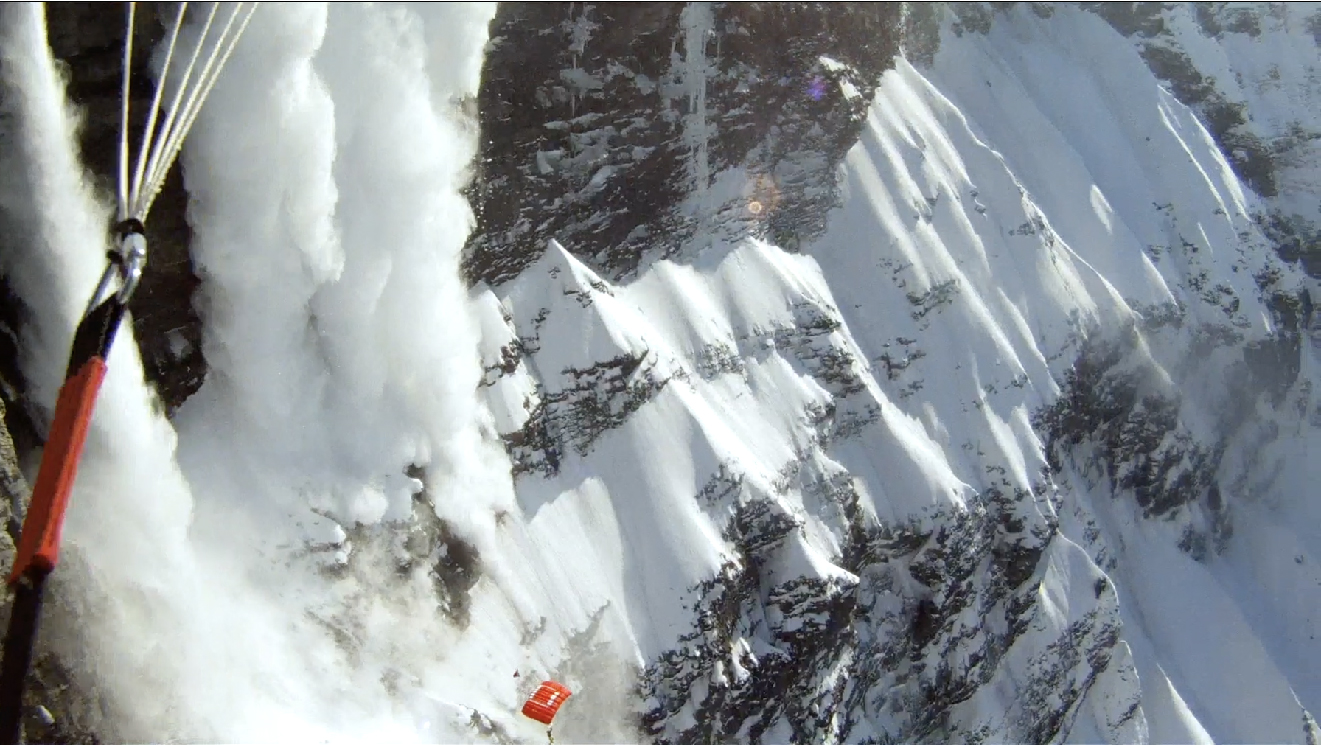 I noticed the tattoo on your left arm, do you consider yourself more bird than human?
This tattoo is a reminder of a special date at Pointe d'Areu when I had my accident. That day we made the ascent and the conditions on site were perfect when we arrived. By the time I'd got ready the conditions had changed and I went anyway, the rest of the story is in the film. That day two choucas flew side by side at the edge of the cliff. There's a legend in the Alps saying that the spirit of each person lost in the mountains is reflected in these black birds. They can also be looking for someone in the mountains. So I had these two birds tattooed as a marker of my life but intentionally left the third one white since I did not become a bird that day, I survived. That was the only observable sign we had about the changing conditions, it might sound superstitious but I think of these black crows as helping me stay super vigilant and keeping me alive like guardian angels. It follows that Black Crows should take me under their wing after my accident [laughs]. Nothing comes along by chance, the driving forces of life have always brought me to the right place at the right time and the right people.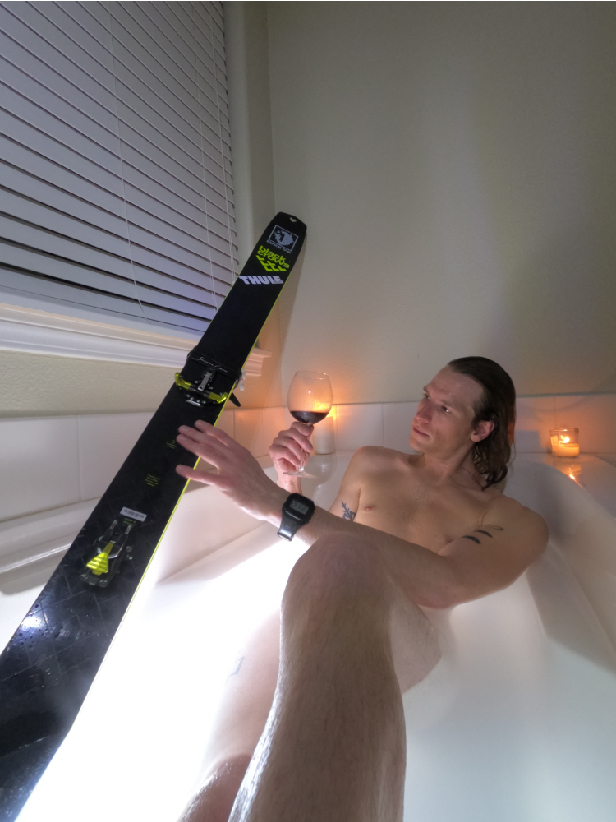 Two years after the end of your film has your son changed his mind about skiing? Would he like to try ski-base one day?
My son skateboards and is really into it. He loves skiing, that's for sure. I do have to admit though: I don't wish base jumping on anyone, it's the worst thing you could hope for for someone else and the paradox is that it's the most wonderful thing to experience. In base jumping you learn so much about yourself, tons of techniques, hours of theory and thought going into making the perfect moves, planning jumps and monitoring ideal weather conditions to execute a safe jump but there is one thing that no one is prepared for and that's the loss of someone close to you. The psychological aspect and the emotional weight of losing someone can be really destructive. It's sometimes insurmountable to carry and accept that you'll never see your friend again after they've just jumped. When JT Holmes lost his lifelong friend Shane McConkey that's how it happened and he thinks about it everyday since. This is a sport where you rarely get a second chance. When I had my accident I had a brush with death, I've lost about forty friends to base jumping in the space of a few years. The committing nature of the sport means that there's no margin for error if you want to stay on earth and this is the price you pay for discovering the essence of life. If my son wants to do it later, honestly, it won't be something I'd be delighted about. But it wouldn't be without me either, I'd show him everything he should know in order to survive and prepare for the psychological and emotional impact that it can have so that he can make an informed decision.
And my wife, his mother has already warned him: "as long as I live you'll never base jump". He's 8 at the moment and he accepts that. Time to wait and see…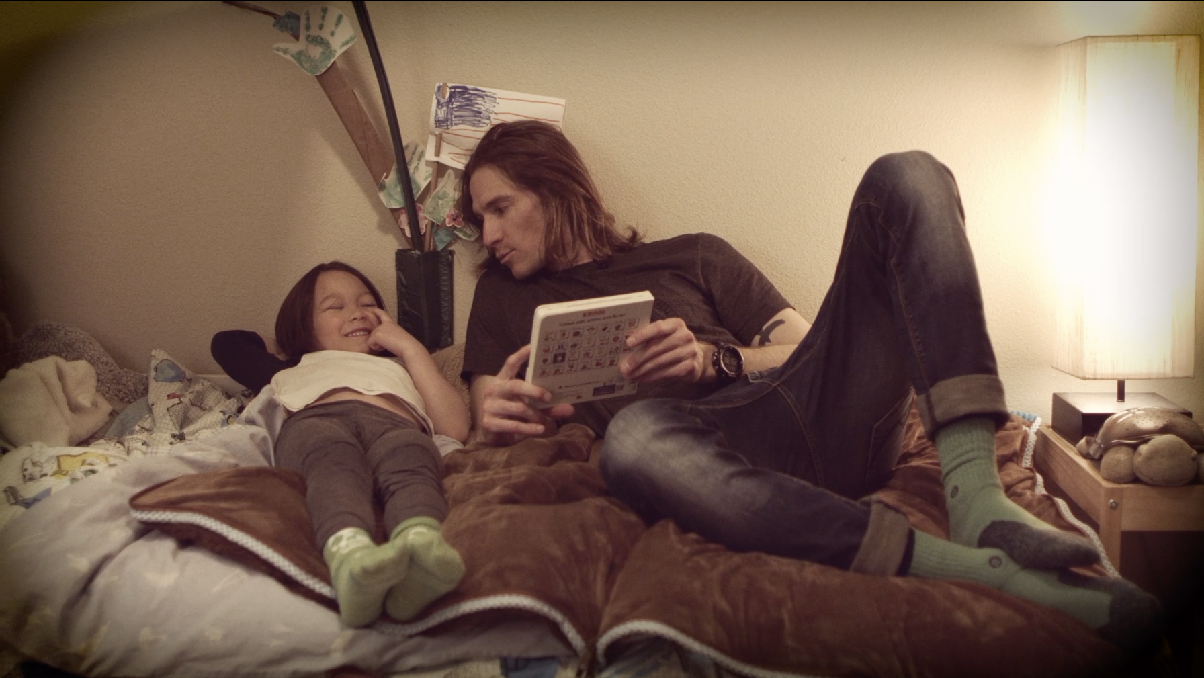 In any case, you have very little competition in this domain…
Right now it's true that I don't have much competition but I'm sure that successors will come because my publicised projects will inevitably inspire youngsters to get into it. It's a sport that needs so much life investment, which holds a lot of people back. For now I am maybe the only one to be looking at certain faces and places but I hope to continue to open ski-base routes before it's too late. I love the feeling of solitude, it makes my projects even more unusual and exciting. The prospect of the future and the sport's potential development gives me the wings I need to drive my life for as long as possible.
A conversation made by Maxence Gallot