A new crow is directing his skis into the squadron's formation. Remco Kayser has pointed-wings, slices through everything in front of him and has been projecting the image of freestyle skiing for years. A bird flying high and free, away from competition but true to his all-consuming passion for perfect tricks. With style in his crosshairs, he is an eternal freeskiing rookie looking towards the future. Interview.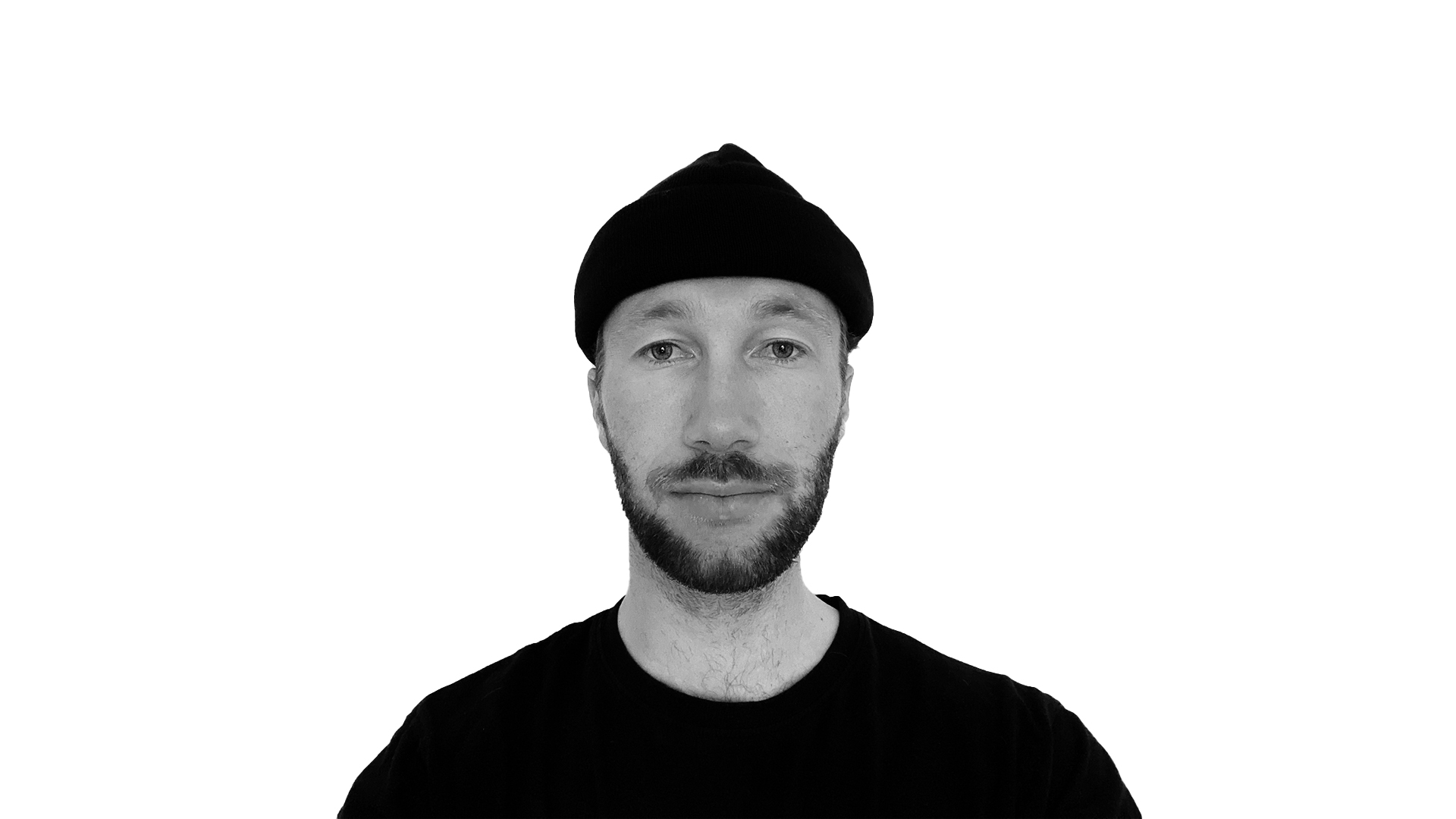 Hi Remco, can you tell us a bit about your career as a skier?
I'm 26 years old, born in Geneva to Dutch parents, I started skiing with them at an early age and continued in an association offering freestyle to young locals. I started getting better and better, joining the regional teams before getting recruited into the Swiss national freeskiing team. I spent some time on the World Cup Slopestyle circuit and after a while, I got tired of it. I realized that this sport was becoming really athletic, really robotic and subject to a lot of stress. My enjoyment decreased, drowned out by the pressure to get results. I injured my knee and the time out gave me some time to think…I decided to turn the page. Back after a long break from skiing, I started up again with a clear head. I and some friends began filming together and formed the team that we'd call "Buldoz Life". Inspired by the big productions and drawn towards to good quality shots, my objectives changed course. For me, it was right then that I found a direction for my vision of skiing. Our first film came out after a year. I had liberated myself as a skier and I knew I had to continue down the filming route.
I understand that living in Geneva gave you the drive to push your level higher and higher?
That's for sure and I soon realized that I needed a balance to succeed. Study too much and I'd go crazy, ski too much and I'd not get the same buzz as I should. I've been influenced by the city life of Geneva and although I appreciate that a lot, skiing is crucial to my happiness and each time I go up and ski I am more motivated than ever to commit on the kickers and the urban features. This is the drive that has helped me to achieve things I never thought were possible.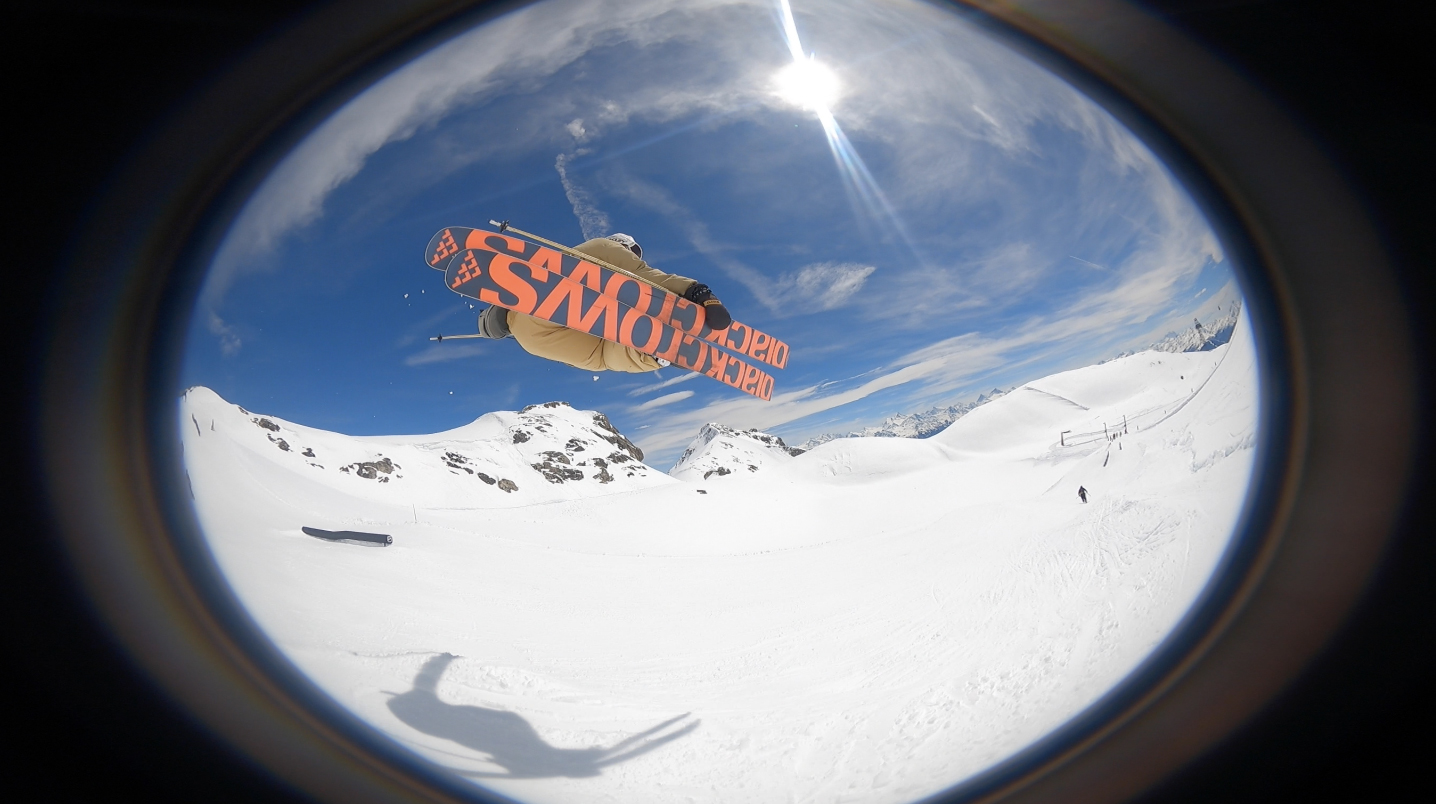 photo @Mateusz Bocian
What inspires you outside of skiing?
I go biking, climbing, I stay active in nature when I'm not on the snow. In Geneva, I'm inspired by artists who shoot stuff that's a lot more advanced than in the ski scene, this is a side I'd like to develop into our films. The Internet inspires me a lot, it's such a rich environment and a source of inspiration for posting original ski content on my Instagram account (@remco.mov). I love traveling, as soon as I get the chance to go to Holland I take it, disconnect, and go and see my family near Amsterdam. It's important for me to have a balance between skiing and my other activities to keep a clear head and come back better on my skis the next day.
Apart from that, what's paying the bills? Another profession or studies?
I'm studying political economics at university. I have an arrangement with them so I can push my exams back to summer to be able to ski as much as possible in winter. Alongside that, I am a judge for the Slopestyle World and European Cups. I recently did an advert for a German water bottle with Victor Delerue and Sam Anthamatten. I'm also a 'mentor' and coach for the young freestylers of Geneva with the ALSF (Association Lémanique des Skieurs et Snowboardeurs Freestyle). They gave me so much as a kid so I'm proud to be able to give them something back, I get great pleasure out of passing things on and inspiring future talents. Overall I manage to get by like that. As long as it pays for my trips abroad to bring back some nice shots and make films with friends I am happy. Right now I am asking myself a lot of questions about the next stage of my life, it's uncertain and that reflects the current conjecture I think…But the one thing that is certain is that I would like to guide myself towards an occupation that allows me to continue to ski and keep my passion intact.
photo @Mateusz Bocian
How has this pandemic winter been in Switzerland?
If I step back I can see that we were only slightly affected compared to France. The ski lifts were open and people had a lot of work. There were some restrictions but the only thing we could really do this winter was ski. For my part I did tons of urban and backcountry for the next film with Buldoz Life (@buldozlife) so we spent a lot of time outside the resorts, deep in the mountains or on the streets. Skiing in small groups was one thing that we were allowed to do freely. I'm just about to finish my street video part as I'm talking to you. It was another winter full of projects and great memories on skis.
So what is the recipe for a good video part in your opinion?
For me a great part starts with good music that matches the atmosphere you want to portray. Crashes, they are important crashes… Show how you reach the final shot after a logical progression of falls before you succeed. Humour and above all no snowpark. I love spending time in the park but it's almost like a rest day for me. It allows me to work on my tricks and ski chill, to unwind without cameras and to let it fly. But all the quality footage from the street and backcountry freeriding I keep for our films that come out in October each year, which are then screened at festivals when the situation allows it. Our last film was shown directly on the Newschoolers.com site with a virtual festival concept to get around cancellations due to Covid and it was a huge hit, we've never had so many hits as on that day. The Internet has boosted our profile, sometimes you have to see the good sides to this crisis…
Winning Level 1's Super Unknown contest is the Holy Grail! How was it for you and what did it change for you?
It was easily the best month of my life. I first went to the United States for a road trip. We started out skiing in Mammoth, California, with all the skiers who'd qualified to kind of get to know them first and to ski the biggest snow park in the world for fun. As a European, it has always been a dream of mine to go and ski in that legendary resort. It was the best trip I've ever had, I was like a kid over there. After that, we headed to Colorado for the final. We had a week of challenges on the massive features and everyone was pushing each other to do the best tricks they could and it was the riders themselves who voted for their three favorite skiers. I was super moved to win this comp and everything came together in the best way. Because of the victory, a week later I was invited by Josh Berman in person, the boss of Level 1. Next stop Canada for their end of season park shoot with my freeski heroes to celebrate the end of their filming. All that came at a time when I thought I was going to ski less and less, that I should be moving onto other things in my life. It was an incredible turnaround really.
So that meant you got a part in the last ever Level 1 film entitled "ROMANCE", great memories I imagine?
I was so lucky because it was indeed their last edition. They've shifted focus onto producing commercial videos for ski brands and other stuff. I got there just in time to at least do one film part with them in my life- unforgettable moments riding the best features of my life with guys that I've admired for so long.
It was a real honor and a boost to my career managing to get to myself to that point.
The film "From Switzerland with Love" produced by Laurent De Martin and Titouan Bessire is one of the best freeski productions of the year in my opinion. Tell us a bit about what motivated you to take part in this 100% local project in the Dents du Midi region of Switzerland.
Laurent De Martin is a really good mate who I ski with a lot. I've looked up to him for a long time and we've become close friends. He was in the Level 1 films every year. When they stopped, he wanted to go it alone and make his own film project. I was super keen, I said yes straight away and I spent three weeks making a street part with him, it was so cool to do all that together. It was a combination of urban skiing on abandoned spots, searching for unusual places and sessioning backcountry kickers. The film is thirty minutes long, the idea is to show the potential of our valleys without having to go to the other side of the world to ski, highlighting and interpreting in our own way the possibilities of urban features built for other things than skiing. We had a great response from this adventure, which was close to our hearts, I recommend readers to check it out!
Is it fair to say that Laurent Demartin and Nicolas Vuignier opened the way to international success in Switzerland or should we mention Mickael Descheneaux, the roots of freeski badboy?
Laurent and Nico Vuignier definitely put Switzerland at the forefront of the international scene in recent times through film and social networks. Their creativity, commitment and their craziness introduced them to a wider audience and they managed to attract the bigger production companies of the world so I was really inspired by them because I was younger. The guys from Crewstacez and Awone films were also a huge source of inspiration for me. These days the youngsters don't know who Mick Descheneaux was but back then he was killing it in the big contests of the time. He started the movement in a less publicized environment, more underground. For my part, it's Laurent and Nico who always pushed me to ride harder and think big.
"Buldoz Life" is about style and nonchalance in an organized group. Your films are always super offbeat and creative. Could you tell us about your team? How do you choose your spots?
We've known each other for a long time, we all come from different places, different worlds, skiing brought us together. We are a group of 8. We all got sick of competitions at the same time then after we talked a bit about it we bought our first camera, started filming and enjoyed shooting. We filmed in the street for the first time and that gave us a boost to always do better each day. We released our first film entitled "Saturne" in 2017 and now we produce a film every year that comes out in October, going around as many festivals as possible. We love walking around in summer looking for new spots. Overall there's a good vibe amongst Swiss riders, which allows us to share any good ideas we have to go and film in new spots. This year we went to Madrid on the spur of the moment to go and ski when they had historical snowfalls at the start of January. We drove for 16 hours to get there and spent 10 hours of it on Google Street View exploring the city's potential, writing down addresses and riding there, technology helps us so much these days. It was such an experience to manage to cross the border into Spain during the pandemic with everyone panicking because of the snow.
People couldn't believe it when they saw us skiing but it was a catastrophe for the country and the authorities had other problems to deal with although no one gave us any hassle. We are in the editing stage of the film right now so I don't want to say too much but I can't wait to show you all that…
You recently took first place in the Nendaz Freeride Backcountry Invitational and your run was solid! You are now going to be operating alongside some steep skiers and other mountain wolves at blackcrows. Does Chamonix make you want to ski the more committing faces and do more freeriding in the future or are you more looking at the streets of Cham at night?
I'm doing more and more steep skiing on fairly committing slopes and I'm loving it. I'm into freeriding but I do make a point of highlighting the playful side of skiing, I'd always be looking at doing corked 3s off cliffs, butters on the transitions and finding more fun, unusual lines. I love the idea of joining the blackcrows team to continue to enrich my technique, my alpine approach and learn things in the mountains. I've especially appreciated Flo Bastien welcoming me into the team so I can't wait to meet everyone and ride with them. I've been talking to Julien Lange who is a big backcountry skier and friend of mine. We've already got an idea to go and shoot in Tignes at his place next year so there are some good projects in the pipeline.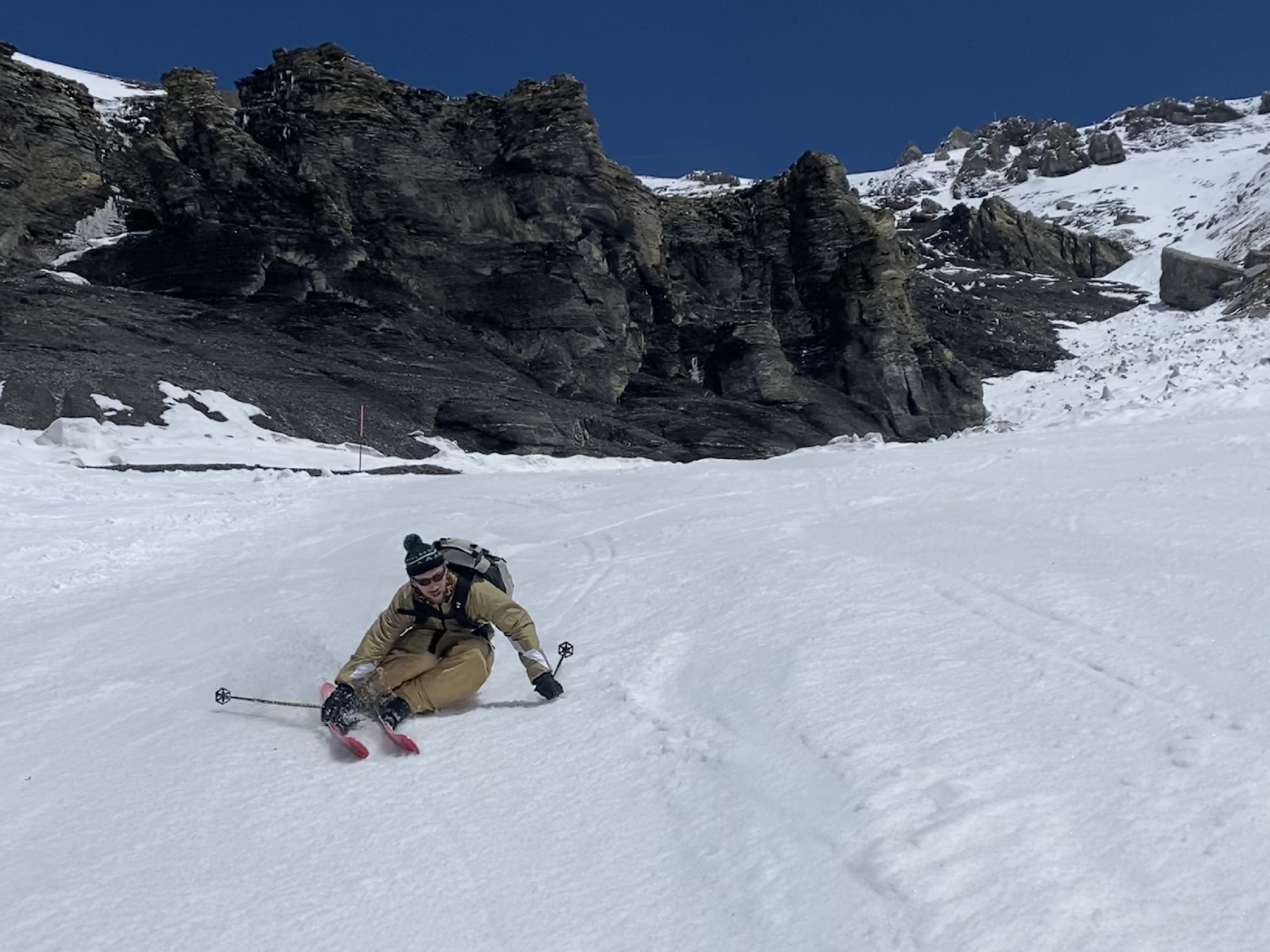 How do you see the future panning out?
I'll always keep one foot in skiing even if I wander off at some point in my life. I really want to make sure the flame of freeskiing culture in Switzerland keeps burning and to give some of myself to the association that brought me to where I am today. Coaching the youngsters of Geneva and giving them their chance to succeed in skiing would make me really proud of my career, a way for me to complete the cycle with Geneva's ALSF association that watched me grow up. We'll see where my ski tips take me.
A conversation made by Maxence Gallot