Originally from Vermont, Bernard "Bernie" Rosow is one of those mountain desperados with the kind of thirst that can only be quenched by a blanket of crystals resting on an inclined surface. Restless and unable to sit still and work if the conditions are good, he has found some stability by becoming a groomer (Snow Cat) operator in Mammoth, California. Having this moonlit job means he has all day free and to stay in step with his life principle- skiing.
The birth of a passion
Bernard grew up in the small town of Williamsville in southern Vermont. His parents were into cross country skiing so he was standing on skis at just 2 years old and discovered alpine skiing at junior school. "Maple Valley was just 5 minutes from my house open at night so my parents would drop me off after school and let me ski till my bed time.  I remember doing my homework in the ski lodge sometimes."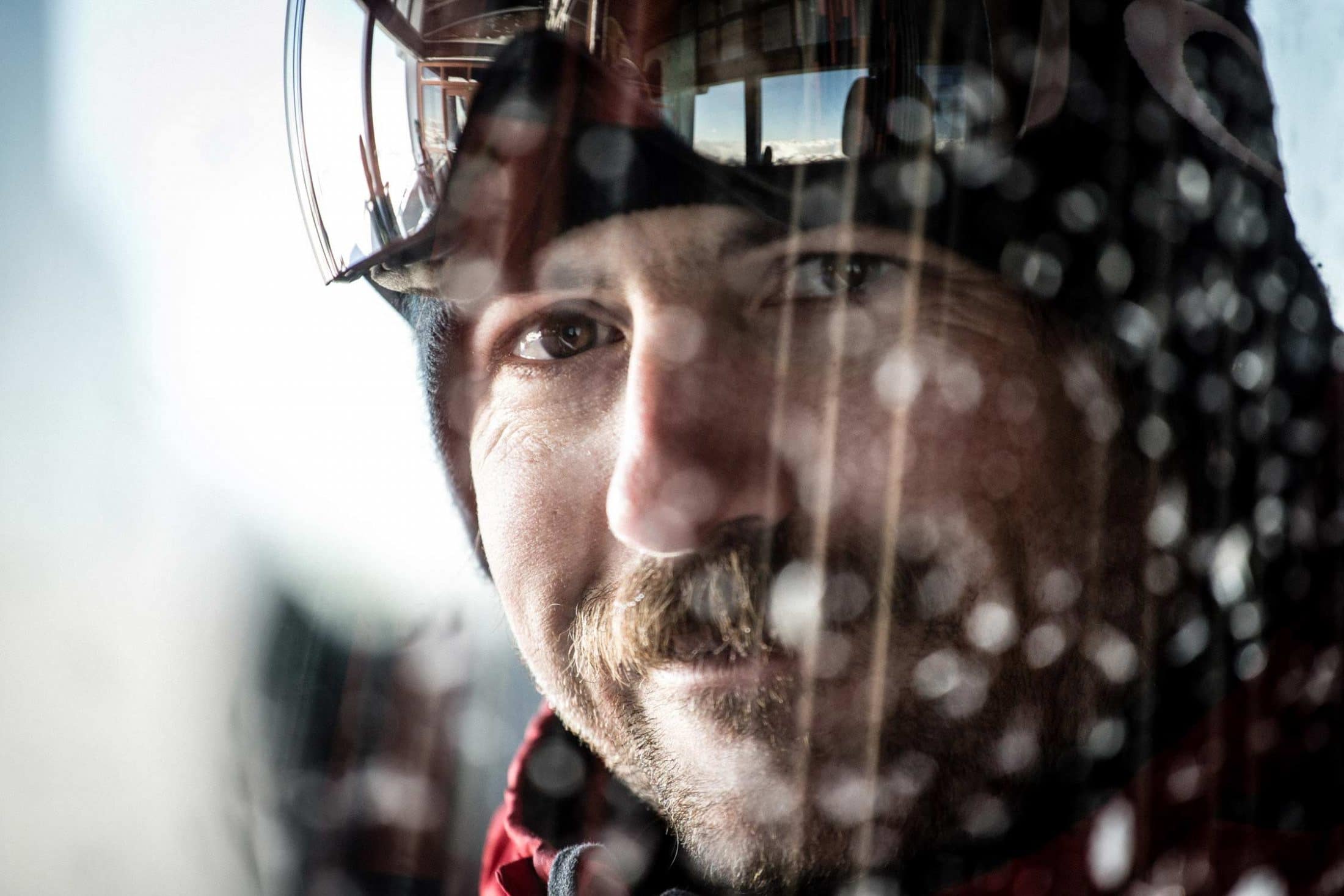 As an energetic youngster, his passion for speed and jumping around quickly attracted the wrath of the authorities. To channel his energy, his father decided to get him involved in a Nordic jumping program. "I competed in nordic combined till I was around 13 years old.  I was always involved in our local alpine racing team so for a few years I would go to nordic practice after school, then jumping practice, and then alpine practice.  All three in one day a few days a week.  I used to get home from school on the days that I didn't have team practice and ski in the woods on the hill behind my house.  Or go to a field down the road and build jumps."
It wasn't until the final year of high school that things really sped up. While on a school trip to Stratton Mountain (the first resort to allow snowboarding, ed), he met photographer Jeff Winterton and began shooting with him. "He asked me what I was going to do after high school and I told him that I wanted to move to Alta, Utah.  It just so happened that he had worked at the Alta Lodge for years so he called them up and got me a job.  The November after graduating I drove out to Alta and started my life as a ski bum.  That was 1999."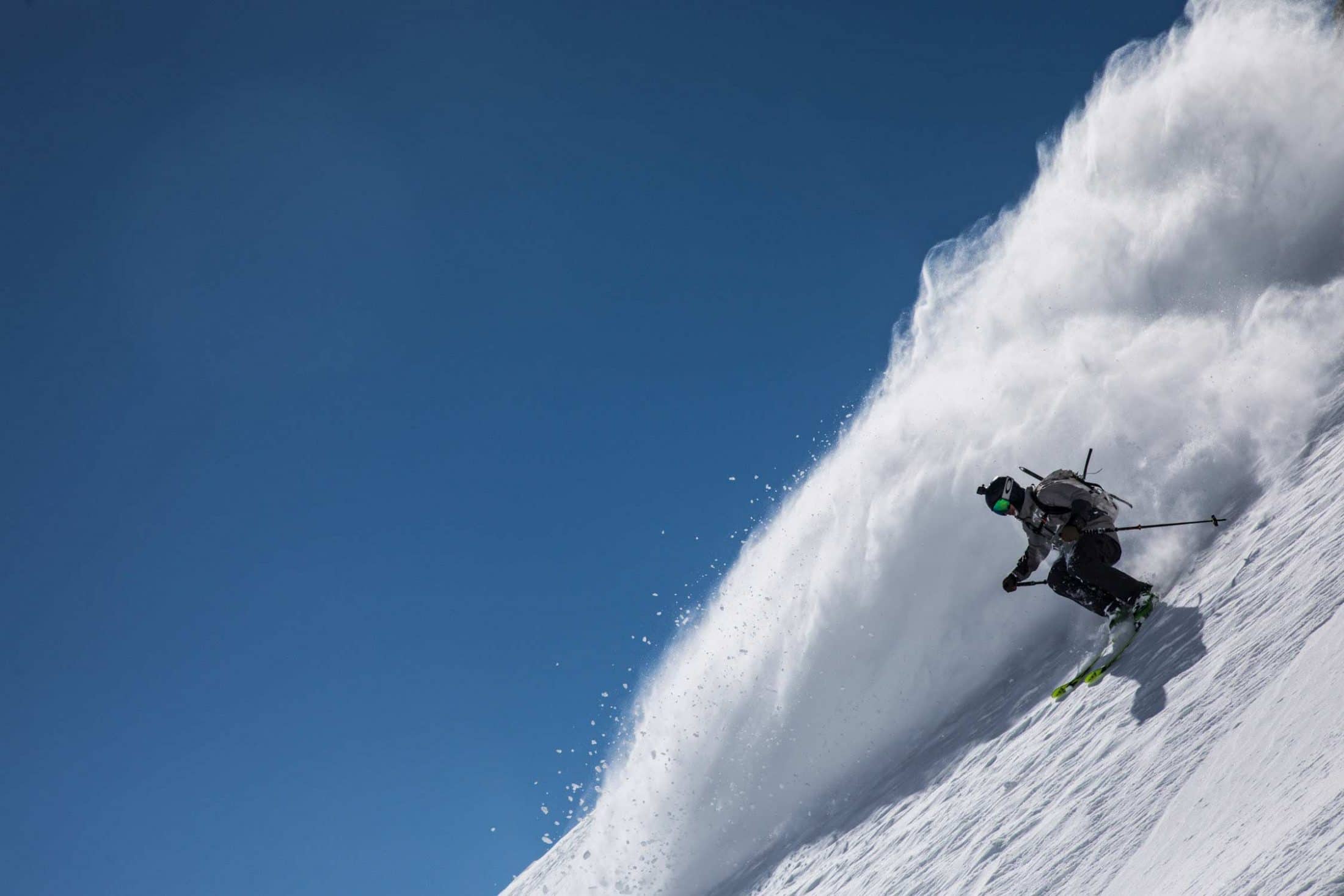 Skiing above anything else…
When you aren't well-off, the life of a ski bum requires you to work, a constraint that Bernie had not quite got the measure of. Unable to stay away when the conditions were good, he lost most of his jobs.
"I was a bit of a punk. I got fired from every lodge in Alta within two seasons and decided that Mammoth was the place to be."
Once in Mammoth, California, he slept on his friend's couch and was looking for night jobs when his friend's boyfriend suggested applying for a job as a snow cat operator. "I figured there was no way in hell they would let me run an expensive piece of equipment but I filled out the application and went to the job fair anyway.  I explained to the grooming manager at the job fair that I was a diehard skier and needed to work nights and they hired me on the spot.  No experience necessary."
Thanks to the new job, Bernie not only found a solution for skiing as much as he wanted but it also opened up new horizons to him. That's how he came to spend a season as a groomer operator in Whakapapa in New Zealand and four seasons in the resort of Thredbow in New South Wales, Australia. These would prove to be rich experiences that opened up new mountains, allowing him to continue his life as a ski bum. While his time in New Zealand was cut short by a bad season, he came back from Australia with great memories. "I went to Oz at first for the high pay, not expecting much from the skiing but fell in love with it after my first season.  Oz has trees.  That's a big deal for storm skiing.  Also Oz is not as flat as you might think.  Thredbo has some amazing runs and is around 2000' vertical top to bottom.  They can get really good snow there and quite a lot some years.  When it's not snowing the ski area has some of the best natural jumps I've ever seen.  I had a blast living and skiing there.  The down side is that it can rain a bit."
"Usually we would end up better off afterwards, but it can be very hard on your mental stability when you're trying to groom a resort that is turning to mud."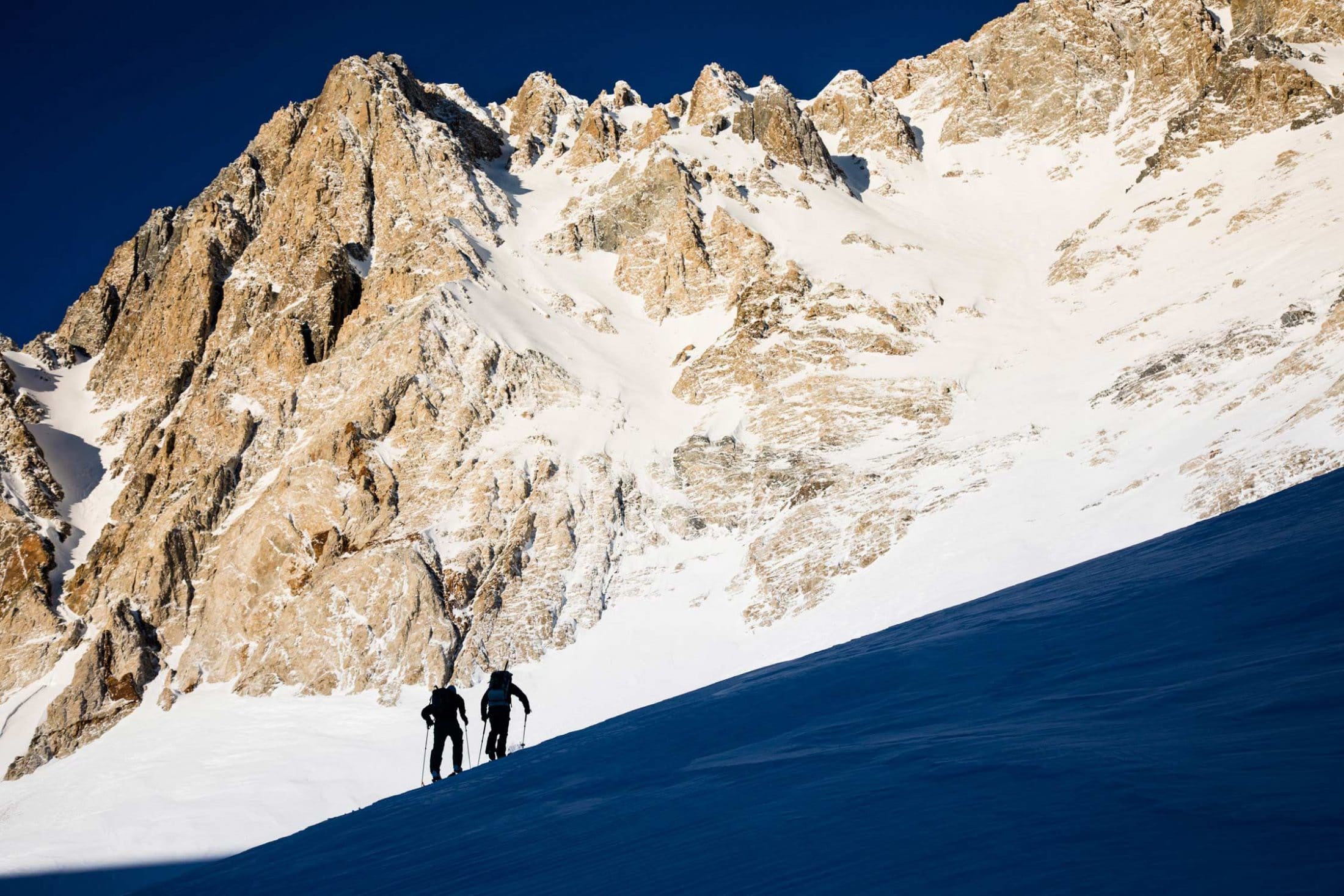 … with no exceptions.
When you have dedicated your life to skiing, the best way is to be able to live from sponsors. But to carve out this existence you need results, or need luck or some kind of commercial flair, or all three. Despite some good results in freestyle competitions, fourth in the Aspen open and sixth in Vermont in 2006, Bernie didn't capitalize on his exploits. As for freeride, the competition pathway is even more uncertain. I've done a couple free ride contests but I've never had the time or money to pursue it seriously. It seems like you need to do a bunch of contests so people start to recognize your name and judge you well.  It's really expensive to travel around to enough events to qualify for the tour."
Now liberated from all constraints but without any sponsorship budget, Bernie lives skiing like he understands it, in total freedom. "I've been getting free gear for over 10 years but have never been paid by a sponsor."
"I'd rather spend my own money skiing good snow than chasing a competition scene."
"It's not that I wouldn't like to get paid to ski around the world, it just hasn't been an option to me.  I'd love to be a paid professional but I couldn't afford to compete enough to build up a name for myself.  Being tied down to sponsors and going on rad trips all the time sounds great to me right now.  Traveling is the one thing I don't get to do enough of with my work.  With or without sponsors I'm going to go and ski every day no matter what."
"It's not about getting paid to do it, it's about my life and what I love to do." 
"I'm always going to put 100% into it.  I'm just stoked these days to be getting the gear I want to be on."
With equipment support from Oakley and Black Crows, Bernie is stoked. In any case, he doesn't have the time to spend on anything else. I get off work at 12:30 at night and try to be in bed at 1am.  Usually I'm up at 7am getting ready to go ski something.  This winter has been a record snow year so more often than not I'm loading up the sled into my truck and packing gear for a long day.  If the hill is good I'll ride the lifts till it's skied out then jump on the sled and head out into the backcountry.  (That's actually what I did today.)  If the hill has been skied I'm usually up early getting ready to go hike somewhere.  With a lot of snow at lower elevations this winter I've been using my sled to get as far back as I legally can before hiking.  It can cut off some very long approaches.  Some days I'll meet up with the crew here and drive north 1.5 hours to Sonora where we can sled access a lot of great terrain."
His link to Black Crows first came about when he noticed a pair of Corvus on his buddy Christian Pondella's feet (the American photographer he's been shooting with for 10 years getting him spots in Powder magazine but even that was not enough to open the door to financial sponsorship). Then when he met Chris Booth while in Australia, their subsequent friendship facilitated contact with the company. "A couple years ago I traveled through Europe in the spring and visited Chris in Chamonix.  There wasn't any skiing but I was able to check out the Black Crows head office and see the line up of skis and clothes.  I was riding for Nordica at the time and liked the skis I was on so I wasn't ready to switch it up yet.  This winter after Nordica changed their lineup I wasn't to happy with the skis so I called Boothy up and begged him to set me up with some gear."
So it's been one year since Bernie joined the squadron, becoming one of the most prolific purveyors of videos on Instagram – it's always good to have a friend working for GoPro. Bernie has created a bit of a buzz around himself through his online visibility with few skiers as onto it as him. "Two years ago when video started becoming popular on Instagram I decided that I would try to post whatever I ski every day. It's easy because I don't have to deal with a filmer. I can just put a Gopro on my helmet and ski around.  No sitting and waiting.  Videos started out being 20 seconds long so I figured it would be easy to have 20 seconds of watchable footage at the end of the day. Now that Instagram has switched to 60 second videos it allows me to put more into my edits every day.  I never want to film the same thing twice unless I ski it better or different the second time.  It's fun to try to find something new every day."