July 3rd will mark the return of the blackcrows ski sauvage tour in New Zealand. The opportunity to look back on the 2020 edition of the tour: a memorable vintage of fierce skiing in the colors of the squadron with untamable kiwis filled with good vibes, bad snow, and the indescribable joy of skiing it to celebrate the love of winter in the land of the long white cloud.
From the shadows, Le Commandant speaks.
"Here's your beer. Time for business.
Ski Sauvage – KiwiCrows style."
Hey google, define sauvage real quick:
Wild. Feral. Untamed. Uncivilized. Shy. Brute. Savage. Heathen. Unfeeling.
And with that, our instructions were clear. The road map lay before us. This was to be a demo tour unlike any other.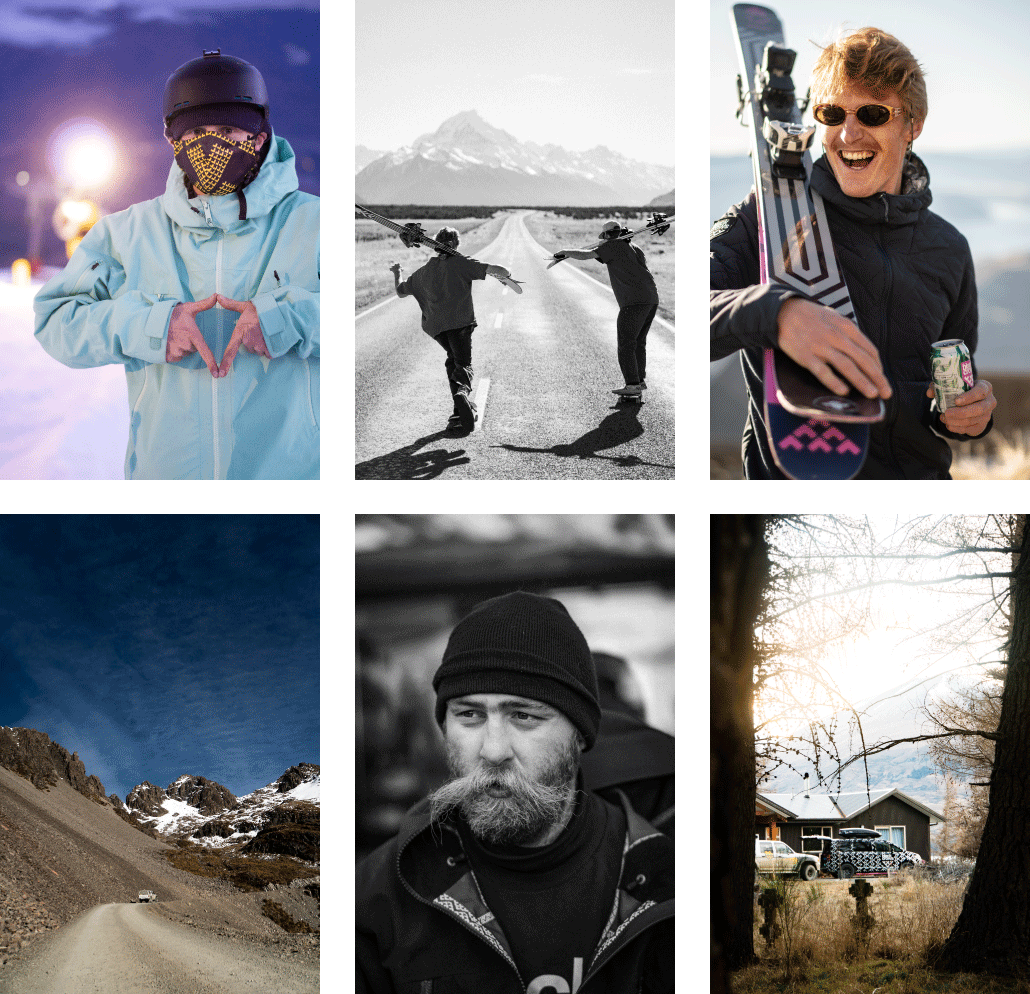 We penciled the route and sent out the news.  Treble Cone, The Remarkables, Ohau, Mt Olympus, Cardrona, Coronet Peak, Porter Heights, Craigieburn, Mt Hutt, Temple Basin. Mountains of legend, both steeped in history and terrain.
This was to be an epic showcase of New Zealand's unique – and utterly Sauvage – brand of winter. One where skiing waist-deep powder is celebrated with the same enthusiasm as chalky wind buff, ponding slush, or straight dirt. An island defined by glorious winter on the tops, and year-round spring in the valleys. A rock climb on the summit, ski to your wing, fly to the bike park, ride to the skate park, skate to the pub, and kayak home kinda place. A true multi-sporters paradise.
The truck was loaded, the cameras charged, and couches booked.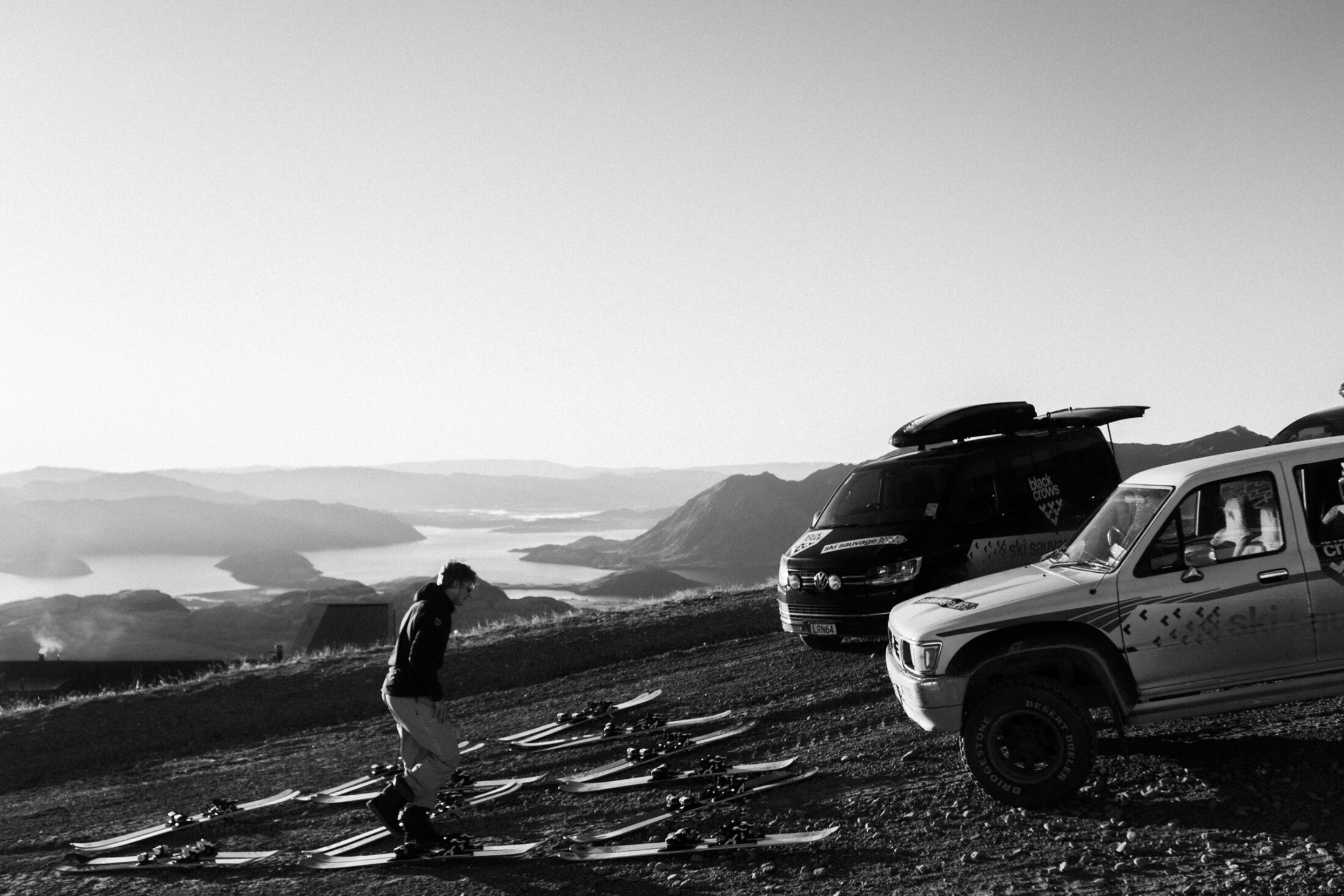 I'll save you from a day-by-day report of the tour and instead focus on a few places and moments that I feel embody the spirit of the crows. Moments of beauty, challenge, and overcoming.
First up, Treble Cone. The spiritual home of the KiwiCrows. With its unrivaled playful terrain, sustained steeps, natural halfpipes, and iconic chutes, TC is responsible for generations of world-leading Kiwi freeriders. With a murder of twelve, three weeks without snow, and sustained warm temperatures, it's safe to say that conditions were absolutely prime. Confused? Well, while TC is truly unrivaled in hype on a powder day, everybody knows that tussock skiing is the true demonstration of mastery in these parts. Full speed ahead, skis together, lean back, and no matter what comes towards you – never, ever pizza.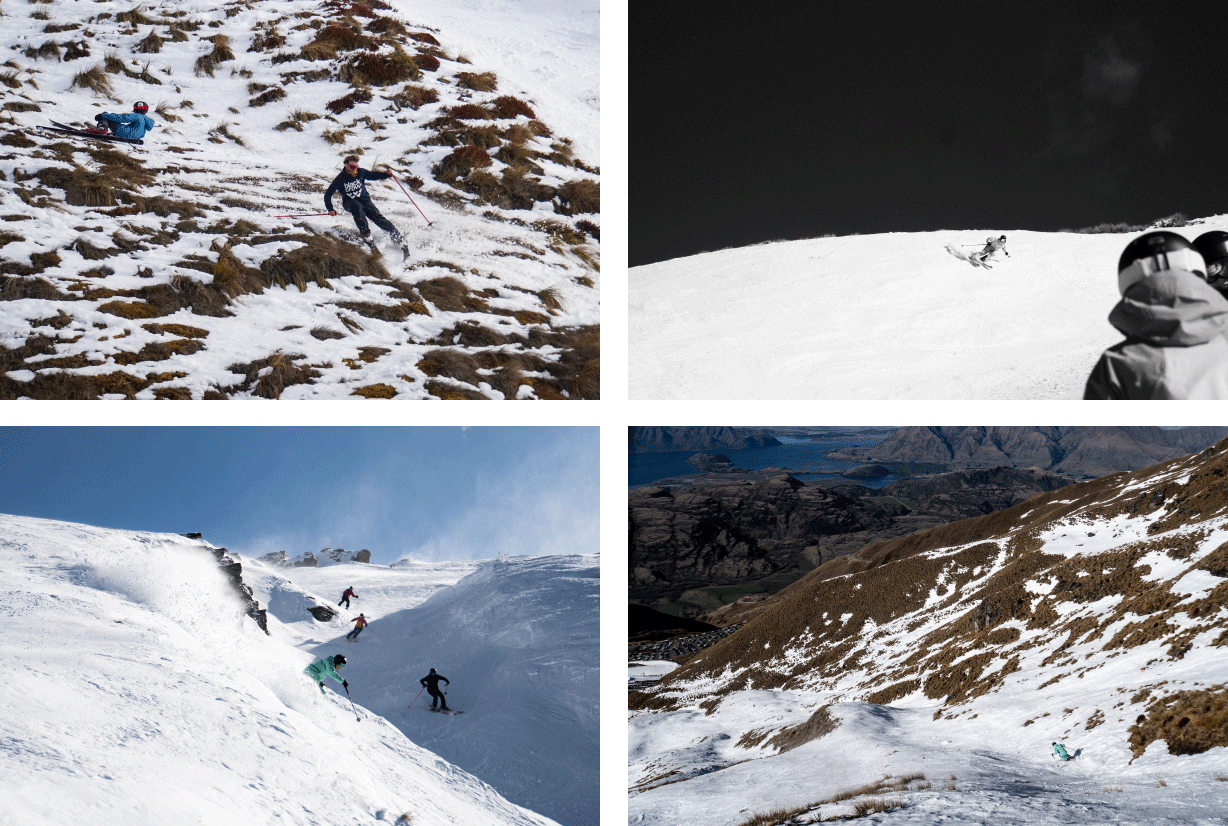 Next up, The Remarkables. Aptly named. Another stacked squadron, another beautiful day. Plus, with the hard-charging Dawson grommets leading the way, we were in for an absolute belter. Skis on the shoulder. Step, step, step. Suddenly the ridge arrives, and the Alta Chutes lie before us – home for the Freeride World Qualifier 4* Competition. The groms lead the way, ripping the venue to shreds with chalky clouds lingering behind. Tom Caulton cruises down, scoping the bigger features in preparation to take out the big show in a few weeks' time.

Sam Stewart is left on the top. He's never skied this face before, but I've been riding with him for a few years and he's solid on the planks. Plus, I've put him on Atris 190's standing a solid foot taller than him. "Oi, go hit pipeline. It's just a tight chute with a quick exit. She'll be right." What he doesn't know, is that by quick exit I'm referring to the compulsory 20 footer about halfway down. I've never led him too far astray, so he trusts me and clips in. I park up across the valley with the camera, ready to capture his inevitable success (or otherwise). Either way – I'm in for a great show.
He drops in quick as a flash and successfully navigates the shark-infested waters to find the entry. No small feat, halfway there. Sam dives straight into the chute and with three quick turns, he's making light work of the crud beneath his feet. He looks down the line, and I swear I hear him laugh in disbelief that I've stitched him up again. But his feet know what to do, and his body backs them up. Point it, pre-ollie, spread the wings, stomp, hold on. Screaming out onto the frozen lake at a million miles an hour, uncontrollable joy takes over and he turns back to savor the moment. Life is good.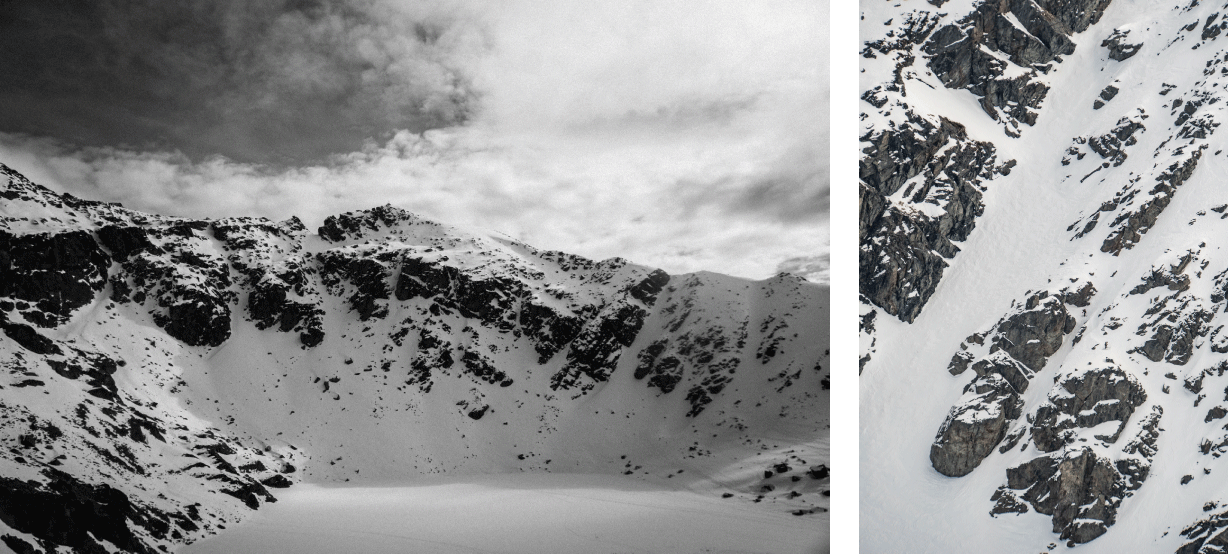 A week later, and with a hearty rent-a-crowd of friends and family, we set off for Ohau Snow Fields. Still in the midst of the August drought, conditions were getting seriously grim across the ranges. Ohau itself is a stunning wee basin high above the lake, a base for the US Ski Race Team for offseason training, and one of my many homes. It is renowned for its backcountry access, with the absolutely phenomenal terrain of the Barrier Range accessible in all directions. With the drought in mind and a somewhat scarce snowpack, we reached for the Justis & Vertis. Hips dragging. Trenches in wakes. Grins on faces. Jack Paterson (JP) revives le mono (s'il te plait faire un mono, je t'en supplie). JP gets scared.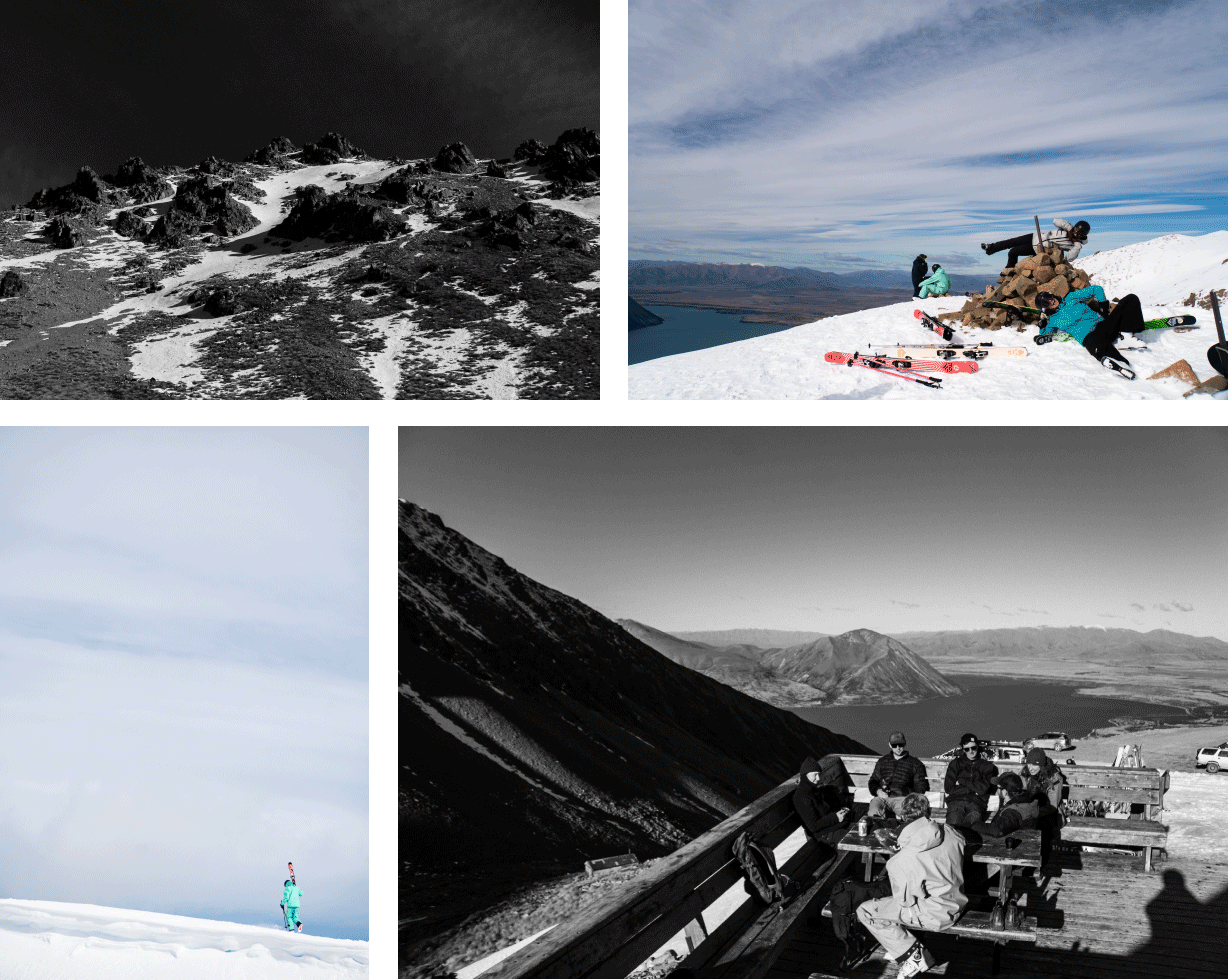 With our somewhat temperate climate, the snowline tends to sit high above the valley floor, resulting in snaking gravel roads traversing the mountainside for tens of kilometers to access the base area. A friend once remarked, "I just spent nine months living in and exploring the backroads of the Himalaya. Ohau's worse." Sure, he was exaggerating a little, but the sentiment holds some truth. Our access roads are definitely something unique, and to guarantee success, you will require 4×4, high clearance, and tire chains. Roads get especially spicy once you start exploring the club fields of Canterbury and Otago. Here, the only maintenance vehicles are bulldozers of a similar vintage to the Mona Lisa, and snow is cleared once the operator has had his fix of face shots. The real trick? Head up before the storm and get snowed in. You really wanted to go to work… it's such a shame that you're stuck up here for 5 days with your own personal hut and a mountain to yourself, isn't it?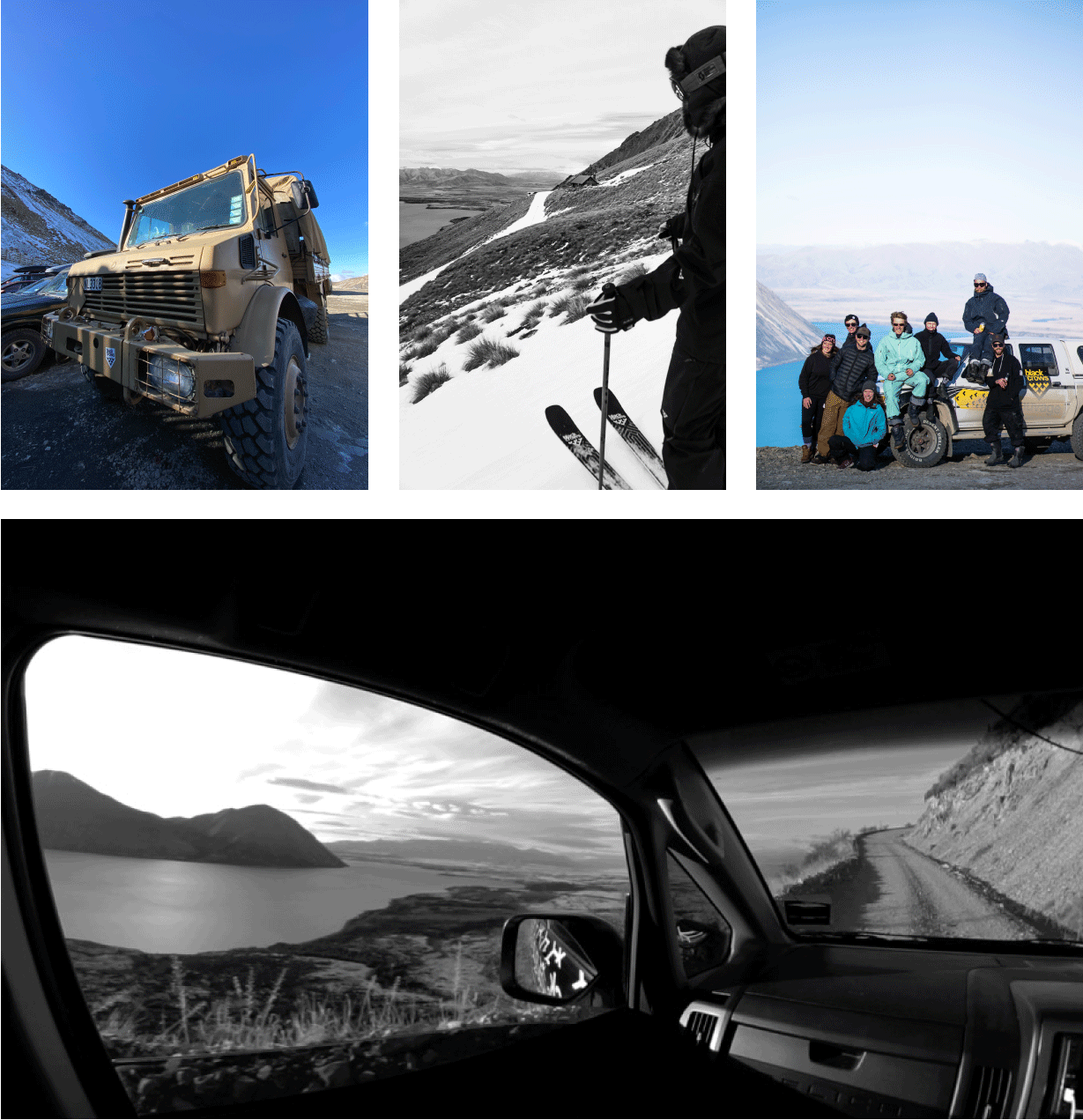 Oh yeah – This is New Zealand. Things rarely, if ever, go to plan. And if trying to hold a nationwide ski tour in a record-low snow year wasn't challenging enough, there was that whole other thing happening too. The Canterbury fields have drawn the short straw and only two ski areas have even managed to open, one of which was resembling the ski slopes of Dubai. We'll come back for you next year – Craigieburn, Temple Basin, and Mt Olympus. You're always worth the wait.

With a quick pit-stop to lap some legitimately gorgeous slush groomers at Porter Heights, we returned to the Southern Lakes and finished the tour with a rowdy evening of night skiing at Coronet Peak. Rat packs, side hits, backflips, snake lines, live music, and car park parties are inevitably a good time. Just keep an eye out for the mystery moguls between the lights… they'll get ya.

With that, Ski Sauvage was over for the winter. The snow returned, and September turned it on with enough powder to make up for whole winters gone by. Closing dates were extended, glaciers filled in, the backcountry stabilized, and peaks were bagged. Eventually, summer came, skis were racked and replaced with ropes, kayaks, and bikes. Life goes on. As a wise man once said, "If I just sit here in the sun and surf for long enough, it'll be time to ski again. How good is that!".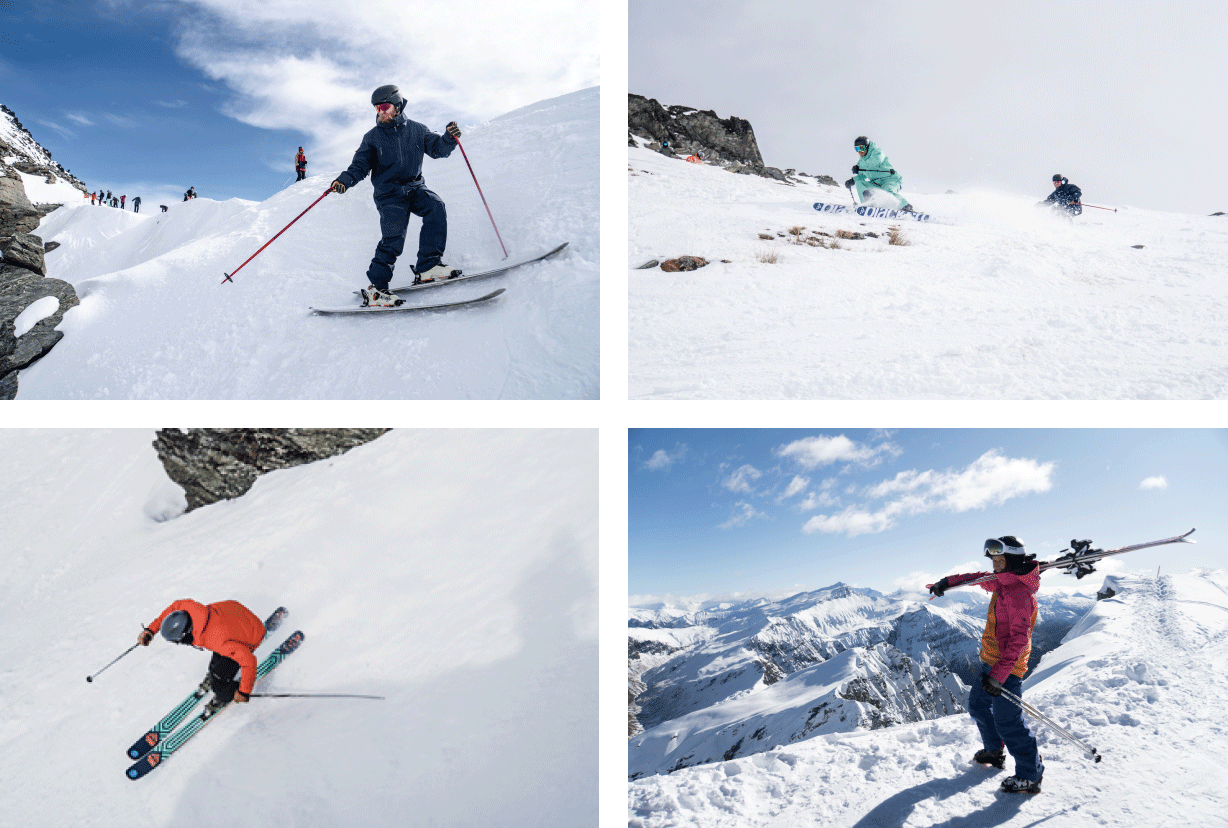 Here's to a year of the unexpected. A year of changes and challenges. A year of friendships, freedom, beauty, and fun.
A huge thanks to everybody who supported, participated, and helped out in the grand tour, especially Neil Stichbury, Tony Mann, and Holly Ross. Also huge shoutout to the legends at b.effect brewing for keeping us all hydrated <3
2021, let's do it all again.
Find all the stops of blackcrows ski sauvage NZ in our Facebook events.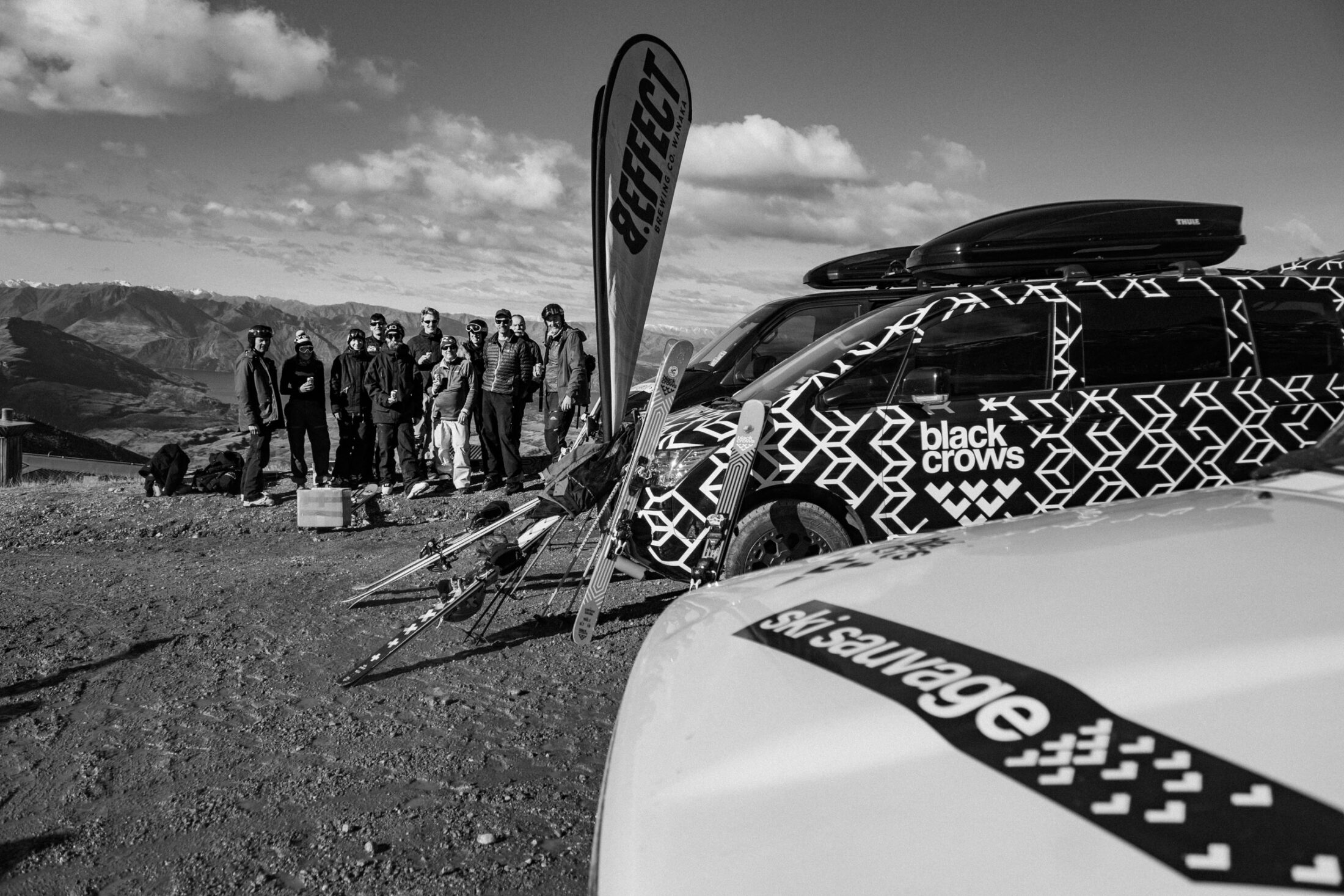 SKI SAUVAGE 2021 TOUR DATES:
Get ready to carve it up, and send it like never before.
All dates and locations are as follows (subject to changes due to weather):
Saturday, July 3rd: The Remarkables
Sunday, July 4th: Treble Cone
Monday, July 5th: Cardrona – Sauvage Birdie (female only)
Saturday, July 10th: Ohau
Sunday, July 11th: Porters
Tuesday, July 13th: Mt Hutt
Wednesday, July 14th: Mt Hutt – Sauvage Birdie (female only)
Thursday, July 15th: Olympus
Saturday, July 17th: Turoa
Sunday, July 18th: Whakapapa
Tuesday, July 20th: Turoa
Friday, July 23rd: Craigieburn
Saturday, July 24th: Mt Cheeseman
Sunday, July 25th: Ohau
Wednesday, July 28th: Coronet Peak – Sauvage Birdie (female only)
Wednesday, July 28th: Coronet Peak – Night Ski
Saturday, July 30th: The Remarkables
Sunday, August 1st: Treble Cone