Mike Henitiuk and his friends have been traveling for the "Seeking Nirvana" series over the last 5 years. But Nirvana isn't necessarily the location, but the people you are with and the experience shared. Here they go on a "canvas oasis" mission, setting camp with style in the heart of British Columbia.
blackcrows : Can you describe the crew? How did you know each other? how did you decide on this trip?
Mike Henitiuk : The crew was myself, Riley Leboe and seeking nirvana Filmer Taylor Loughran. We had fellow skiers Josh Bibby + Matt Margetts join us for a handful of days also. We all basically grew up skiing together and came into the freeskiing pro scene at similar times. We've become best friends and enjoy working together on these projects as well just skiing/life in general. We purchased the tent a few years ago and haven't been waiting to set up.
Who did the (impressively husky) VoiceOver?
Colby West has done all the voice over for us with Seeking Nirvana. The writing has been split between Riley, Joe and my dad over the series.
This place looks like paradise! How did you chose the spot? You acknowledge right from the start that it is on a «natives» territory…
I had spotted the area from a distance on another film project early in the season. So Riley and I went to scope it out and it checked all the boxes for us. So we took a few days and hauled the tent, along with all the supplies to last a few weeks out in the woods. Nearly all of B.C. is situated on unceded First Nation territory, including this zone. The Lil'wat + St'at'imc nations have held and continue to hold relations to this unceded territory since time immemorial—we are settlers to this area.
What about the fireworks?
The fireworks is a tradition we've started as we are usually on a film trip during my birthday. Who doesn't like to go for some night laps and light up the sky with fireworks?
How about pow surf?
Pow surfing has become my favourite act of sliding on snow. Its such a pure experience being unattached to your board gliding through the snow. Ideal conditions for powsurf are low angle deep pow which is a great compromise to the terrain we like to ski.
How long did you spend there? What are your best/worst memories?
We had the tent set up for just over a month. In-between film shoots I spent a couple days in the tent with my girlfriend Jessy. One of the main reasons for setting the tent up was to share the experience with friends, so having her up there was special. Worst memories might have been the pack out day. We partied hard the night before to celebrate our successful camp. The weather had warmed and snow turned to rain. Which melted out the road and made for some difficult trips with overloaded toboggans and wet gear. But looking back its hard to even think of a bad memory from camp. You need to experience some struggle and hardship to truly enjoy something. Even when 90% of those memories were pure joy.
Your setup?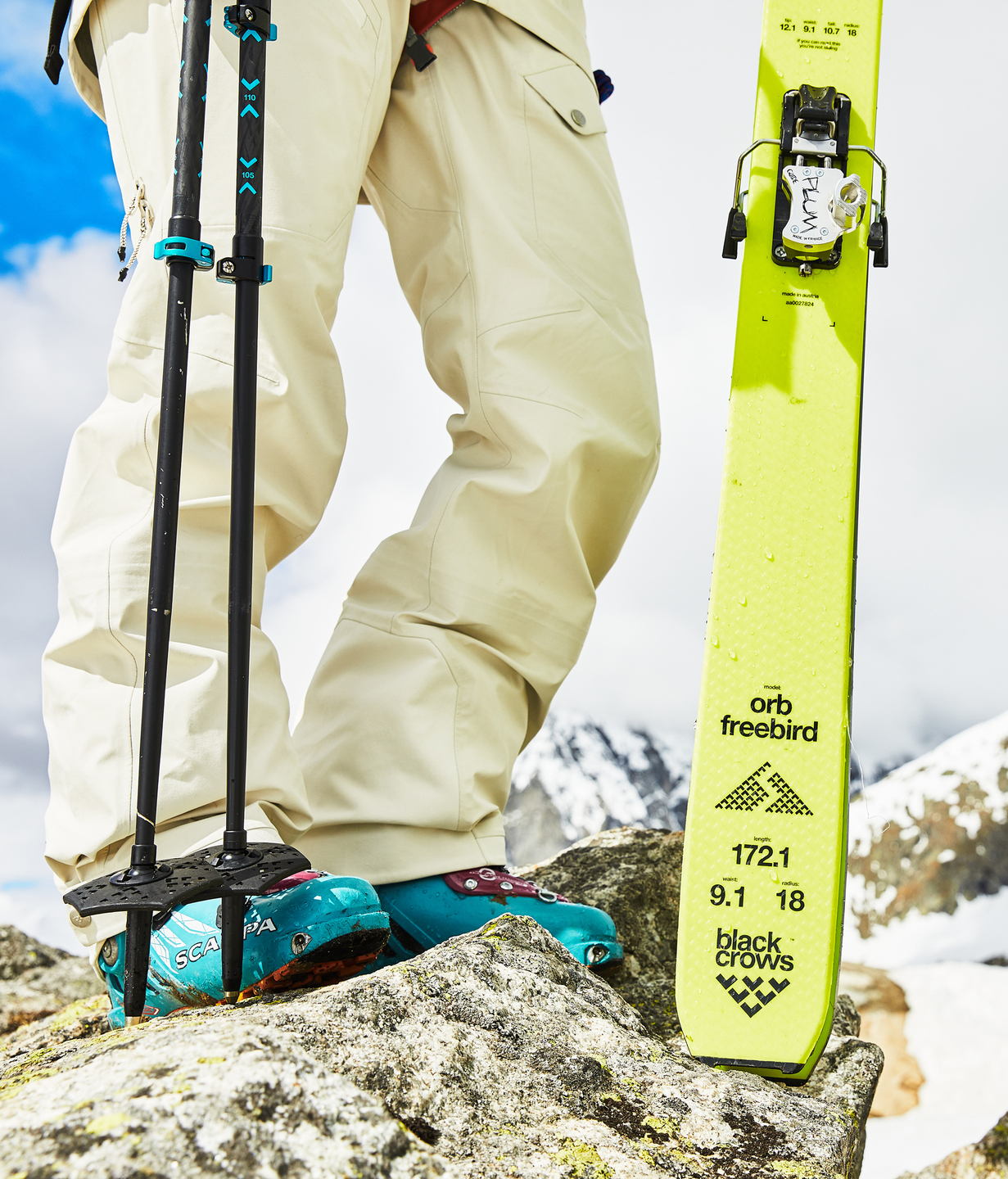 interview made by Mathieu Ros