Created in 1979 by designer Peter Saville, the design that graces the sleeve of the iconic Unknown Pleasures album by Joy Division was originally a reference to the first pulsar beams detected in 1967.
Over the years it has been applied and used in many different forms (watches, tattoos, fashion wear), as the great Peter Saville himself tells us in this video.
The "Crow Division" Black Crows T-shirt designed by Yorgo Tloupas in 2009, is a version particularly close to the heart of music-loving skiers, featuring intricate chevrons to reproduce the culminating points of the Chamonix Valley. On its 15th anniversary re-release, we have asked our wizard Yorgo to reveal some of the secrets behind his piece.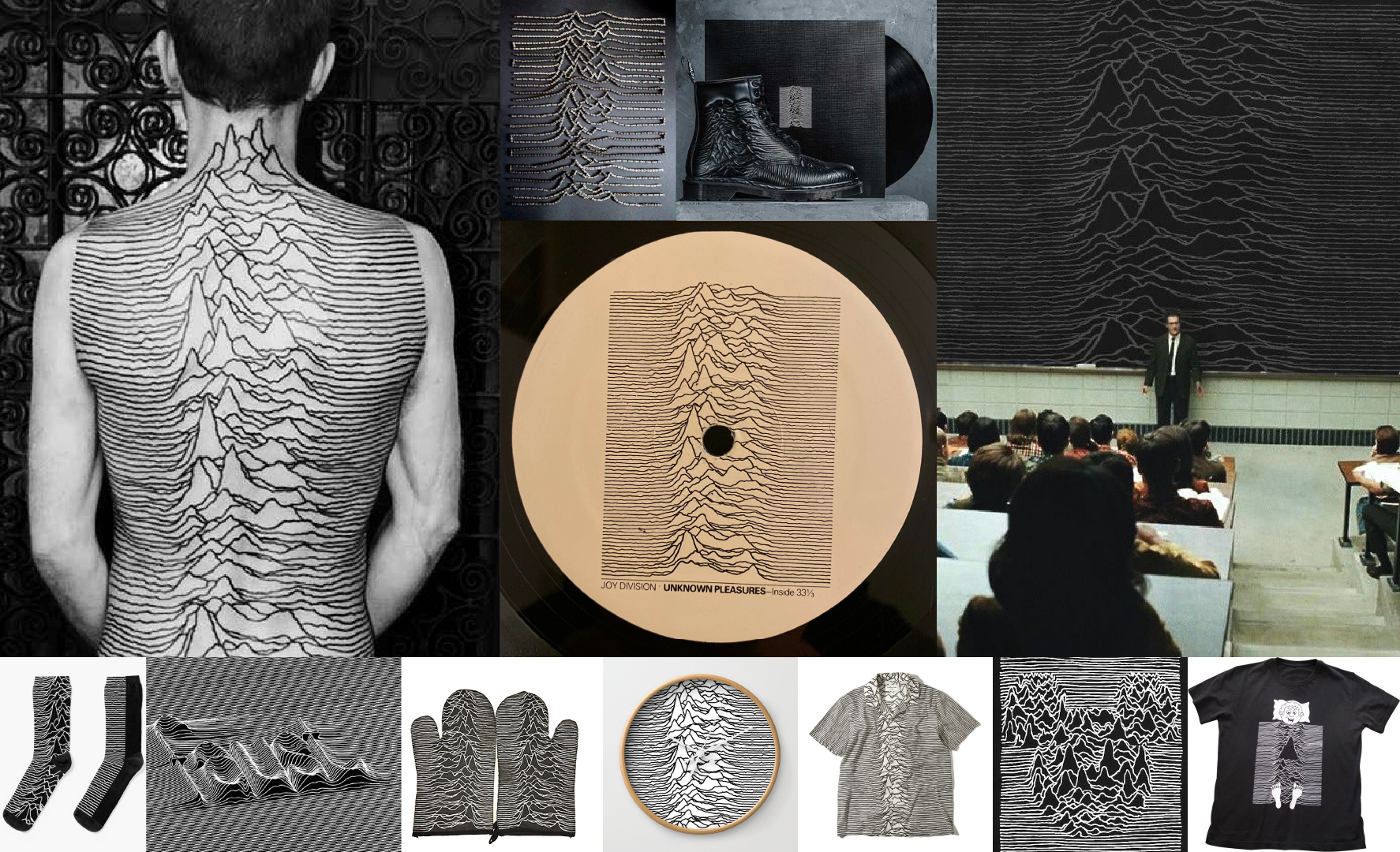 Where did the idea of designing a new avatar for this iconic cover come from?
It's a classic of design and music, two very important, if not crucial, elements for Black Crows. It's been tapped hundreds of times and for me it was a style exercise, I said to myself "everyone else has done it, we're going to do it as well". I even wrote an article in Inrocks about it. This interpretation is a kind of play on culture, a joke about the clichés of urban fashion. It's more of a subversion than a copy, I would never copy the work of another designer but in this case even Peter Saville had already copied it from a scientific journal.
In the same vein, we also released a "Pink Floyd" piece inspired by the album cover of Dark Side of the Moon which we'll talk about some other time…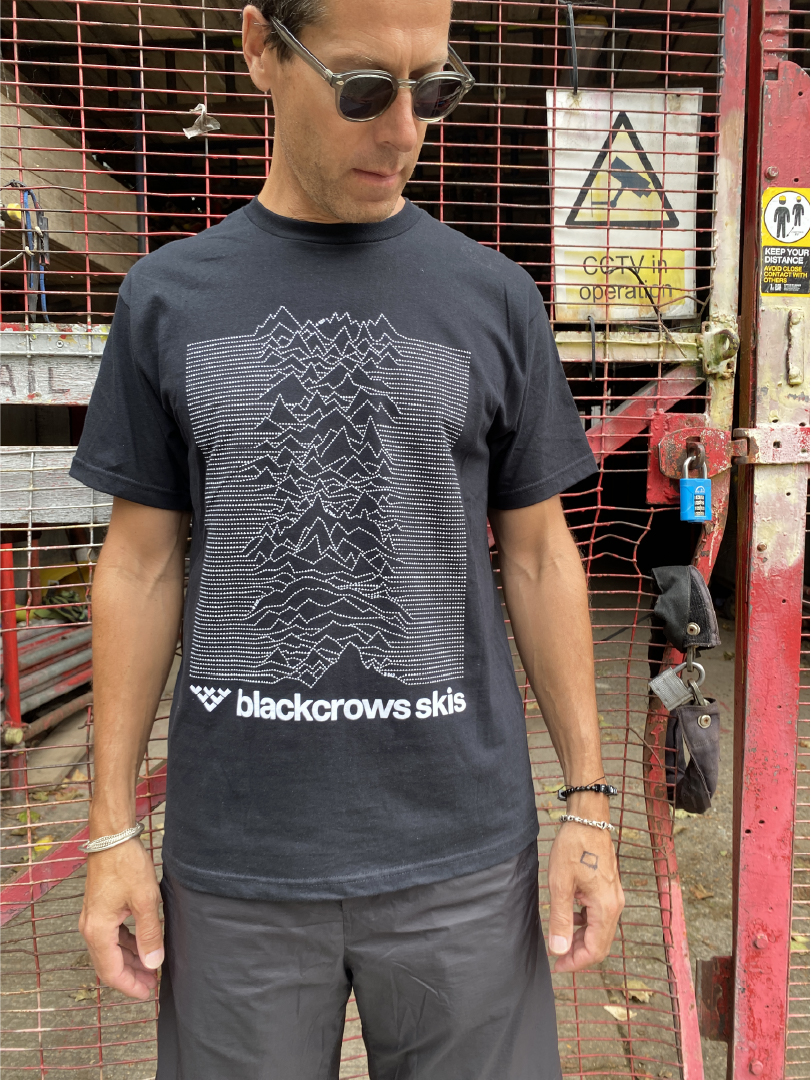 Are there some secrets hidden in the design?
Of course, you can find the Black Crows chevrons in there, each line is actually composed of dozens of mini chevrons. Then there are 4 outlines of the iconic summits of Chamonix: the Aiguille Verte 4122m from top to bottom, Les Drus 3754m, Mont Blanc 4810m and the Aiguille du Midi 3842m. We put on the altitudes because this design is really like a raised-relief map.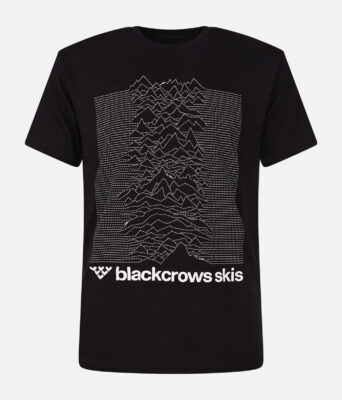 Is it an identical reproduction or did you update it a bit?
The first edition of this T-shirt came out in 2010 I think, it was the first T-shirt from the brand that didn't have "Black Crows" written in big text on it.
For this update 10 years later, we have made a couple of minor adjustments, the fans can compare…
On sale exclusively from our online shop with fast, careful delivery in limited edition, re-release is unlikely and not guaranteed.