Anticipating the last sleep of the great chef Paul Bocuse, Felix went to explore Lyon with the appetite of an ogre, then, looking for Truth, he headed toward the city of light. But all that happened before the arrival of the big white, before Chamonix got buried under tons of snow, before Felix could set his big existential and culinary questions free, instead compressing his horizons on a pair of ski tips popping out of the snowflakes.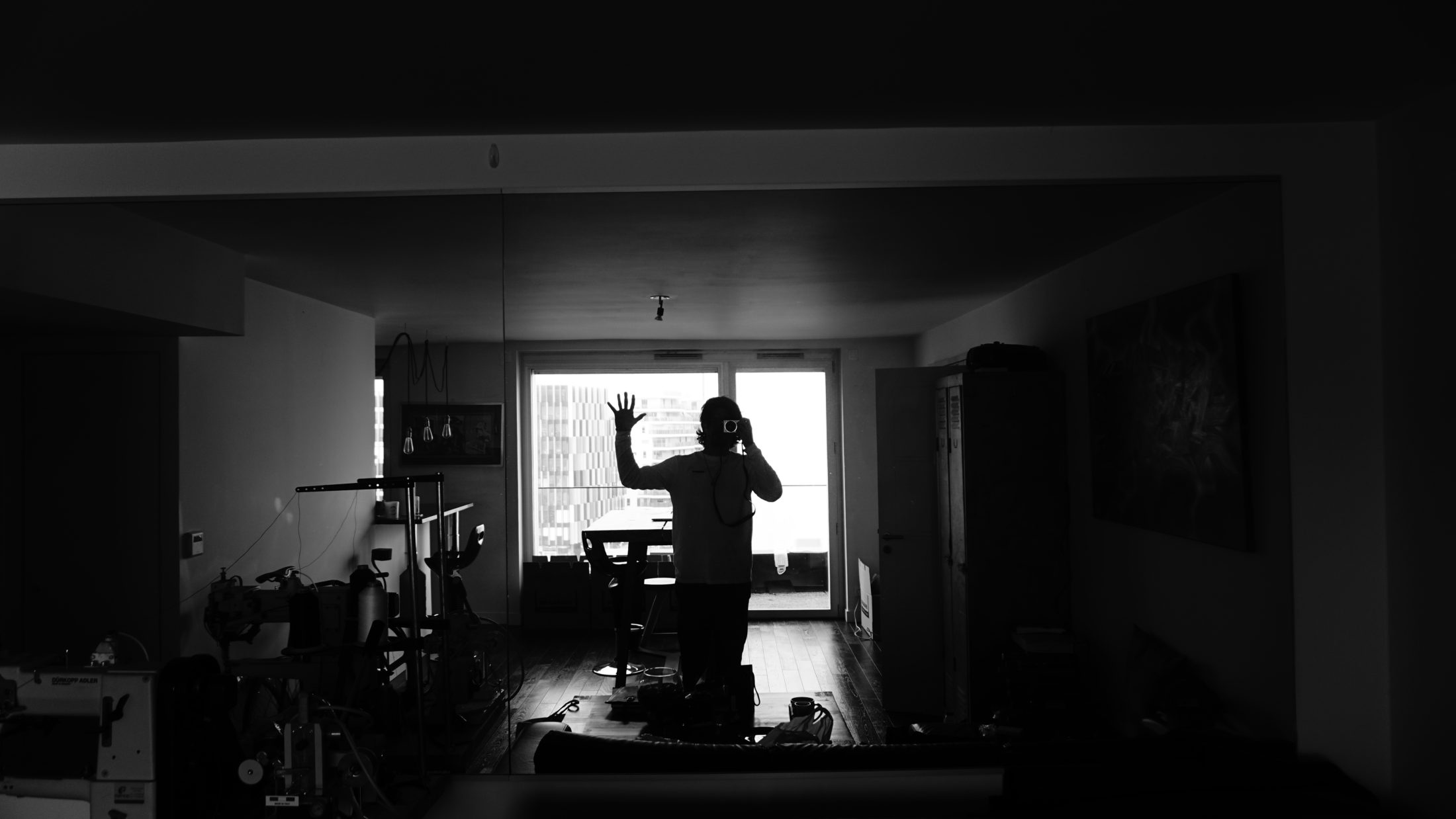 15 November
Woke up at 05:00.
Made coffee in the aluminum-stovetop-thing that belongs to my roommate (I just became aware that I yesterday ran out of coffee filters).
I sat and let wakeness creep in by the breakfast table a bit too long.
I had to sort of pack my backpack and eat breakfast at the same time.
Note to self for the next trip:
Pack your bag the night before the trip, even if you feel like it is a super easy task since you don't really need to pack much (an interesting contrast to packing for a ski-touring mission, or an over-night stay in a refuge, where everything in the bag sort of matters…)
It was stressy when I locked the door and went to Cham Sud at 06:40. I really wanted to take the garbage out with me.
I arrived at a dirty and generally uncomfortable Lyon Perrache, left it as fast as I could. I remember writing this that… Was it Juliette? Told me of her similar experience of the station. Shame. I agree.
Felt the ghosts of me and my friends who wandered here there years ago.
Gray skies as I started walking.
Beautiful afternoon sun later.
Wandered without plans. Ate a baguette, drank a coffee. Took photos of the skaters at Hotel de Ville. My feet carried me up to the church. Sweaty, but I am in good shape. Yesterday I ski-toured to Col du Balme in the wind of winds. Ate apples and looked at the view.
French students occupying the hostel where I live.
Drank red wine there, a welcome gift from the staff.
Realized that Chamonix has become my everyday. Lyon felt strange.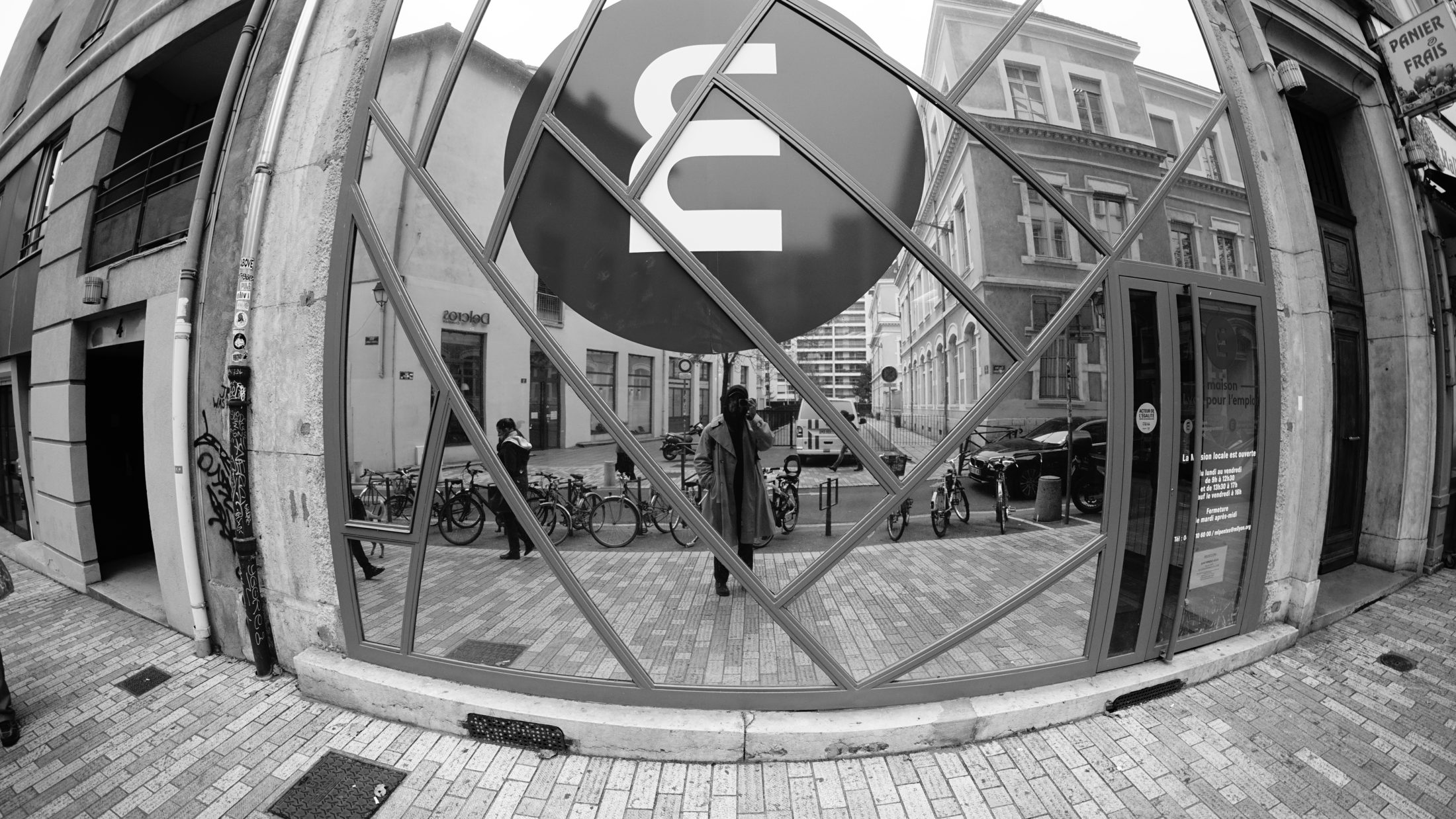 Later…
List of things packed:
5 T-shirts: White, black yellow, longsleeve, gray.
4 Boxer-shorts.
4 Pairs of socks.
1 Hoodie.
1 Down-jacket.
1 Coat.
1 Hat.
2 Pairs of pants: Black, blue.
1 Pair of boots.
1 Wallet.
1 Set of keys.
1 Pair of headphones.
2 Cellphones.
3 Batteries.
2 SD-cards.
2 Lenses: 16-50mm, 8mm Fisheye.
1 Diary.
1 Book: Haruki Murakami; L'incolore Tsukuru Tazaki et ses années de pèlerinage.
1 Toothbrush.
1 Deodorant.
1 Waterbottle.
Later…
I remember that the streets around the restaurant where I had dinner three years ago were vivid. That there was a bar that looked nice. Tonight I'll go there and check it out, see what feeling I get.
Later…
The bar is called Café 203. I'm sitting at one of the high tables drinking red. It is as vivid as it was three years ago. Alot of french people. It's funny that I take not of that – we are in France, after all. But Chamonix is different.
Here I find also a not super confident 25-year old Swede.
Time went so fast… From all of that?
To all of… This?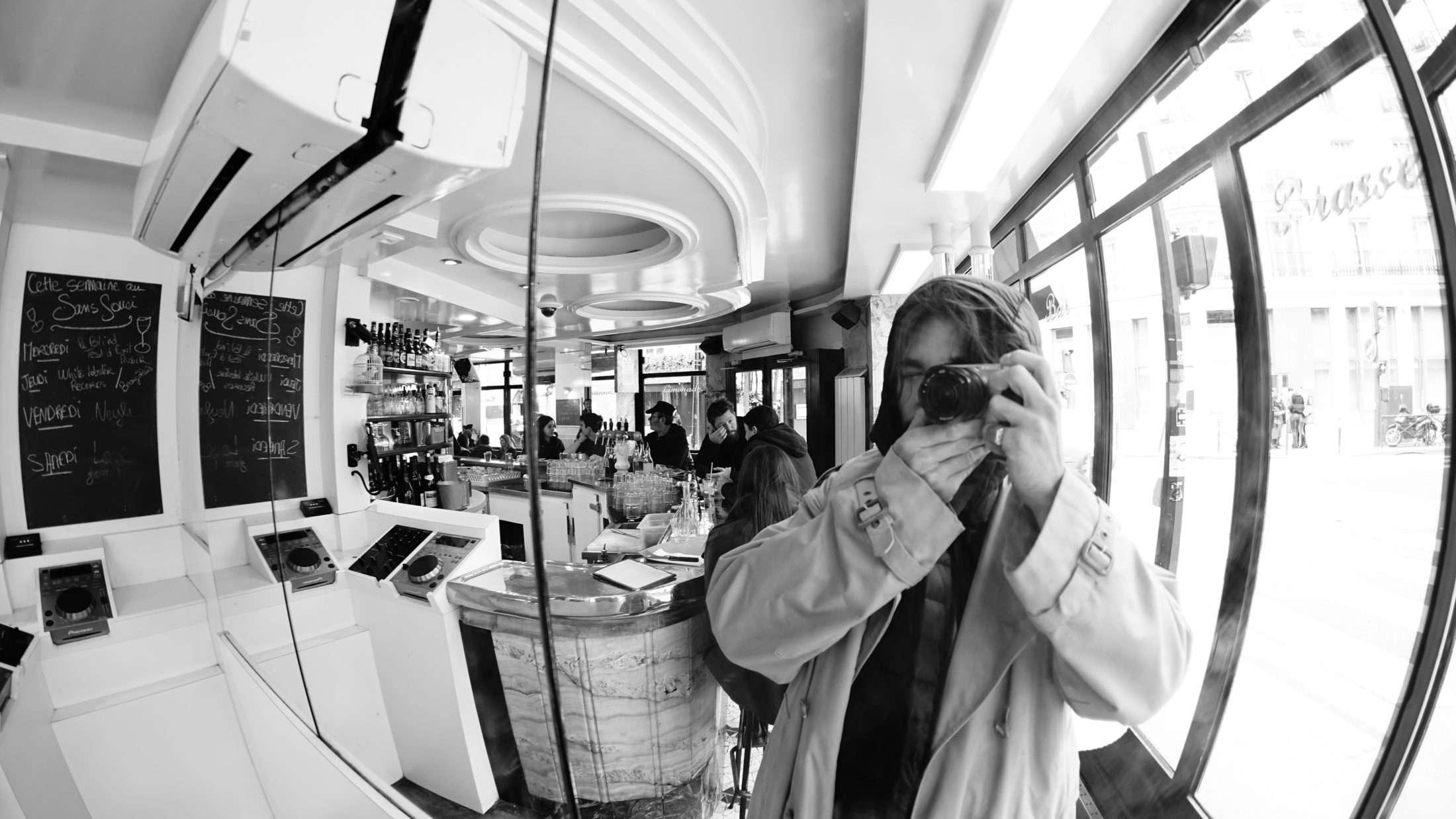 16 November
Woke up at 07:00.
Brought Murakami and went to the little breakfast-buffet. Sat and read and drank coffee until 10.00. Asked the girl in the reception if maybe she knew of any good second-hand bookstores in Lyon? Good food? Favorite Lyon-author?
It led to a long conversation which led to a long day wandering around la Croix Rousse. Finished Murakami there, and left it in a box in a park, named "Free library." Started reading Le Petit Prince, recommended to me by the girl in the reception whose name was… Milla? I asked twice, but was clearly not listening properly. I gave her my phone number and the name of the restaurant where I work in Chamonix – It seemed a trip had been planned to go there for New Years.
This town is much more rough than I remembered. Homelessness and poverty are always present.
(Editor's Note : Felix is Sweedish, he is not used to poverty.)
Later…
Sitting in a… Rock bar? In Lyon.
Just ordered a beer that was – by accident – 1) Very dark 2) Very acidy. Damn.
18 November
The french countryside looks like the american one did, when I was always travelling on busses between football games.
Ah, time.
Time, time.
How it passes.
Im proud of myself, having proved to be such an excellent navigator of foreign cities.
Lyon-Paris.
Gare de Bercy.
Notre Dame.
Le Louvre.
Comédie-Française.
Picked up on a motorcycle, swerving through the night.
Friday, terrasses are full.
The tourists are so pretty; they've bought hats and berets. They're reading Le Monde and drinking coffee and red wine.
Jägermeister and Red Bull at my friends house. Damn.
Took the subway to a party at the Cercle Suedois.
I like the subway.
I was once asked if there is anything I miss in Stockholm?
The subway.
I feel like I grew up there.
Later…
1st. 9th. 18th. 10th. 3d.
I walk…
And walk…
And walk…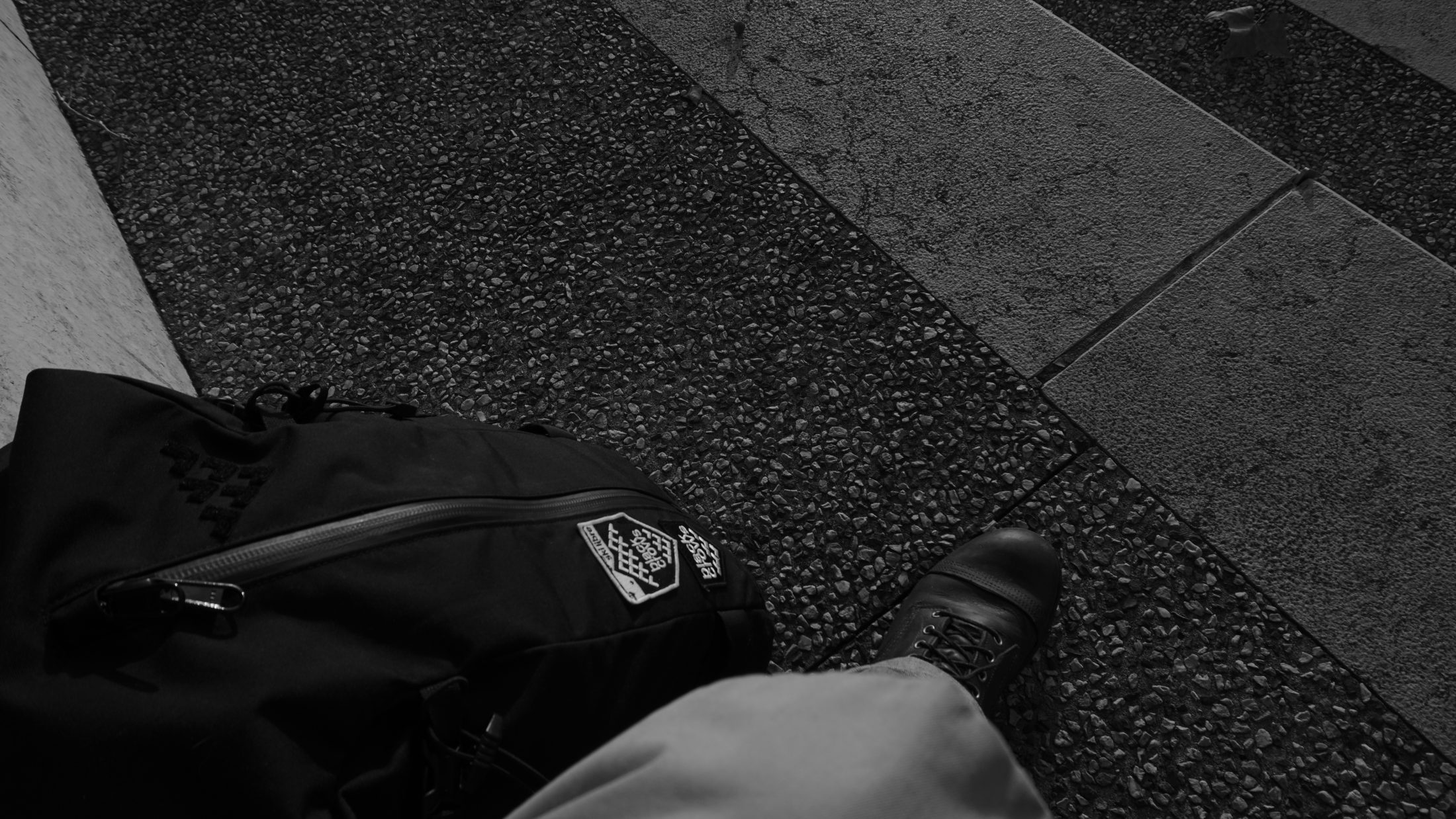 I felt stuck in the 9th.
Lost in the 18th.
Enjoyed the 10th. Vivid.
Everyone were there.
I drunk Beaujolais Nouveau in the 2d.
Looking at people.
Want to find a bookstore. Where are they ?
19 November
"Alors… Est-ce que je pourrais avoir… La Bavette… Saignante… Avec un demi de Grim Blanche..?"
Ah… Im in the 6th. Lovely neighbourhoods.
How good it feels to say those words, there.
"A Bavette, please. And a beer."
Later…
Ah, traveling alone.
Alone, alone.
What makes a good trip? What will I remember of this one?
Too soon to tell… But I am learning how to be alone. More so than I already knew.
And I've learned things I did not know before.
How long it takes to walk from the Louvre to Sacré-Coeur.
And that there is a wonderful Brasserie in between, where you can eat well with the girls who work there.
I know that you can leave Montmartre and walk to the 3d and have good food there, at "L'Amuse Gueule."
I know that at Place Sartre-Beauvoir you can feel ALMOST like home, by paying ALMOST as much for a glass of wine as you would in Stockholm.
I know that the 6th is filled with nice bookstores, that are – evidently – closed on Sundays.
And that Chamonix, suddenly, is home.
It is sad that I don't want to live in Stockholm.
Ah, Stockholm.
Stockholm, Stockholm.
My lovely Stockholm.
Maybe one day?