Adam Fabrikant, a mountain guide based in Colorado, relates his slow rebirth after a triple surgery. A story which addresses the solitude of a skier facing a much harder slope to conquer than any of the ones he already hugged.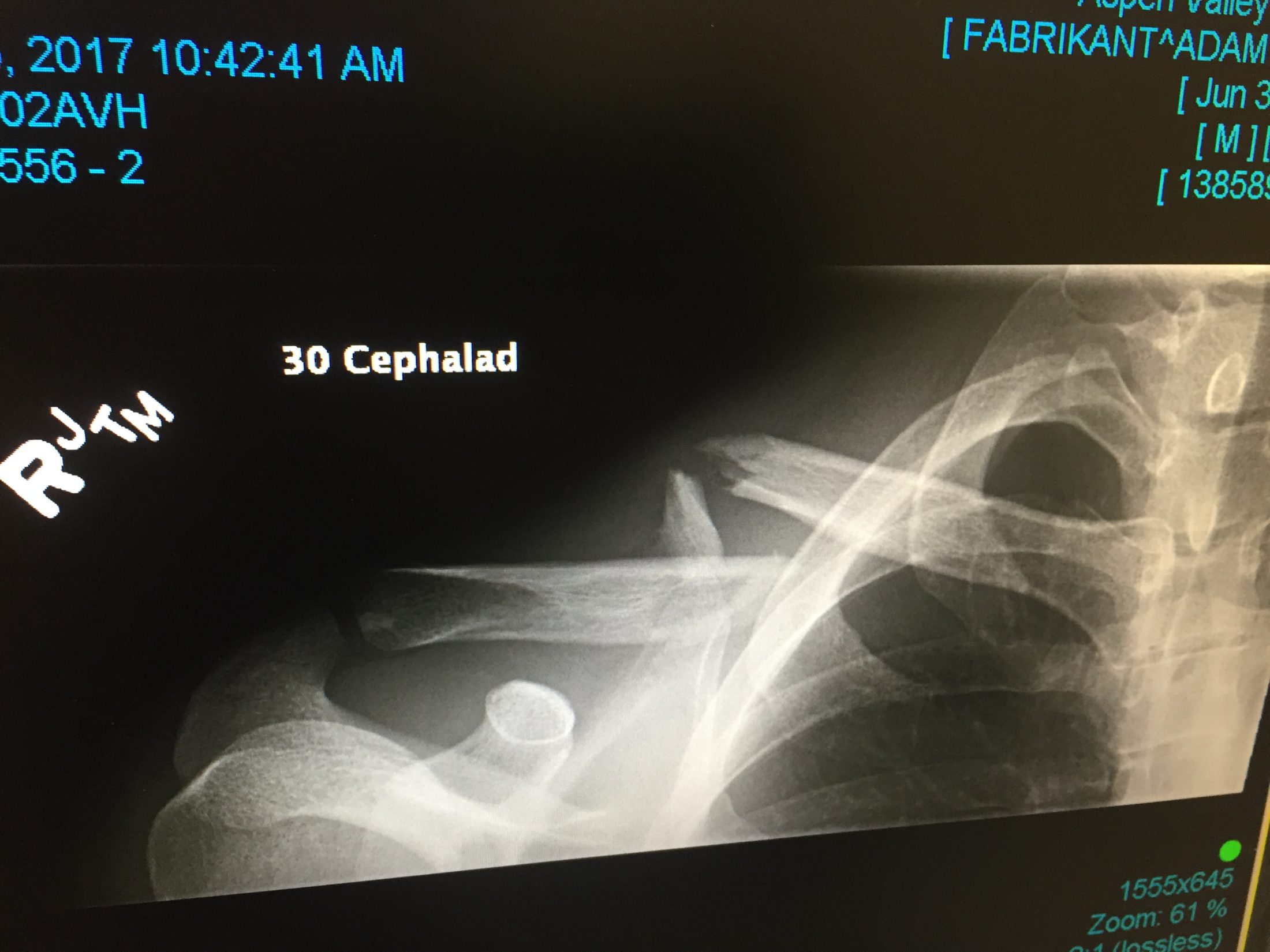 I feel the concrete crash into my body, or is it the other way around? Within a few minutes I'm in route to the hospital. Looks like I won't be skiing tomorrow, not cool. It's May 12th, and I'm scheduled for a large hip surgery on May 26th. My plan was to enter the operating room on the 26th sun-burnt and sore from skiing my brains out. Little did I know, I was going to have clavicle surgery on the 15th to get used to the surgical process. I turned 30 the first week of June, with morphine running though my veins while my friends were skiing our local 4000m peak, the Grand Teton, above my house I crutched and cursed my way through the world.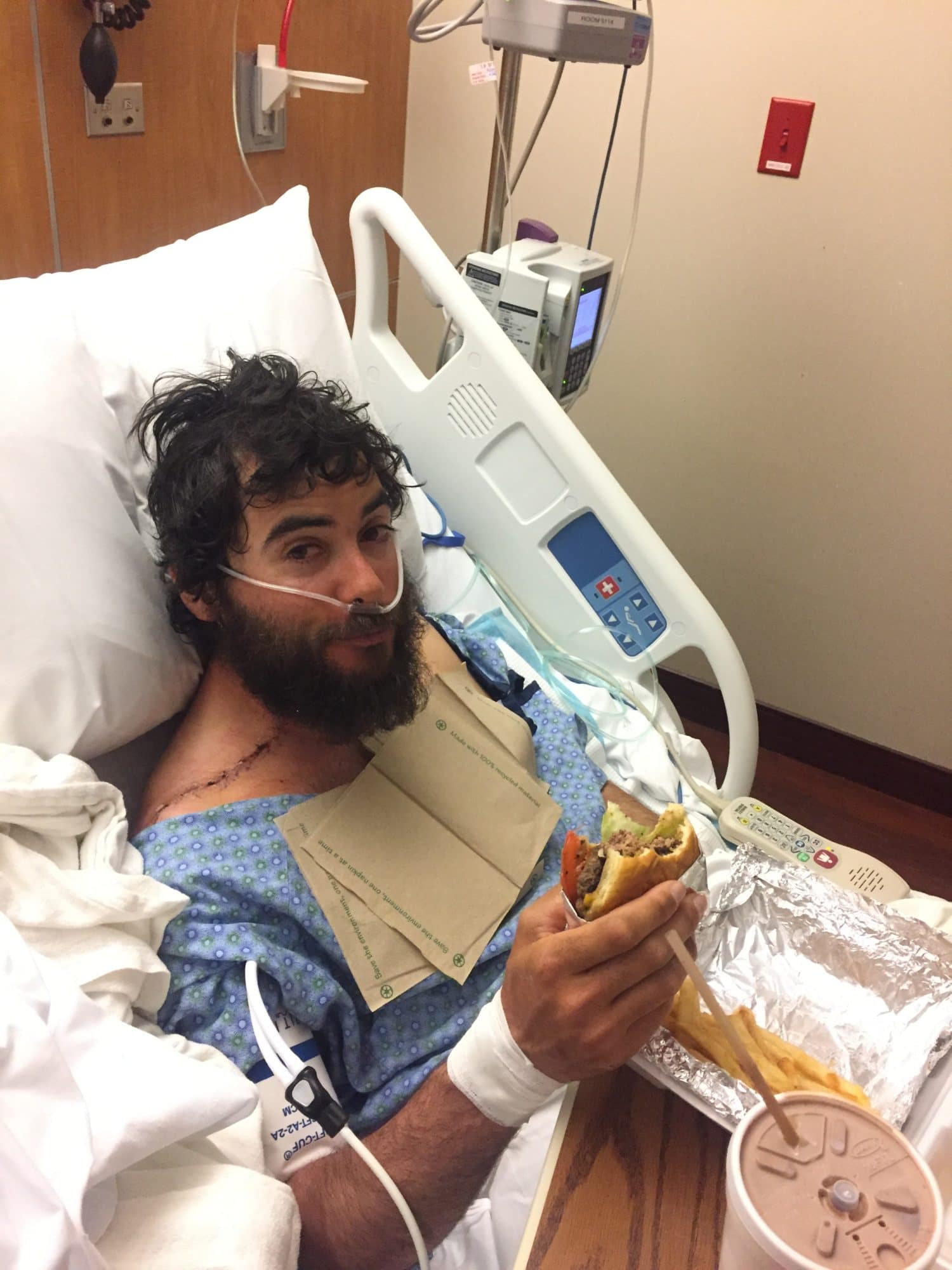 Darkness is the absence of light. During the first months of my recovery it was easy not to focus on skiing, it was summer, the snow was melting and I could barely walk, talk or even shit without a production. But, when 6 months into the recovery process I tried to ski for the first time, I felt total darkness. My body reacted with a pain that was hard to ignore. It was the beginning of winter, the doctor told me I was supposed to be returning to skiing, to guiding, to work. There was no light, nothing to look forward too, even the simple pleasures of life were beyond me.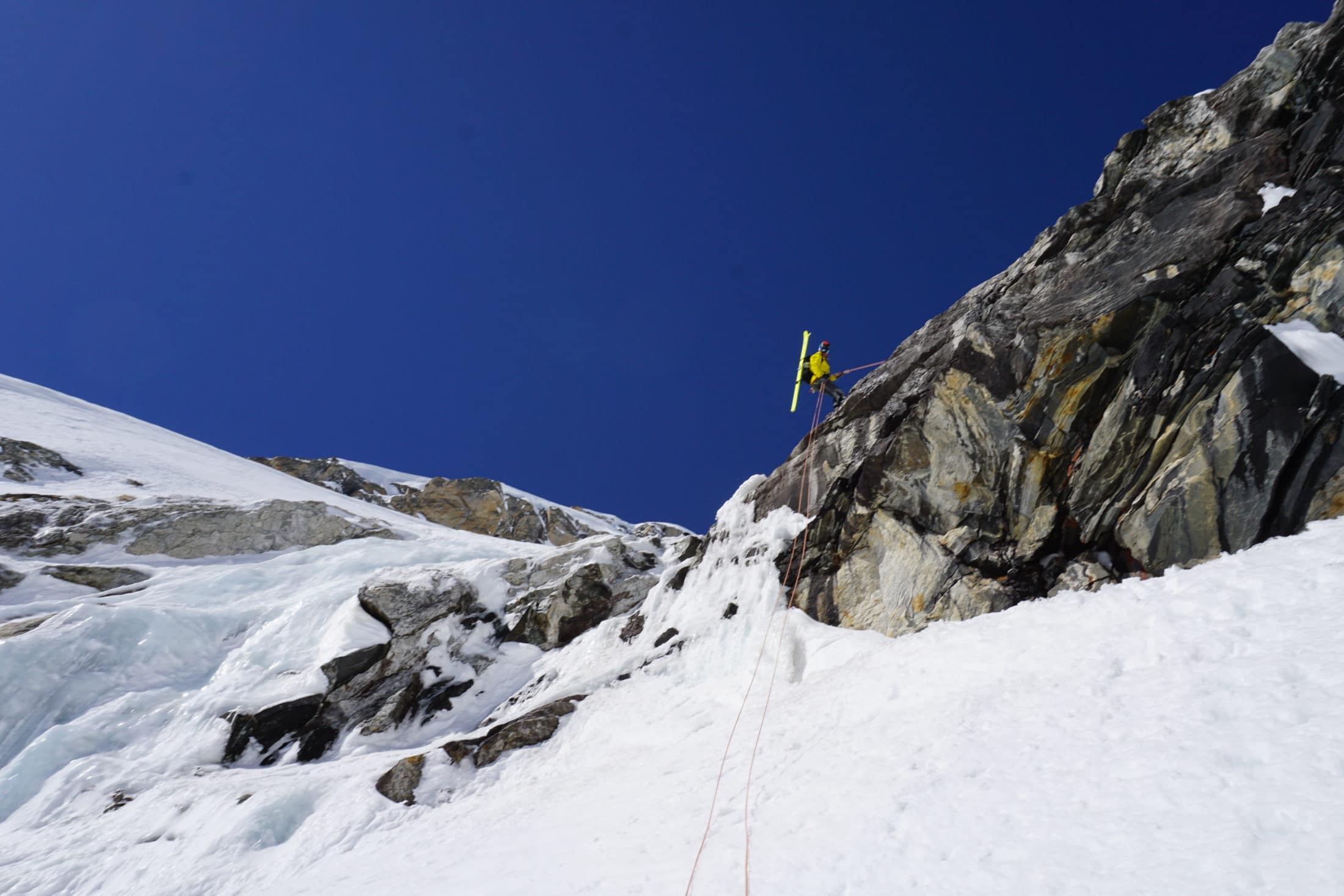 I spent most of December, January and February 2018 working hard with a team of physical therapists in Colorado. At first, the suggestion of more surgery was on the table. I didn't think I could mentally survive another surgery, I needed to see some light at the end of the tunnel. In mid January my PT team suggested I trying skate skiing with only poling, no movement of my legs. I was skiing again, gliding on snow, the mountains were already looking smaller.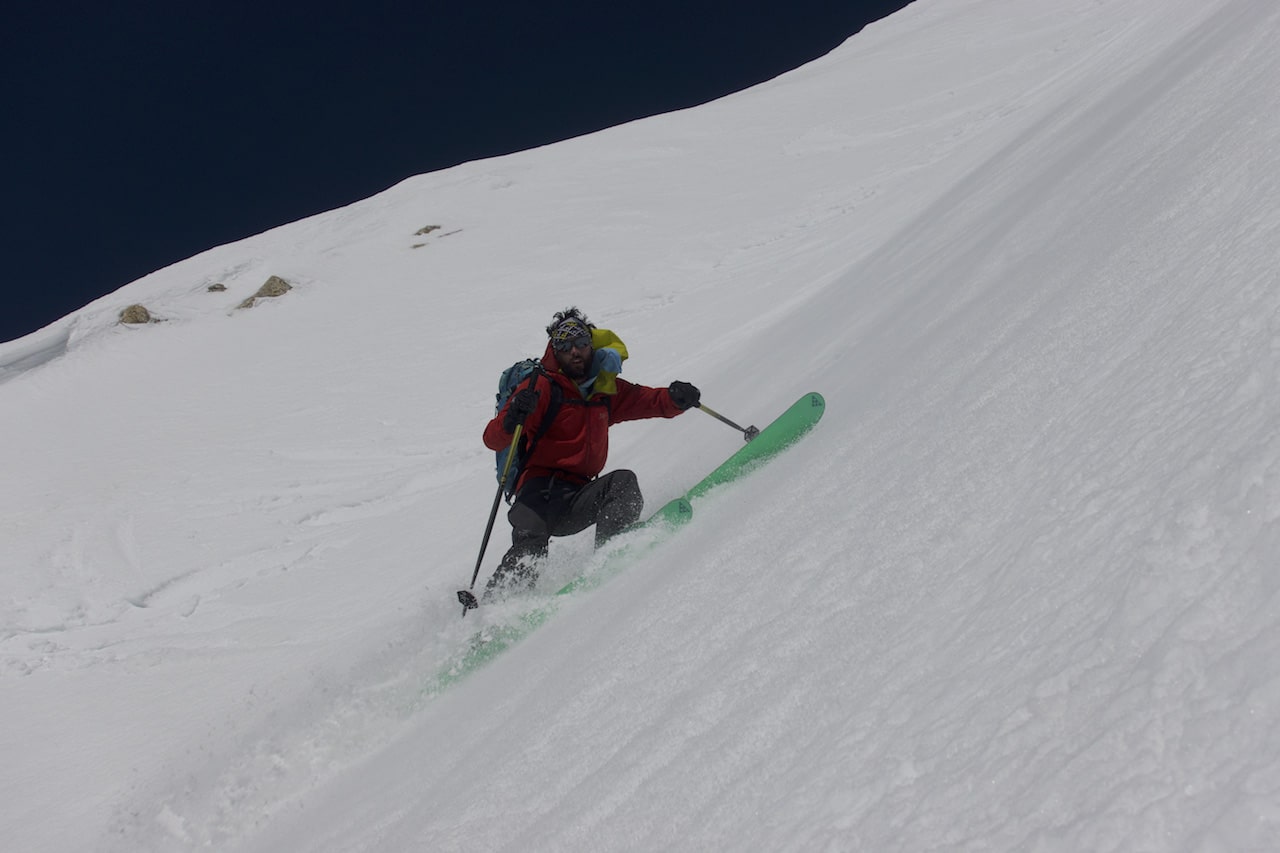 By early March I could ski again in earnest, I returned to the Tetons with a new appreciation. Anyone that can ski should be grateful for this opportunity. It is not a cheap activity, you need tons of gear, loads of free time, etc. On my first ski tour the mountains looked clearer and sharper than I remembered, the summits more lofty. It was hard for me to imagine I had skied most of the summits within my view, that I had glided across all of this terrain before. Most mountain travelers have a way of forgetting the past, not just the bad but the good. We continue returning to the mountains hoping to recreate the same experiences time and time again. Wanting and lusting over the deep powder snow, steep hop turns and simply the opportunity to exist in places, to maneuver our skis in locations that seem inhospitable.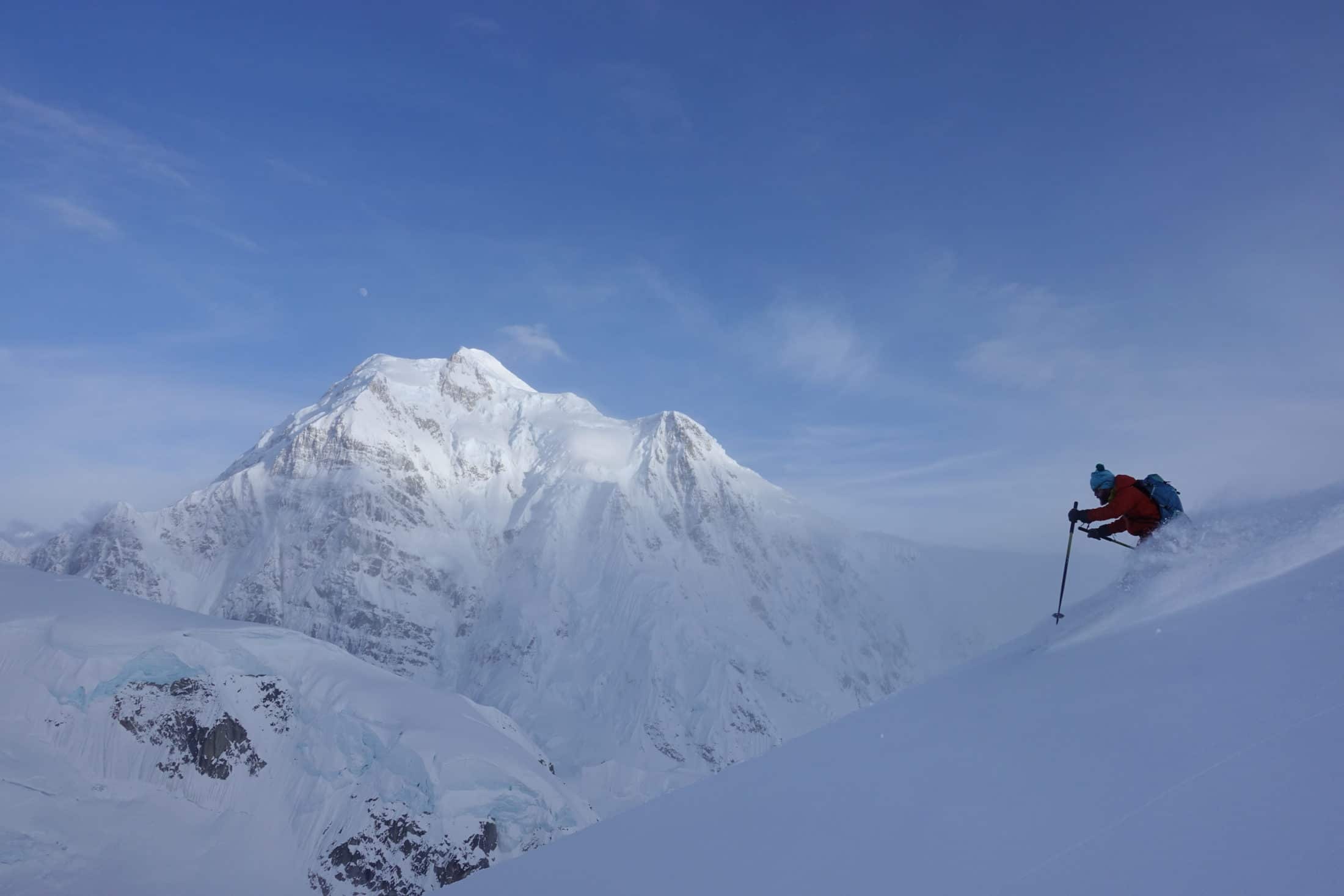 Throughout the month of April I started to ramp things up, ski guiding non-stop and back in my usual habits, ski touring more than my weakened joints could handle. I was already forgetting the pain and the three surgeries I endured. It's easy to only look forward when the past holds a darkness we want to pretend didn't exist. I skied off pointy summits, moved quickly and efficiently and made my way down the steeps with a passion than cannot be emulated. I skied Grand Teton twice, as well as a majority of the major Teton peaks. It felt good to roam in the high country again, no rules, just skiing fast.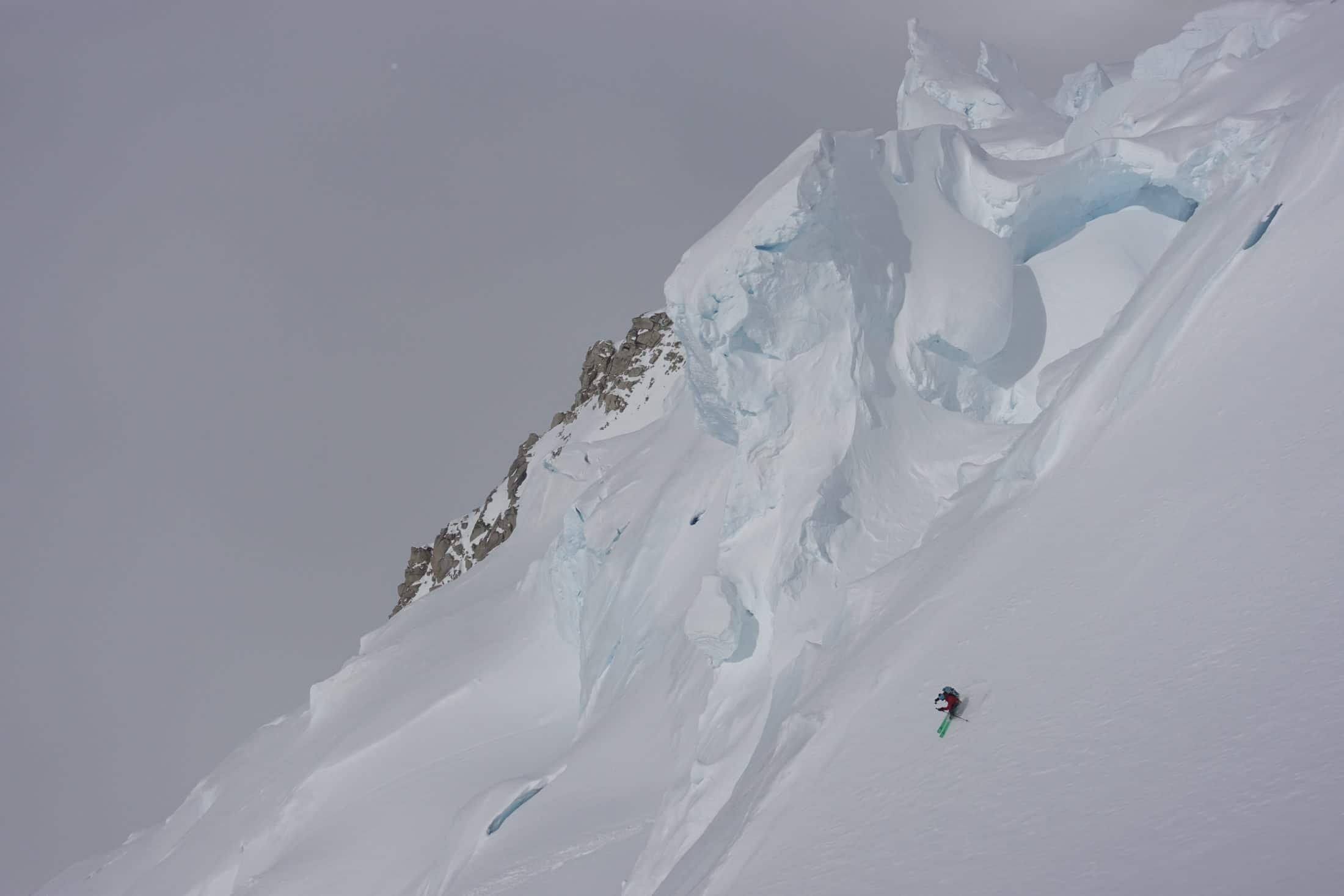 May came and I was able to make another migration to land of white, Alaska. Having spent countless hours on stationary bikes, doing exercises with bands and balls, it was nice to be back home where I wanted to be, where my mind was during workouts and recovery. I love my Tetons, but there is something special about traveling and making the most of your time in a location far from home that is appealing to me. I had time for two ski trips in Alaska. The first week or so I was fighting the pain again. Without being able to stretch properly it was hard for me to recover living on the snow. The weather did not allow us to ski to much, maybe for the best.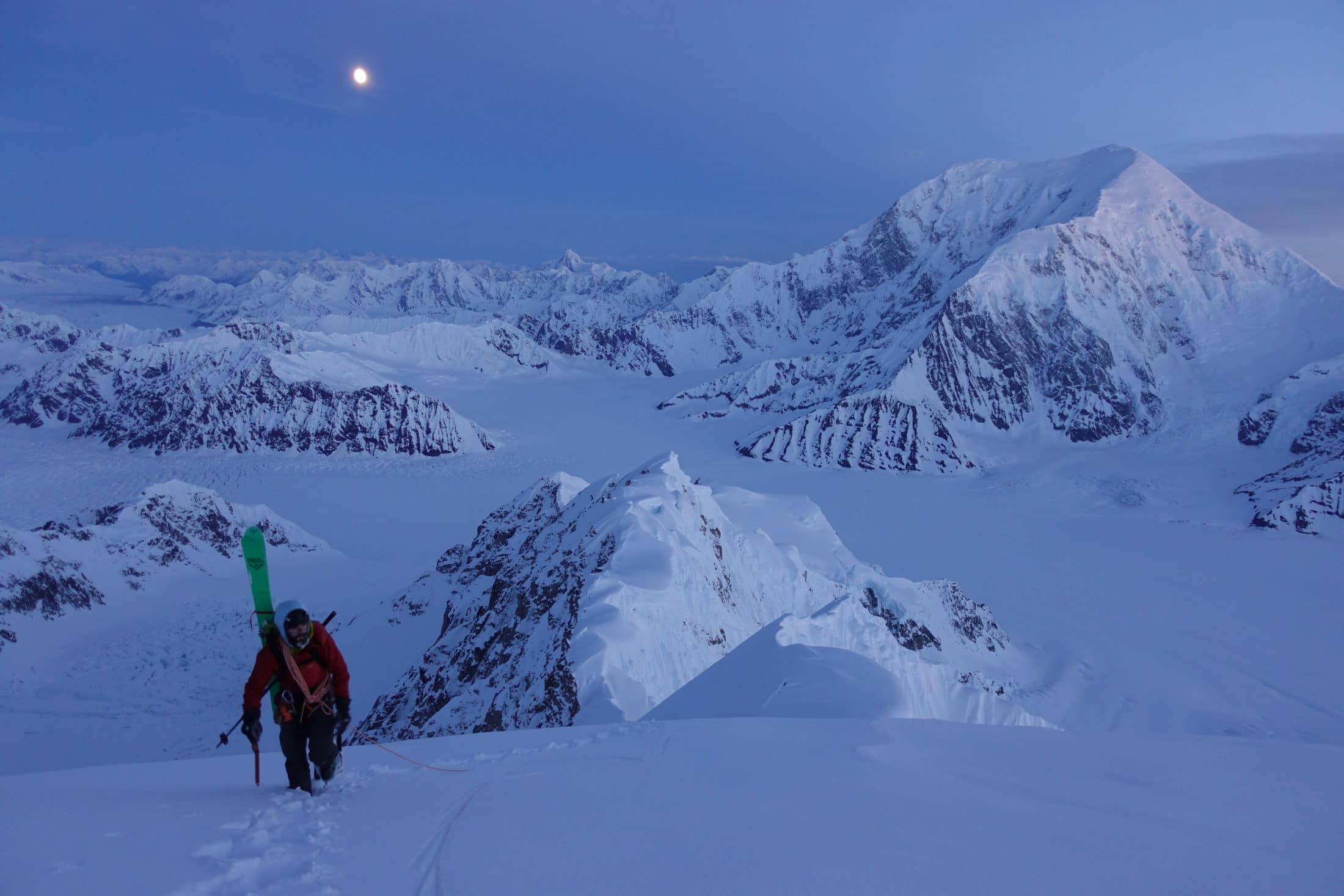 365 days after my hip surgery, I sat on the summit of Mt Hunter. This peak has been an objective of mine for over 9 years. There was no pain, I was moving fluidly through the mountains again the way I always do in my mind, like a savage animal unleashed to the world ready to make his way.