Interview with the reigning freeride world tour champion, who looks back on his historic victory in Verbier last year, and on the Baqueira stop, first of the 2022 tour, where he got his legs under him and finished 7th. His opinion on the Anima, his style on skis, everything that the discreet and fierce Swede shares is precious.
blackcrows: How was it when you were in the starting gate at Verbier last year?
Kristofer: It's pretty intense. You get nervous in all kinds of situations when there's a competition and you want to do good. You have pressure from yourself and maybe from the outside too. It's the final of the FWT and it's the biggest event in competitive freeskiing and so I think I put a lot of pressure on myself, I want to do something that I'm happy with.
How were you feeling the night before?
I think all of us competitors are like "why are we doing this to ourselves"? It's a really intense experience! You are stressed about line choices and timing because it's only visual inspection so you're not allowed to go there and feel the snow or look at drops and choose lines before the competition. So we only look in binoculars from the other side of the mountain. And of course, you wanna get everything right but there's a lot of uncertainty and all those thoughts goes to your head the night before. So you try to make up your mind and hope you've got everything right.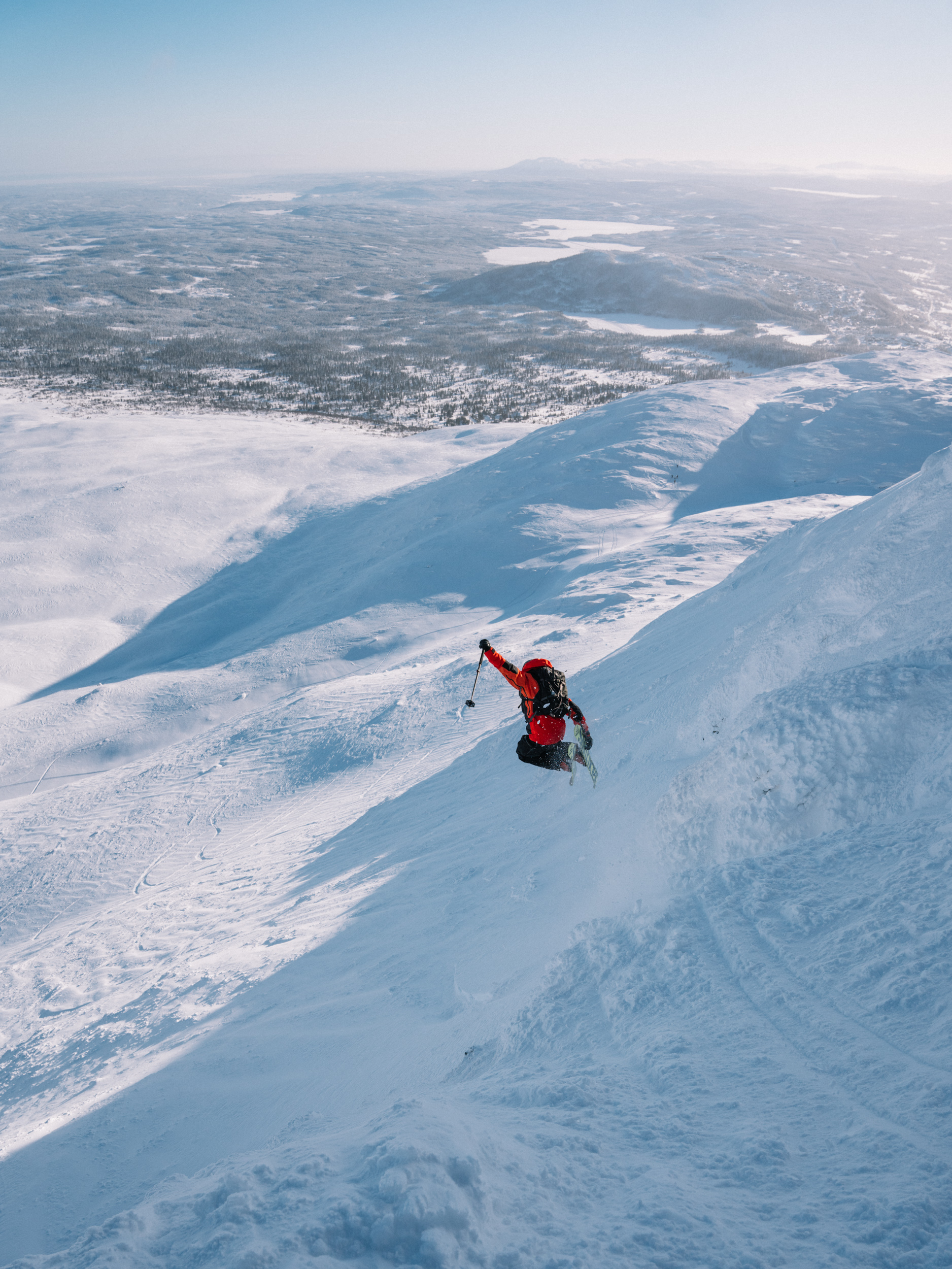 How were the conditions on the Bec des Rosses?
It started out very good because we got powder a week before and we had the biggest snowfall of the season I think, maybe 1.50 meters in Verbier. And when the sun came out and you got the first look at Bec des Rosses, which is the mountain we ski in the final, it looked unbelievable, almost like a mountain in Alaska: everything was white and looked soft and nice. But I also knew that underneath there's a lot of rocks hiding. And then after the weekend, everything changed because there come in a storm again with a lot of wind and kind of destroyed the face.
To come back to the run, you look very confident when you pass the final gate. You really made the run you had in mind?
That's what I am managed the night before when I was the most nervous, I had an even bigger cliff in mind at the top, but I decided it was probably not a good idea because it was above a lot of exposure. So I did a different start and skied into that middle bigger cliff which I managed to jump as I planned, and also do a backflip before skiing into the finish area. That feeling, skiing into the final ark, is that's what you try to imagine when you are the most nervous and think about the run. It's a feeling of relief: when you are able to think back and make it exactly as you planned to for a couple of days, well, that's a really really good feeling.
When I see your backflip at the end of the run, I can't help but think that if you miss something, like a smaller jump, if you do a little mistake, it could cost a lot…
Exactly! As you saw, Reine had a really really good run, maybe a winning one, and he did a small mistake that cost him all his points in the end. It's a risky game, but of course, you have to risk and do big things to get a good score and also be happy with yourself.
How do you land so perfectly when you do some big airs like in Verbier?
I don't always land but I try to do my best! You know you put the bar as high as you can and then you take it down just a little bit to be on the safe side, especially if you are above exposure.
What is the secret? It looks so fluid, easy, fast, what does it take to have a good run?
That's kind of my style of skiing, I want to look easy and I want to ski with a lot of freedom. But I also think it helps that I am doing my homework a lot. Pretty much every turn in that comp, I know where I am and where I'm going, it's much easier to ski with the good flow when I do my homework first.
As you say you visualize the face from the bottom. Do you take pictures or do you try to visualize it entirely in your mind?
You have to be able to turn it around in your head and imagine how it will look like skiing down because often it's completely blind from the start gate. Sometimes you only see snow, but you know there is maybe a 20 meters cliff below you! You need to find little marks, it can be a small tree or a rock with a different shape, that you will be able to see in your run and then after that being able to navigate.
The reputation of the Bec des Rosses is that it's not so easy to score a good run because there are so many rocks! How do you get prepared and trained specially in a covid year?
It was a bit special, I've been pretty lucky that I have been in Sweden, so I had a great preseason until the covid started at the beginning of February. Then in Sweden, our restrictions were not that hard at first. All the ski resorts were open so I was able to ski pretty much every day. At the beginning of the season, you need a lot of days on skis just to get back with your confidence in your boots.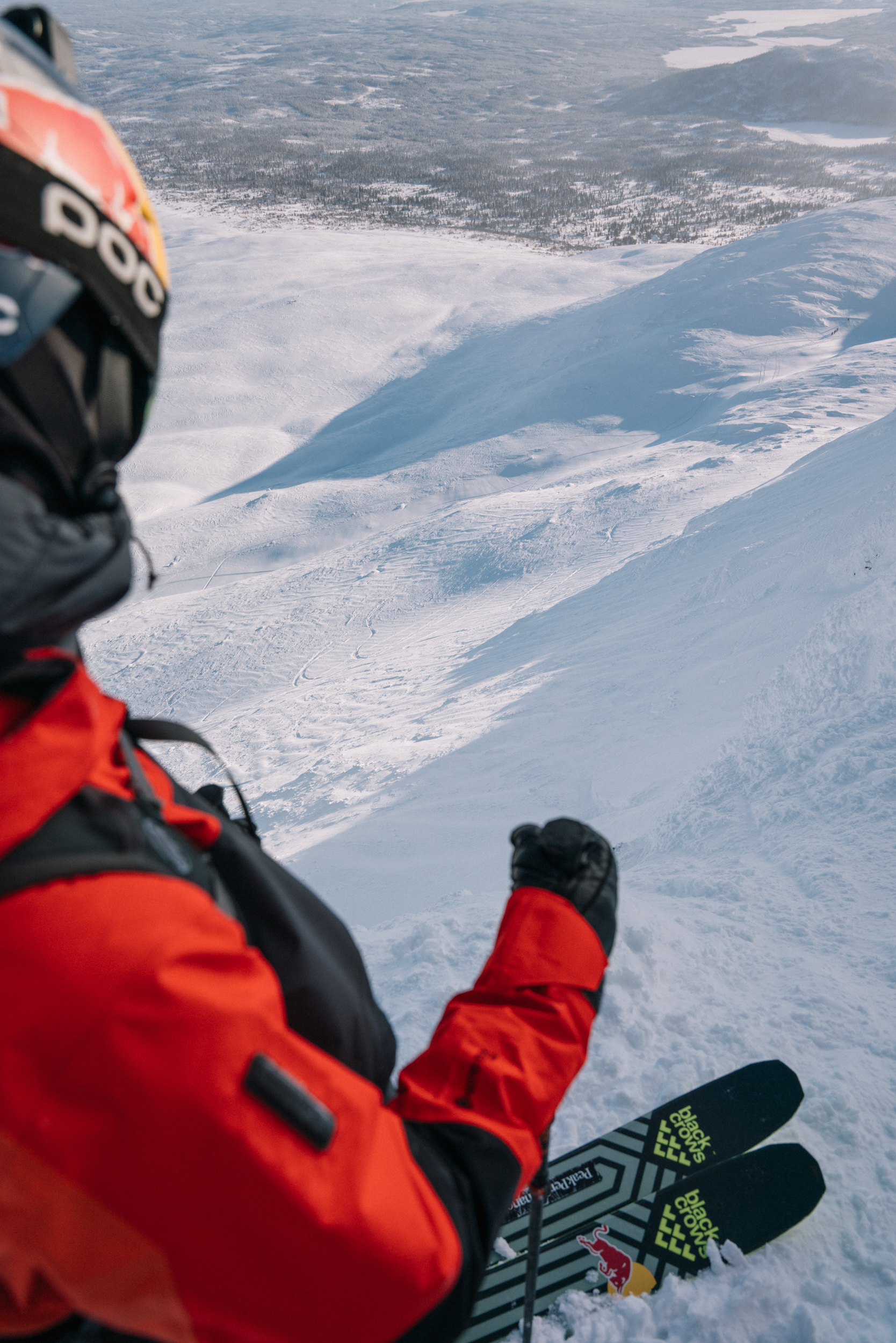 Where do you find inspiration and motivation for being the best skier?
I guess my motivation is not really to be the best. Of course, I'm competing but I think my main motivation to keep skiing as much as I do is the freeriding part. You have to be so versatile, it's not only racing but racing is part of it and it's freestyle and it's powder skiing and it's skiing with your friends and on top of all that it's just the experience of being out in nature. That is the most important and every day is a new day so you never get tired of it!
What do you love the most about the Anima? why are you using this ski on the tour?
Maybe 90% of all my days on skis every year are on the Anima. It's a good size for me, 115 millimeters underfoot is a big enough ski for skiing in deep snow and especially on big landings after drops. You need that kind of float to get out to the snow and it's also a pretty stiff ski under the foot, it helps with stability at high speeds. Still, it's a little bit softer at tip and tails, and that helps to play around at lower speeds. I like that combination that makes it truly a ski for everything.
As you know the anima of this winter 2021.22 will have a new shape. What difference does it make for you?
The new one I would say is a little bit stiffer in tips and tails, so it has a stiffer feeling overall, which makes it more stable in a way but then also has a little bit shorter sidecut. So it's still able to turn really quick when you need to!
Why the anima and not the atris?
In Sweden most of the time we deal with a firmer snow and not as much powder as we would like. So I like the atris a lot and recommend it to my Swedish friends, and those who want a smaller ski that is still a really good powder machine.
Which size are you using in competitions?
I hang on the 189 anima which is the perfect length for me. It may look pretty small but I'm only 175cm tall and 69 kilos haha!
What bindings do you use and what are your settings?
Tyrolia Attack set around DIN 12, maybe sometimes a little bit less, even 11.  And on competitions or depending on the skiing I go up to 13 but not more than that. The rule from the Swedish ski community for years is that you need to screw your bindings to the bottom as hard as you can.
What can you tell us about Baqueira, the first FWT 2022 stop?
Nobody knew the face here, it was the first FWT event, so the inspection was harder, and this makes it all the more exciting. Usually, we know more about the face, we have videos of former runs, we can assess the size of cliffs. Here everything had to be done from far away, so I took the day to go look at the face from different angles, discussing with other competitors. It's a lot of work, but it is also a big part of this kind of competition. You can be a super strong skier, if you don't know how to find your way on the mountain it's useless.
How did it look like: snow, terrain, conditions?
The snow was good, there has been some warm weather and then it froze, and then a few centimeters of fresh snow. But it's competitive freeriding, you don't have 1m of powder every day. One thing that is unusual is that the competition will happen late in the day, starting in the afternoon.
Great run, you tell us more about your line choice?
The venue was very cool, the crowd was very close to the spot and cheerful, but there were limited choices on this face. The main section was petty short, with not much snow and lots of sharks. I chose to go on skier's right and I did my thing.
Do you have a double in your bag of tricks?
Yes, I have a double but I have not done any this year. It's true that Max pulled a nice trick to top up the podium, and then there was a 360 combination for the second place. I would love to be as versatile as possible, but I feel more confident when it's steep and there is more room.
What about the next 2 stops, you know the venues very well, what is your strategy?
I'm always aiming high and I want the top spot, but first I want to qualify for Fieberbrunn and Verbier. With the new system, I know that coming out 7th will not gonna make it to win, but I should qualify for the finals. That being said, I am looking for a podium in Andorra!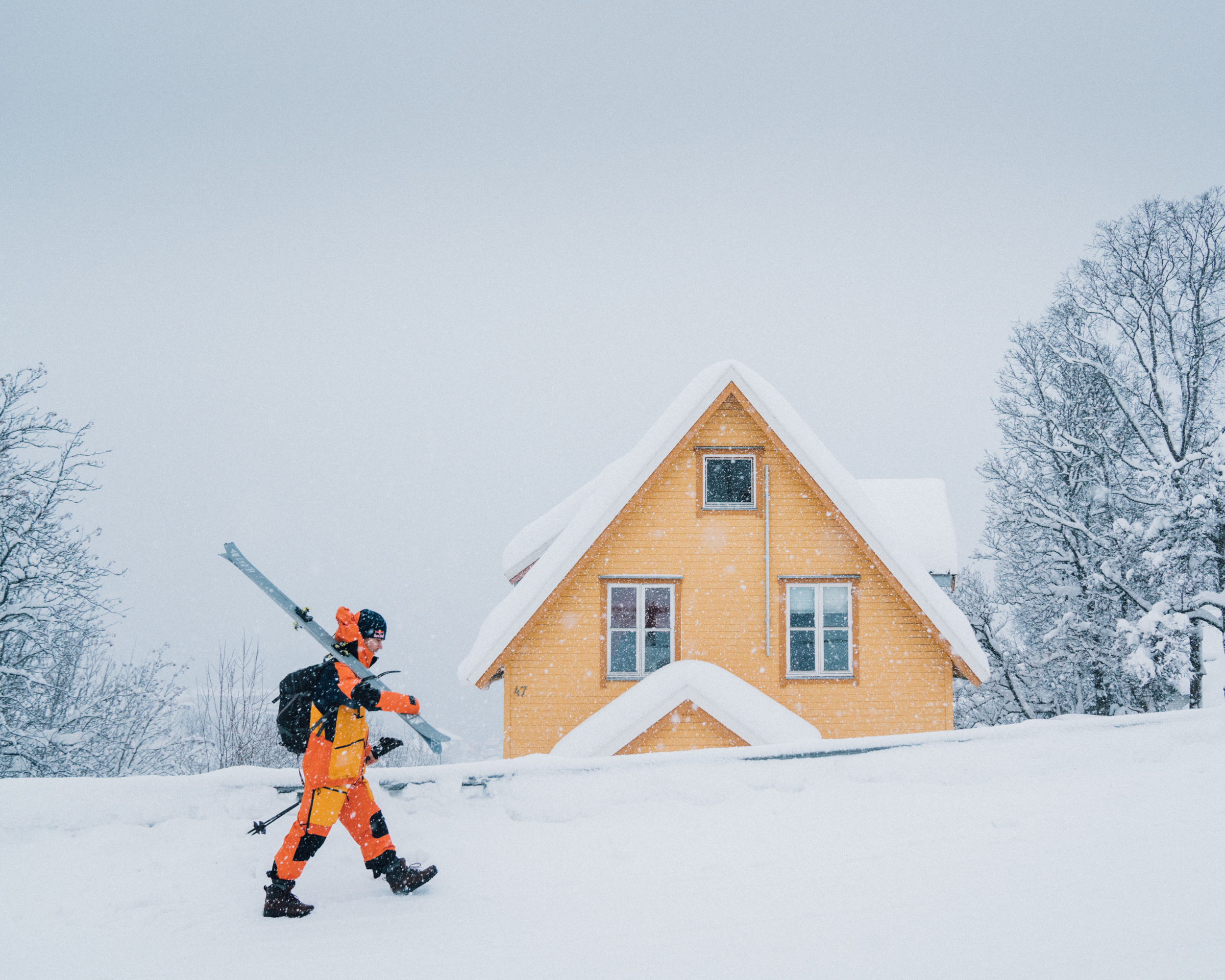 interview made by Mathieu Ros