Last winter, our crow Sam Favret had one priority: passing his guide certification. He validated two long training courses, underwent two months of intense training, and since September he has been a full fledged aspiring guide, which allows him to work in the mountains without too many limits.
But this lover of beautiful images was also keen to find a new and original project, and to put everything in place with his team to complete a movie on his new skis.
« I didn't embark on too big a project because I knew I wouldn't have enough time, and above all, I wouldn't have enough time to think. »
With a particularly unconvincing winter in Chamonix and the Alps, the gamble meant missing out on two major snowfalls, but also allowed the team to rest.
« FLOW was at the limit of what was possible with our financial means, it was difficult to do much better if we didn't have more time. » says Maxime Moulin, camera and production manager.
Sam rajoute : « My goal was to stay in my backyard for this first year with blackcrows, I thought it was logical. » ut by mid-February, with no footage in the box, still an insistent high pressure and critical base conditions, it was time to move.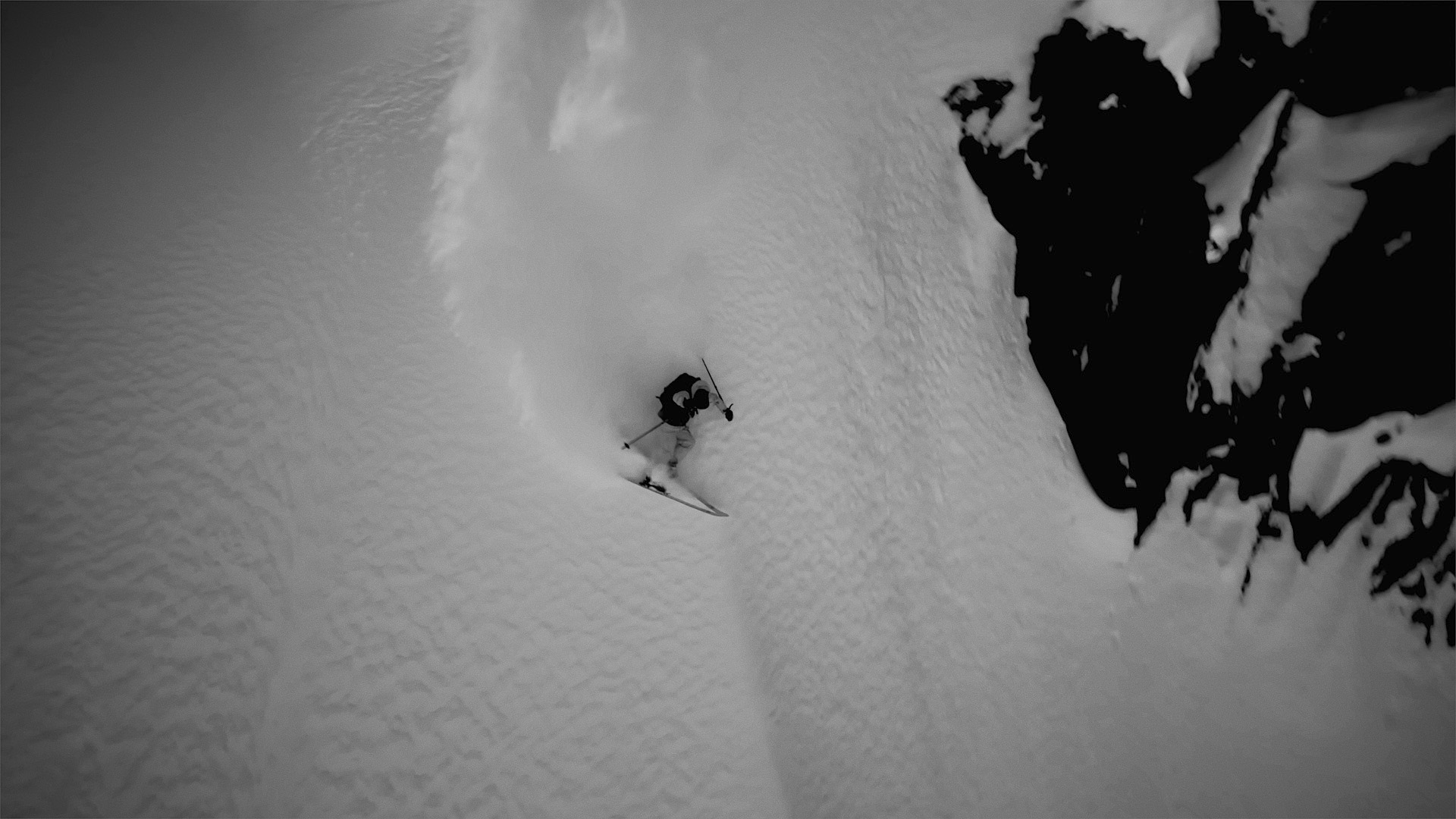 A solid team
Before we go powder hunting, let's take a look at the team working with Sam.
Solid. Old hands. Sam has been working with these guys for 15 years, experienced people, friends rather than mercenaries. There is Max Moulin roducing and editing, Hensli Sage flying drones around, Fabian Bodet and his camera, all perfectionists trained at the Favret school, or the other way round. Most of them used to be roommates in Chamonix, which shaped their work rhythm and a certain idea of the goal to be reached.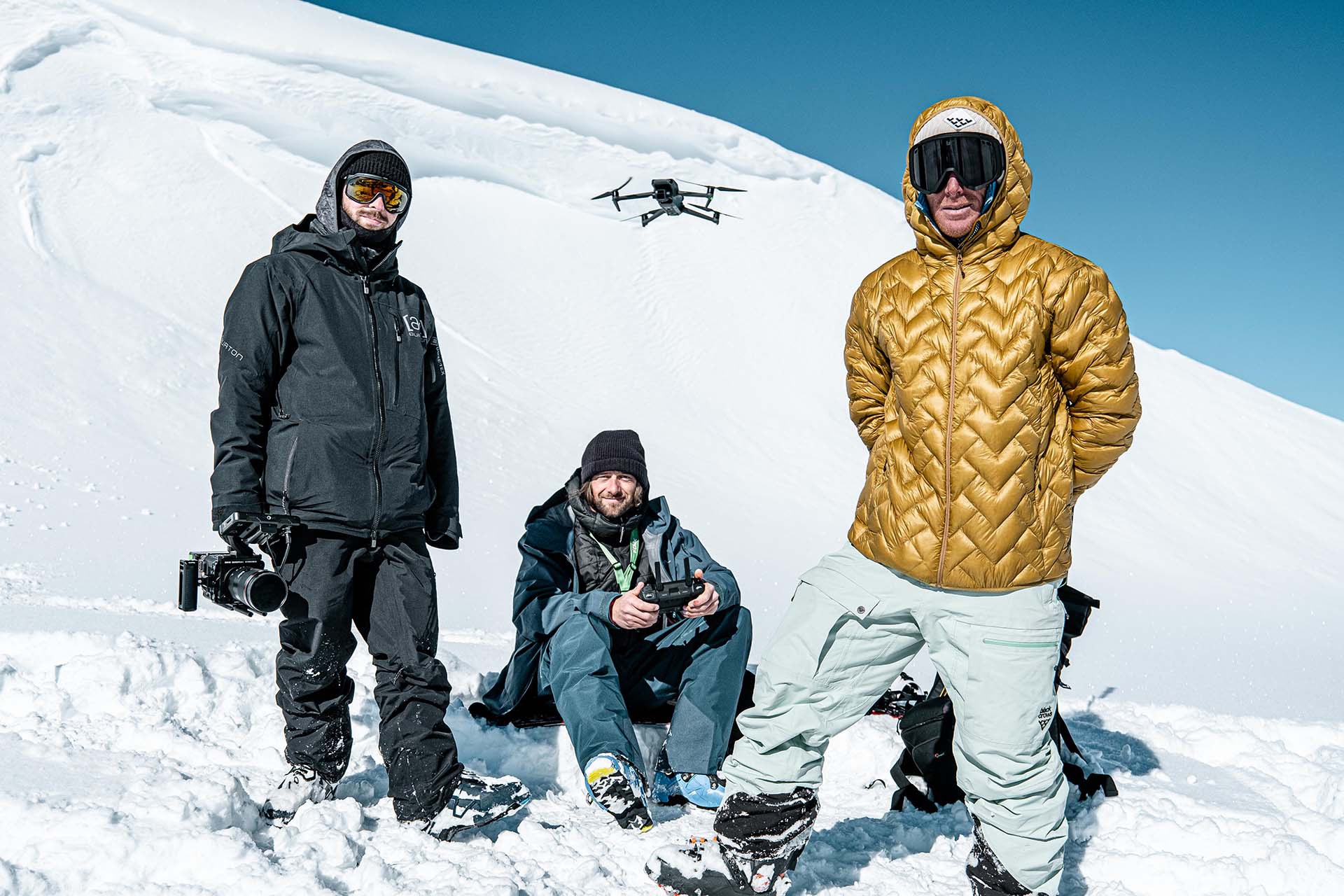 « When we come back empty-handed we are disappointed and only think about going back to do better. »
« What motivated, us most of all was to go and do something with all our friends once more. » says Max.It was this close-knit team that went to Austria at the end of February, on a whim, following the front of a storm that announced beautiful snow.

Austrian-style double fail
Although one is less productive away from home (knowledge of the terrain is key), this first time in Arlberg, near St Anton, is a great discovery. Very accessible, the terrain is all the more appreciated as the locals come to support the team, and as a bonus the boys gets to meet Nikolai Schirmer and Joonas Mattila, his cameraman/drone pilot ("a good soldier, experienced, who moves well", according to Sam), who knows a bit about the spot. "That meeting with Niko was good for Sam, it boosted his morale, pushed him to ski harder " recalls Max.
"We failed big time here. We were heading for east facing aesthetic couloirs, but they had taken a beating on the way up. We had left early, but with a kind of wet fog, and we heard the sounds of the couloirs going down (those we wanted to ski), in short: hostile."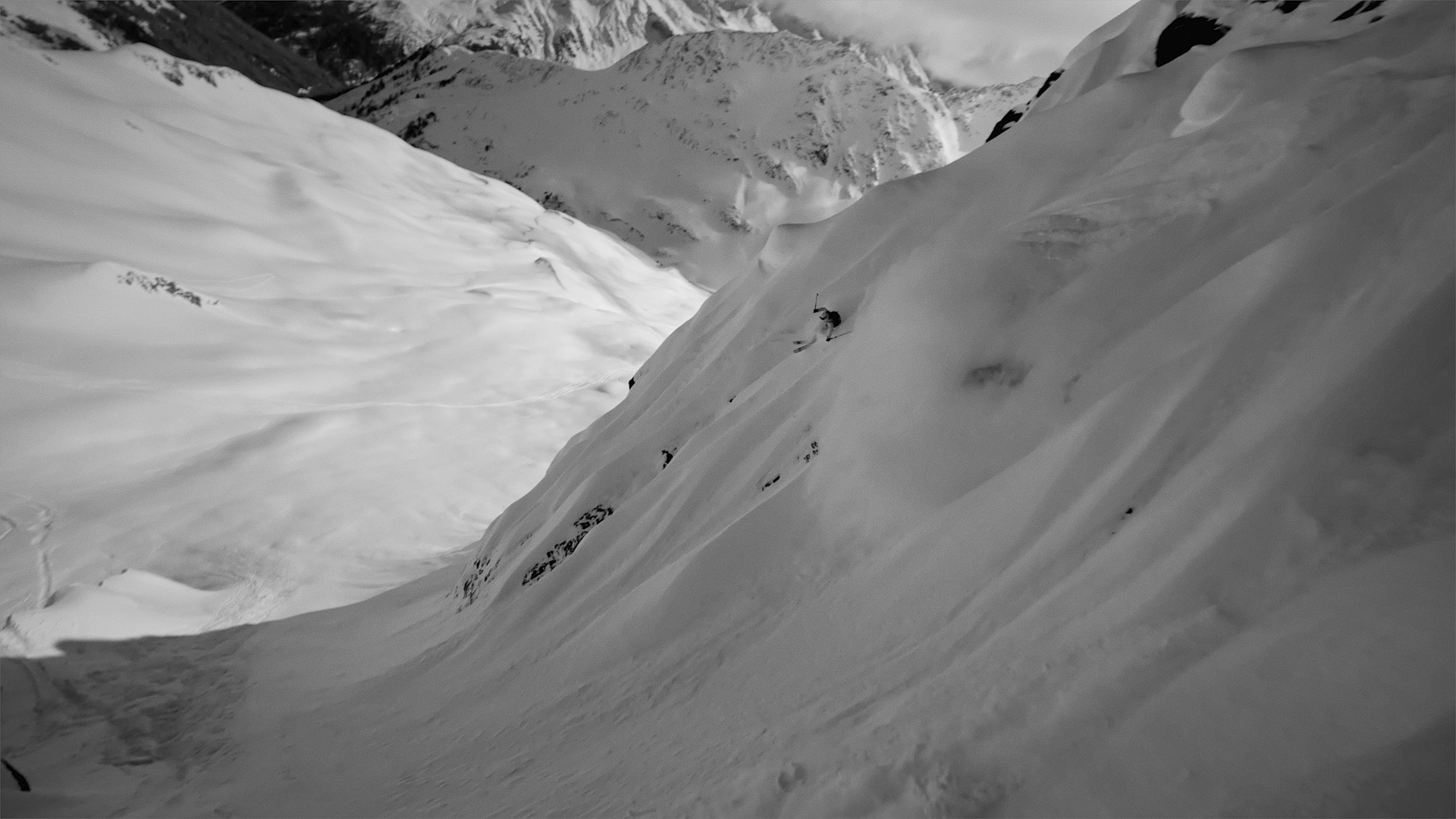 "We had a plan B: we went back down, took the cars, went back up to Sonnenkopf, with the last lift. We managed to get where we wanted to go in time but after a short walk on the ridge at the top of the last chairlift, we came across Sam Anthamatten and a team from The North Face. They did smash the face pretty rough. There are days when things just don't come together."
Yin and Yang
"The idea for the title was born in my office," says Max.  "I had those FLOW posters at home, I was looking at them through a window, and I thought WOLF, let's turn the whole FLOW concept on its head. Flow was magical, enchanting, with Sam being tiny in a huge landscape. It was also very mechanical, cinematic, with the use of fast drones that followed his tracks. Here it's a bit of a ying-yang, showing a darker side, Sam often taking up the whole screen, with that guttural inner voice (the tireless Bird)."
While FLOW extolled a return to nature in its wild state, WOLF digs into the introspection of a skier searching for himself. More abstract, more conceptual, Max had fun with the editing and post-production, with a bias towards black and white.  "We got the idea quite late with Fabian Bodet, and we realised that it really cleans up the not-so-clean side of certain faces".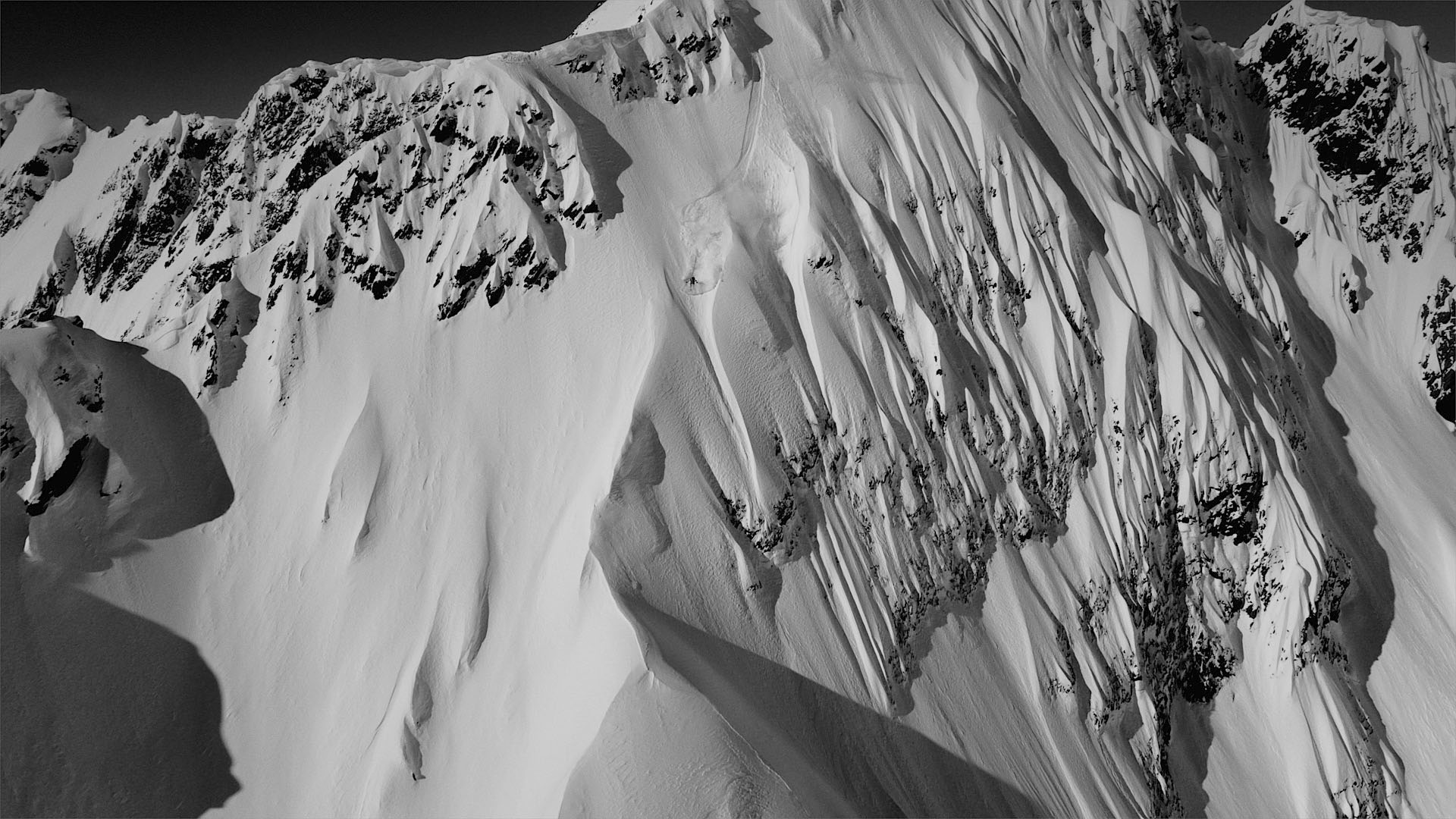 The voice-over is inspired by song lyrics, "like a poetic rock band" says Max, "a series of words that make up pictures in your head". It's the result of a lot of work with crow Michael "Bird" Schaffer, "I needed to hear his voice to compact, to surround the images with, " explains Max. After the very elaborate sound ambiance of FLOW (music by Tristan Bres with arrangements by Mix & Mouse), here it's the voice that is put forward with its poetic capacity, a bit mystical, full of double- and sub-meanings.
The good and the terrible in Chamonix
The team enjoyed only one really good week in February, "fortunately we were there on the spot because the day before was rotten and the day after the same. We really had to be there, which is complicated when you have little time."
"I experienced the best and the worst at the same time," says Max. Sam had just finished his guiding session, the team stayed down in the valley filming in the forest, but Sam sensed that it was going to open up, and took everyone with him. "We were the first skiers on the Aiguille du Midi, the first on the Grand Envers. I had rarely shot images with so much snow. The worst thing is that I hit a slab and lost a ski that went down the couloir."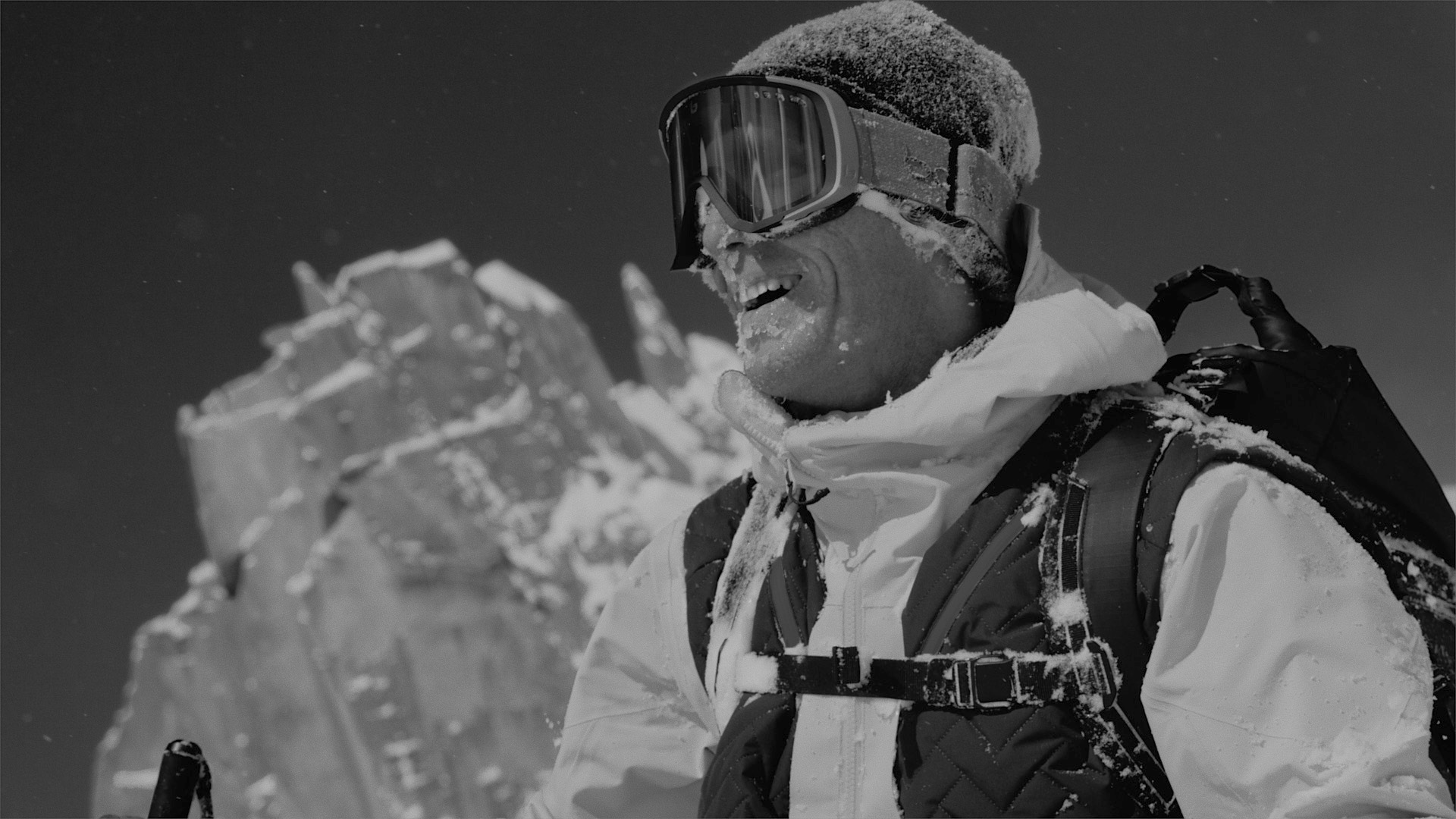 "We had planned a base camp in the Argentière basin at the end of the season, and there again we took a beating, we really hit the greenhouse effect."
Part of the team had gone up before the big heat of May, "the only time when the mountain looked like something."  It was 10 or 15 degrees on the glacier. Everything was purging. It was really weird weather for the beginning of May: normally the temperatures are still largely negative up there. Sam recalls that for the film Waking Dream, with snowboarder Pica Herry in 2017, "we had an incredible week of skiing at the same time."
"We didn't shoot because it was so crappy" says Max. "On the plus side, we spent the day in t-shirts on the glacier, it was warm and Caribbean."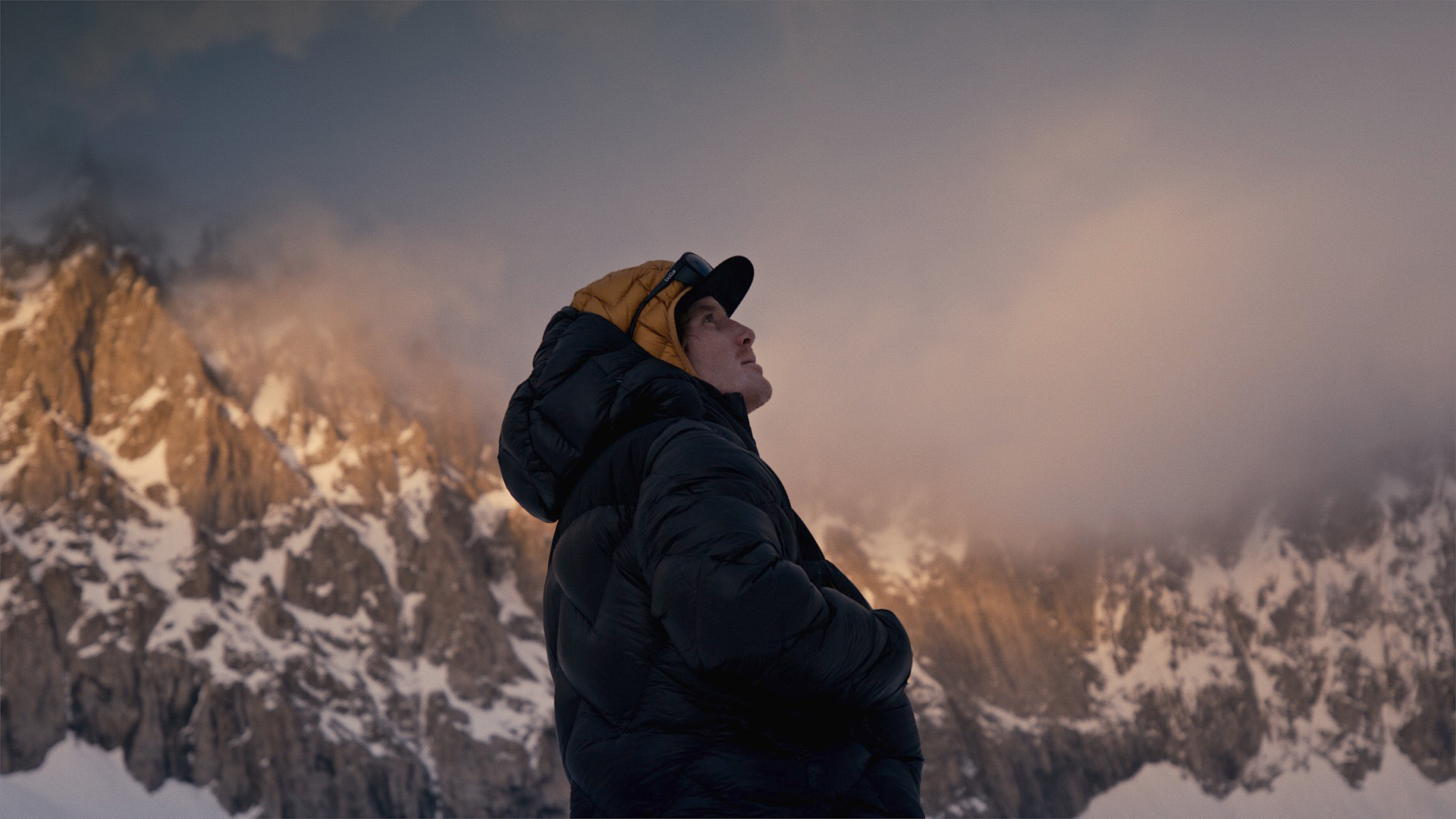 Sam's quiver
"Coming to blackcrows, I was expecting to ski on good skis, and I was pleasantly surprised. I didn't have time to test everything, but I rode Corvus at the beginning of the season to get in shape. I also took my Nocta out on a few days, even if we didn't have the conditions very often. I skied the Anima, a lot, in good powder, in the choppy corn snow, even when I went on tours with my ATK16s I jumped with them, I did everything. It's a solid ski, but with a nice lightness for freeriding. For the guide course I skied the Mentis Freebird and spent the season with my signature Ora Modular outfit, which you can see in the video."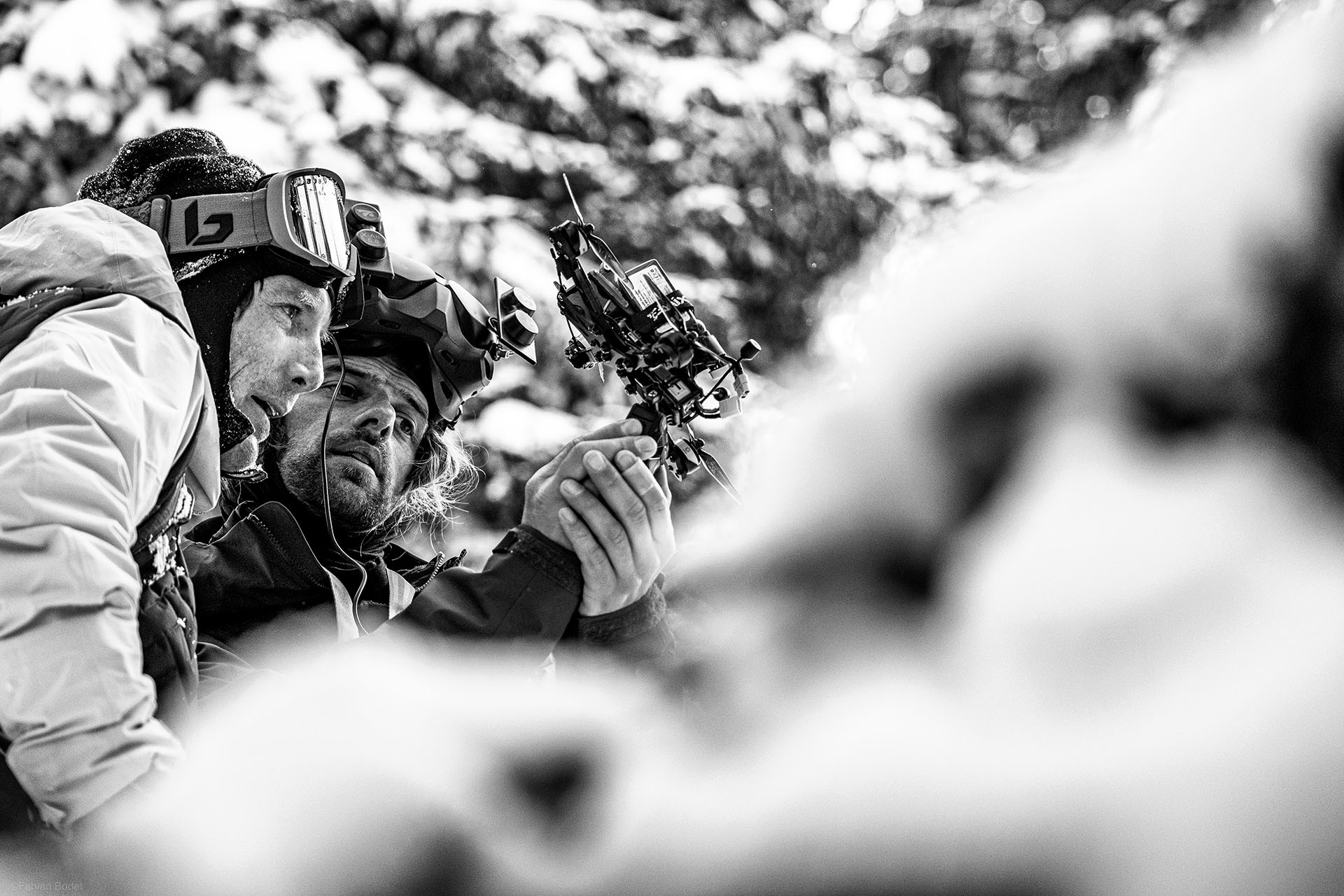 Towards other winters
Max sums up his performance indicators : "If the movie gets a lot of views, I'll think it's good for Sam and his sponsors, but for me that's not what measures quality. If people come up to me and say this is cool, this is different, then I'll be happy.."
Sam, a tad frustrated compared to the winter before, which was physically tough but in which the team was always in the right place at the right time, finds that "it still lacks performance".
He struggles to put forward his style of skiing, a very personal notion of commitment on big lines, and was left hungry for more backcountry lines spotted around Chamonix.
"It's a short season, there are things missing, but even if I'm too ambitious and demanding with myself, I'm not too dissatisfied."
And for Sam, it means a lot..
Par @mathieuros