Bringing beats to the top.
A new creative space dedicated to electronic music, the Chamonix Unlimited Studio has taken up residence in the Refuge des Aiglons hotel, just a stone's throw from the bottom of the Aiguille du Midi cable car.
The brainchild of the Chamonix Unlimited Festival team, this creative studio puts a silly amount of machines-synthesizers, drum machines, mixers, decks and other electronic widgets- at the disposal of artists coming from all around the world. To help prevent this merry band of creatives from just sitting around eating crisps and watching guests swim in the outdoor pool, in this first edition DJ Kosme will be in charge of the proceedings.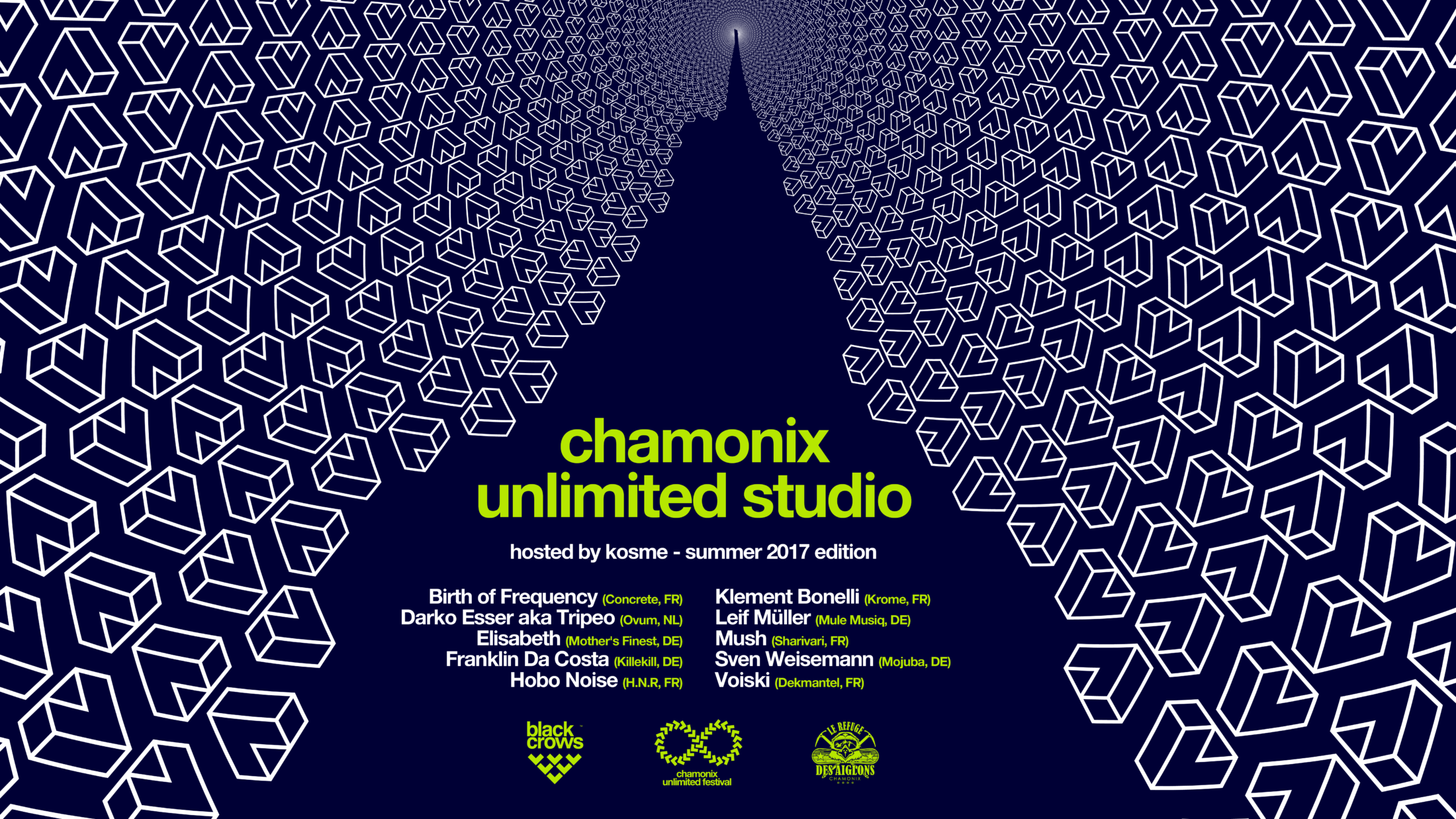 Then, every Thursday from 18:00-20:00 the artists will present their week's work beside the aforementioned pool with said guest bobbing around in a refined yet relaxed setting (entry is open and free). But that's not all, the studio will also be making recordings and releasing videos over the course of the summer weeks and in autumn a label will compile all the best tracks of the summer. A second studio session will take place in the winter season in the run up to the Chamonix Unlimited Festival taking place between the 4th-8th April 2018.
So, a weekly dance gathering at the poolside for the lucky ones every Thursday but for the rest, we'll see you in autumn to hear the crème de la crème of this year's summer session.
Translation : Paul MCKeen