A chance encounter at harvest time, picket fences, and 4-beat gait horses decorate this story from Bruno Compagnet. Summer has arrived in the Pyrenees and the crow from Aure valley recounts a rural idyll from his birth country through the wonders of its nature and its people.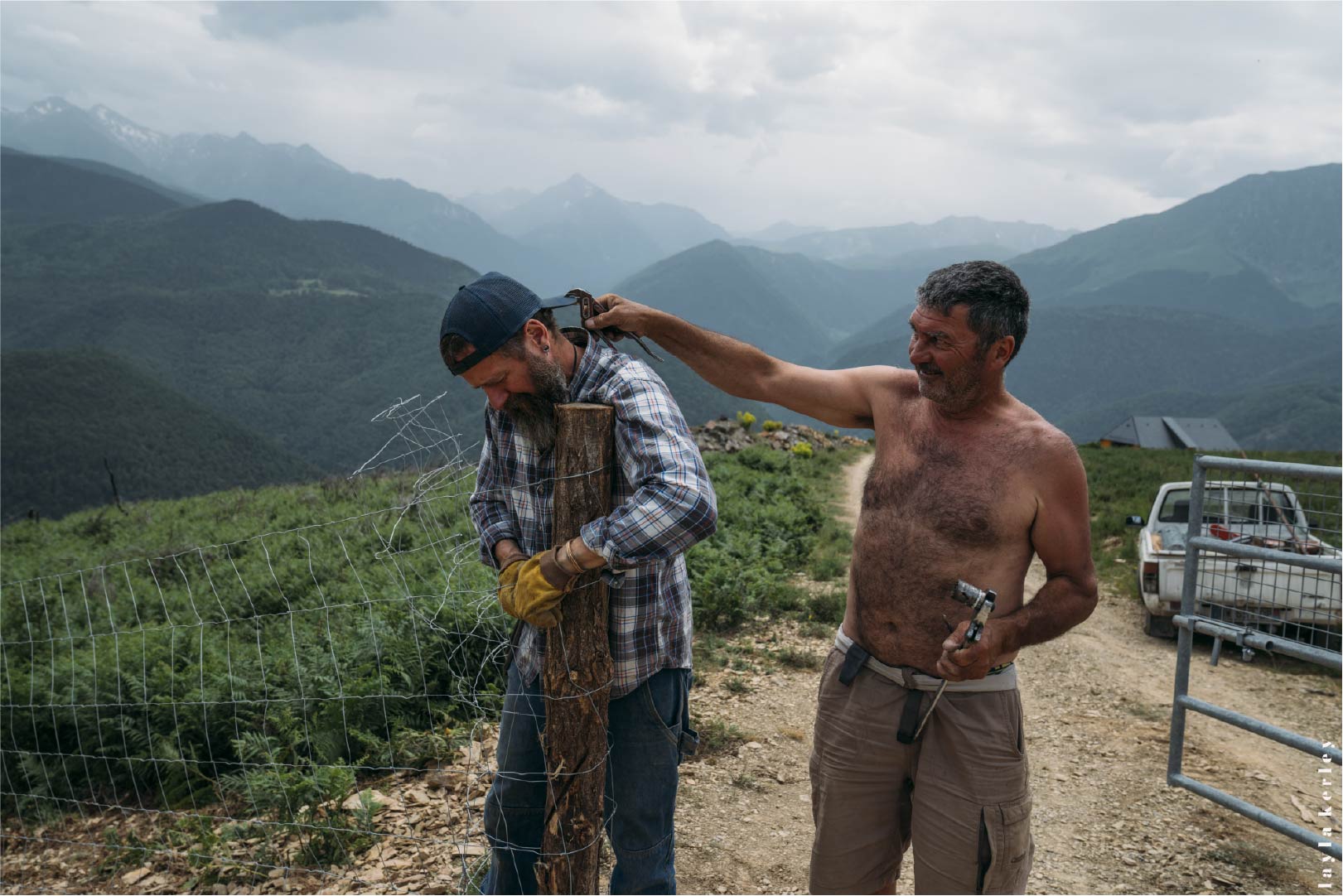 Last year, escaping the summer invasion on the north coast of Spain, we took refuge at home in the Pyrenees. A simple, natural response to the battle against the herding instincts of mass tourism. Here we could just let time roll on by. The garden, the kitchen, a spot of DIY, and restoring yet another old bike would fill our time and our days. It was towards the end of one of these days that I persuade my companion Layla to come on a bike ride around the little country roads without too many big climbs.
A long black strip of asphalt weaves gently through an open space between fields and meadows. On our left, a stream trickles through the cool shade of ashes, willows, hazels, and alders. Japanese knotweed has not yet invaded the dank river banks where meadowsweet grows in abundance. The monotony of our gentle ascent is broken up by the sight of two magnificent mares. I don't know anything about horses but the coats and attitudes of these beasts had something special about them. "They're Rocky Mountains" says Layla, "look how beautiful they are!"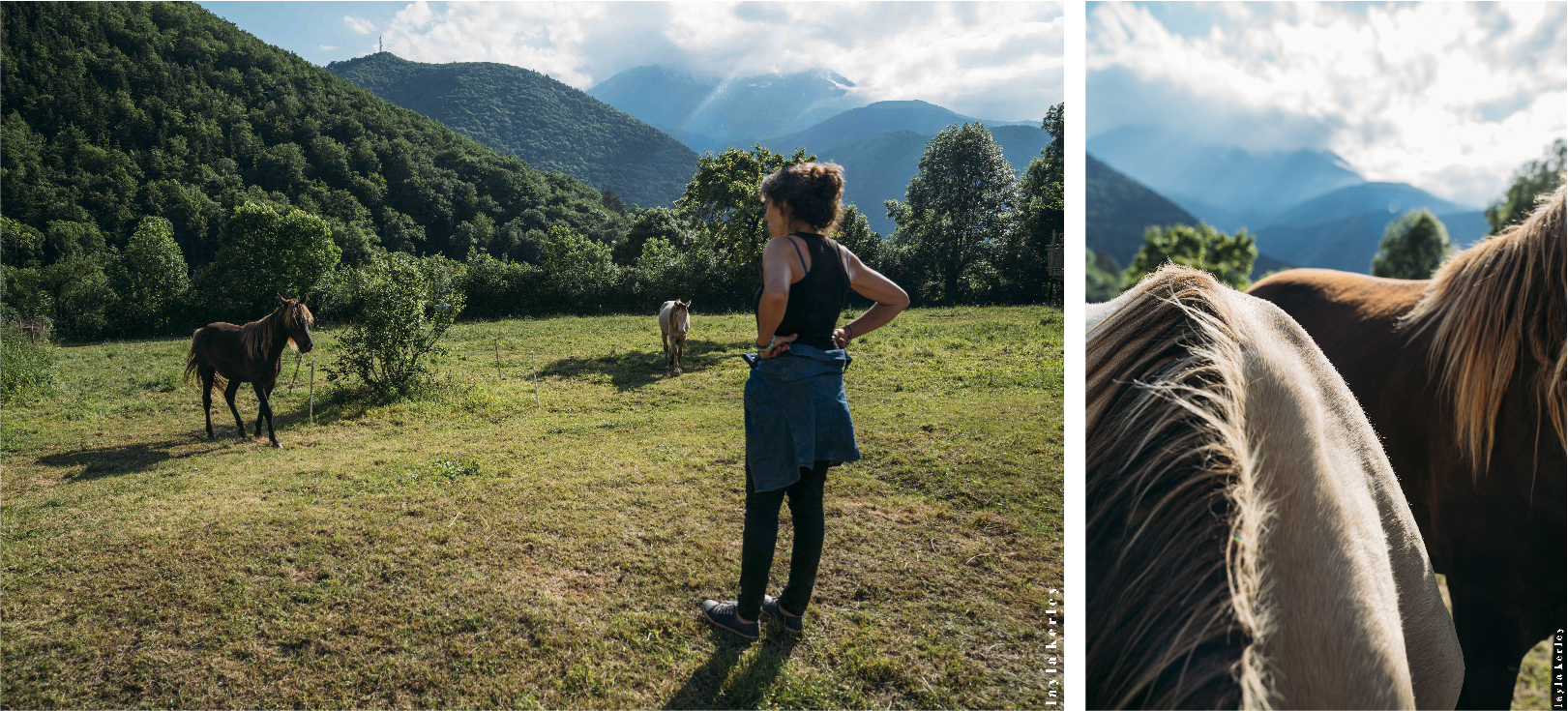 I take a moment to watch them, talk to them, and stroke their muzzles. In the warm end-of-day sunlight, the scene has something timeless about it. For me, Rocky Mountain is a brand of mountain bikes and perhaps a vague mountain range on the United States horizon. As we set off again, Layla confides in me that she'd love to ride horses again, telling me a bit about her experiences and passion for equestrianism. As I listened, I hug the verge to let a tractor with an old-fashioned mechanical chug pass by.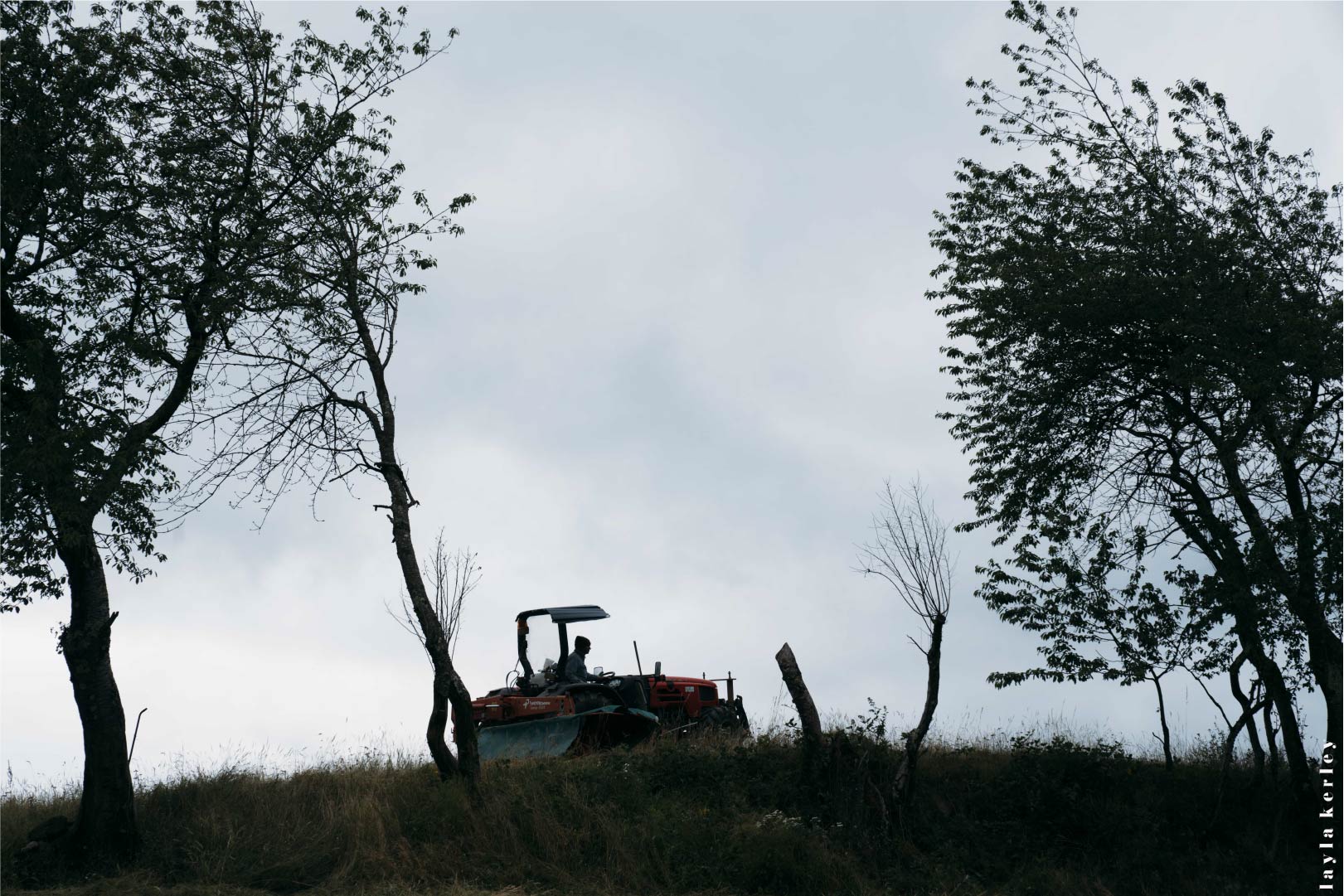 The tractor ominously slows down to a stop right in the middle of the road and when the driver turns around I immediately recognize Christophe who I used to work with on building sites many years ago. We'd completely lost touch over the years but we were both so happy to bump into each other. He had gone to Toulouse to work in the construction industry and had made quite a bit of money before getting fed up with it and returning to the Pyrenees. "Come and have a drink at the house, I'll introduce you to my wife Sylvie, she breeds horses."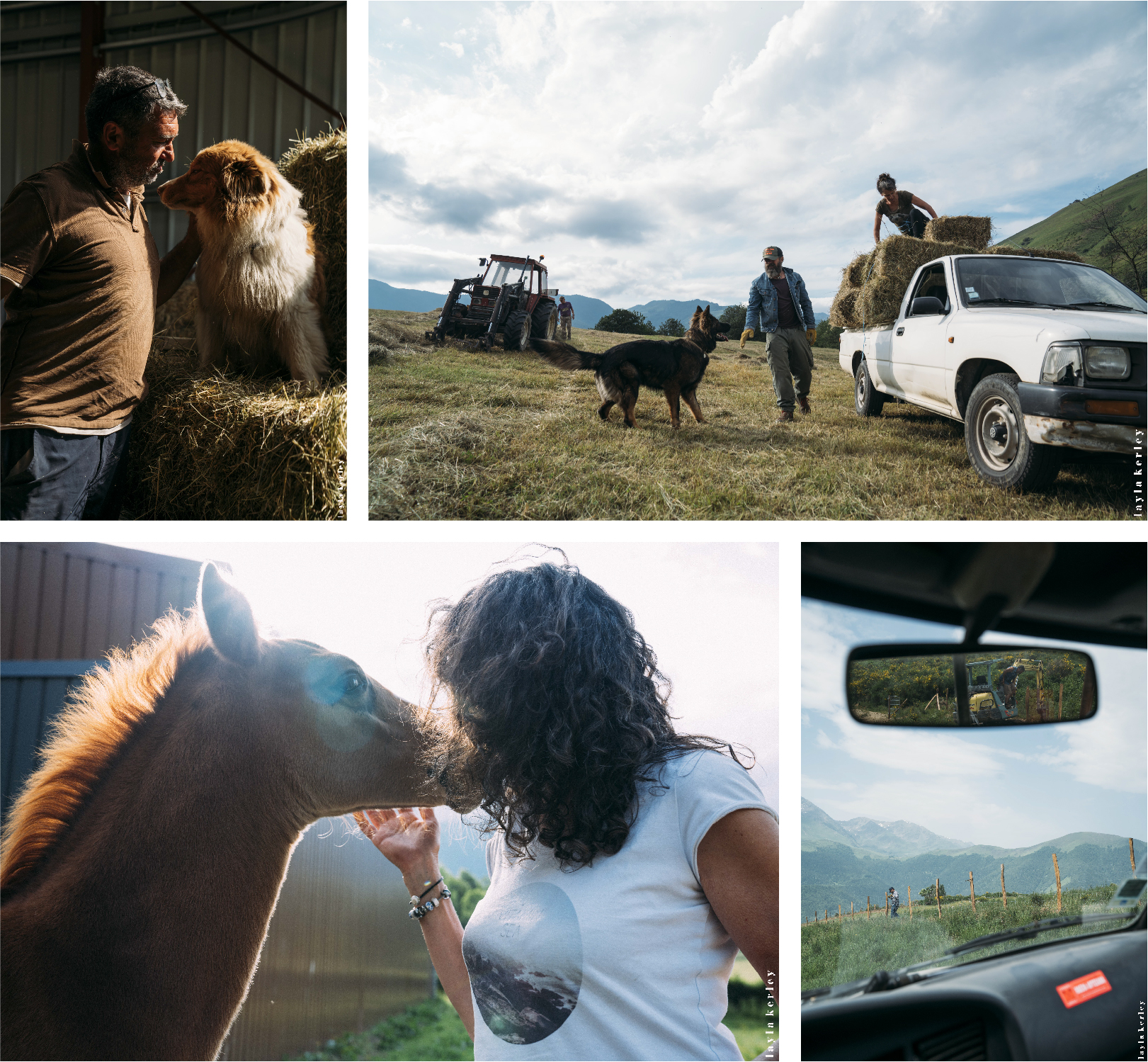 Christophe and Sylvie make a charming couple, two hard workers who had somehow found each other. Sylvie works as an accountant but her hands tell a different story. She grew up on a farm so was lucky enough to keep her own horse from an early age. Now she has twenty-odd, some at the end of their days, finding a safe place to happily spend their retirement. Christophe shares his time between the farm, which looks more like a ranch, and his outdoor activities working in the woods, landscaping and selling posts, and putting up fencing.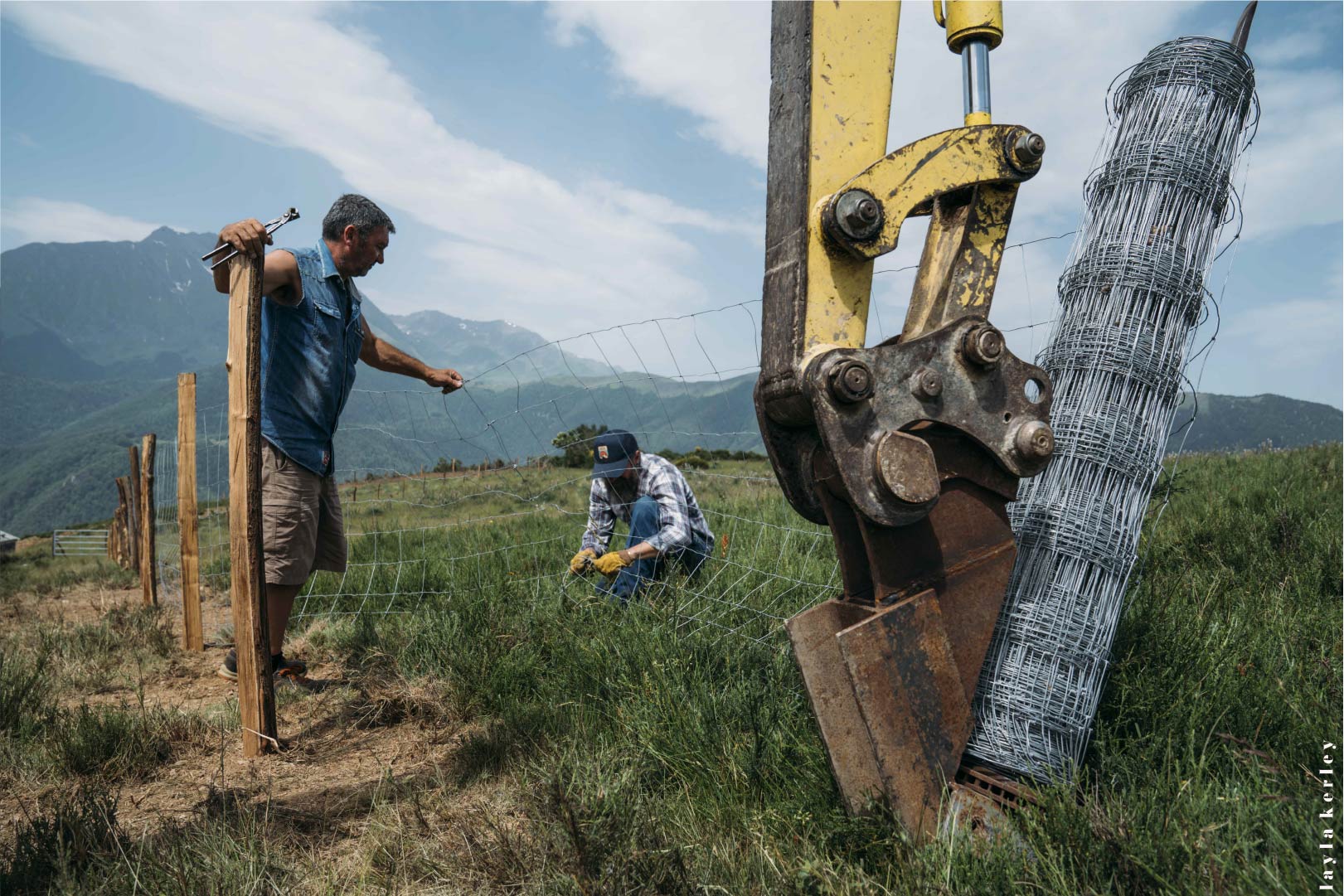 He's a charming character and has a mastery of Gascon banter, strange for a guy from the north who also speaks of his Italian heritage. He grew up in the Pyrenees and is totally immersed in it, his hospitable nature is not just an imitation of this rural culture's traditions. He has also stayed in contact with the wider world, and the life: he's just as likely to head off for weekends of sea fishing as he is going for an escape at the wheel of his 911.
A few years ago Sylvie had a bad accident and the resulting back problems put her chances of getting back on a horse into jeopardy. But her determination and multiple internet searches brought her to certain breeds of horse, like the Rocky Mountain and the small Icelandic horses that have a 4-beat gait, the Tölt, known to the Americans as a single foot, which is much less hard on your back, allowing her to continue to live out her passion.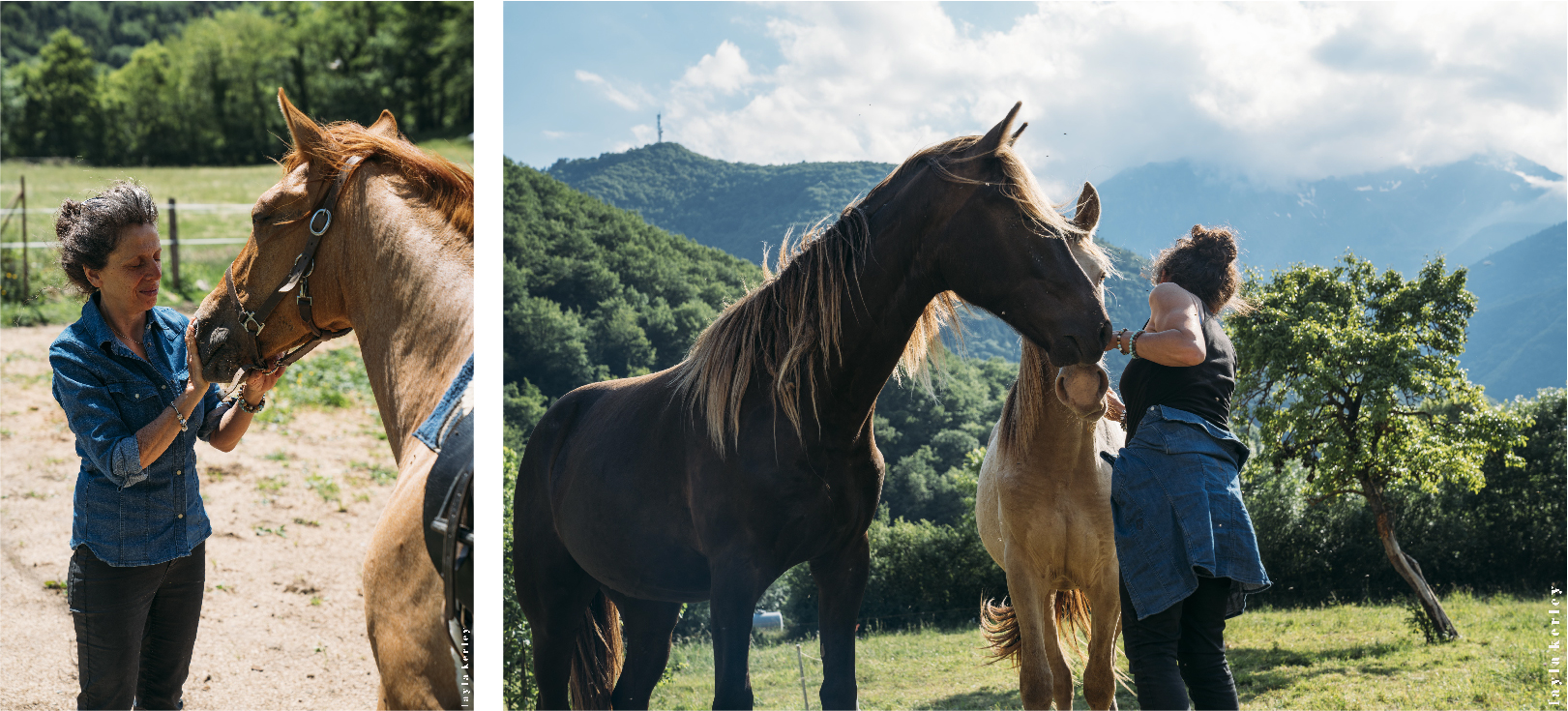 Life sometimes takes unexpected turns and keeps back some nice surprises for you. I'd never envisaged Layla going to an equestrian center in the plains. Even though she grew up in Chamonix, she learned to ride as a teenager in Normandy where her family spent the holidays. She misses this part of her life being surrounded by equestrian traditions and she often fondly describes these memories whenever we come across horses.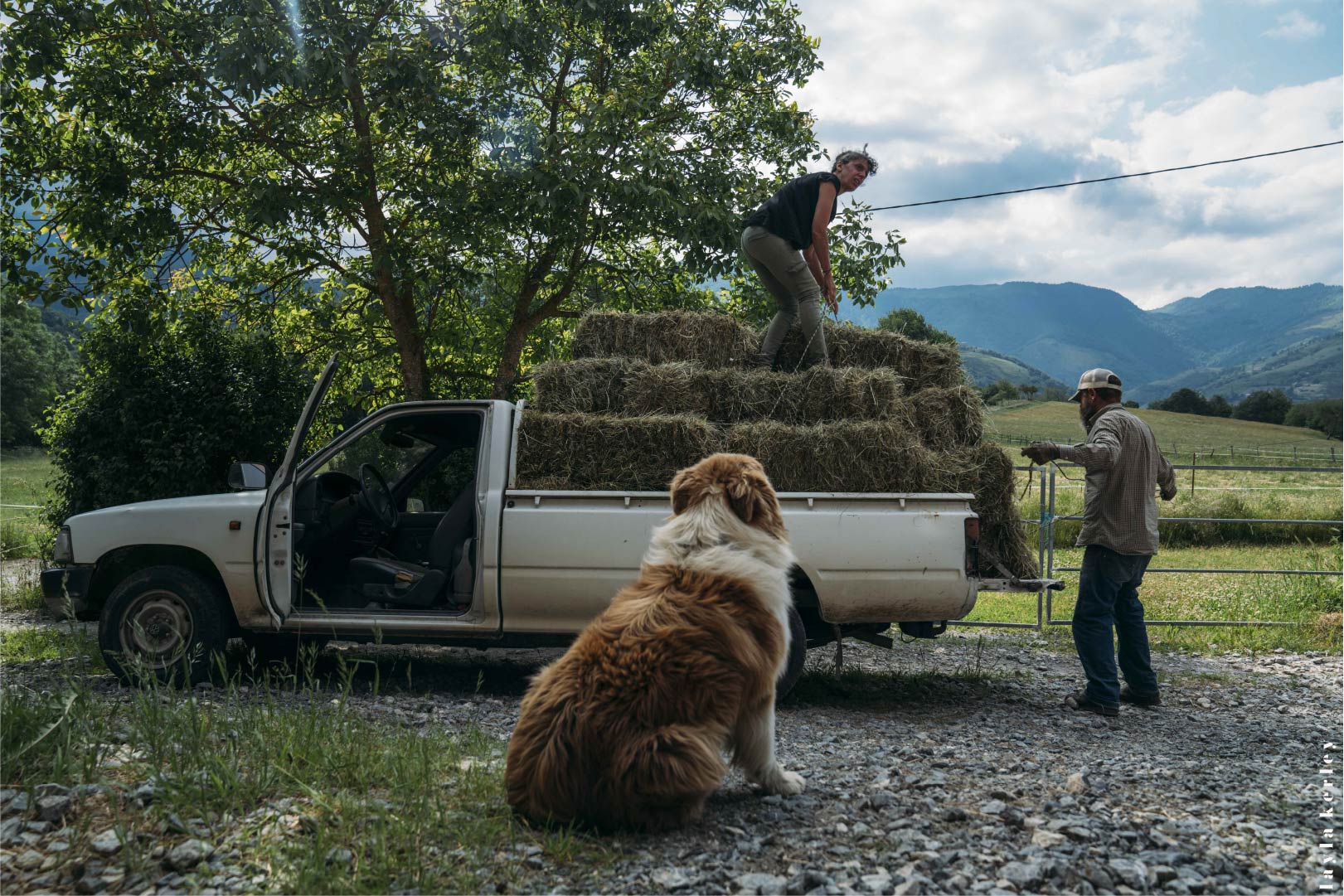 The girls had gone to move the horses and we finish loading the tools into an old Taro wagon with a whole lot of other stuff needed to put up the fencing in the mountains. Christophe's shed is well stocked: between the motorbikes and all the tools needed for his different jobs, there isn't much space left. Outside, a whole fleet of farming machinery is lined up, tractors and cranes that are all an extension of my old friend in a certain sense. You only have to watch him driving them or working the ground to understand this. The machines are maintained, greased, and oiled but they bear all the hallmarks of intensive use.
The dogs accompany us for a while, barking their way along the track from the property until Christophe shouts at them to lie down and they head back towards the house dejected. At least the horses, hens and their little pussy cat might be well protected.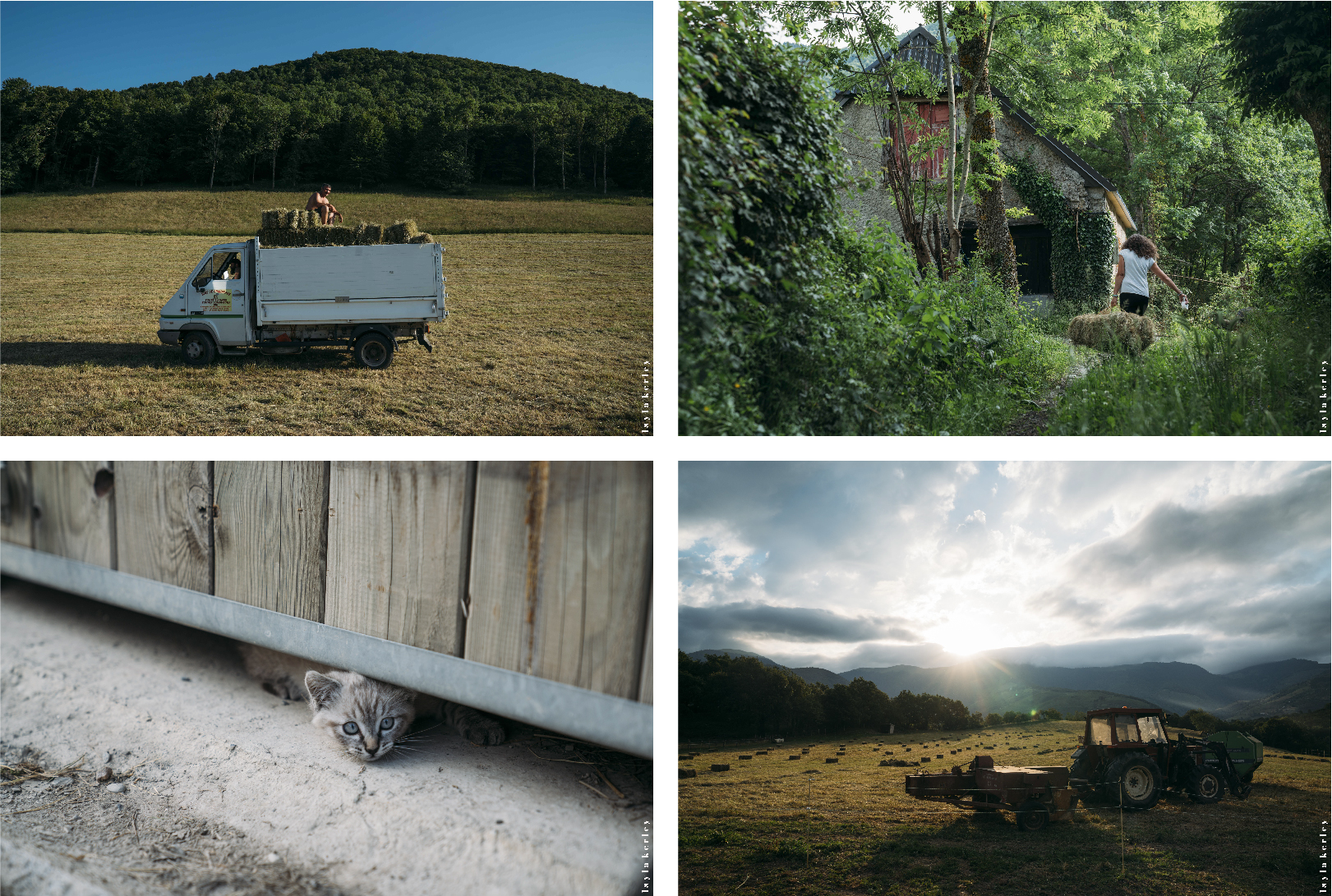 photos @laylakerley