With Balkan Express (movie just released on Vimeo), it is the second time that Green Dreamer crow Jochen [yok-ren] Mesle and his buddy Max Kroneck link hundreds of kilometers of cycling with ski touring. In their 2018 adventure, Ice and Palms, which they filmed together with their 10 year old friend Philipp Becker and El Flamingo Films, we followed them on a 6 week, 1800km Alpine crossing from their corner of Bavarian Swabia to Nice and the Mediterranean. The two friends love cycling, they love skiing, they love the mountains, and they wanted to do it again, with a dose of the unknown, of meeting new people and of adventure. This time they set off by train to Thessaloniki, with their bikes, for a journey backwards through the Balkans.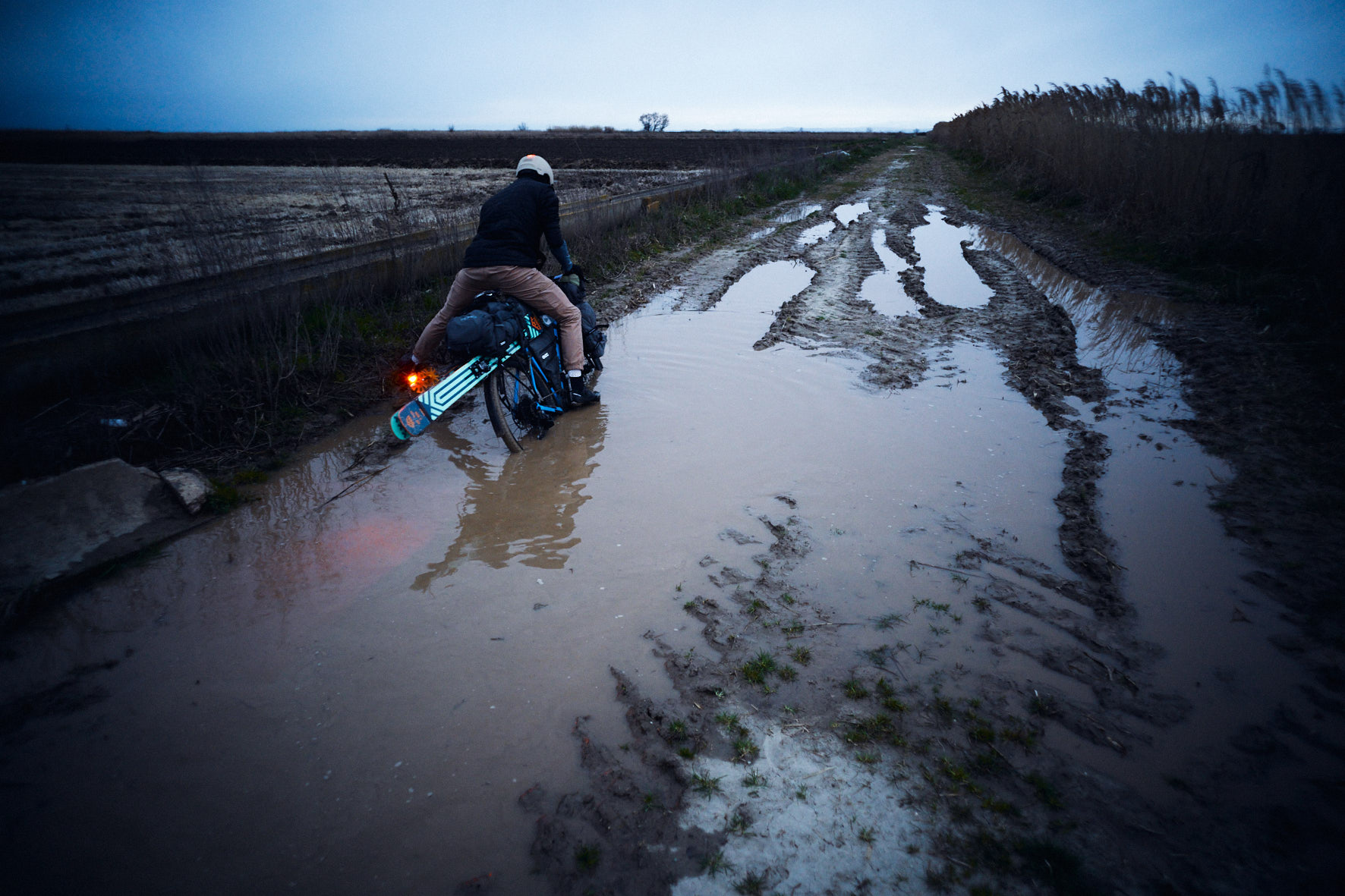 Blackcrows: Can you tell us how this adventure started? We would think a german crew use more a big V6 car than a bike to go touring around…
Jochen Mesle : I started filming with El Flamingo pretty much by coincidence in 2010. we did one movie a year, both them and I were rookies, so I grew up being better at skiing, and they grew up being better at filming. It was cool to start from the same point and grow together. We have been friends from the beginning.
In 2014 we looked for another skier, and I invited Max Kroneck to come skiing with us. After 4 movies together, we went on a trip to Iceland, and on the way back we started talking about what we would do if we would make our own movie. We had the same idea, we wanted to combine our main passions : mountaineering, skiing, photography… Also what we really love about the mountains is to start from home, going on an adventure, until it ends.
Usually moving for a ski movie you wait at home until the conditions are good, then you hop in your car, rush, and then go back home and start again. We wanted to change that. We thought about what kind of transportation we could use that would make us always stay in the adventure. We came to the bicycle because we really like the transportation speed. It's fast enough to get moving, but also slow enough that you see your surroundings change and you really live in the moment. That was the main point.
We looked at maps, looked at some mountains we wanted to ski, and saw that they were pretty much in a line. Our goal was set, we wanted to start at home with the bicycle, ski cool mountains to the Mediterranean sea.
We also wanted to document a big part of the days by our own. Philipp would join us for 2 or 3 weeks and we were gone for 6 weeks. It was a cool combination. When we are filming by ourselves, viewers are very close, and when Philipp and the filmers are around, they have a look from outside.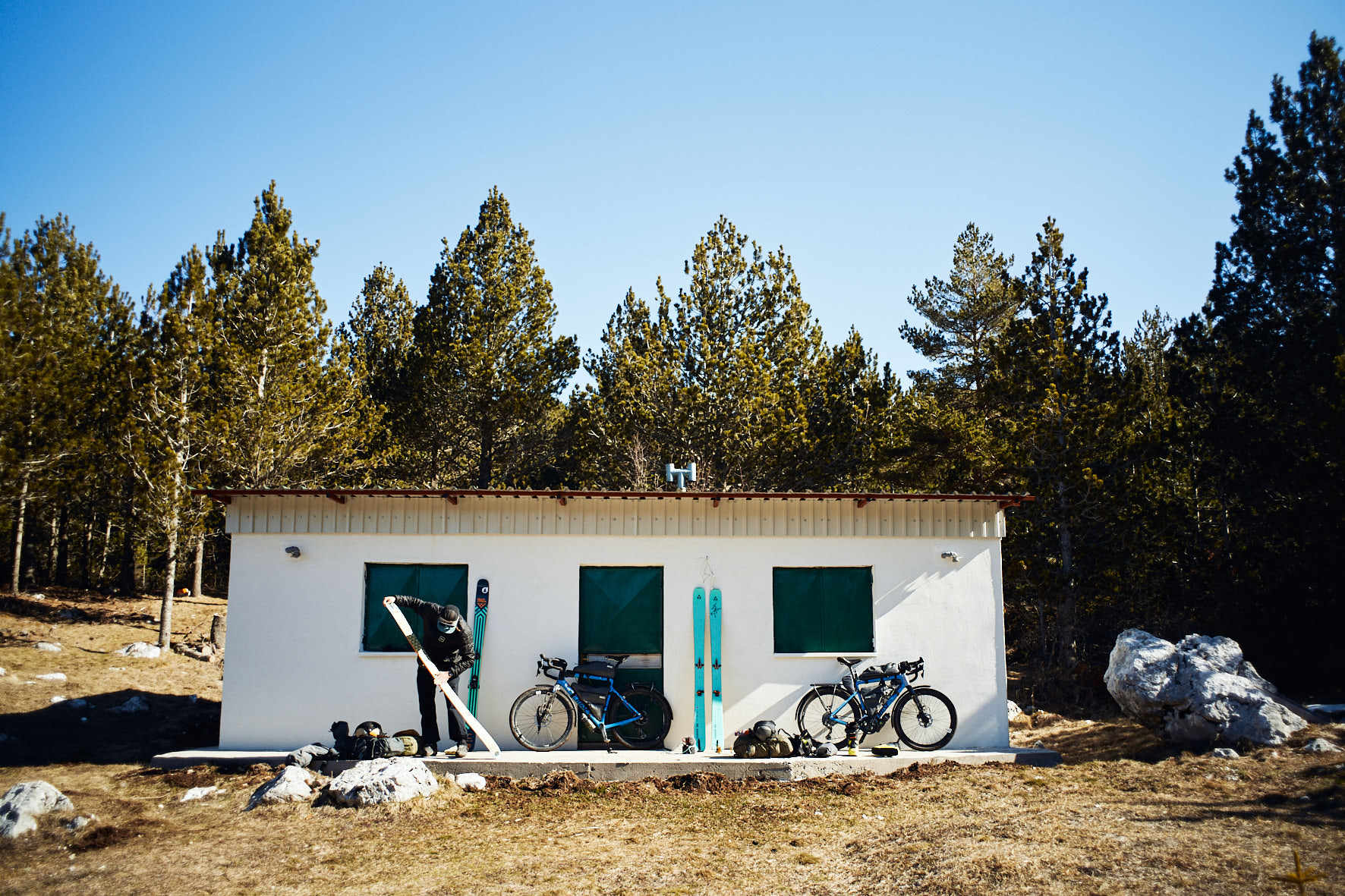 How about being less CO2 intensive, was it a big part of the process?
Ecological consciousness was never in the foreground. The way we were raised, our parents always tried to be close to nature. When we used a car, we made it full, and stuff like that. It's the way we think, and it was cool to combine both skiing and biking. When we were children we did lots of biking trips and were used to really enjoy it. The goal was not to be as eco as possible, but as we grew up like that it was cool to come back to it, it was the normal thing to do.
So you did this first "biketouring" movie, Ice and Palms, then when did you think about going for it again?
Pretty soon. When we made it to Nice, we immediately started to think about cycling all the way back. In between we did two really cool short movies, but all the time we were thinking of going on another bike adventure. We wanted to see something else. We grew up in the alps and love them, but we wanted to see different mountains and different cultures. We looked at the maps and first thought of the Pyrénées, Norway, Corsica. Then I remembered I had really liked skiing in Greece, but had never been in between Greece and Germany. We knew that there were cool mountains but had no ideas how they looked, and especially how the people were. So it was why we wanted to go to the Balkans.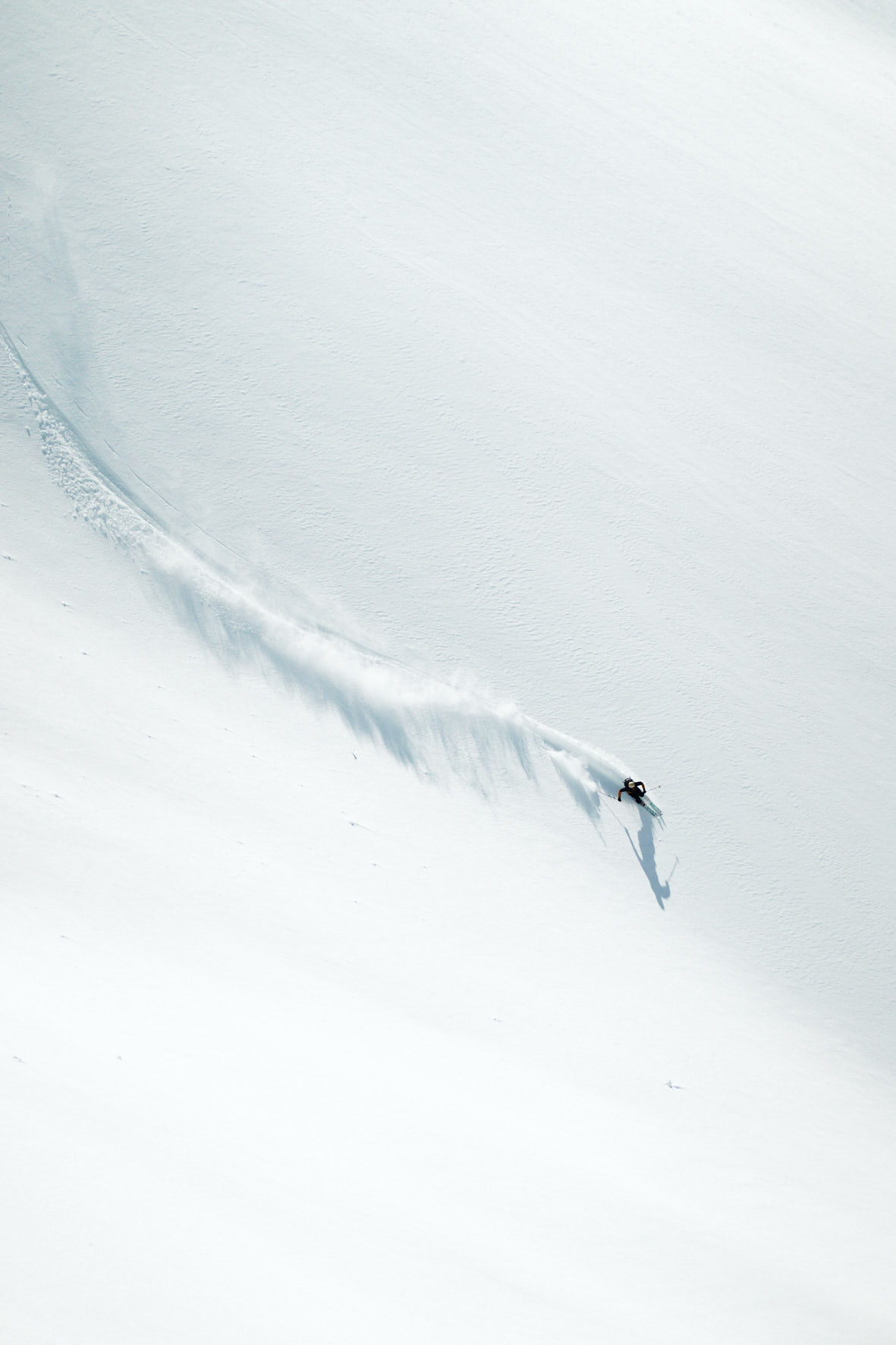 Did you document a lot or just looked at maps and decide to see how it would go?
A combination of both. Once we set the goal to ski in the Balkans, we talked to friends who had been there. And then we had contacts on some spots. We had this local artist in Montenegro, we did the movie artwork for the poster with him, and we asked our bike sponsors to paint our bikes with the blue color he used. We went to him on the trip and he drew the artwork on our bikes. It was also cool because he told us a lot about the biking infrastructure in Montenegro, and how slowly the culture changed from cars being very important, to the first bike lanes they just built.
In total we were in contact with 4 persons that we would meet along the way. One was an artist, one a mountain guide… We wanted to have some insights from the locals, but also be flexible on our own. So we had those 4 stops in 5 weeks, then we were on our own.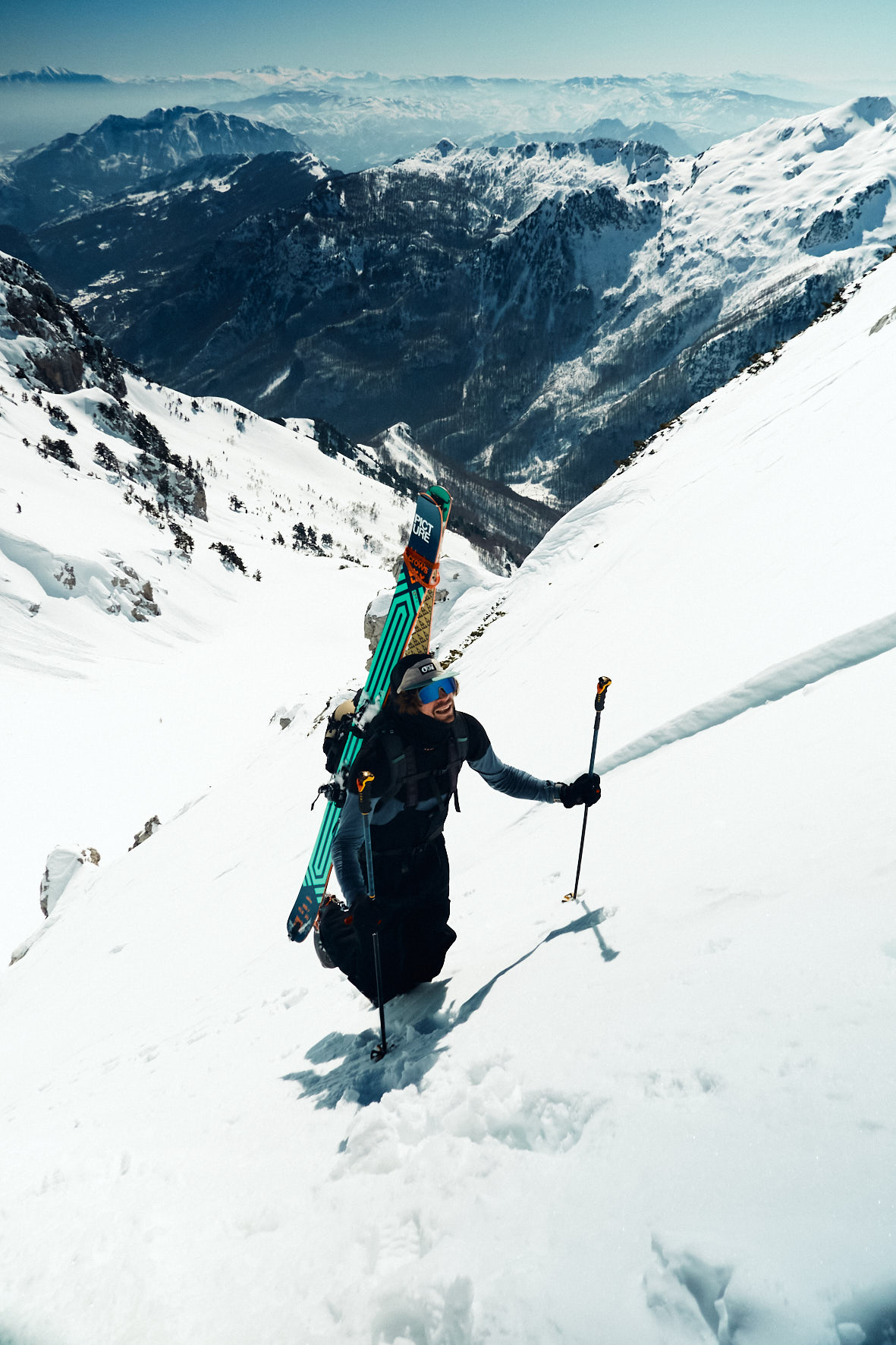 What were your best memories? We heard from Philipp that your very first day on the snow was quite epic…
On the first day when we arrived in Thessaloniki after a long train trip, it started snowing down to almost sea level. There were snow covered olive trees everywhere, it was crazy.
On the second day we cycled up the mountains with the bikes and there was almost half a meter of snow on the road. We changed to the skis and hiked through a beautiful forest, and the snow was so good. The feeling to be at the right place at the right time was overwhelming. All the more because at this moment it just snowed were we were and the rest of Europe was dry. It was a long time to organize everything, and it felt like all the work was going to pay off, it was a great way to start the trip.
I have 2 other good memories.
Number 2 is also about skiing, in Valbona valley in Albania. We saw 2 italians which we also met in Kosovo, but except for them we had all the mountains for ourselves, and the conditions were very sunny and stable, really perfect. The filmers just had left us, so it was just Max and me, and we also managed to capture everything.
Number 3 is about the last phase, cycling closer to home, being in a good mood, in perfect weather conditions… Because our last trip we started from home and went to the unknown, and this time we started from Greece towards home.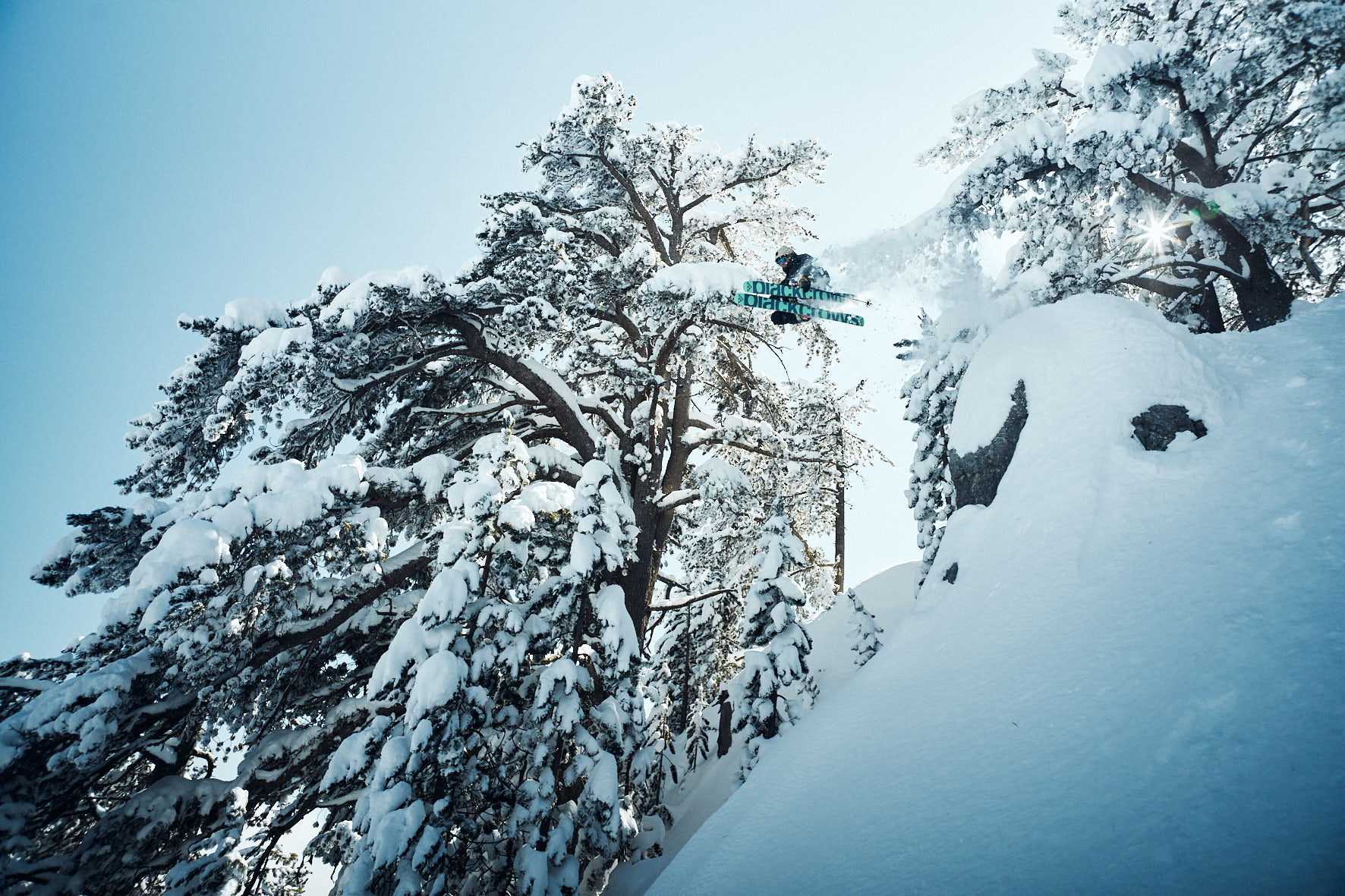 Is it biking or ski touring that is the most rewarding?
The funny thing is when you want to have good conditions on the mountain, you have to handle bad conditions on the bike. At first it was raining and snowing, so it was really hard on the bikes, but also funny and cool at the same time. Max and I really like the challenges when you get a reward afterwards. The first two weeks were really hard and challenging on the bikes and really good in the mountains, and then the last two weeks were completely different, when we were in Bosnia and Slovenia, it was really sunny and good for biking but really spring conditions on the mountains and not a lot of snow left.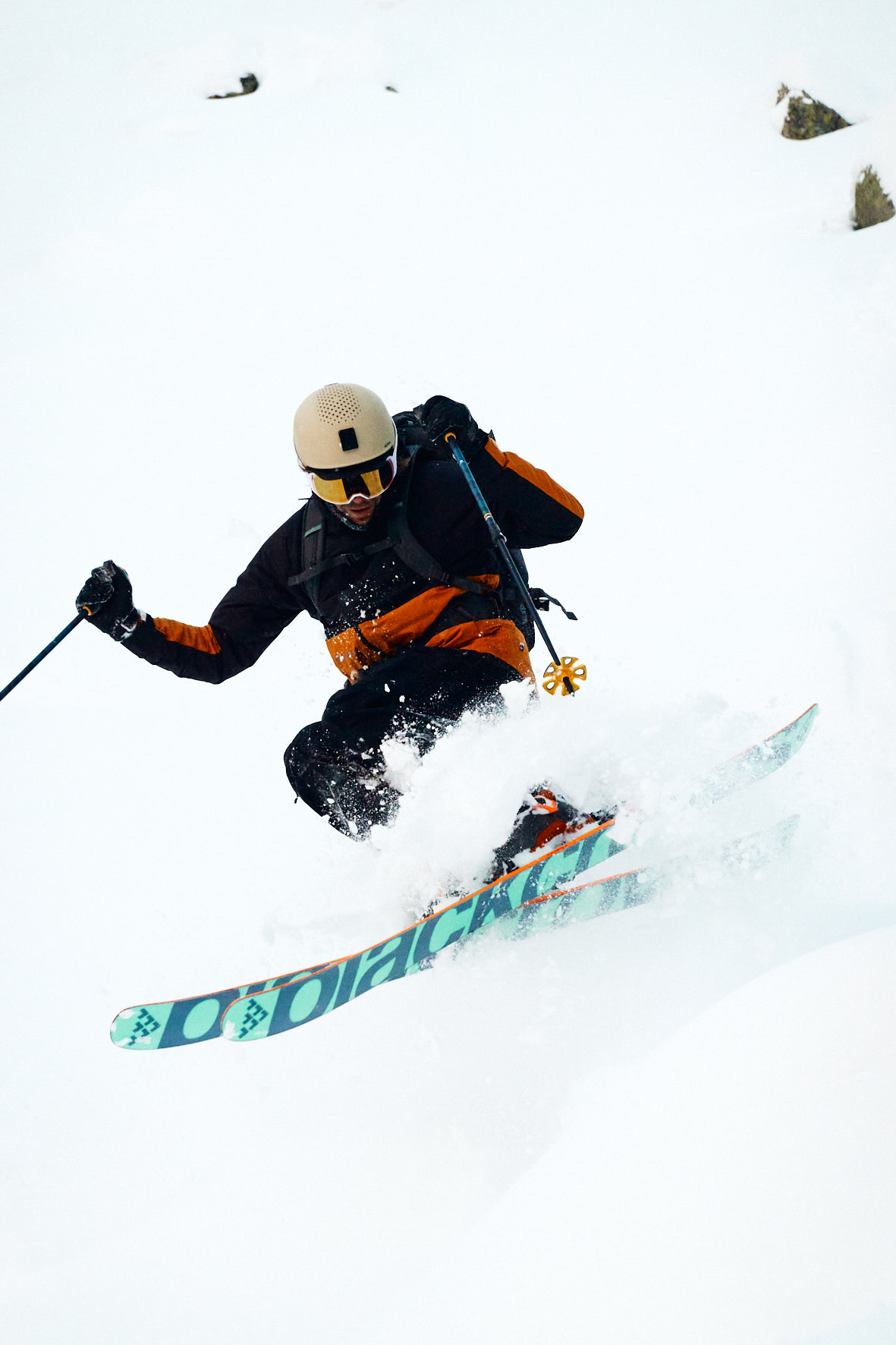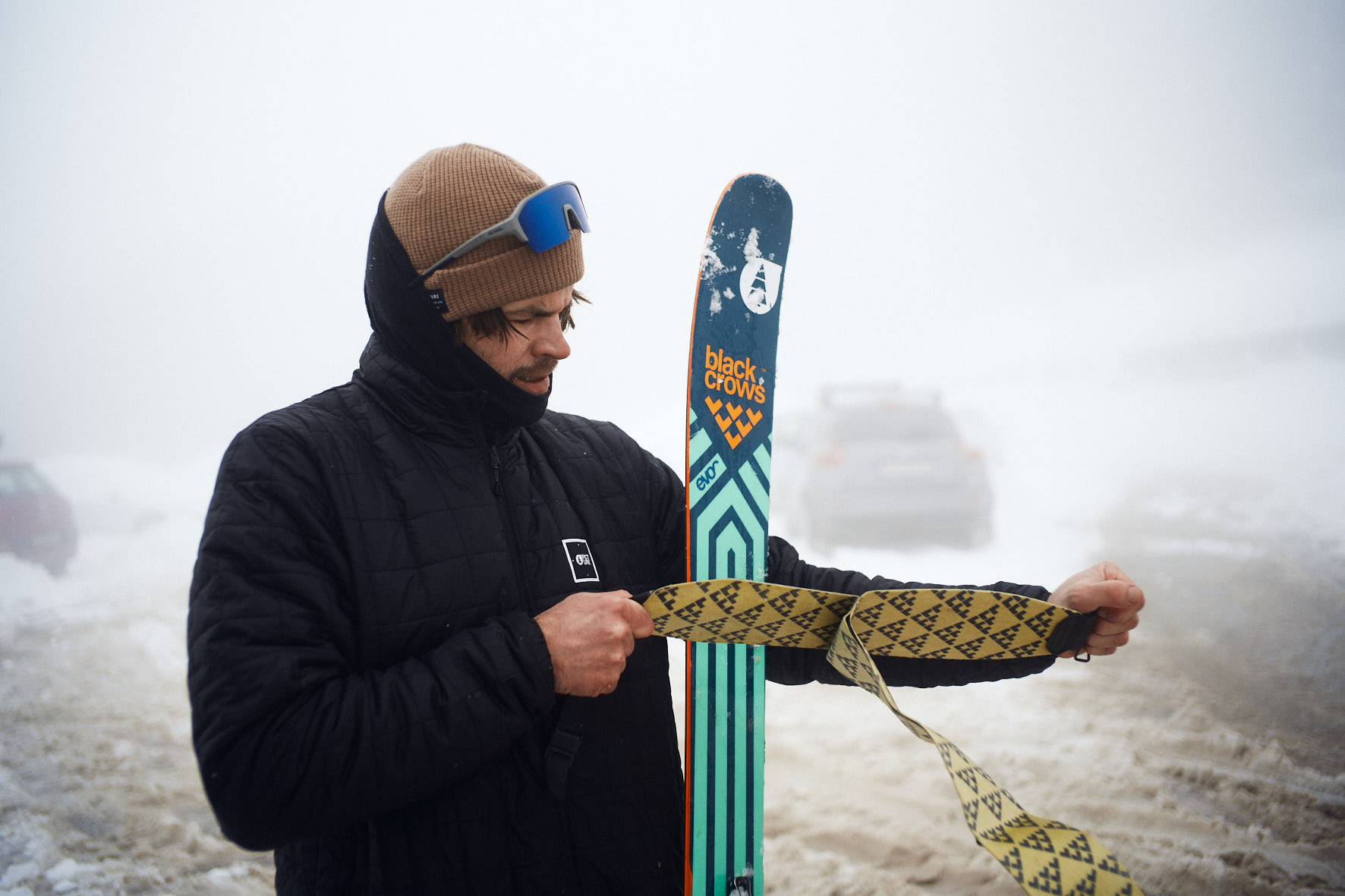 How about passing the borders? It seems like you finally had a good time?
We were really nervous before each border, also because each country had different COVID regulations, we had no idea what was gonna happen.
The first border, between Greece and Macedonia, was so cool. It was in the middle of the night, in a snowfall, we were on our bikes, and after 10 seconds the border patrol were already giving us advices on where to go skiing, what to do like, really friendly.
One time we had to use a motorway to get from Albania to Kosovo. We were really nervous, not knowing if they were going to let us pass, but in the end they were super friendly.
Any issues with the roads?
Philipp, who was driving the car when they were filming, told us that on the way to Montenegro they had tricky roads, but we had our gravel bikes and it was all good. Sometimes the traffic was a little scary. Especially we had two days of strong winds, and because we always started our days quite late, we ended up cycling 2 hours after sunset, during the night. In Bosnia, there was a road where a lot of trucks were traveling, so it was intense traffic. But we never have been in really scary situations on the whole trip.
Let's talk about numbers? How many days, highest speed, longest part, kilograms?
The highest speed on our bikes was 93km/h, in Austria on a really steep mountain pass, and because we had 40kg each, bike included, it made us go fast. The bikes themselves are super light, about 9kg. The longest part was the last one, about 214km, it was shitty weather and we put 2 days into 1.
We did 2500km in total, 7 ski days, 40000m vertical, maximum 2000m in one day in Valbona on the skis, and also 2000m on the bikes.
How about broken parts and travelling light? Ski touring is tricky enough, but combine with cycling there's a lot of stuff that can break…
The bikes did really handle it very good. We had carbon frames, and on gravel roads, with all the vibrations and the forces, my rear rack broke and I had to fix it. I went to a store in Kosovo, but they could not understand what I needed and it was really funny. In the end it was easy and we could fix it. In Austria, one of Max's electric shifters went off and he could only chose between the very biggest and very lowest gear.
We tried to minimize everything to take as little as we could, but also everything we needed to be able to spend 3 days on our own in the mountains. A big part was electricity, we needed to handle our drones and cameras. We had a dynamo to be able to charge our batteries with our front wheels while cycling. With so much gear it took almost 2 hours a day to re pack, especially when going from skiing to biking it's quite tricky. We got used to pack in a fast way, but it still took lot of time.