Toward the end of summer, Michael Bird Shaffer turns into a firefighter. A sort of kid's dream, running through the forest with his buddies and an axe.
Mother earth and father sun provide us life and more.
Earth, Sun, Wind, Water and Fire: five elements play hide and seek through the seasons, giving the joy of nature.
I was raised in the nature
Living with nature we learn how to work with the elements, play with them, and sometimes we try to control them.
When winter is done and the spring comes there is life growing everywhere.
The cycles make it all grow, flowers blossom. The sound of forest is loud, shouting with life's return. The snows melt and water is running. A short time to hang up the skis and explore the naked mountain. Bikes and trail, playing in the rivers, flying in the sky.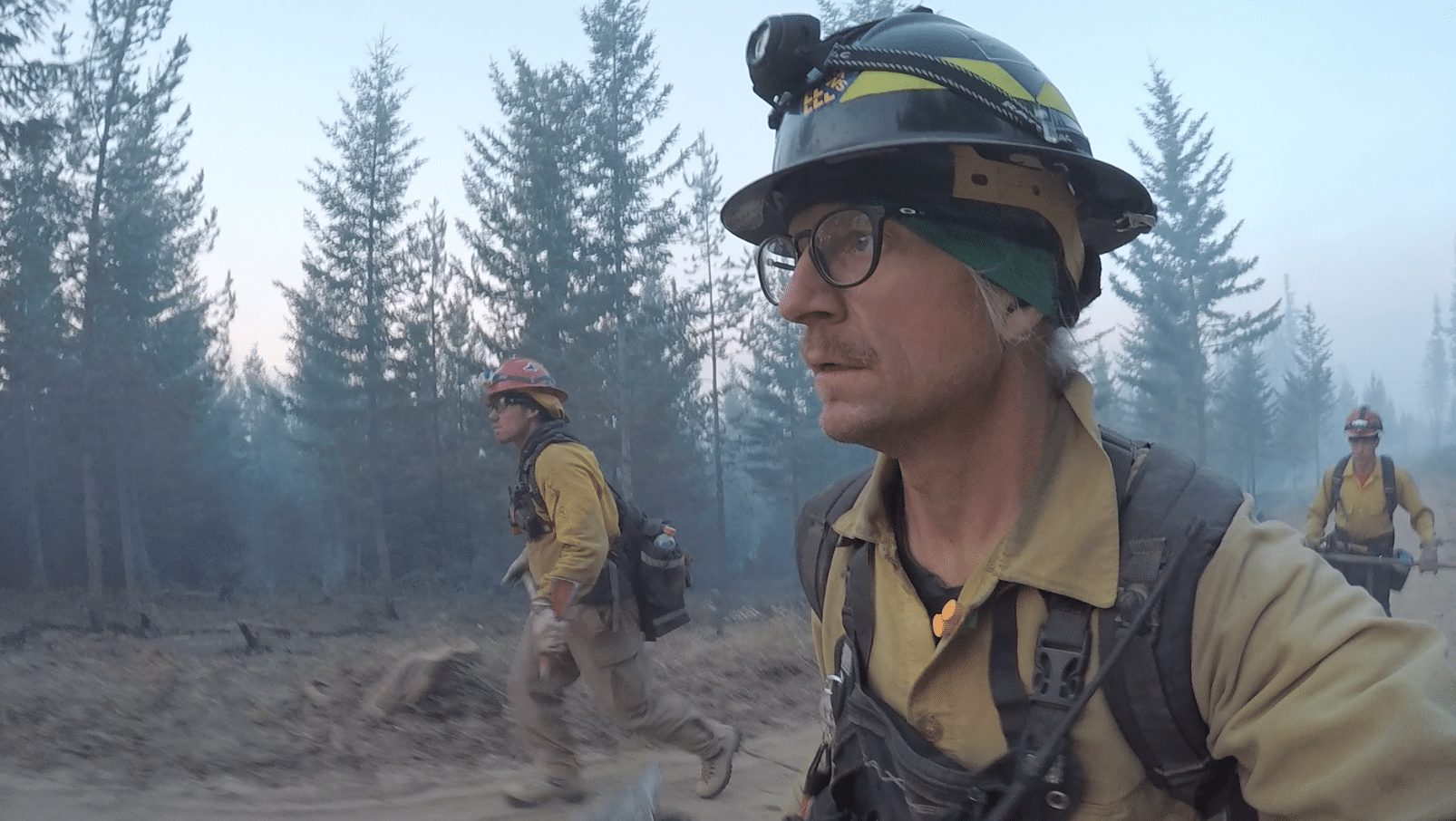 Michael Bird Shaffer
Some rejoice in this time of year it gets warm, and there is time to be in the river
and much work to be done.
But then in the heat of August comes a different type of storm.
Thunder with lightning that inevitably starts a flame.
This has become a dreaded time of year.
Smoke fills the sky and this season fire was everywhere.
Its time to go to work
fire fighting has begun
We learn how to work with and play with its elements, and battle with them.
Taking care of the forest, knowing the winds, the weather, the topography, the landscapes tap into the same intuitions I have had to hone for my practice of skiing and flying.
Im happy its Fall time,
Fall time, waiting for the first colds, flakes. Time to rest, to be prepared, to sharpen the knife.