Text by Johann Pellicot; visuals by Noki
I remember my first meeting with Noki as if it was yesterday, though it was more than 10 years ago. I had just moved to Paris to work and we met in a bar in Saint-Germain-des-Prés through common friends.
At the time, my friends and I were using our free time and our little savings to train for the "barathon", a rather obscure high-level sport consisting in chaining a maximum of beers in a maximum of bars of a given district. The winner is simply the last person standing, the one who has drunk the most beers in the most bars. The method of transferring between two bars is left up to the participants.
At the time, most of my opponents chose to walk, preferring a well-deserved break, conducive to camaraderie and jokes. As for me, I was adept at transferring by bike, for the opportunity to test my physical condition in extreme conditions and the chance to arrive at the next bar a little ahead of the rest of the group, just to smell the atmosphere and make sure I had the best seat at the counter. That night, for the first time since I started, two of us were cycling: Noki and me.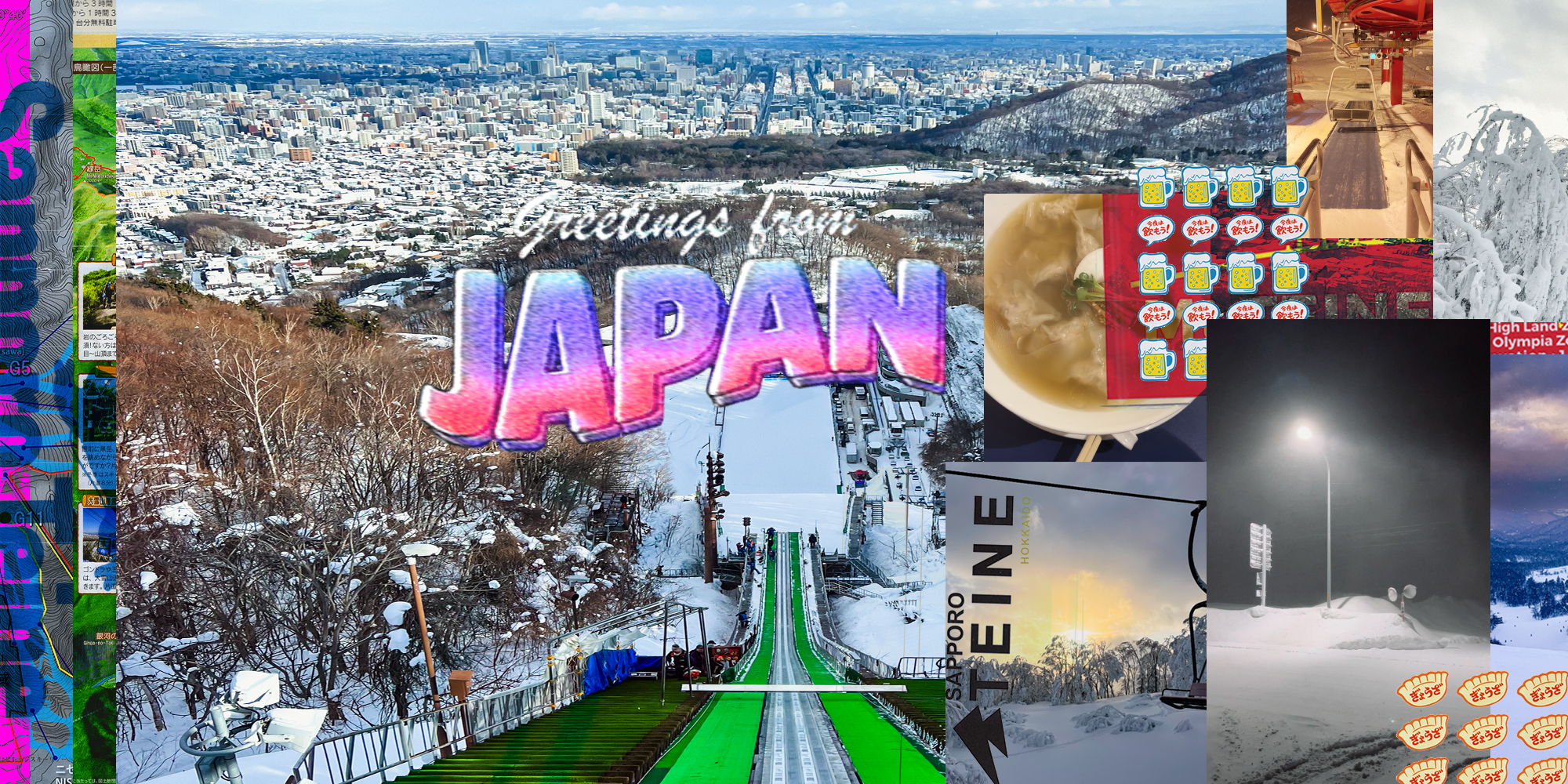 Of course, we were both pedaling, but not really towards the same horizons. If I remember correctly, I had to wear a grey suit, black dress shoes with more or less square toes and a briefcase that was supposed to show my ability to get a better salary, more responsibilities and an advantageous retirement savings. Noki had style. He wore a cap on his head, baggy jeans, a pair of worn sleepers and a skateboard attached to his backpack. From the little I had talked to him, I understood that he was making videos and that he would think about his retirement another day. The difference between Noki and me did not end there, unfortunately for me. He was riding a fixie bike that he had more or less cobbled together with his own hands, I was pedaling a brand new Dutch bike that my girlfriend had given me for my 25th birthday.
So there we were, both lined up on the same starting line, ready to compete for the biggest drinking binge of our lives. We had 500 or maybe 600 meters to go to our next goal. At first I tried to keep up, but Noki outpaced me within two laps. In the distance, I saw him do a spectacular skid, stop at a red light and wait for me to cross the big road that separated us from the next bar.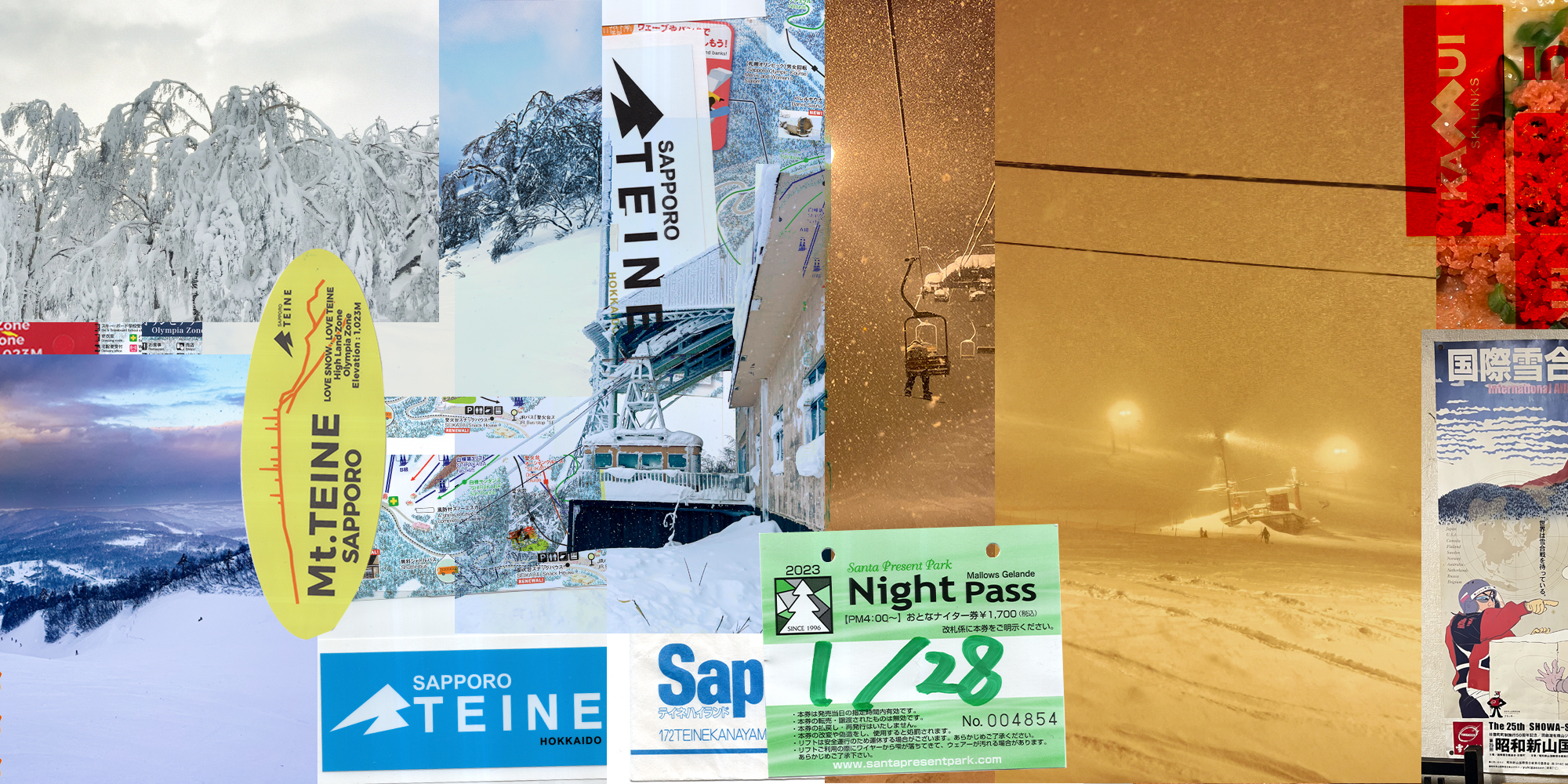 He was starting to piss me off, the honorary member of the style and cool brigade. I stood on my pedals and pushed as hard as I could – no matter how much the crotch of my suit cracked, no fashion faux-pas was out of the question for the barathon anyway. My bike quickly reached its maximum speed, I passed Noki and started a slalom between the cars coming from left and right, I shouted onomatopoeia like "Woooooooouhou", I was insulted, I was honked at, there were two or three squeals of tires, but I finally passed without decreasing the rhythm, and I was the one who finally waited for Noki on the other side.
He called me crazy, we laughed and we became instant buddies – I think.
As you can see, in a world city like Paris, I didn't have much to distinguish me from the inconsistent mass, except for a certain capacity to take immoderate risks on my bike and the fact that I was, in my youth, a decent skier. As soon as the snow fell, I used the money I didn't spend on desperately trying to win a barathon on train tickets to join my friends for ski touring.
Before I became a complete shadow of my former self, I finally took a break from the gray suits, briefcases and black square-toed dress shoes; I took a season to ski. An old car, three pairs of skis and some savings: I had set myself the goal of visiting as many resorts in the French and European Alps as possible. I would spend most of my time alone in order to reconnect with myself, mother nature and all that crap; my girlfriend and some buddies would join me from time to time to share some good moments and judge if my mental state remained satisfactory.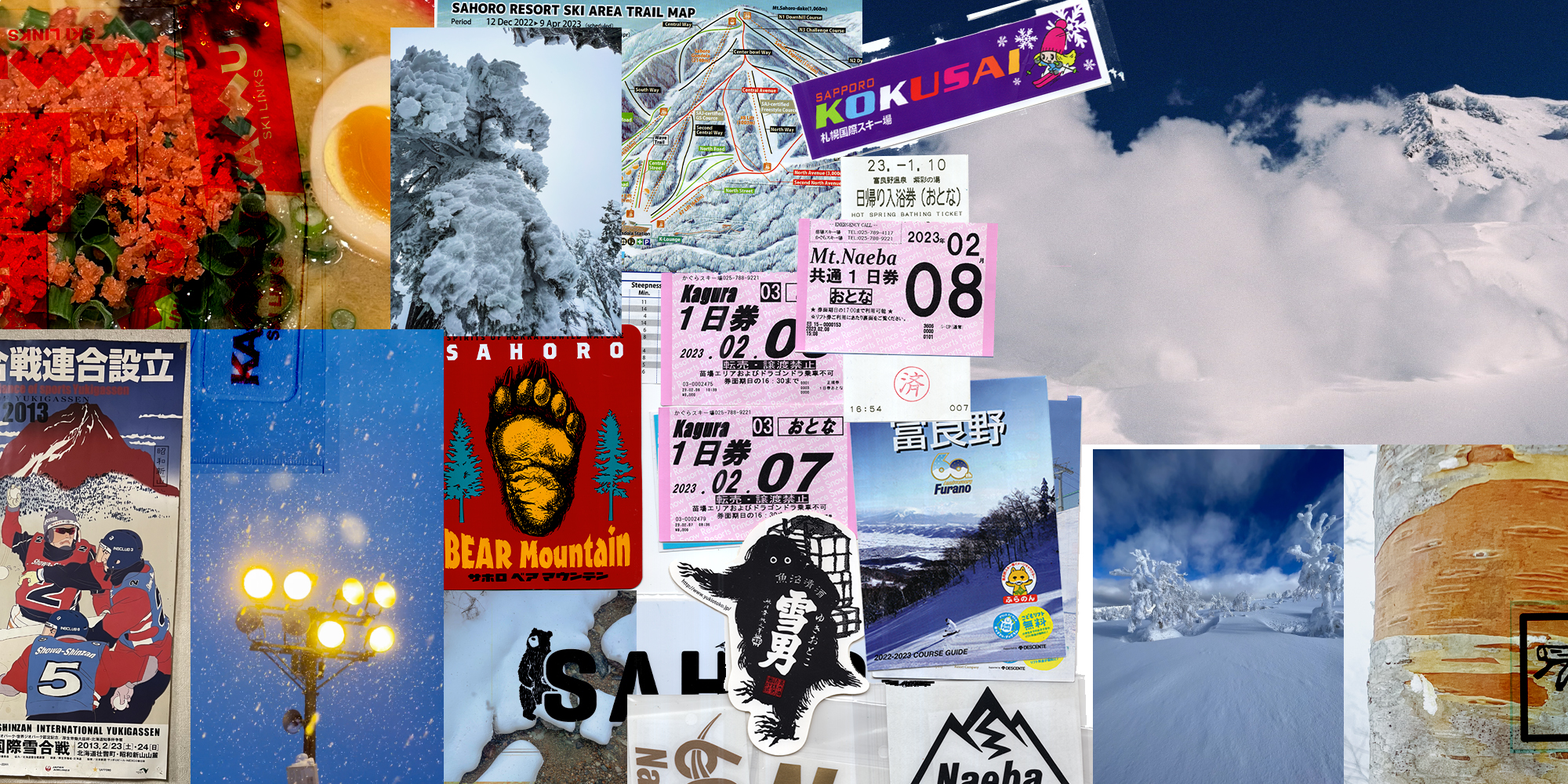 And guess who was the first to call me? Good old Noki. I didn't even know he could ski, but he showed up with a very stylish outfit and a pair of pink skis adorned with chevrons. It was one of the first days of the season, tons of snow had just fallen in Les Arcs. At the first rotation, I understood why I didn't know he could ski: he couldn't ski. Considering how stiff his legs were, I wondered how he managed not to take a beating at each powder turn, but the guy had the faith of a new convert, and we did it all day long.
At the end of the same season, Noki was back. He was going to put on his skins for the first time in his life in the Italian Dolomites. On the way up, there was still work to do but on the way down, he was not the same man anymore. When I wondered about his progress, he mysteriously mentioned that he had spent "quite a bit of time skiing". We did this more or less every year and, if his pink skis remained the same, his technique evolved very positively. Noki finally admitted to me that, since our first session, he now slept with his planks in the winter and was on the snow more than a ski bum and a ski racer combined.
Every year, it was a bit of an overkill. Noki was no longer satisfied with accumulating ski days, he also multiplied the destinations. But, I thought naively: "the affair follows its course quietly, I have some margin, Noki forgets that one does not become a ski purist with a few kilometers in the car and a few good runs in Italy or in Slovenia".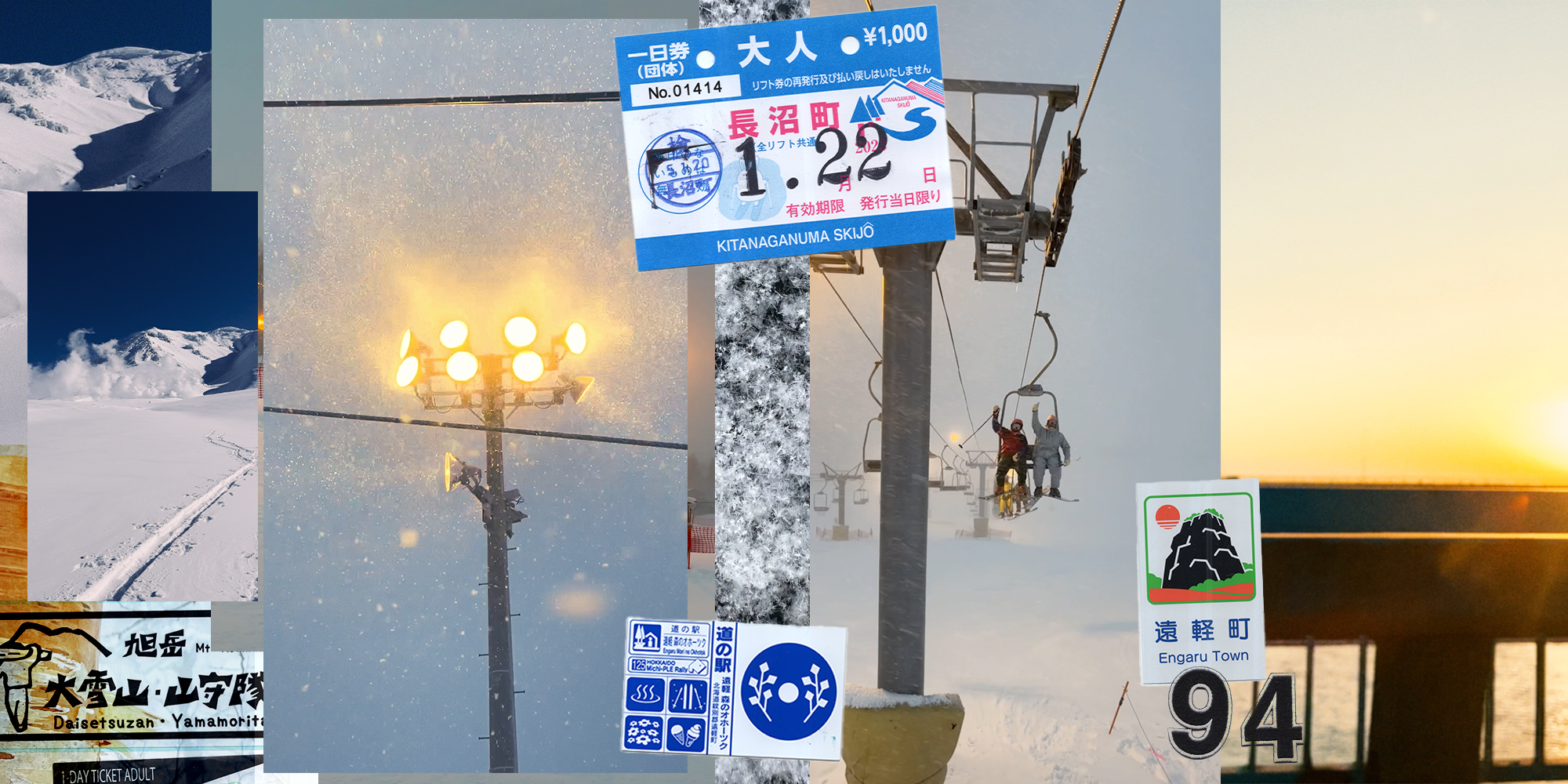 But he didn't care about my superiority complex… In December 2022, I sent him a message as it happened once or twice a season: "Cham' end of December?".
His answer was without appeal: "Sorry, two months in Japan to ride ahaha". What to write back other than "Hey great, enjoy" while thinking "Go die, asshole".
It's been a while since I went back to my "normal" life, the barathons and the grey suits are things of the past, now I have an electric bike, a consulting firm and two kids. At the time I received this message, I must have been making apple and pear compote – my specialty – or talking with my wife about organizing an upcoming family gathering. I quickly took stock of the situation: there was hardly anything left that could have brought Noki and me together except sushi. But the rice balls topped with a piece of badly cut salmon that I eat twice a week for 9,95 euros – T6 menu with soup and side dishes at will – would, I imagine, reduce the experience of Japan in winter to very little.
In France, the snow finally fell, I managed to escape and spend a few days in Chamonix, then in Vanoise. I almost forgot about Noki until one day in mid-January when he sent me a series of about twenty pictures: Noki in a kimono, Noki skiing deep powder, Noki eating sushi – not from the T6 menu, Noki skiing deep powder, Noki in a hot bath, Noki skiing deep powder and so on. No context, nothing. And then ten minutes later, a screenshot of a post from the Weather Channel entitled "Exceptional cold wave in Japan" with four words underlined by a disgusting pink line – you know the one you draw with your fingers on your phone screen: "locally 6 meters of snow".
This time, I didn't have the strength to answer. At that precise moment, I finally understood that nothing was ever taken for granted: Noki had finally stolen skiing away from me.